Two years ago I was diagnosed with psoriatic arthritis.
It all started right after Caroline was born.
I knew something was wrong when I started to feel like I had the flu every afternoon about 5 o'clock. I would lie in the bed with fever and chills, teeth chattering and bones aching, wondering what the HECK was wrong with me. Combine all of that with a heaping helping of postpartum depression and I was truly not well there for a while.
After months of debilitating issues, lots of doctor appointments and bloodwork I finally got a tentative Psoriatic arthritis diagnosis. I say tentative because all signs pointed to Rheumatoid arthritis until I showed him a patch of psoriasis behind my ear. At that point he decided it was likely Psoriatic arthritis and we started treating it as such.
The disease affects my joints and gives me severe fatigue but it also has affects my hair in super unexpected ways. The psoriasis started with one tiny patch of dry scalp right at the nape of my neck, but eventually it spread so that it goes all the way around my right ear and down to the back of my head.
The joint issues and fatique are awful, but the scalp issues are friggin annoying.
It burns. It itches. And it's just plain embarrassing to deal with.
I have literally tried every resource I could find online plus FOUR prescriptions from my dermatologist to help control the scalp psoriasis. Those four prescriptions did nothing for me. The methotrexate that my rheumatologist gave me isn't helping it, either.
I tried everything I could find on Google and Pinterest to help clear up psoriasis– Hemp oil, Castille soap, T-Gel, even my own mixture of essential oils that I bottled up and labeled "Beth's Hair Tonic". Annnnd nope. Nada. Nothing. There was an herbal shampoo called Sorion that did help a little but it didn't eliminate it entirely.
Literally nothing worked and I just had to live with it…
Until one day when I was sitting in my hairdresser's chair and stumbled across a post on my facebook feed about a company called MONAT. I showed it to my hairdresser, Hayley, and asked her opinion. She has been all up in my hair for the past 10 years, so I trust her opinion completely.
Hayley said "It's funny you should mention it. I'm actually hosting a MONAT Wash & Wine at my salon this weekend, but I don't really know much about it."
So, I immediately went on a Googling spree and gave us both a crash course in MONAT as I sat in her chair. Everything I read left me saying "WOW!" There were TONS of these testimonials from folks who were eliminating their scalp psoriasis and balding people who were regrowing their hair…
The more I read, the more I was seriously impressed by these products. That weekend I attended the Wash & Wine and I was COMPLETELY SOLD. I signed up to become a MONAT Market Partner and waited eagerly for my magical shampoo to arrive.
That was a month ago, and I am officially joining the ranks of people online who are sharing their successful MONAT testimonies. I feel like I've given it plenty of time to test it out before blogging about it. You know that I do not share things on my blog unless I 100% love them, so this post is a big deal.
Here's how I FINALLY stopped my psoriasis in it's tracks.
One weekend when I wasn't gonna be seen in public, I applied the MONAT Rejuvenique Oil ALL over the inflamed areas of my scalp. I used nearly a full dropper of it and let it sit on there all night long.  Then, when I woke up the next day, I washed my hair with Renew Shampoo and Revitalize conditioner.
And I kid you not… my psoriasis literally disappeared overnight, y'all. OVERNIGHT. WHAT??
Just ONE application of this miracle oil and it cleared right up.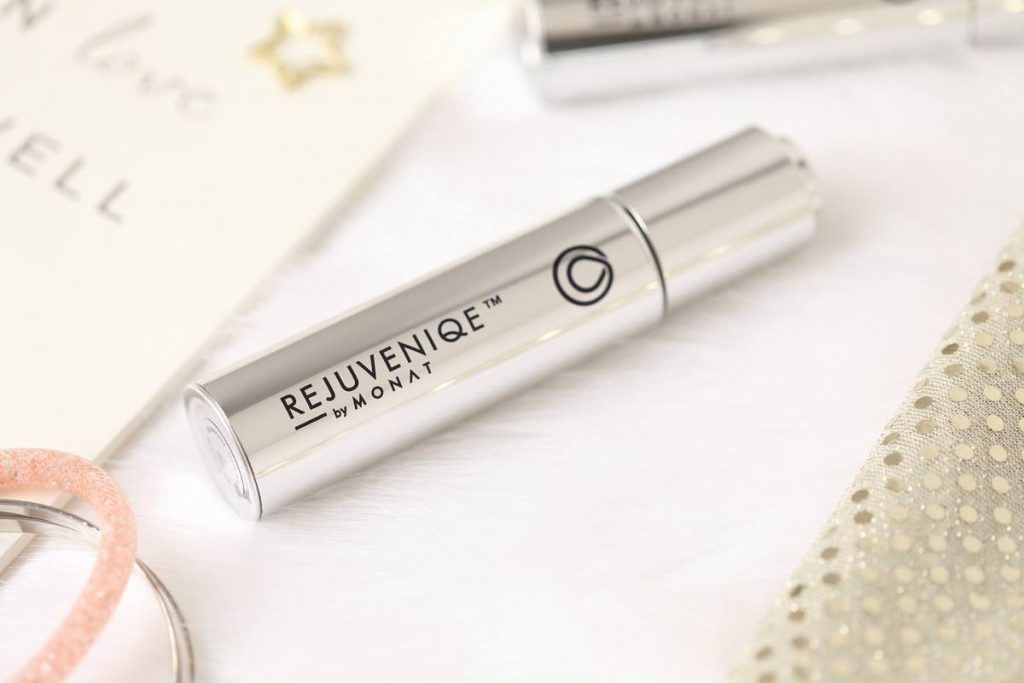 Now, I'm not claiming that it is curing it.
I have to reapply one drop of the oil every day (just one drop, not an entire dropper full) to keep the psoriasis in check. If I skip a few days, it will come right back, so I have to stay on top of it. But this Rejuvenique oil is totally working when NOTHING else did. Four, nope… FIVE prescriptions and a boatload of products did nothing to touch it.
But MONAT sure did.
And before you ask….. nope, I do not have any before and after photos of my psoriasis to show you guys because I have a firm "No Grody Photos Allowed" rule here on my blog.  I just ain't doin it.
I do, however, have this….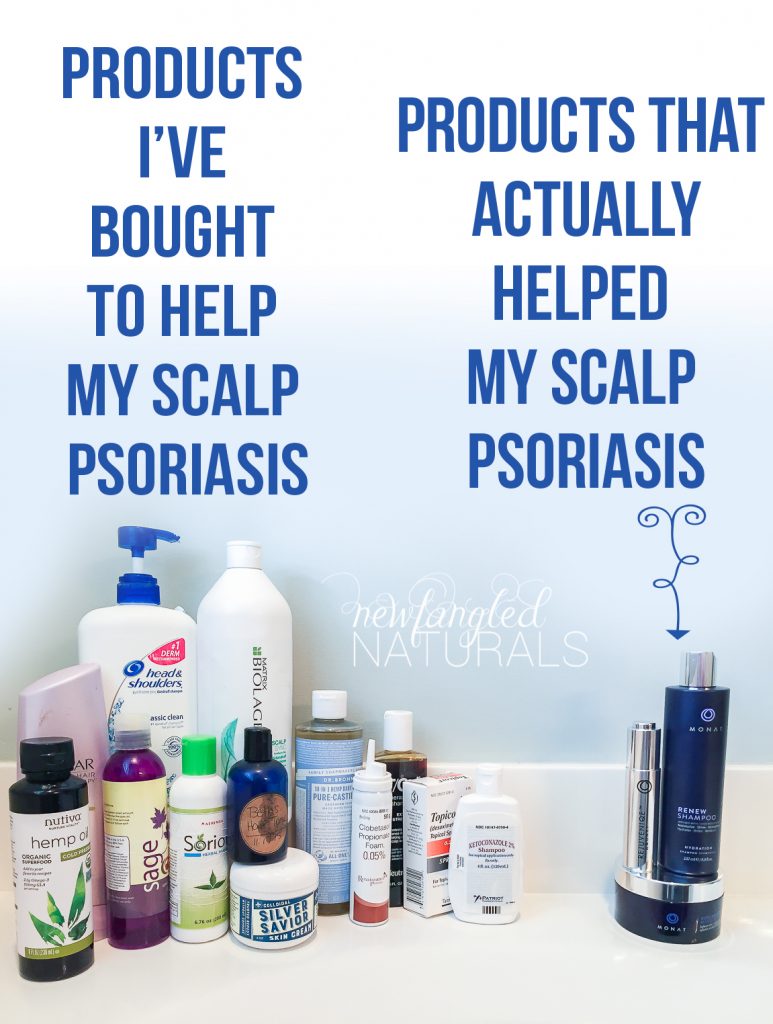 That, my friends, is a dang miracle.
And, as a nice side bonus, my hair is totally smoking hot, y'all!
I am 40 years old and two years postpartum, and my hair looks like it did when I was a teenager!
Now anyone who has had kids knows that postpartum hair is a CRAZY HOT MESS. My hair went absolutely nuts after both of my kids were born, but the second one was really bad. It was dry and frizzy and never looked good, no matter how much effort I put into it.  Once I started using the MONAT  Hydration system on it?? It's like I found the fountain of youth in a bottle.
I'm the world's worst at taking before and after photos, but here is proof of what I'm saying.  I teach a "Tip Tuesday" via Facebook Live inside my Lightroom FB group each week.  Here is the evolution of my hair from July to September when I switched to MONAT products.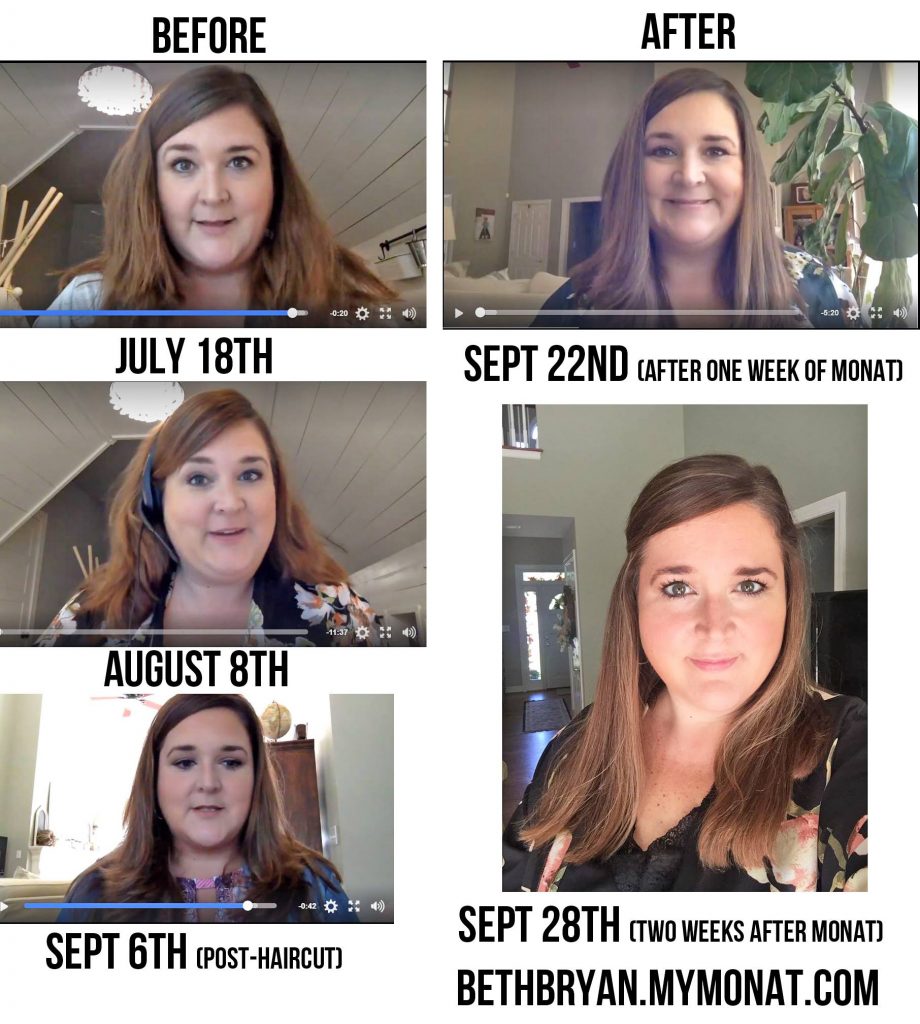 YOU GUYS.
WHAT IS THIS HAIR SORCERY???
Can y'all see the difference in my hair? And I seriously thought I looked GOOD in July. Like, that was the month I taught at the Haven Conference in Atlanta. I cannot even believe the difference in my hair over these last few months. Here are a few more pics so you can see how it's looking these days.
Not only am I the world's worst at before and after photos… I also HATE taking selfies unless my kids are in the photo with me. Instead here's a tiny picture of me from the other day when I met cropped out Annie Sloan. 😉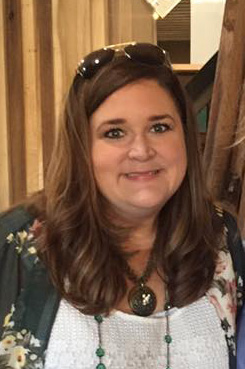 And here's another screen shot from a facebook class.
I know what you're thinking…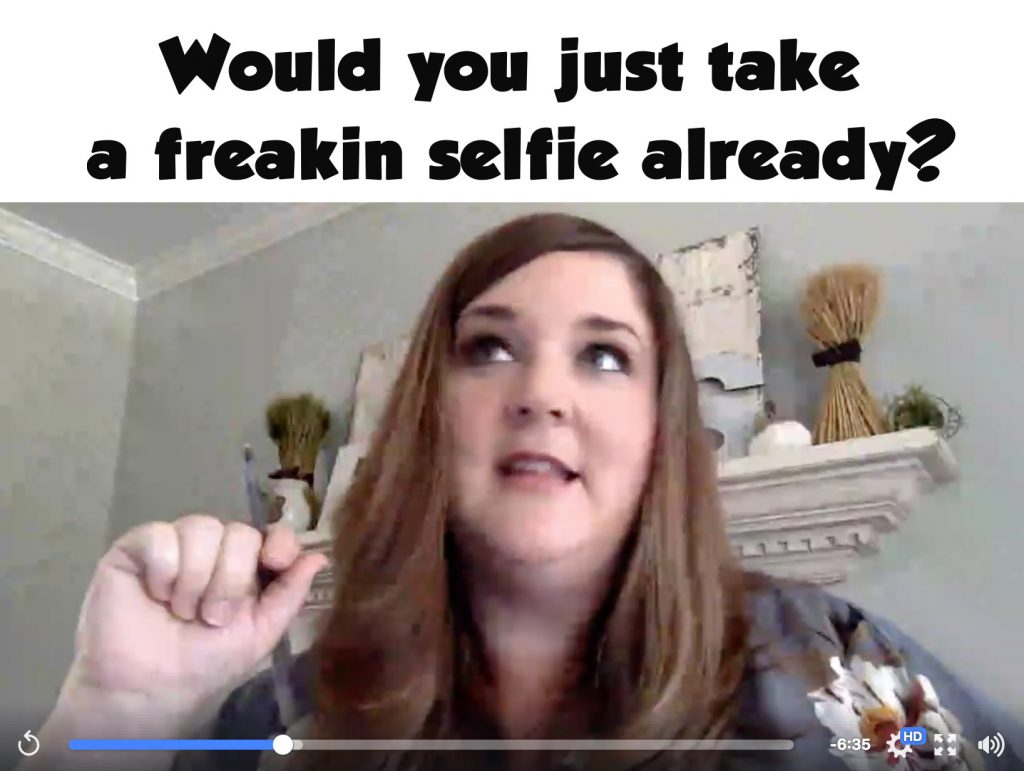 I'll get right on that. 😉 I need to set up my camera on a timer and snap some real pics of this mane, cuz ladies… it is looking GREAT. I am totally in love with everything MONAT is offering.
I bet you will, too.
If you or someone else in your life needs these products, please comment on this post or send me an email!
I'm happy to help you figure out which MONAT hair care system can work for you.