Love Baby Yoda? Print these super cute Baby Yoda Valentine's Cards for FREE! If you know a Star Wars or Mandalorian fan, pass these along to them.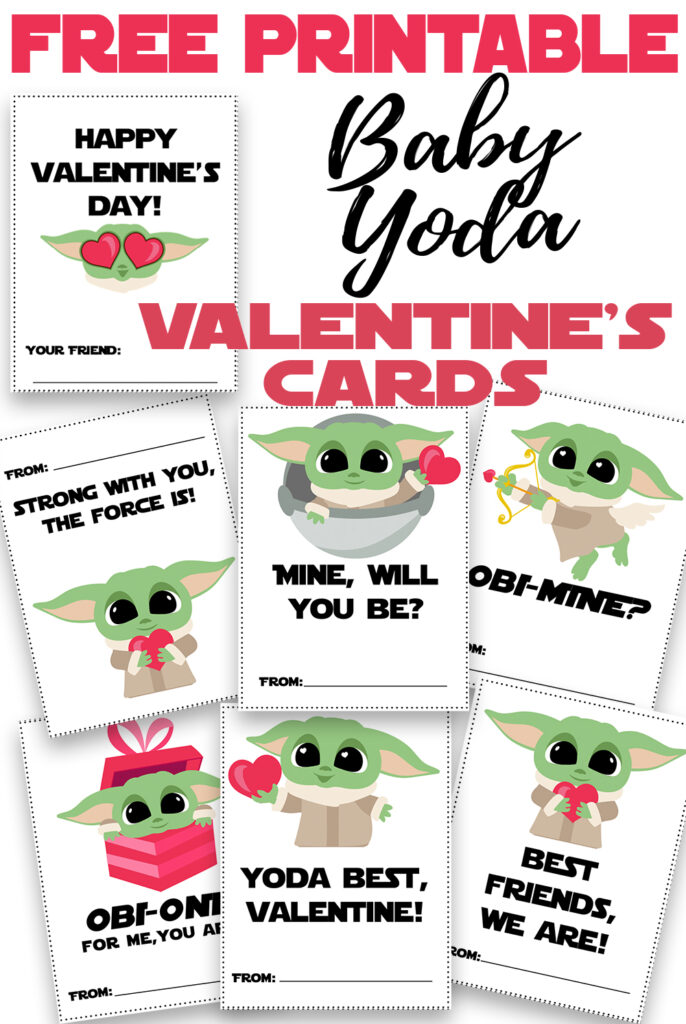 Baby Yoda is like the hottest character in the Universe right now.
This sweet, cuddly version of the wrinkly old green alien from the original Star Wars movies came on the scene in late 2019 when Disney released its new app, Disney+, which featured an exclusive Star Wars prequel series called The Mandalorian.
Baby Yoda stole everyone's hearts the minute we saw those puppy dog eyes staring up from his little baby hover-buggy.
Have you seen him? HE IS SO CUTE! There was a collective "Awwwwwww" heard round the world when he came on the scene.
Now that Valentine's Day is here, why not let him steal the heart of your friends and loved ones by giving out of these free printable Baby Yoda Valentine's Day cards!?
Here are the designs you'll get: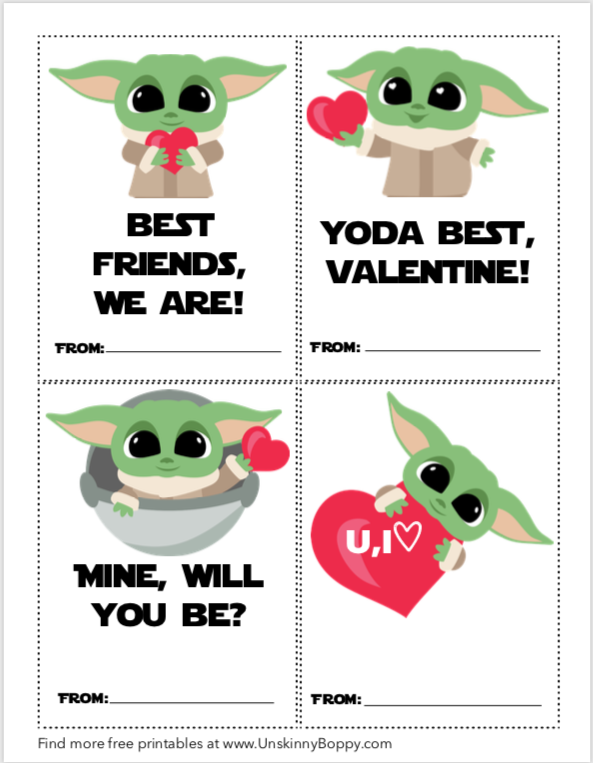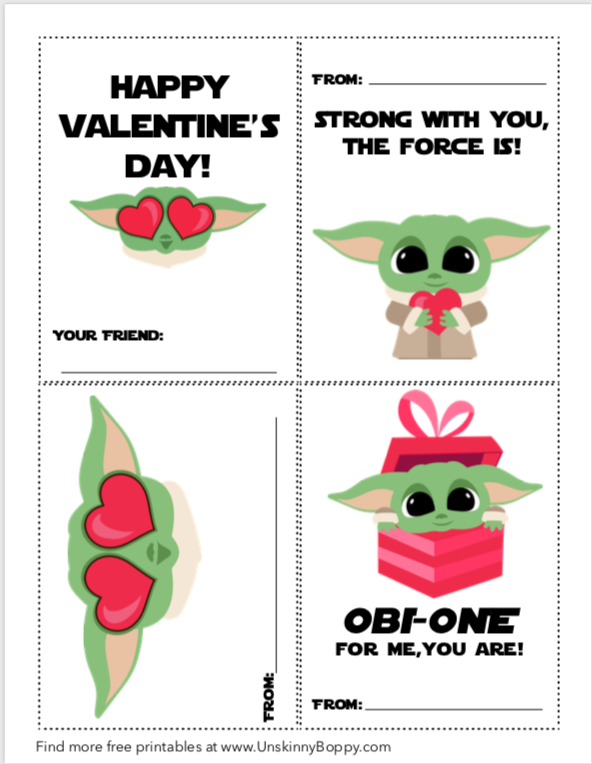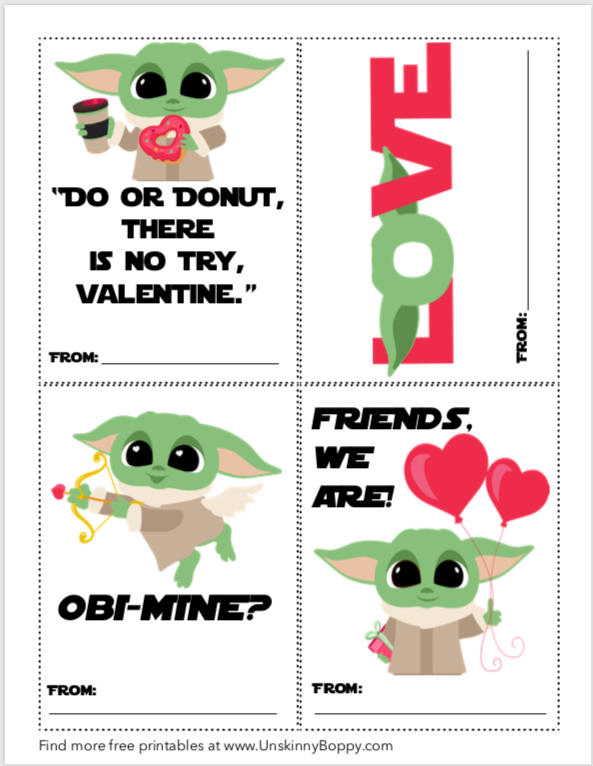 I haven't seen any Baby Yoda Valentine's cards in the stores yet, so I made these cute ones for my 6th grader to give to his class this year.
I've tried to create these with a more friendly vibe instead of "Love" so they are perfect to give out to your kid's classmates and friends.
As you can imagine "love" is a touchy subject if you're a 6th-grade boy like my son. Friendly worded valentines are way cooler to give to your guy friends, anyway.
The good news is… Baby Yoda is universally loved, so both boys and girls alike will be excited to give OR receive these Baby Yoda Valentine's Day Cards during the class party!
Hopefully, your kids will love these as much as mine do!
Click here to download your free printables:
If you have a Minecraft fan in your life, be sure to check out my free Minecraft Valentine's Card also!