Patriotic Chocolate Cherry Cheesecake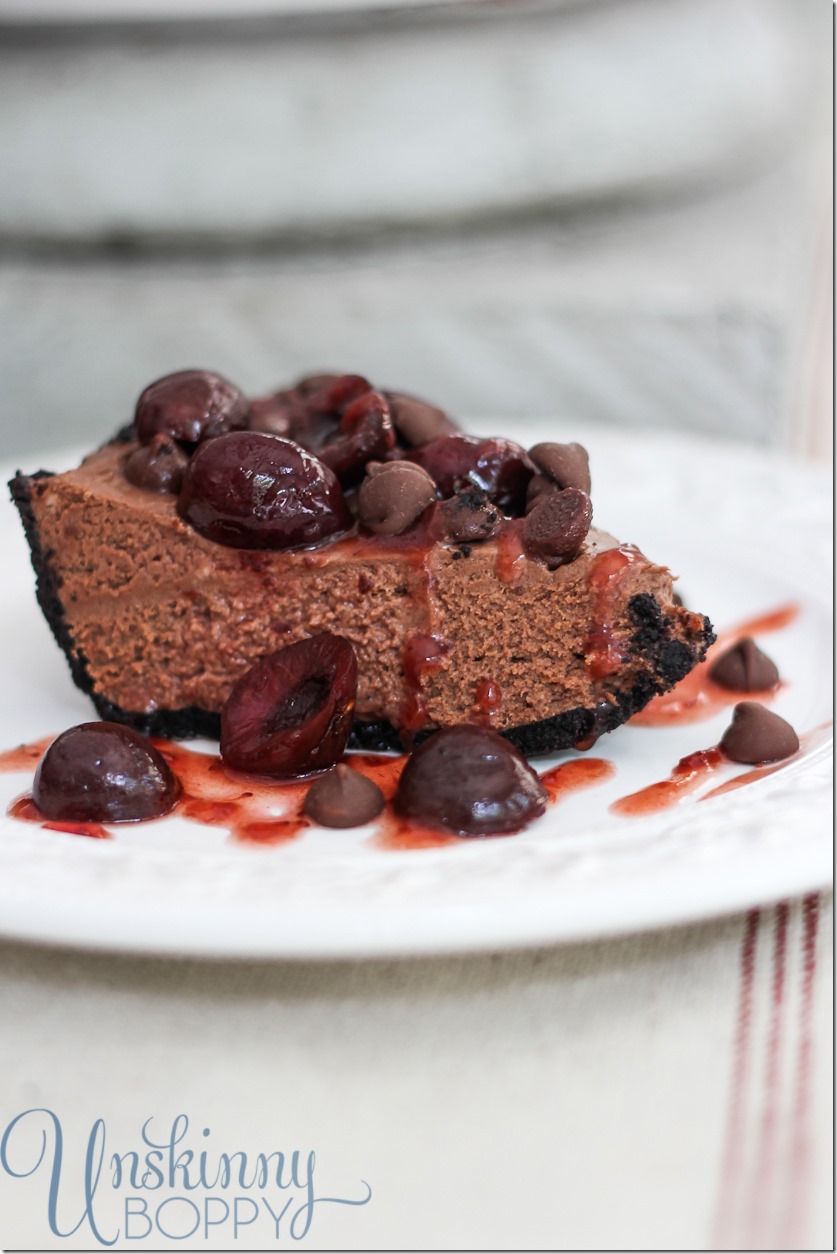 1 cup heavy whipping cream
1 block cream cheese (8 oz) at room temp
½ cup Nutella
12 ounces milk chocolate chips, melted according to package directions plus more for garnish
1 cup fresh cherries, with pits removed
2 T. white sugar
2 T. Strawberry Jam
¼ cup cranberry juice
1 prepackaged Oreo Pie crust
Preheat oven to 400 degrees.
Sprinkle the halved and pitted cherries with sugar and place in the oven on a foil lined cookie sheet. Roast for 10 minutes, then mix together all cherries and juice with strawberry jam and cranberry juice. Set aside.
Beat the softened cream cheese until smooth, set aside.
In another bowl, whip the heavy cream on high speed for few minutes until stiff peaks form.
Fold in the cream cheese, Nutella and melted chocolate chips until thoroughly mixed.
Pour into prepackaged pie crust and sprinkle with more chocolate chips.
Refrigerate until set.
When ready to serve, garnish with cherry topping.
Recipe by
Beth Bryan
at https://bethbryan.com/2013/07/patriotic-chocolate-cherry-cheesecake/