Unless you've been on a diet for the past decade, you might already know that Trisha Yearwood has a few cookbooks on the market that have some finger licking good recipes in them. Garth and Trisha ain't skeered to eat some good ol' downhome greasy food that we all love here in the South.
I was searching around online for a party recipe a few weeks back and stumbled on Mommy's Kitchen where I found this recipe for Trisha Yearwood's Charleston Cheese Dip.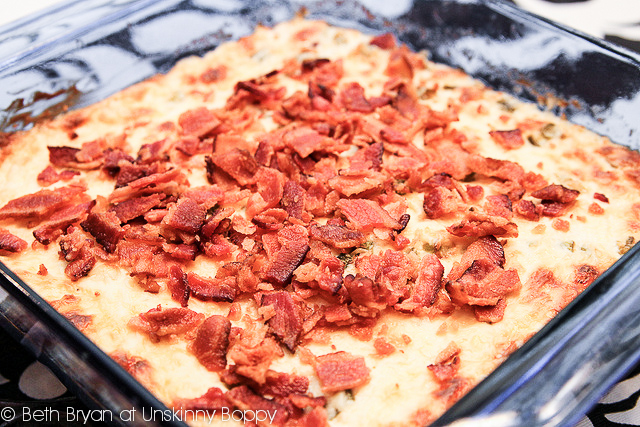 The guests at my party devoured this stuff. If you need a great appetizer that will be a huge hit at a party, look no further. If you are highly offended by sky rocketing fat grams and bacon grease, you might want to skim over this one.
Seriously, y'all. Trisha wasn't playing around when she wrote this recipe.
Trisha Yearwood's Charleston Cheese Dip
1/2 cup mayonnaise
1 – 8oz package cream cheese, softened
1 – cup grated sharp cheddar cheese (I used Cabot Seriously Sharp)
1/2 – cup grated Monterey jack cheese (I used Cabot Pepper Jack)
2 – green onions, finely chopped
Dash of cayenne pepper
8 – Ritz crackers, crushed
8 – slices bacon, cooked and crumbled
Preheat oven to 350 degrees. In a medium bowl, mix the mayonnaise, all the cheeses, green onions and cayenne pepper. Transfer the mixture to a shallow baking dish.
Top mixture with cracker crumbs and bake for 15 minutes, or until heated through. Remove the pan and top with the bacon. Serve immediately with corn chips, pita chips or crackers.
I turned the broiler on mine for just a minute at the end of the cooking cycle to give it a little extra of that golden brown bubbly goodness.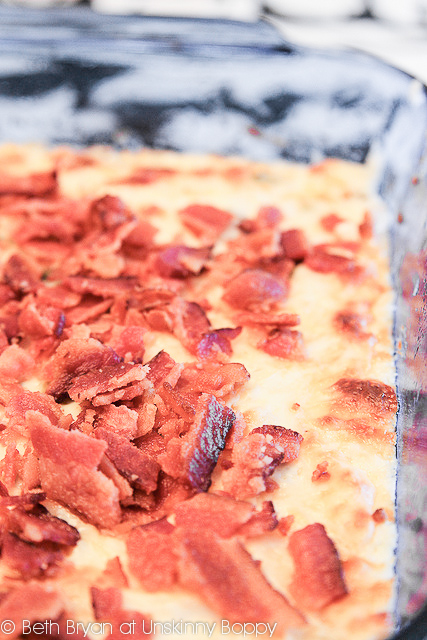 I forgot the Ritz cracker topping on my recipe, but it didn't matter since I ate mine with crackers anyway. But like any good Southern Culture on the Skids, I prefer Captain's Wafers. 🙂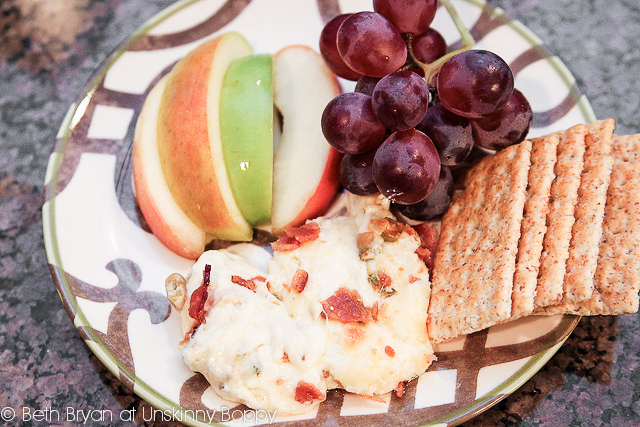 This stuff is evil. And oh so delicious.
Enjoy!