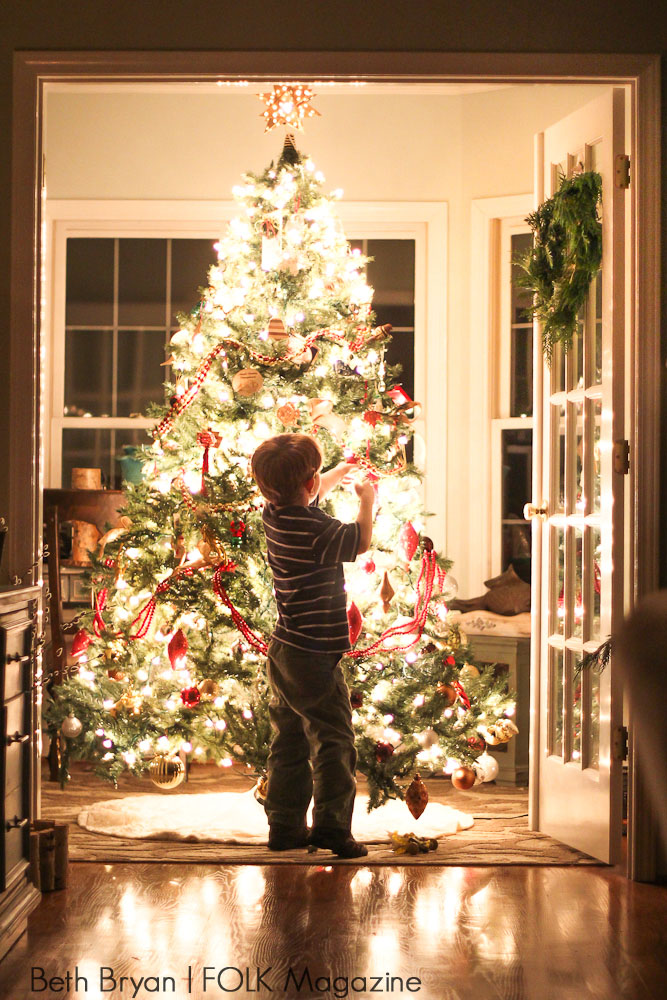 This morning I am posting about Christmas traditions, both old and new, over on the FOLK blog. If you have a minute in your busy schedule to break away and check it out I'd love for you to visit me over there.
What Christmas traditions does your family have?
We spend Christmas Eve at my in-laws home opening gifts after eating a huge brunch. Weather permitting, we haul our fire pit to the end of the driveway and roast marshmallows while waiting for Santa to drive by on a firetruck, sirens wailing and gloved hands waving. Then we get our excited son to bed and begin the work of hauling gifts around the tree. We spend Christmas morning alone as a family opening gifts and enjoying our time together. This part is the most fiercely guarded tradition of them all. Then we hurry over the river and through the woods to my husband's grandmother's house, where we eat barbecue sandwiches and open more gifts. After that, The Great Clean-up will begin and we look forward to starting a new year with a clean(ish) home and a renewed spirit.
I hope you guys all have a wonderful Christmas tomorrow. Be blessed everyone.