Hey, remember when I posted about my DIY sweater lampshade makeover tutorial for the Lamps.com contest?  Guess what?  I won!  Woohoo!!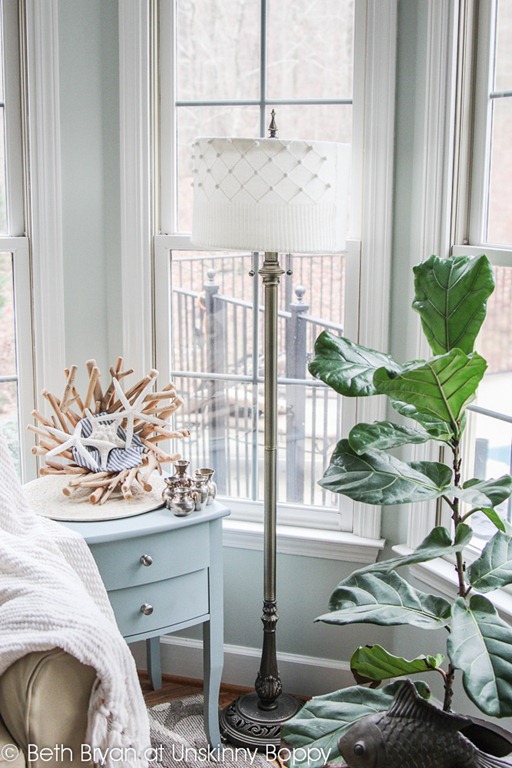 My lampshade and I say a million times "THANK YOU!" to every single one of you who voted for us as the winner!   It means so very much, especially considering how much  serious competition there was from the other bloggers.   I mean….  did you see all the other gorgeous lamp shades? 
How fun is this pirate themed lamp shade from A Little Glass Box for a kid's room? LOVE.
And this blue batik patterned lamp shade DIY from Courtney Out Loud? Wow!
Or this beautiful lampshade covered in balsa wood strips by Jaime at C.R.A.F.T? Amazeballs.
That makes this win even sweeter seeing how high my competition set the bar.  I do have to give a shout-out to my favorite Homies for helping me with this challenge.  Hometalk shared my project on their facebook page which has nearly half a million fans.   When it was featured this post got nearly 11,250 views on Hometalk.  :blink  So, if you have any home related projects that you want to share with a thriving online community of like-minded hometalking folks, be sure to share them over at Hometalk for feedback and high-fives.  That place is awesome! 
As a big THANK YOU for voting, Lamp.com has allowed me to give away a $100 gift card to their site!  To enter the contest, simply enter the easy rafflecopter below!  Good luck everyone!