Hey there! Since I've got a jam-packed schedule for the next few weeks, I've decided to bring in some of my all-star blogging friends to help me out with guest posts. I have some great ones lined up so you don't want to miss them.  Today I'd like to introduce Courtney from a little glass box who will be showing you guys her son's awesome toddler bedroom decorating ideas. Take it away, Court!
 ~ Beth
PS- Please remember that if you want to pin any of these images click over to Courtney's blog and pin directly from her site! Thanks!
---
Hey guys! I'm so excited to be guest blogging on Beth's awesome blog today. Normally you can find me at alittleglassbox.com where I share design & diy projects, as well as, my weight loss journey and the crazy stories of my life (with a hubby, toddler, and two dogs living outside San Fran).
I was lucky enough to meet Beth through the DIY lampshade challenge last month and I couldn't wait to work with her. I chose to rock my lampshade with a little pirate action for my lil 2 year old Oliver Tate's room.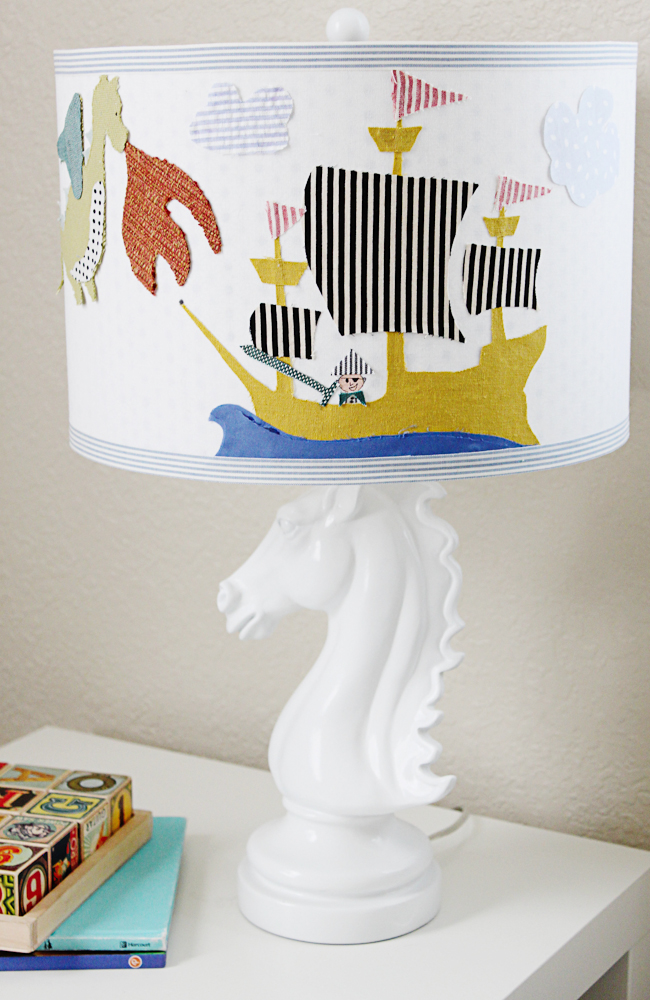 Armed with scraps of fabric and some mod podge I got to cutting and gluing to create a fun and custom shade for his room.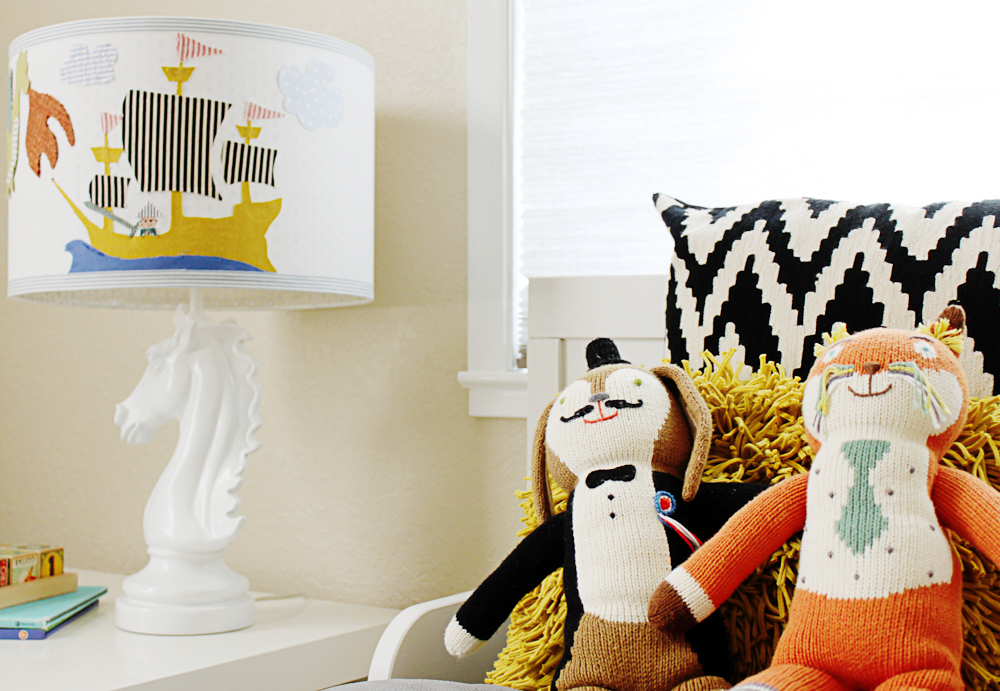 In his room we embrace bright colors and all that is whimsical… We have never been quite ordinary when it comes to toddler design.
Here is a peek.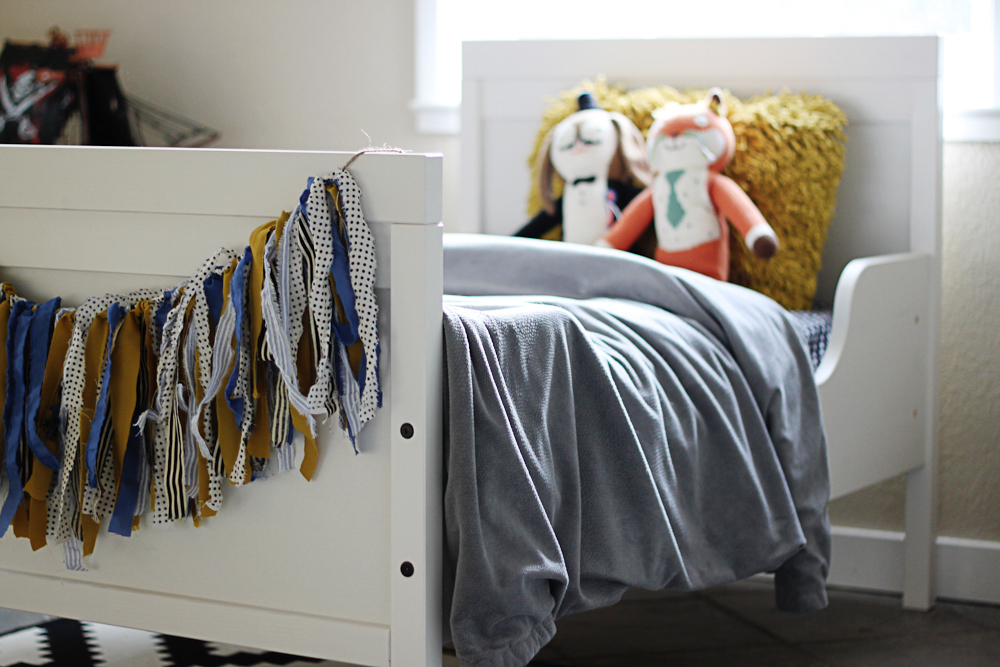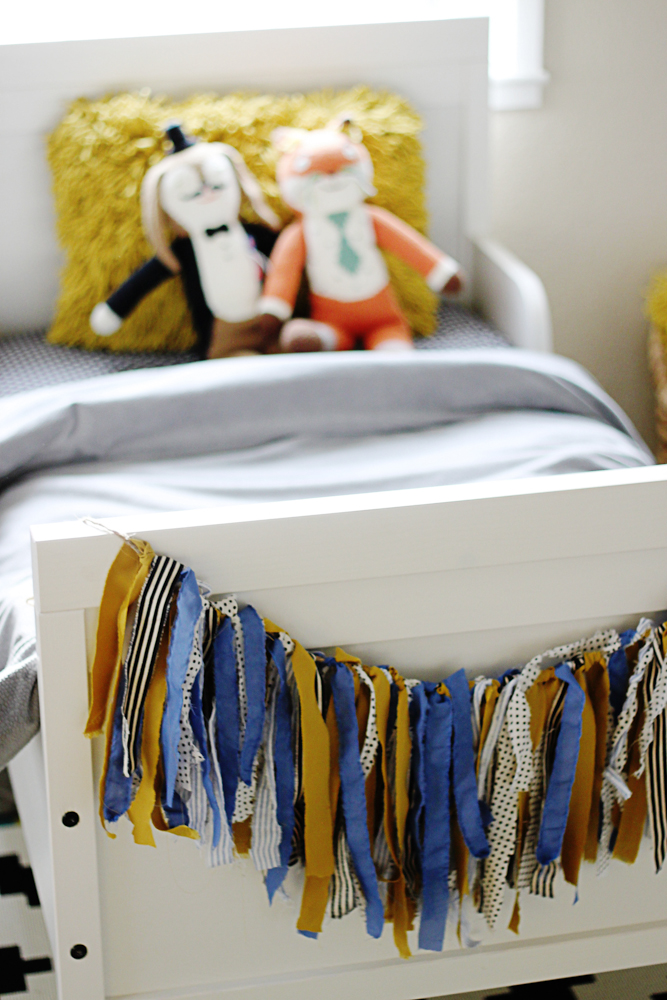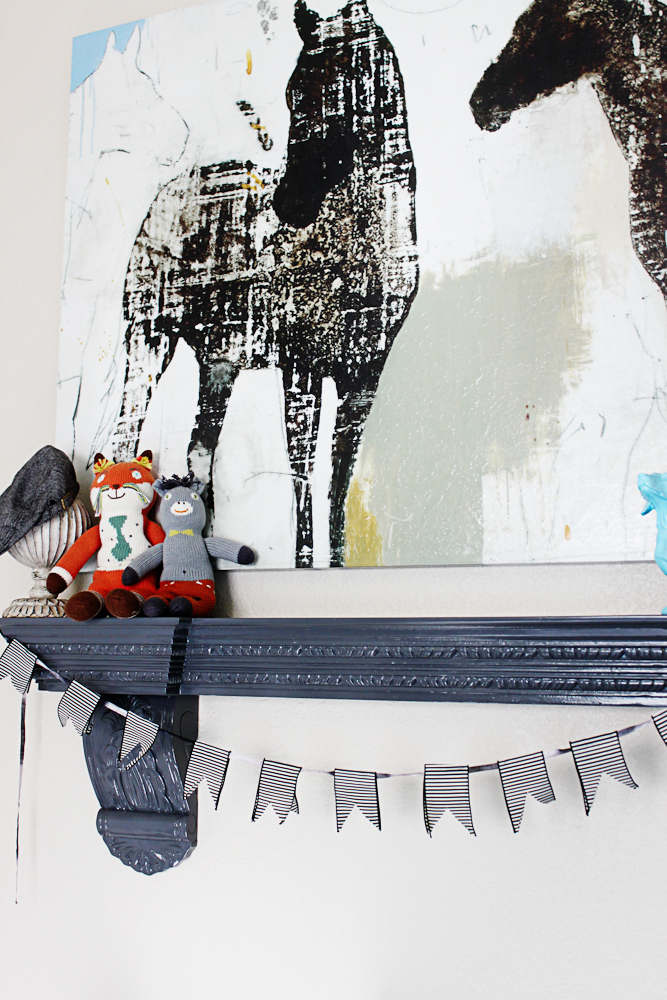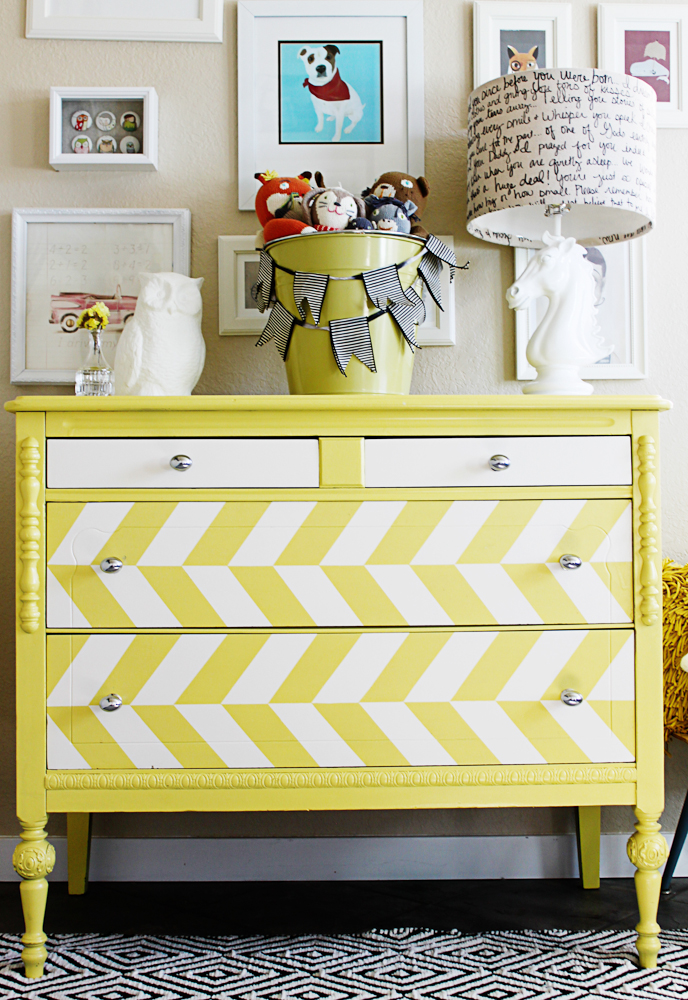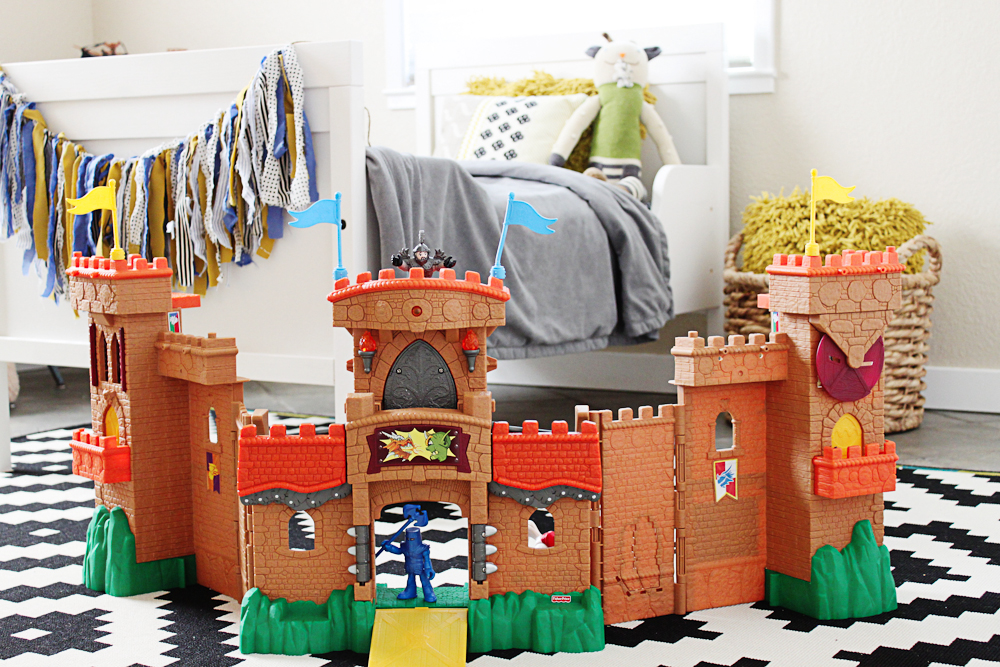 To see his Baltimore nursery click here.
Come visit me on the blog and say hi!   Next week I am having an entire week of awesome giveaways…become a follower so you can enter.
Xoxo
Court
---
Great job, Courtney!  Thanks so much for sharing with my readers today!  Isn't Courtney's style SO awesome?  I adore every single thing about this little boy's bedroom, from the pirate themed lamp right down to the Imaginext castle on the floor.    To see more of Court's beautiful home, take the tour here.