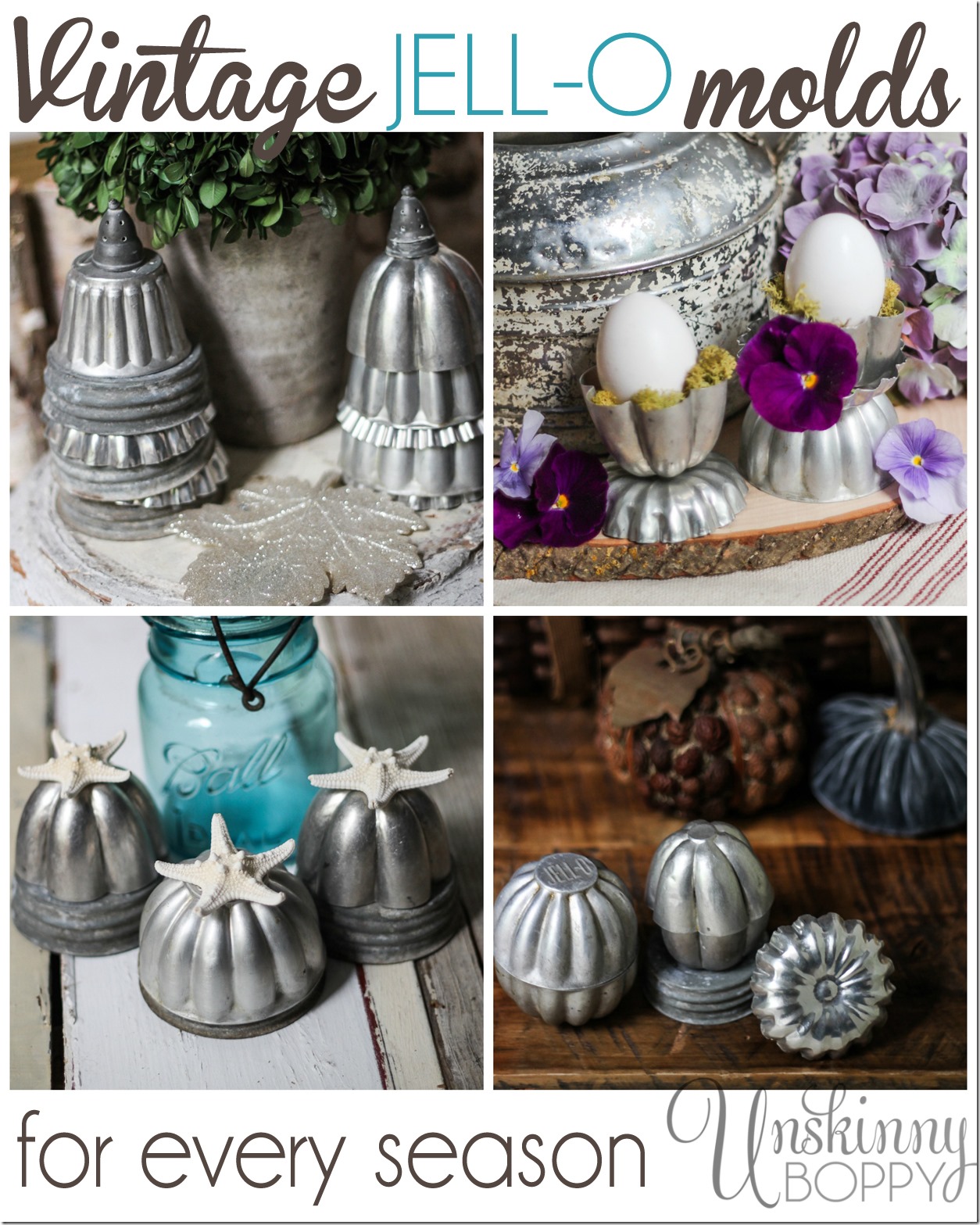 This past weekend I stumbled upon a treasure trove of vintage Jell-o molds at an antique store liquidation sale.  They were asking $3 each for them, but after some negotiations I got them way, way, WAY down from that price and brought home the entire lot of 40 (FORTY!) Jell-O molds.  I also got them to throw in a bag full of old zinc canning jar lids.   Score! When I got them home I found some of the molds say "Jiffy Jell" which I learned was the precursor to Jell-O that began in 1916! Another mold simply said "Made in England, Nutbrown"  I have no idea what these might be worth (probably nothing), but they came with the lot, so I was excited to get them.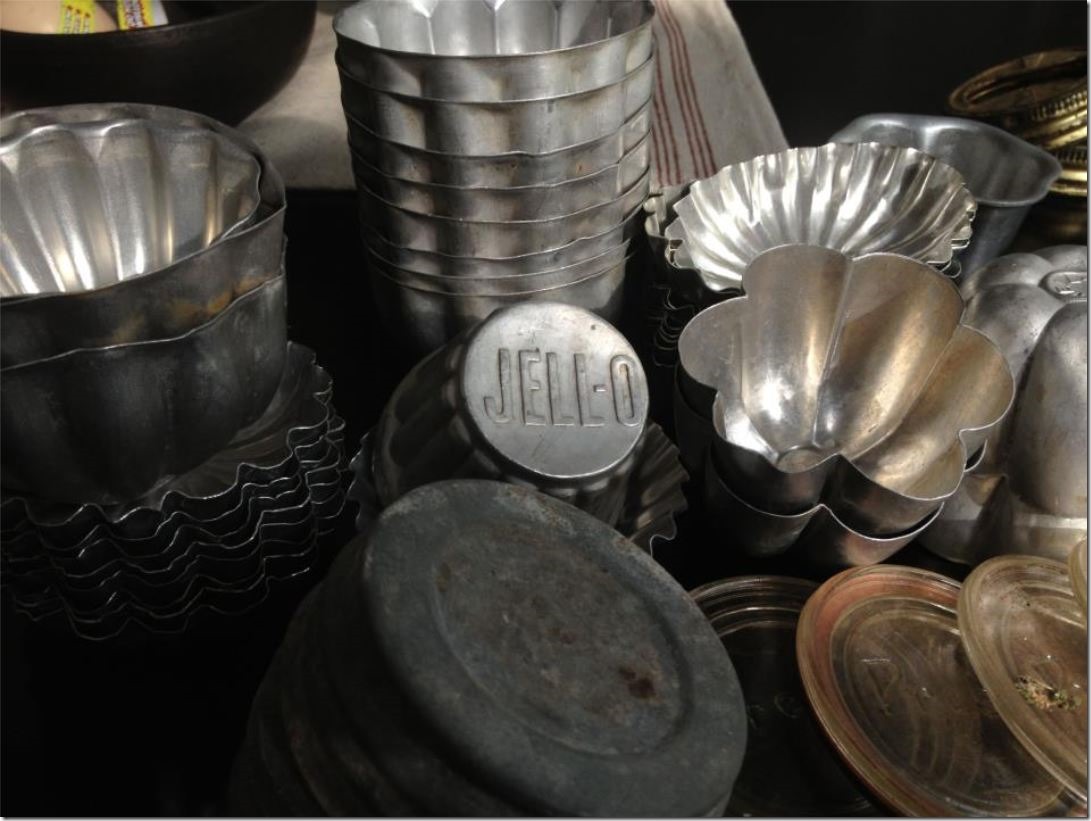 I racked my brain with ideas on how to repurpose these little aluminum goodies.  Since I could picture them in so many different scenarios I knew I could never narrow it down to just one idea.  I decided to dedicate this post to decorating with vintage Jell-O molds for all four seasons.  
Since it's nearly here, let's start with summertime. 
These little molds remind me of making sand castles on the beach and they look a little bit like clam shells, so here is a cute vignette with mini-starfish and a pretty blue Ball jar.  Easy breezy.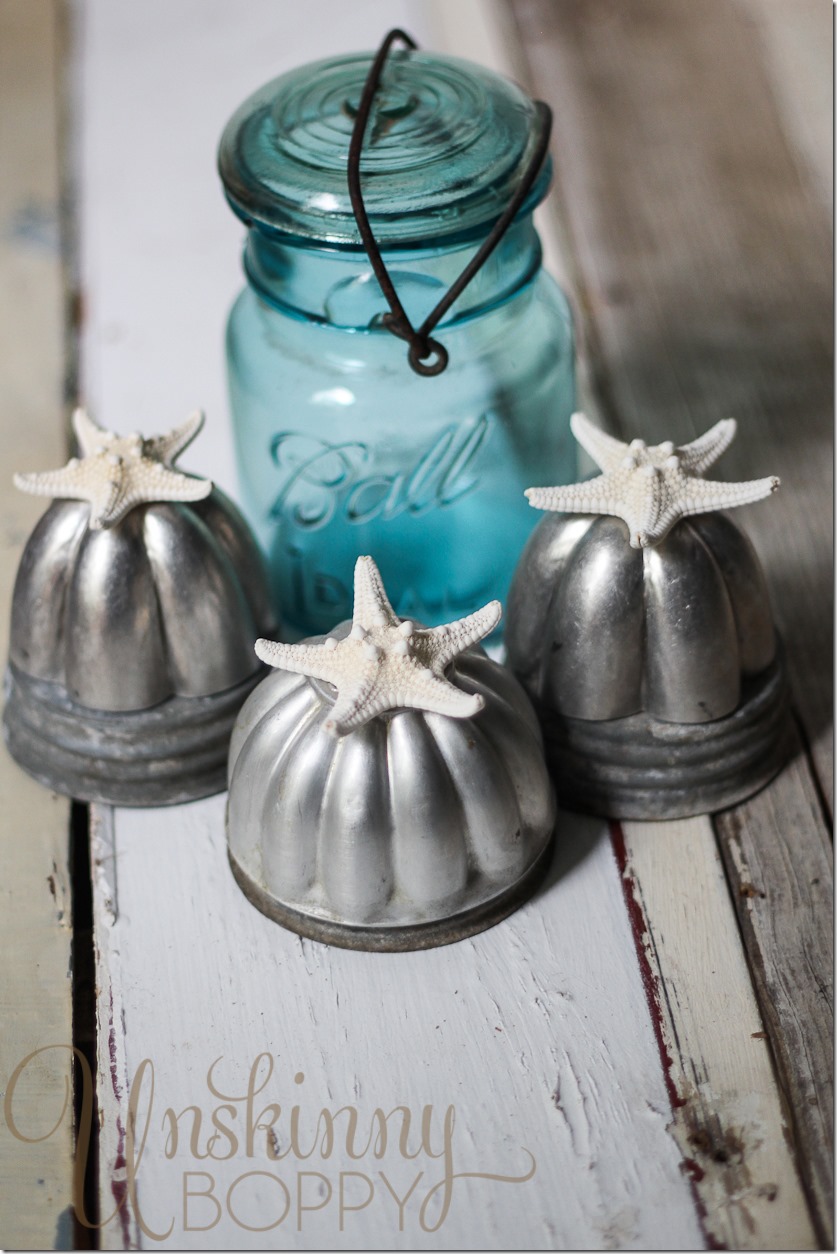 Squish two Jell-O molds together and you know what you get?  A cute little pumpkin shape!  Perfect for an autumnal arrangement.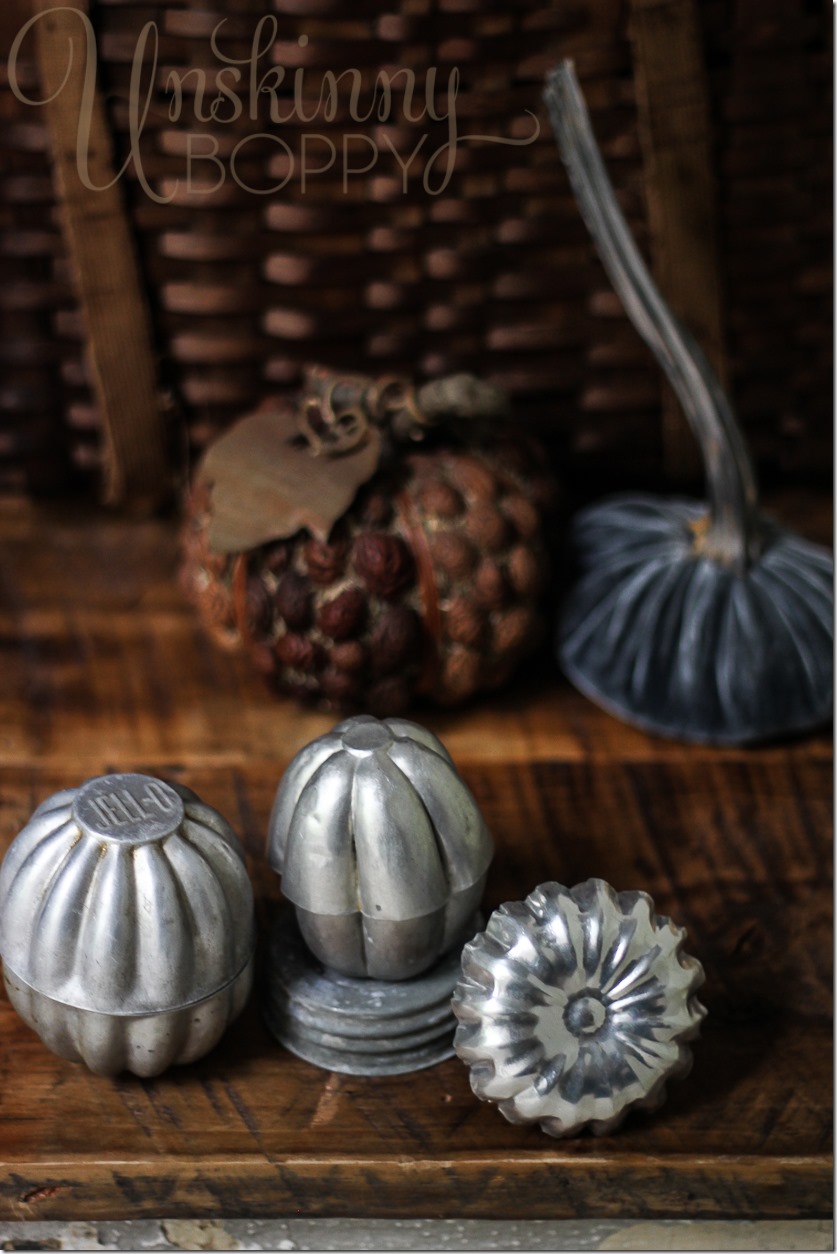 Stack layers of different shaped molds into a Christmas tree shape for winter sideboard scene.  The pointy tree toppers?  Those would a pair of vintage salt and pepper shaker lids.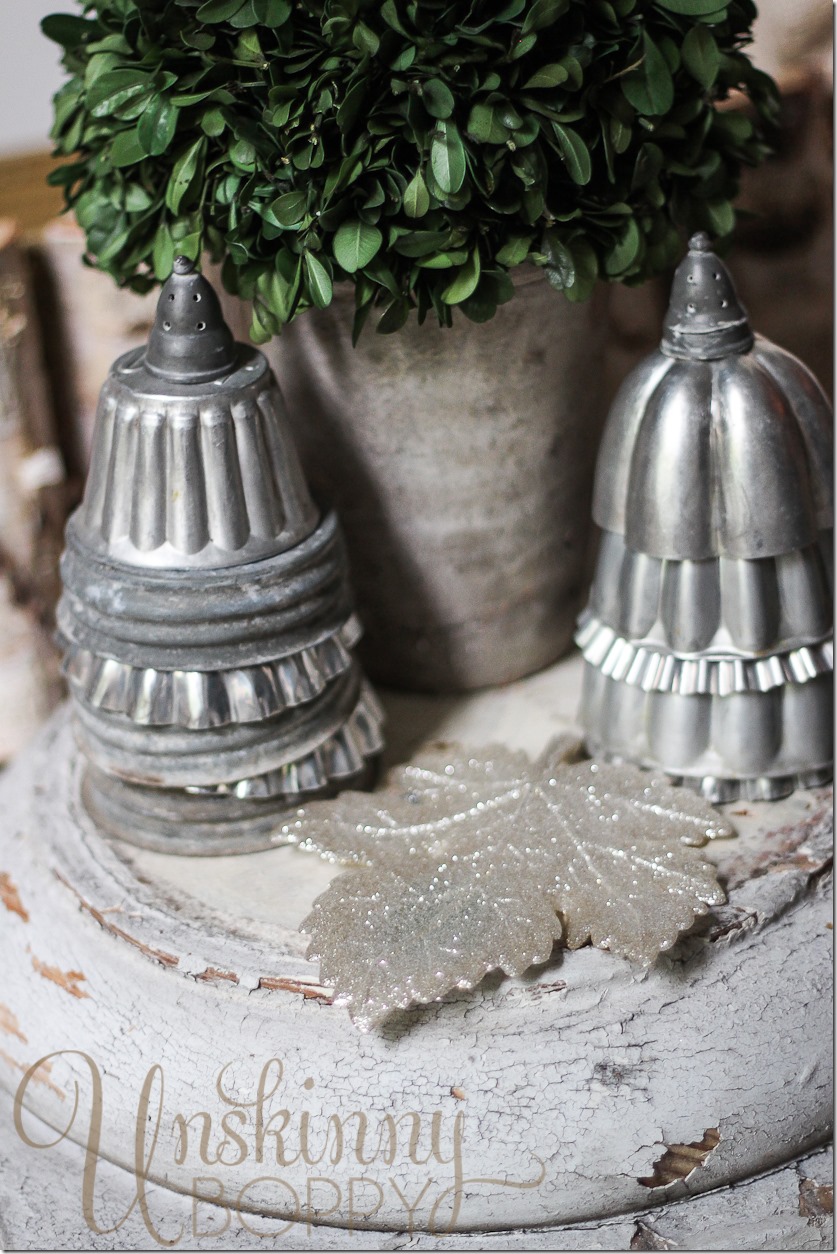 And finally, spring!  An upside down mold forms the base for another mold to be a pretty egg cup.  Fill the cup with reindeer moss and purple pansies and hydrangeas for a happy springtime scene.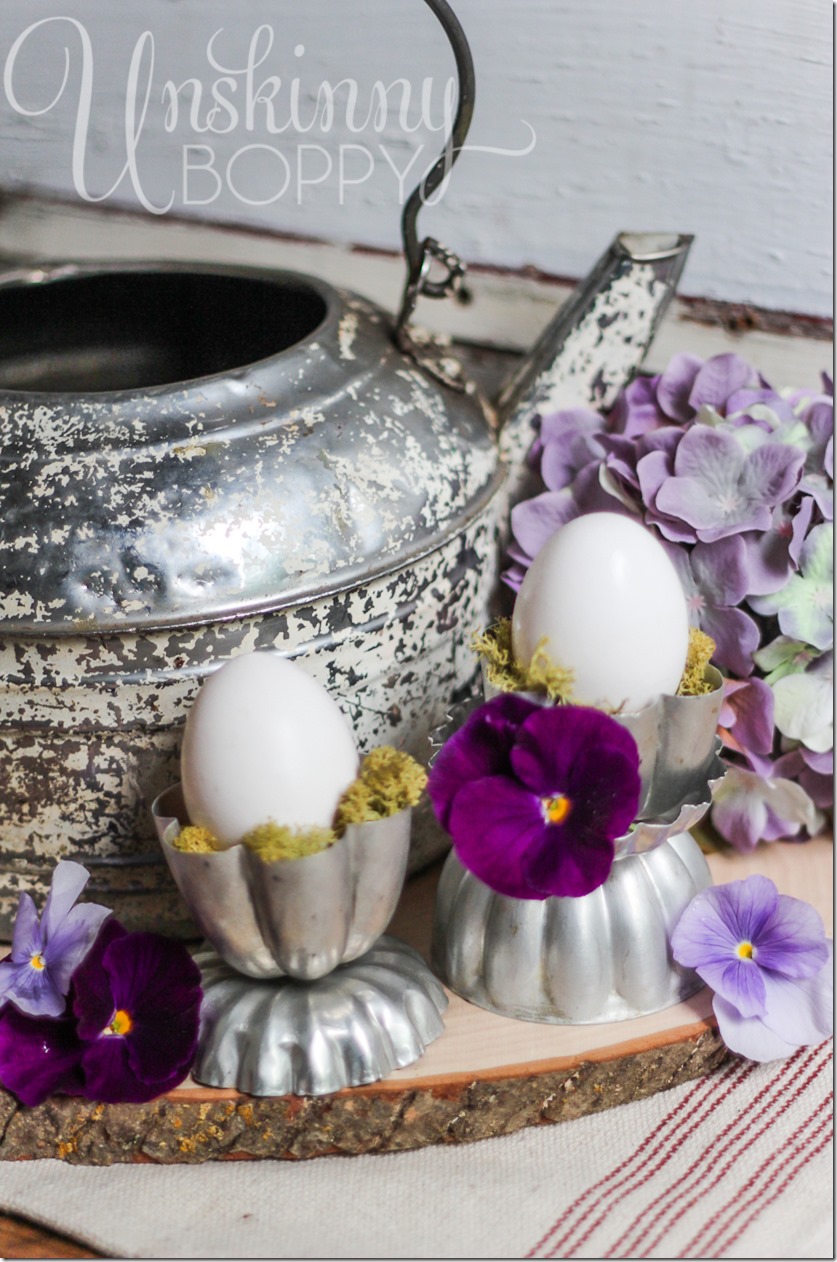 I still have a ton of great ideas to decorate with these cute little guys, but that is a pretty great start! 
Tell me–What would you do with them?  What items are you always on the lookout for when you go to antique and thrift stores?