What do you do when your blogging friends are scattered all around the country and they all decide to get pregnant at the exact same time?  Well, the first thing I did was NOT DRINK THE WATER.  Then the second thing I did was join forces with a bunch of other amazing DIY bloggers to help throw them all a virtual baby shower!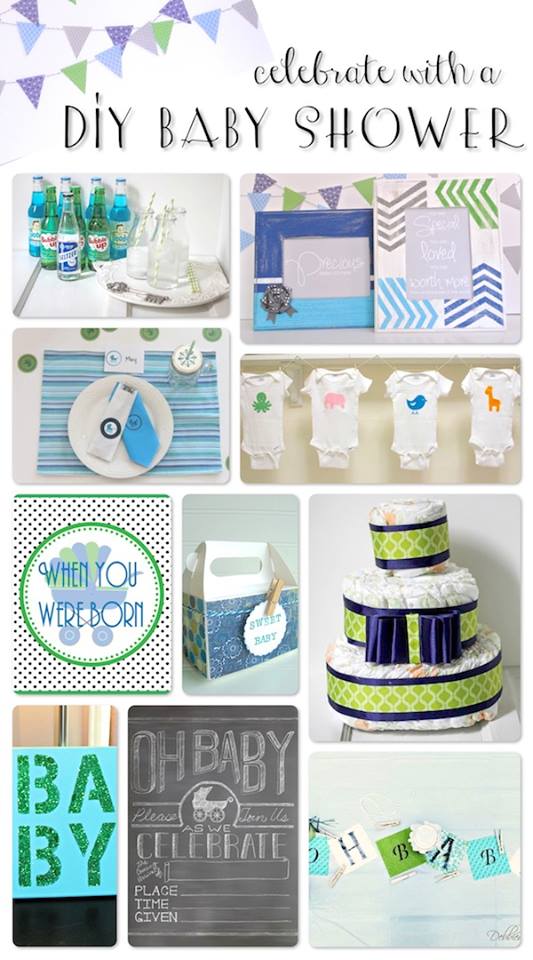 And guess what?  Today you're all invited to the virtual shower!  I have teamed with some of the sweetest bloggers in all the land to help throw a gorgeous DIY baby shower ideas for these four moms-to-be.
First let's meet the guests of honor: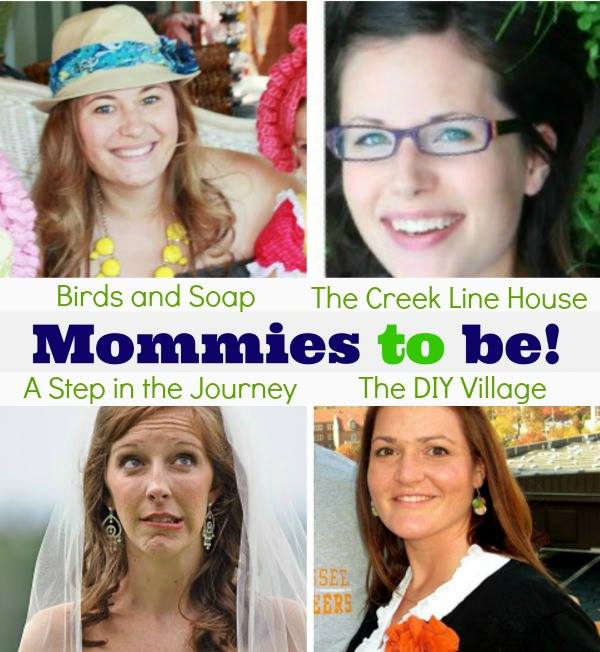 Top left: Jenny from Birds and Soap, Top right: Courtenay from The Creek Line House, Bottom left: Laura Beth from A Step in the Journey and Bottom right: Jacque from The DIY Village. Congratulations to all these beautiful moms-to-be!  I also want to throw in one more great blogger friend of mine who just had her baby, Amy from A Nest for All Seasons!
My contribution for the shower today is a simple but high-impact one. Since all of our moms are about to "pop", I thought these soda pops would be super cute.  I found these pretty vintage sodas that matched the shower theme in the beverage department at World Market. I think they make a fun and festive addition to a party table!  I loved the way the colors look so pretty together.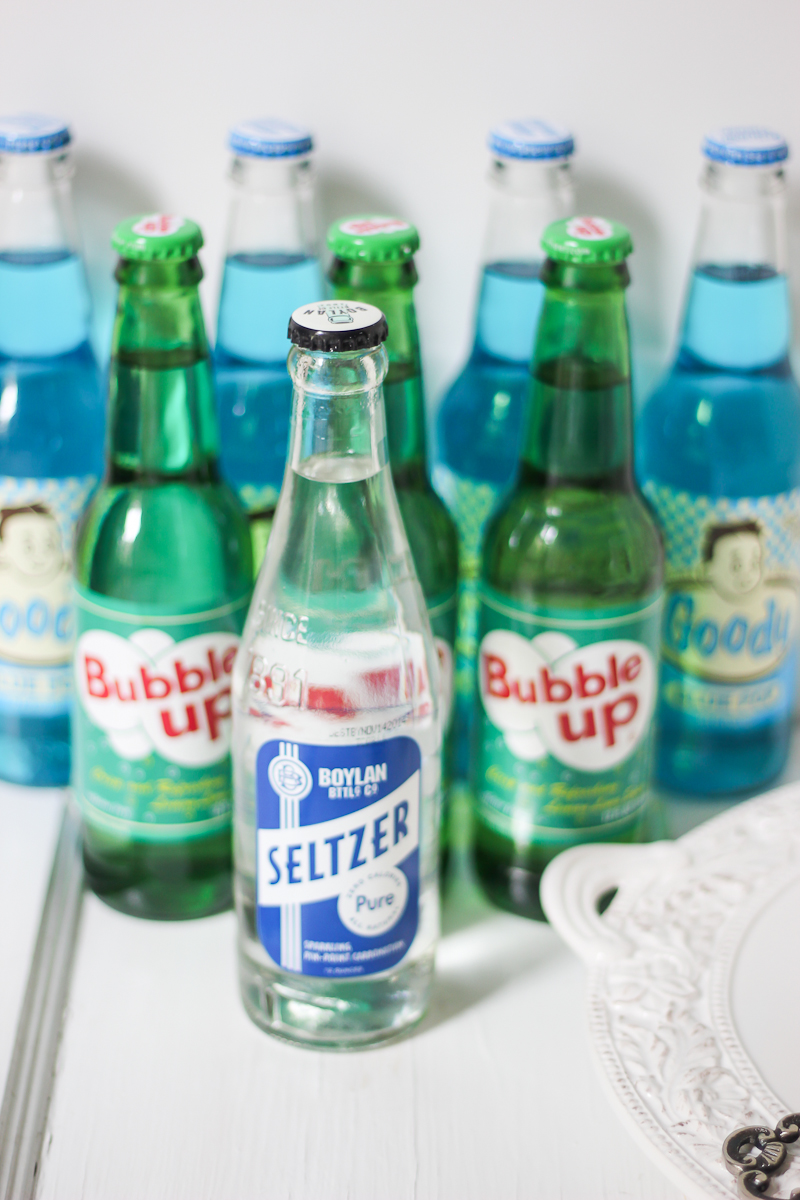 Serve these iced down in a galvanized bucket or line them up along with some clear bottles (found at IKEA) and a few striped paper straws.  Don't forget to include a vintage looking bottle opener for your guests to pop their tops!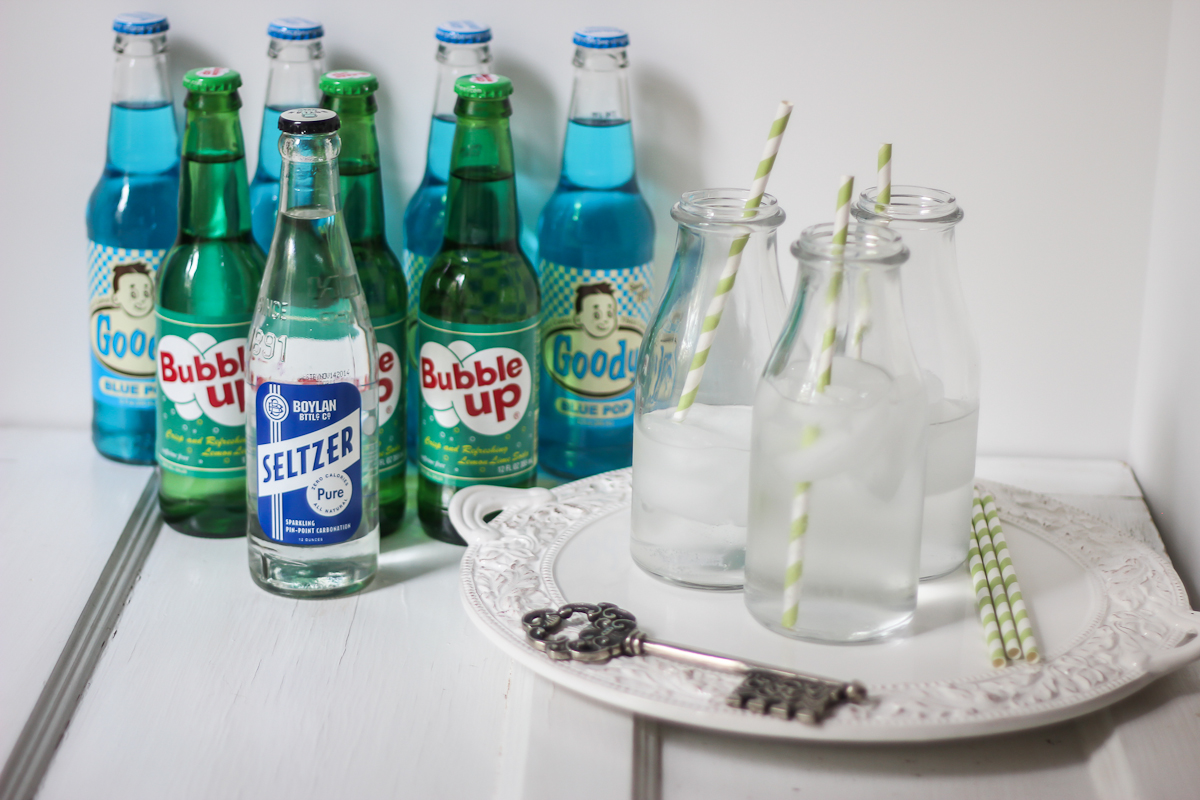 A HUGE congrats once again to all of my friends who are about to enter the world of mother hood (some for the very first time!)  You will all be great mamas, and I cannot wait to meet all of your little ones.  So, I raise my glass to the next generation of DIYing boys and girls! 
Cheers!
To see the rest of the party details, be sure follow the links below to visit all of the other blogs that are hosting one of the party elements: