I have an important announcement to make.  Believe it or not, my freezer is stocked to the brim with delicious, healthy meals for the rest of the month. This is a very big deal for me, since my meal planning capabilities took a nose-dive the minute I got pregnant and have not gotten back up in the past six years.  But not anymore, my friends! I'm turning a new leaf over here.  Are you ready for the best part?   Here is a sample of the kinds of meals that are sitting there ready and waiting for me to cook them: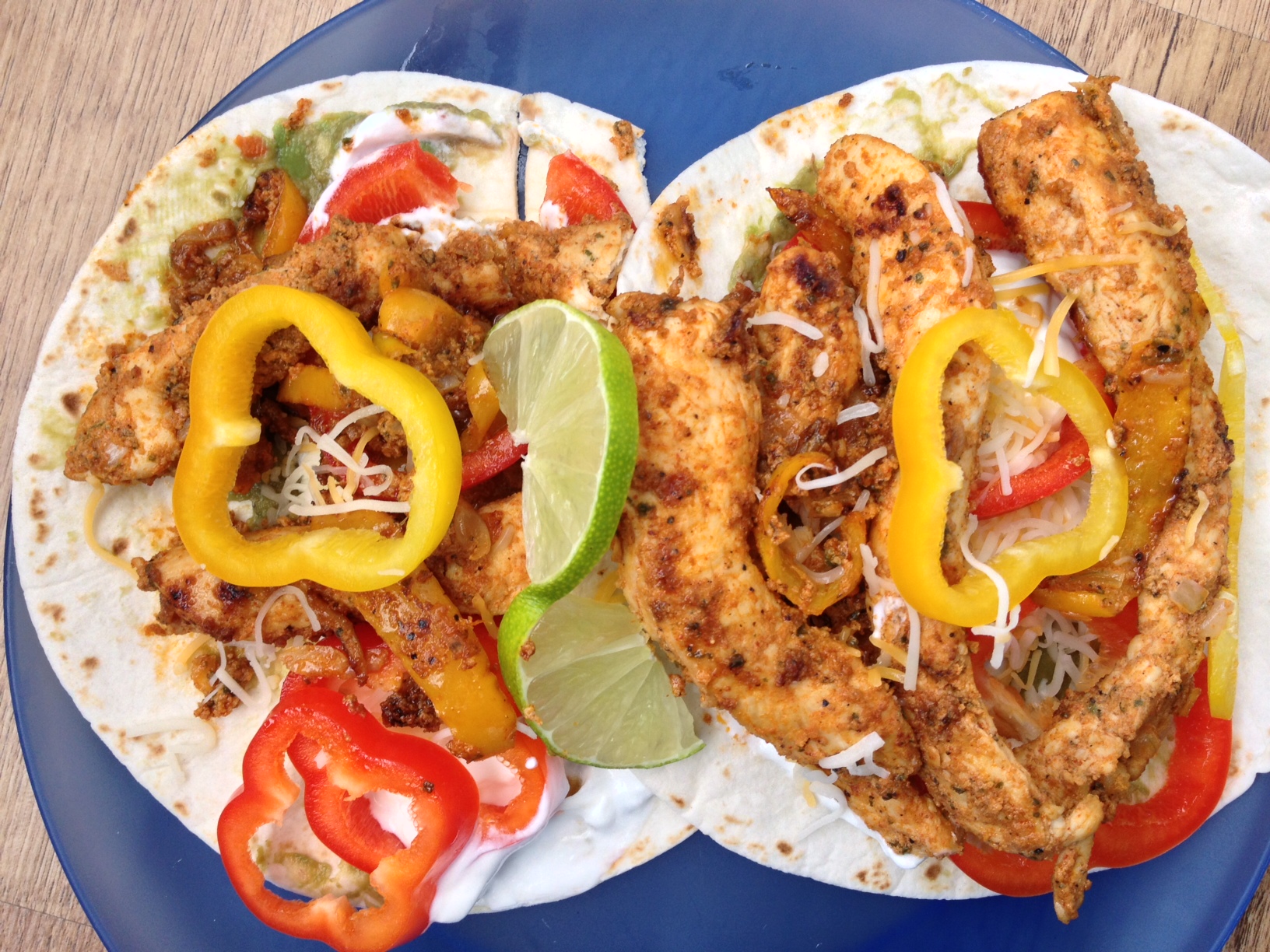 Somebody pinch me, I think I'm dreaming.  Look how beautiful this is!  Today I'm eating the Chipotle Lime Fajitas from Wildtree. They were ready and on the table in 15 minutes. Seriously. Timesaver=lifesaver.
I discovered Wildtree products when my friend Dusty of All Things G&D became a Wildtree rep two months ago. She was telling me all about their freezer meal workshops, and how the "bulk prep and freeze" method saved her sanity. Bulk prep and freeze is pretty straightforward, but I'll explain it in case you're wondering. Bulk prep all of your meals, then freeze them until you're ready to eat. Remove from freezer, thaw, cook, eat, done. SO SIMPLE, and such a time saver. I decided to host a Wildtree freezer meals workshop at my house, so all of my guests products were shipped to me.  Check out all the goodness that arrived: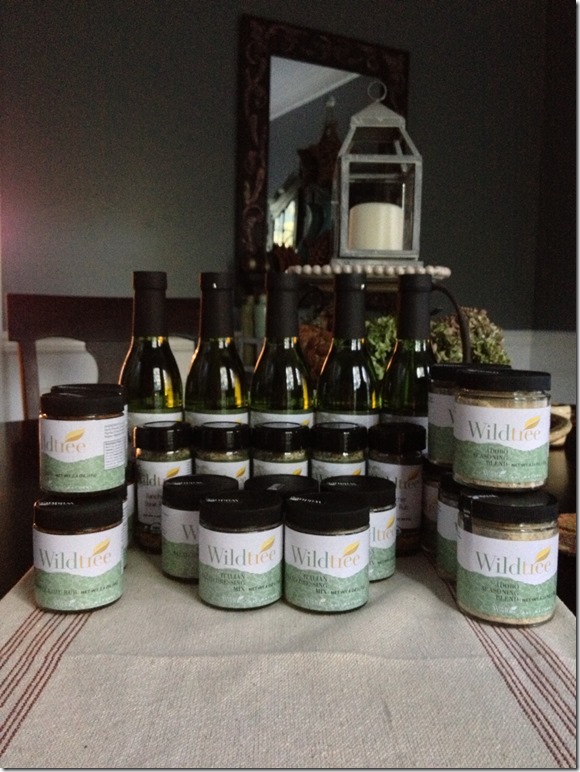 Since Dusty lives in Wisconsin and I live in Alabama, she hosted my party virtually.  We just sat the laptop on a barstool at the head of the table and let her do all the talking.  Here is where I would normally make a joke about Dusty being used to sitting on bar stools, but I will try to keep her professional reputation in tact.  My friend Jenna also joined us from Ohio. Hey peeping Jenna!  Here we are all together during the workshop: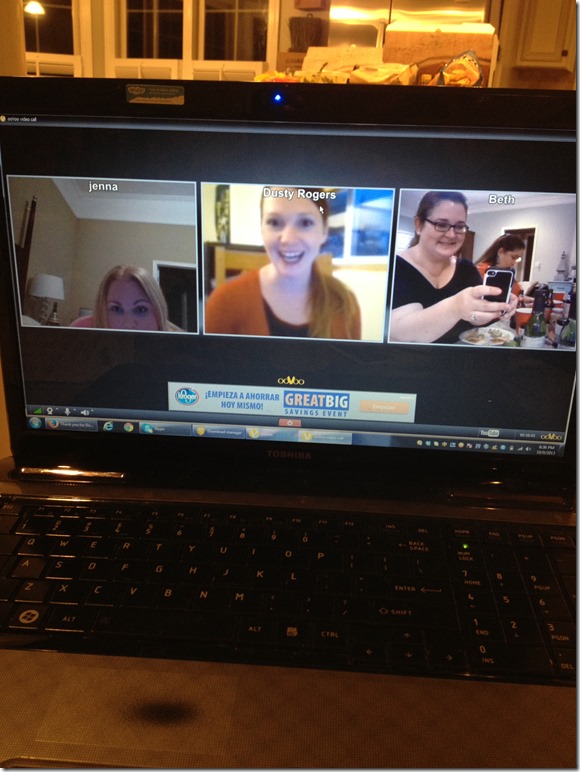 And here are the rest of my workshop guests!  We ate dinner while Dusty explained what to do, then we dove in and prepared all of our meat for the freezer meals that everyone brought in coolers to the workshop. I don't have pictures of that part since we were in a little race to see who could get done the fastest.  I didn't win.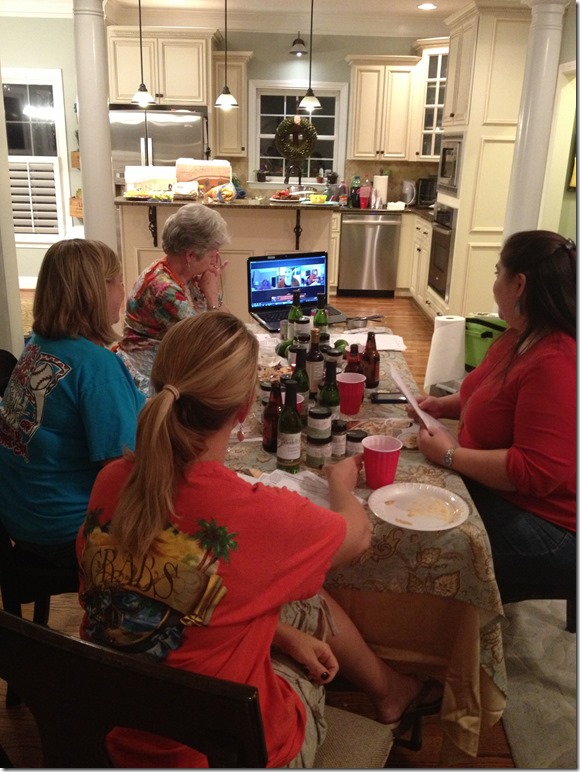 Each workstation was set up with all of our Wildtree products from the Comfort Foods Workshop, plus a few extra ingredients we were asked to bring: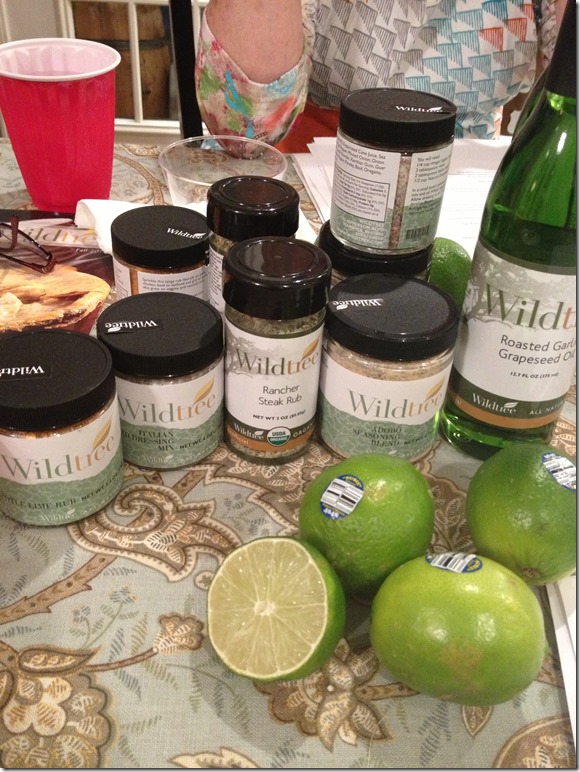 Wildtree products for these eight meals were included in this workshop price.
Italian "Medallions" (chicken tenders)
Italian Flank Steak
Chipotle Lime Fajitas
Slow Cooker Chipotle Lime Chicken
Adobo Grilled Chicken
Spanish Style Garlic Shrimp
Rancher Pork Chops
Best Burgers EVER!
Each freezer meal serves 4-6 people, so I divided mine into half to serve 2-3 people since I don't have a big family, which gave me a total of sixteen dinners.  The cost of the workshop was $53.00, plus the cost of the meat which I got on sale at Publix for about $40.  That's sixteen dinners for $93.00, which comes to a whopping $5.81 per meal, or $2.90 per serving!  Try to beat that at a restaurant.  Plus, the added benefit is that all Wildtree products are all natural and contain no GMOs, no MSG, no nuts, and no high fructose corn syrup!  That's pretty amazing if you're trying to eat clean(ish)!
Plus the party was SO MUCH FUN!  Everyone went home loaded down with meals to feed their families for the next month.  With sixteen meals in my freezer plus all the frozen pizzas that are normally on the menu I won't have to go to the grocery store again until Thanksgiving!
We are closing out the party so all orders have to be in by Tuesday, October 15th.  If you have any interest in placing an order, I would love for you to order through this link: Beth's Wildtree party orders.  If you're interested in hosting a party, check out her hostess website or contact Dusty at [email protected] for more info!
Thanks so much to Dusty for a great party, and to everyone who attended and made it such a fun girl's night out!