Every year around the first of October I get a raging craving for some hot apple cider.  Maybe it has something to do with the crisp fall air and memories of all the samples of apple cider I drank while vacationing in Vermont a few years ago. This weekend I decided to try to recreate the magic with a homemade apple cider recipe that is simple, easy, and super delicious.  AND, it only uses two ingredients!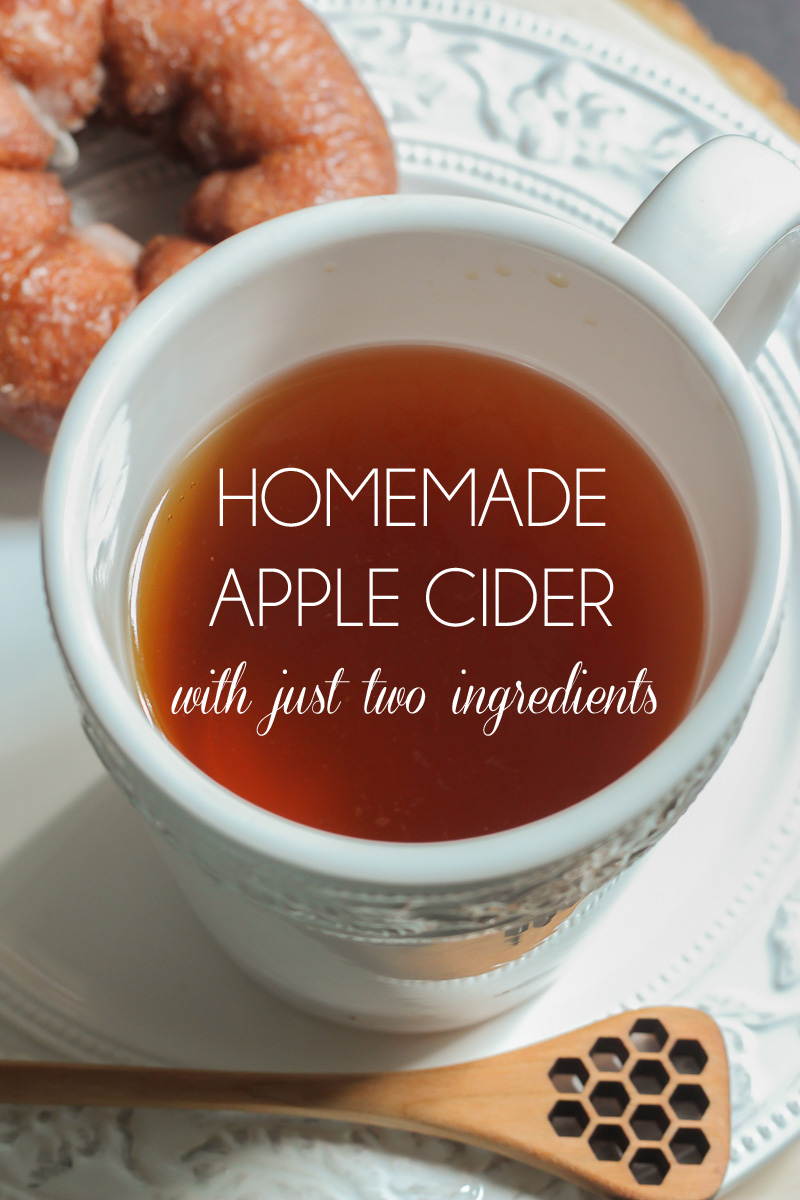 Before I tell you about the cider, I also cannot stop thinking about all the cider donuts.  Those donuts were THE BEST thing I have ever flopped a lip on.  Since I couldn't get them out of my mind, I bought a pumpkin donut from Dunkin, which is the closest thing to a Cold Hollow Cider Mill donut I've ever found.
Now, let's get along to the cider!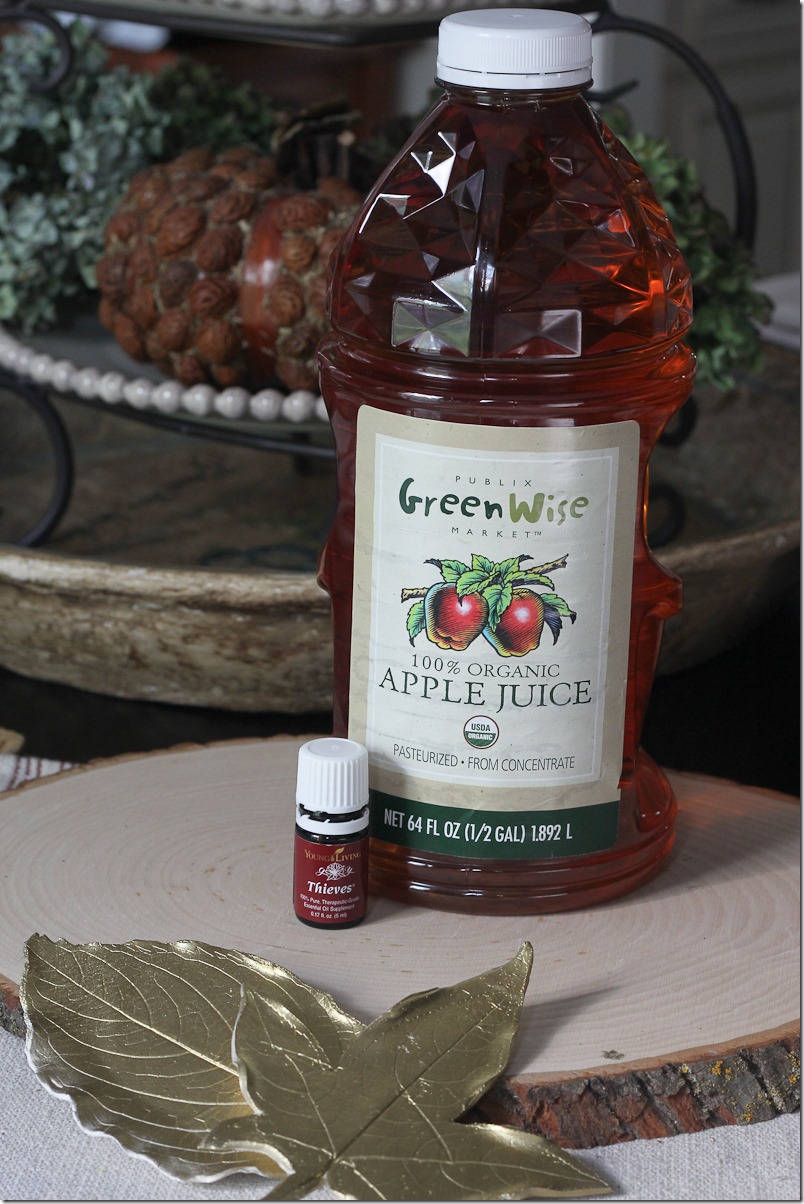 I poured the apple juice in a mug and microwaved it for one minute (or you could heat it on your stovetop if you have an aversion to microwaves).  Then I stirred in just ONE DROP of Thieves oil.  And it came to pass that I invented the fastest, easiest homemade recipe for hot apple cider on the planet.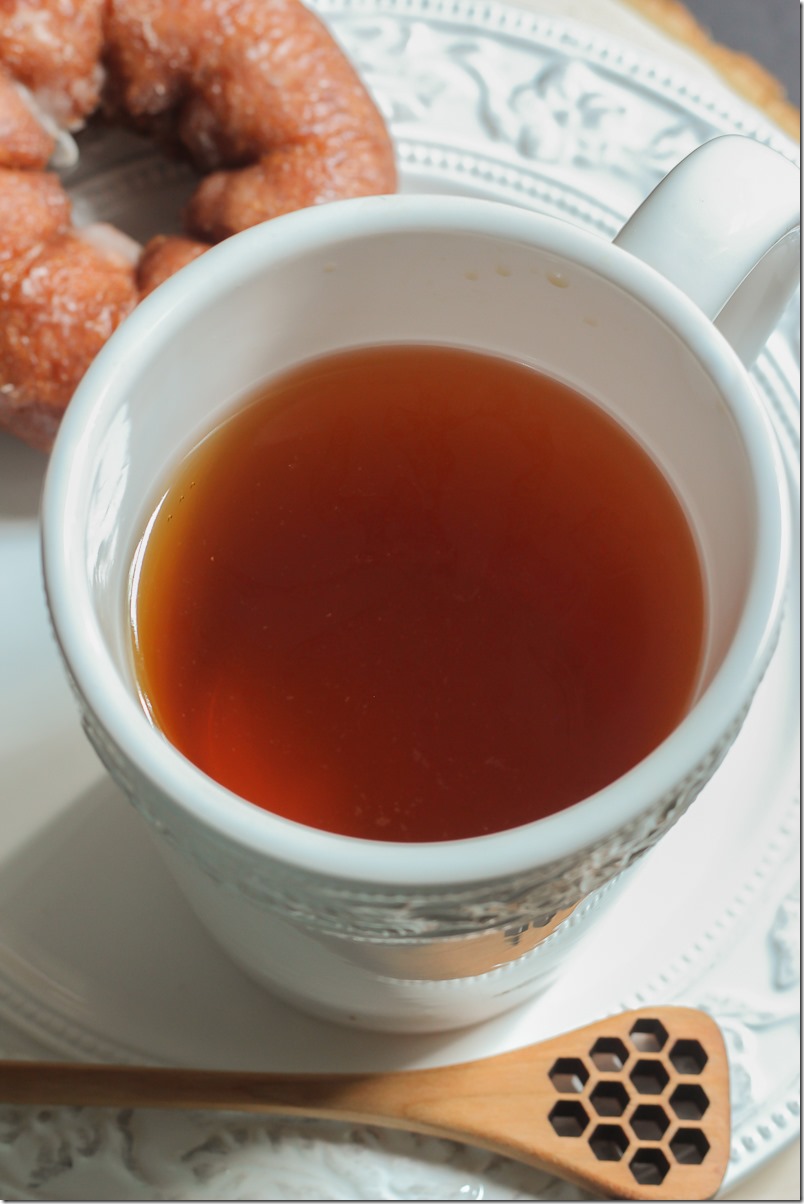 De-freaking-licious.
So, I know you're sitting there saying "What the heck? Beth, I don't have any Young Living Essential Oils on hand in my house!  Why should I buy some just to make some apple cider?" Nope. but every household needs some Thieves oil on hand for a MULTITUDE of other reasons!
Need more info? Check out this booklet about all the ways you can use Thieves in your home.
Here is the thing, though.  Don't go ingesting just any essential oil that you find at Bath and Body Works or your grocery store all willy-nilly-like. Don't even go ingesting ANY essential oils until you've done your research and know the power that one single drop of oil contains.  For more info how to use essential oil or place an order, click here.
You also might like this post: