Since everyone is feeling a little overwhelmed by all the Christmas ideas already, I thought I would take a minute to show you guys this GORGEOUS cabin where we stayed in early November, with nary an ornament or bow in sight. 
We took a nice three day weekend vacation over Veteran's day weekend to Guntersville, Alabama.  I spent many childhood vacations at Guntersville State Park, so I have many great memories there when I was Garrett's age.  This seemed like a fun place to take him for a weekend filled with nature, quietness and togetherness.  When I stumbled upon this cabin that has quite an awesome story behind it, I knew I just had to book it to stay here on vacation.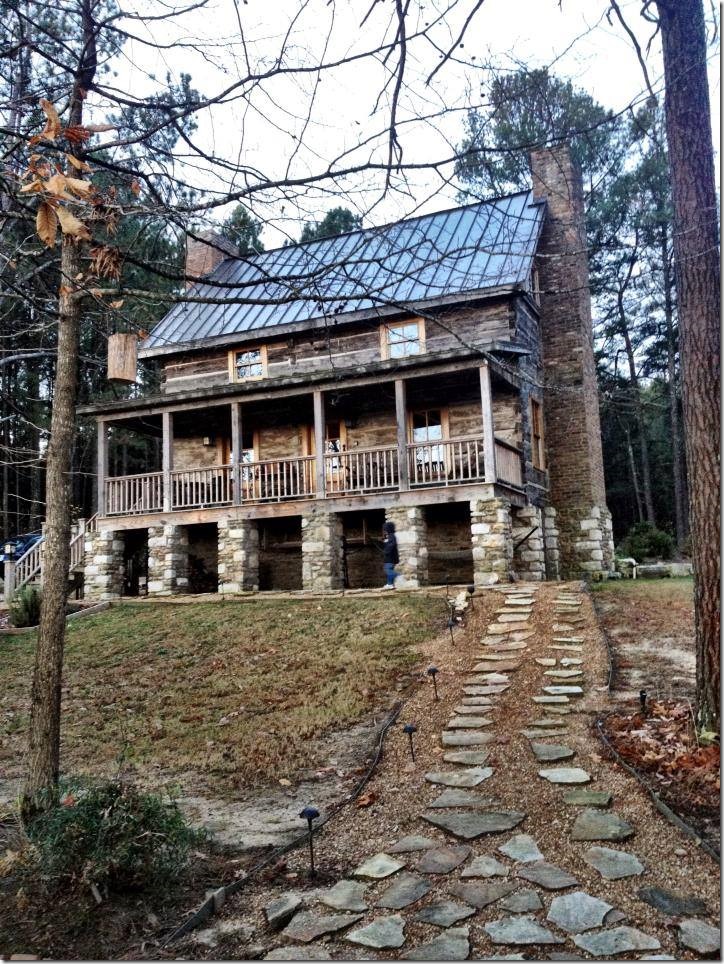 According to the VRBO listing, it was originally built in New Market, Alabama in 1836 and has been carefully moved and rebuilt on its present site high atop the mountain overlooking the Tennessee Valley Divide and Town creek. The story of the cabin is what drew me to the place, but I could not have prepared for just how awe-inspiring it would be once we arrived to this sacred piece of Earth.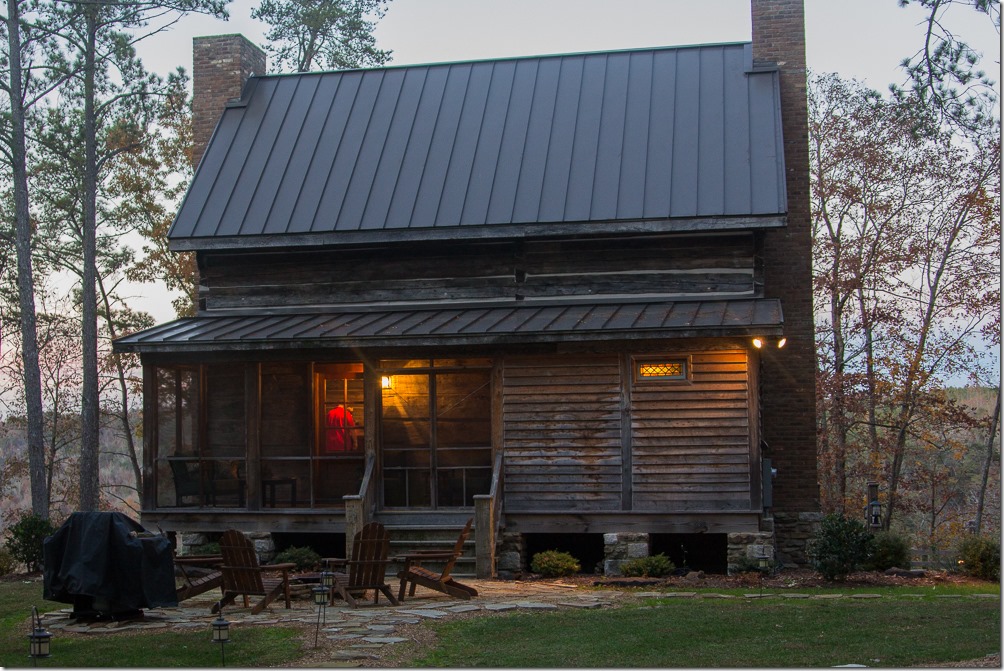 Here is a video tour of before and after photos of the original cabin versus the newly renovated cabin.  Stunning! 
And check out this view. Wow!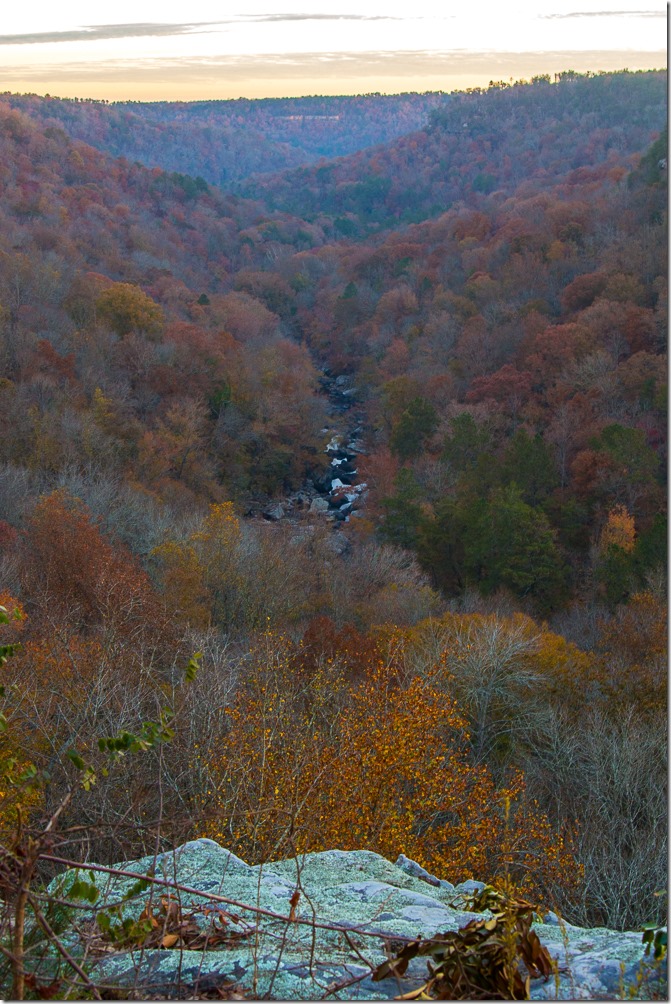 There was only one other house as far as we could see in any direction. The silence was wonderfully deafening.  There aren't quite enough words to describe how peaceful and beautiful this place was, so I'm going to let the pictures do the talking….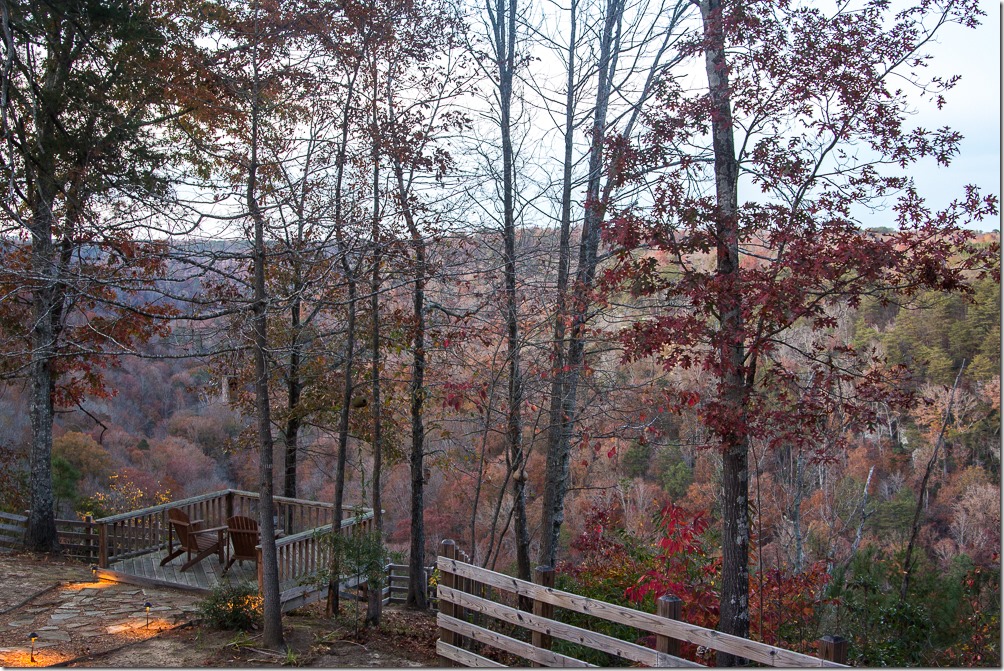 Was that not the most gorgeous cabin on the face of the earth? Seriously, no detail was left overlooked.  Everything was perfection.  To think that the original cabin was built over 175 years ago just blows my mind.  You HAVE to watch that video above if you have a minute to see the whole story from start to finish.
Look for my follow up post with ideas on things to do with a 5 year old near Guntersville, including High Falls Park, Lake Guntersville State Park, Bucks Pocket Overlook, The Space and Rocket Center, Touring the Nina and the Pinta, and hiking at Swann covered bridge.