One of my MOST FAVORITE vignettes from this year's Christmas decoration was this one right here: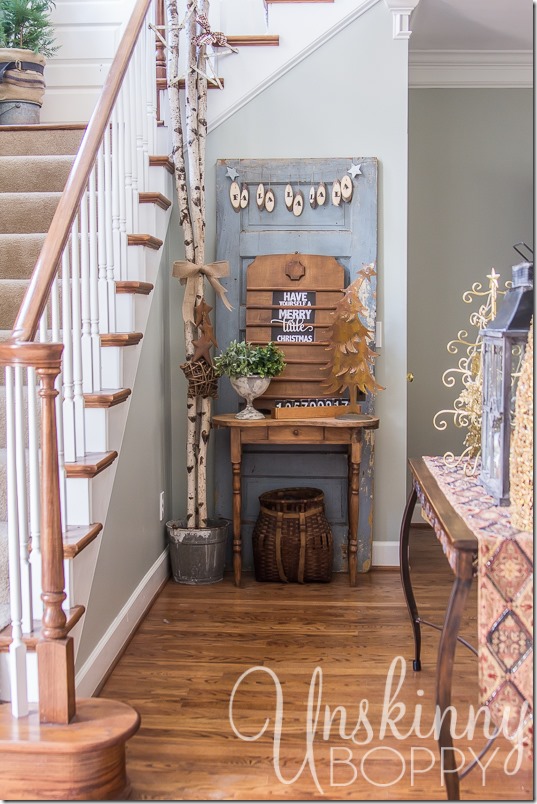 It's rusty, it's junky, it's vintage, it's DIY-y AND it's Christmas-y, all rolled into one little corner of my living room.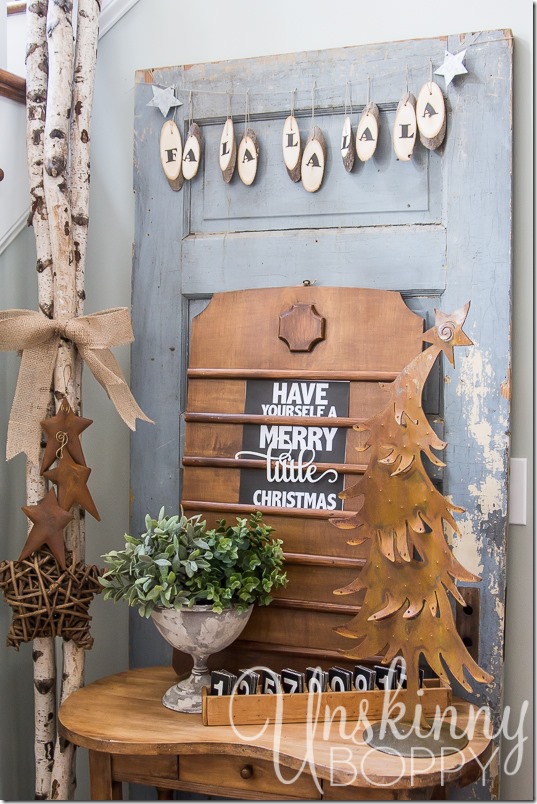 Have I mentioned how much I love this vintage church attendance sign?  Only like, forty-leven times…
I'm sure y'all are like "FOR THE LOVE PLEASE JUST STOP WITH THE SIGN WOMAN".
No?  Ok, good.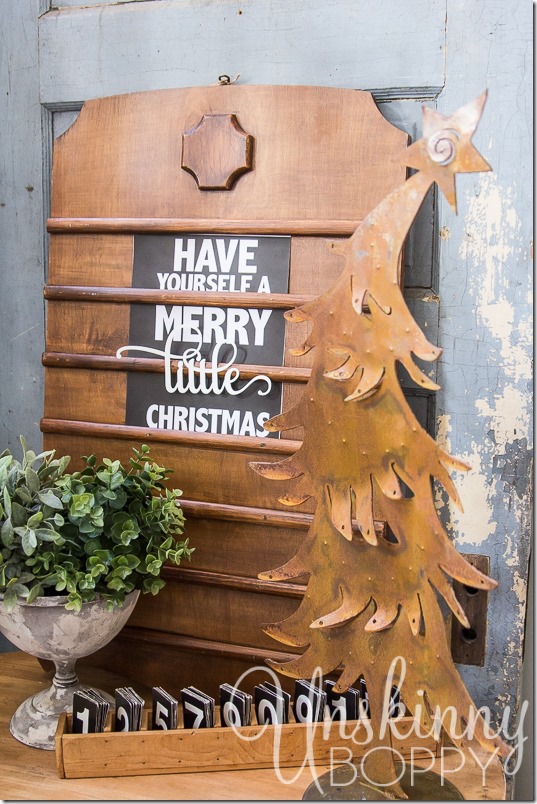 Please don't get tired of it just yet because I have about a million more ideas for it.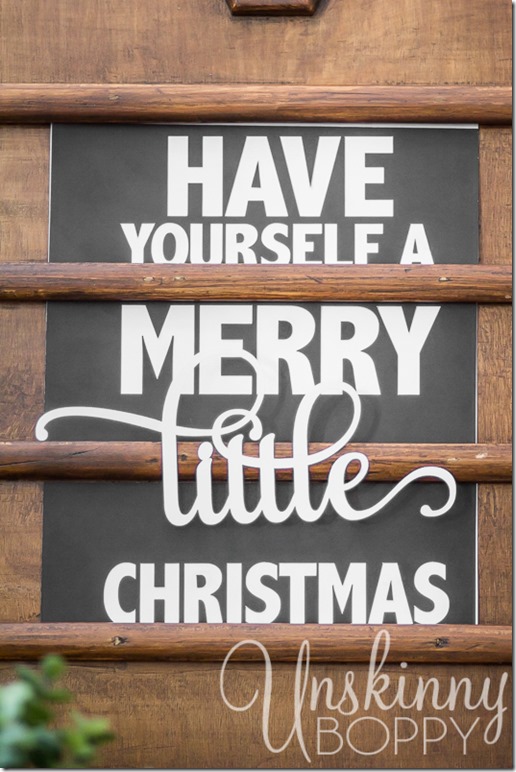 I thought about doing some kind of bible verse (after all, it is a church sign), but then I stumbled upon this cute premade graphic by my favorite designer in the Silhouette store, Kolette Hall, and decided it would work perfectly for the look I was going for.  Plus it was only .50 cents this week!! WOOT!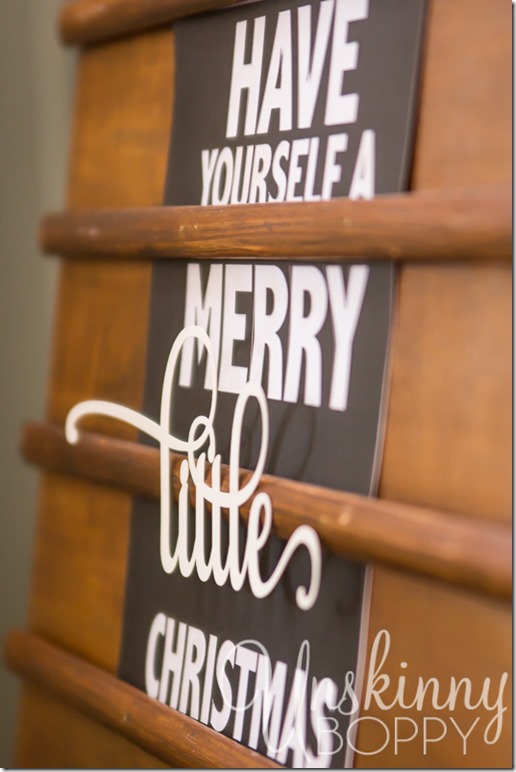 First I cut out white letters, thinking I would mount them on black scrapbook paper….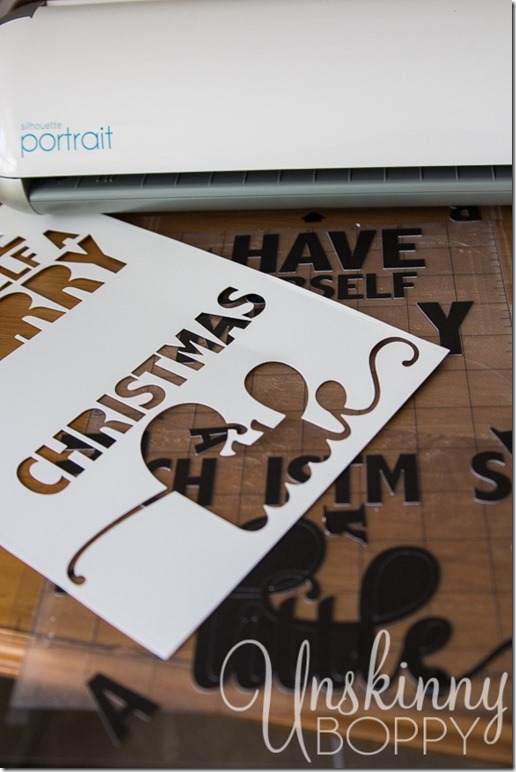 But the thought of trying to get all those little letters perfectly straight sounded like torture.  Then it occurred to me that I could just cut out BLACK letters and mount the pre-cutout black paper onto some white paper for some quick reverse imaging that is perfectly straight every  time.
Easy peasy.  I used a glue stick on the white paper and slapped the black cutout on top, then placed the floating centers of the "A" "O" and "R"s in by hand.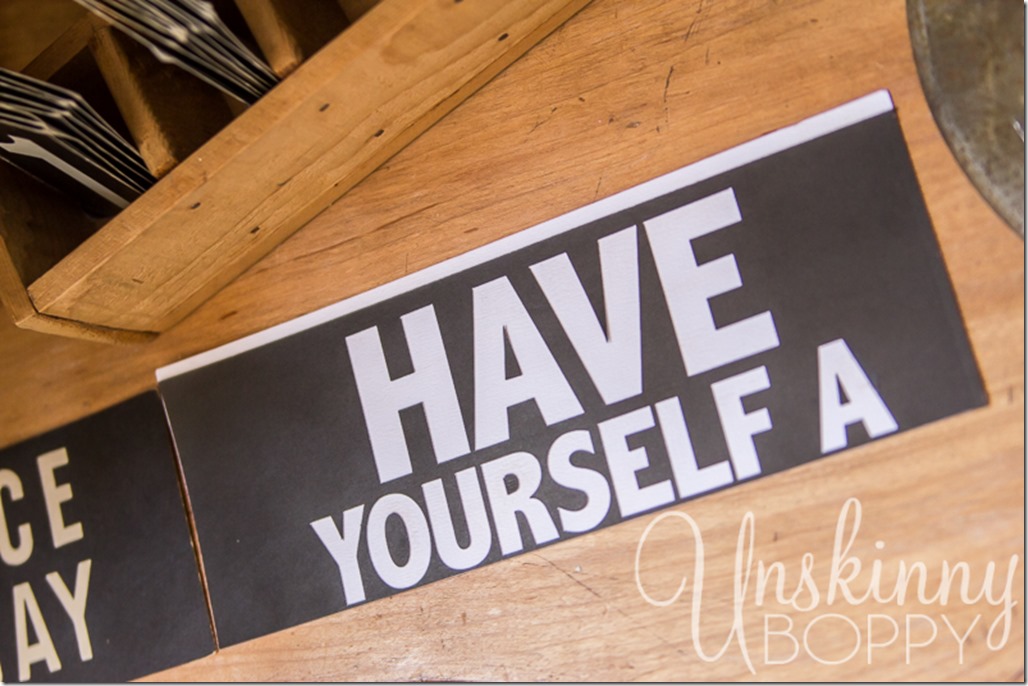 I also used my Silhouette to make this cute Fa La La La La wood slice garland which makes me happy every single time I look at it!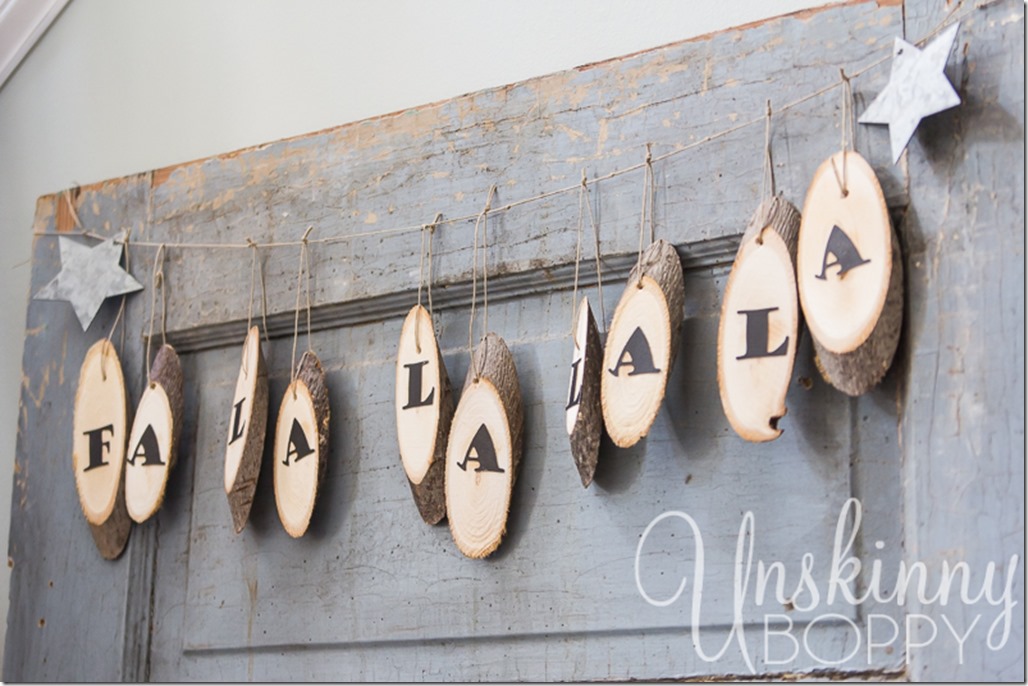 If you're looking for the full tutorial on how to make this simple garland, CLICK HERE
You won't believe how easy it was! You could totally shellac these suckers with some of Clark Griswold's non-nutritive cereal varnish and keep them in the family forever.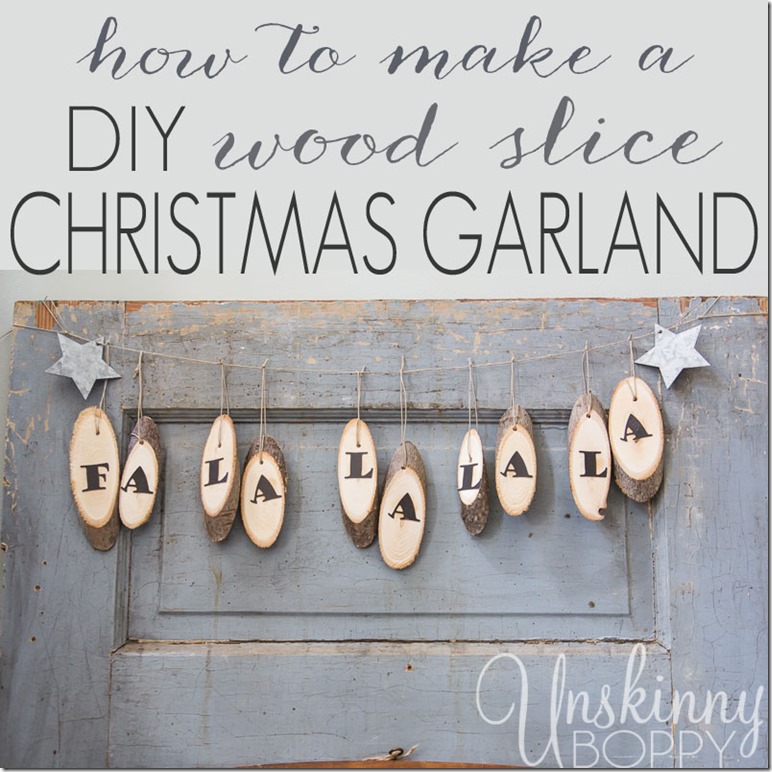 Well folks, it's been a slam-jammed week of Christmas home tours, EPIC giveaways and life-changing announcements around this joint this week.  I dunno about you guys, but I, for one, am EXHAUSTED.
Now it's time to sit back and enjoy the glow of all my Christmas lights while binging on hot chocolate and Home Alone on ABC 25 Days of Christmas.
Who is with me?  Keep the change, ya filthy animals.
PS: Don't forget we are giving away a Silhouette Portrait machine plus all SORTS of great stuff in our Santa's Showcase Showdown Giveway this week (ends the night of Sunday, Dec 7th!) Get those entries in quick! Here is my Showcase… who wants to win all this epicness?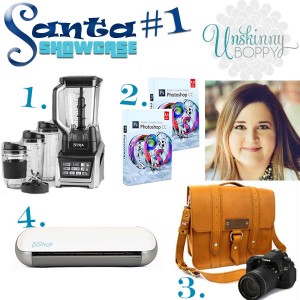 and also, Silhouette's Black Friday deals extend all week.  I'd love for you to use my affiliate link and the promo code BOPPY  if you're in the market to buy one for a special somebody (aka yourself…)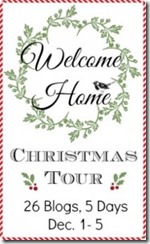 Need tons more inspiration?? Go check out all the AMAZING houses on this Welcome Home Christmas Tour this past week.  26 amazing bloggers open their homes!
Monday
All Things Heart and Home , Restoration Redoux ,  Sweet Pea
Tuesday
Girl in the Garage , Setting for Four , What Meegan Makes , Cedar Hill Farmhouse , Simply Fresh Vintage
Wednesday
Confessions of a Serial DIYer , Shabby Art Boutique , Mrs. Hines' Class , Our Southern Home
Thursday
White Lace Cottage, Artsy Chicks Rule , Fresh Idea Studio, Post Cards From the Ridge , Petticoat Junktion
Friday
Beyond the Picket Fence , House on the Way, Lilacs and Longhorns, Serendipity Refined, Unskinny Boppy