Do you remember those Choose Your Own Adventure books from when we were kids that allowed you to choose which way the story would go? If you're not familiar with these little books, the concept is simple. At the end of a chapter–usually right at a cliffhanger moment– it would tell you to skip over to page 69 if you wanted ABC to happen or 96 if you wanted XYZ to be the result.  They promised something like 40 different possible endings to the story, although I never read all the various scenarios to see if that was actually true.   But the point was, you got to guide the characters and decide the way the story ended.  YOU were in control (or at least that's what the author wanted us to believe.) Reading these books as a kid gave me sheer joy to have that much control over the characters of a book. I don't remember a single storyline, but I do remember the joy of having a choice.
These days I feel like I am living inside a real life version of  one of those book, except that joy has been turned into anxiety/excitement mixed with a little bit of vomit-inducing roller coaster ride.  I am standing on the edge of a cliffhanger chapter ending right now, trying to decide if I am going to have to rappel down the cliff or jump out of airplane to get safely to the bottom.  But in real-life grown-up world there are not any parachutes.  There are no guaranteed successes or happy endings.  It is up to us to look at all the paths that God has laid out before us, think about where each one could lead, pray hard, and forge ahead. The end result could be a bountiful reward, or a big fat fail.  There is just no way to know.  So far in my life, trusting my gut has been the right thing to do, even if it is really scary at times.  Figuring out what my gut is telling me is the hard part.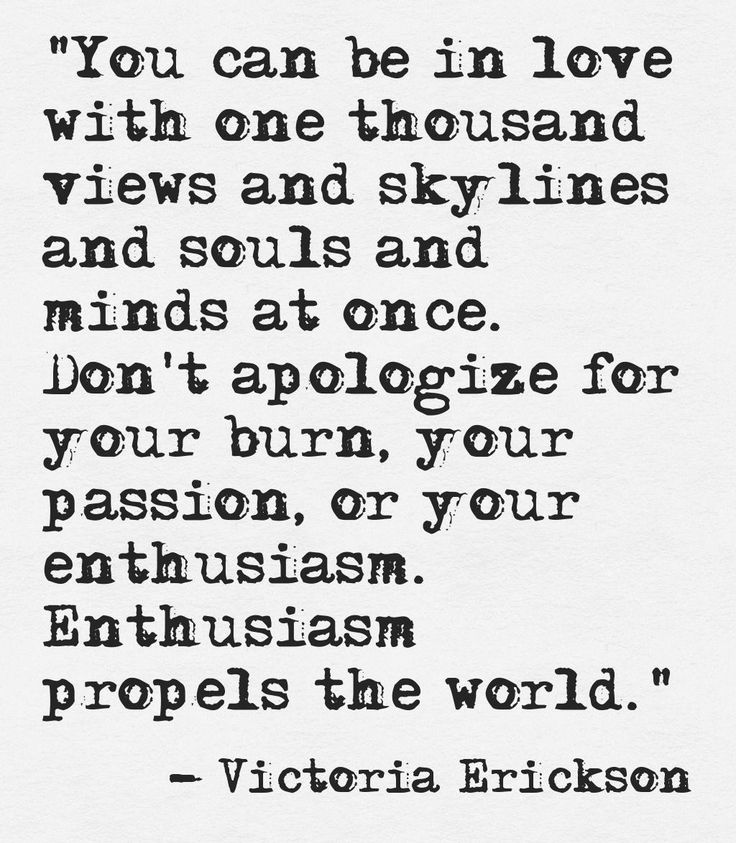 In January of this year I wrote a post called "Where do we go from here" where I poured out my heart and tried to figure out which way to go with my life, my blog and my posts.  That post was SO cathartic for me, and all of your comments were exactly what I needed to carry me through this stressful year. To say that I am in a bit of turmoil right now would be a bit of an understatement.  Maybe this is what a midlife crisis feels like??  This has been a year of reflection, introspection, and discovering  not only who I am but who I want to be.  Along the way, I've continued plugging along,  working my full time job and blogging as a hobby. (Oh, and I also built a booming essential oil business somewhere in the middle of all that….)  But somewhere along the way, after many, many, many late night conversations with my friends and husband and God, my inner voice finally screamed loud enough for me to want to shut her up.  The voice inside made it clear which path I needed to take.
Ready to find out which path I've chosen?  Watch this:

(Click here to watch it if you have trouble getting video to load)
Awwww… can you feel the love tonight? I meant it when I said that I love you all, and I'm grateful for each and every reader I have gained since becoming a mama blogger all those years ago.
Since I've made that decision to quit my job, the floodgates have opened up and more opportunities than I could have ever imagined have been coming my way…  including this Adobe Voice Ambassador agreement that you are reading right now!  For this first post, I was asked to share about the #VoiceYourThanks contest that Adobe Voice iPad app is offering through December the 9th.  The contest rules are simple:
Create a story about what you are thankful for.  Get creative. Use the free icons, text, and your photos to tell your story.  Add themes, change the layout and add music.  Trust me, it's very simple to use. I can think of about a million different ways to use this app. (Free custom Christmas card, anyone??)
Share your video on social media ( facebook, twitter, pinterest, G+ or submit it online) using the custom hashtags #VoiceYourThanks and #VoiceItYall so that we can find your posts!
Follow @adobevoice on twitter, and you're all set!
Once you create an Adobe Voice video sharing what you're thankful for, you'll be entered for a chance to win $5,000 for yourself, and $5,000 for the nonprofit or educational institution of your choice!  You could also be one of 30 entrants to win a $50 Visa gift card!  I don't know about  y'all, but those are some pretty SWEET prizes up for grabs simple for creating a short little video with my iPad.  Amiright?
The Voice app was SO super simple to use, and you can check out lots of tutorials to get you started on the Adobe Voice blog.  I SO SO SO hope one of my lucky readers wins this huge $5,000 prize!  Then you can buy us all some milkshakes and we can toast to your thankful success!  I've got my entry in… how about you?
Feel free to pin this post to remind yourself about the contest rules. Get those entries in by December 9th! You've got all weekend to get this done. I know you can do this!   Good luck everyone.
As a pinnable reminder, I will leave you with this photo of Baby G, who was the inspiration for this whole blooming blog where I call home today: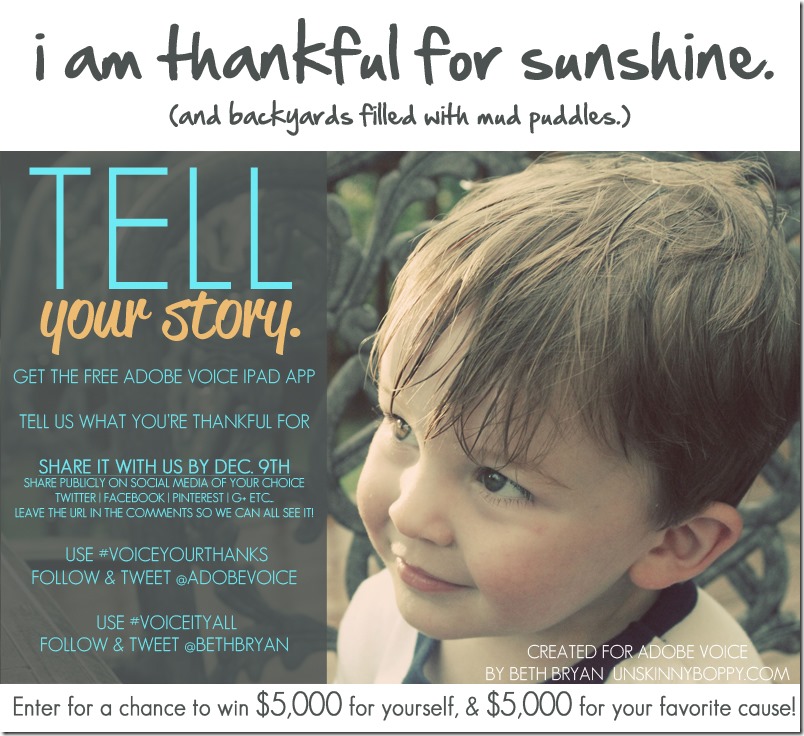 Disclaimer: This post was sponsored by Adobe Voice.   As an Ambassador for Adobe Voice I have been compensated for my time commitment to the program as well as writing about my experience.  As with every sponsored post on this blog, my opinions are entirely my own and I have not been paid to publish positive comments.