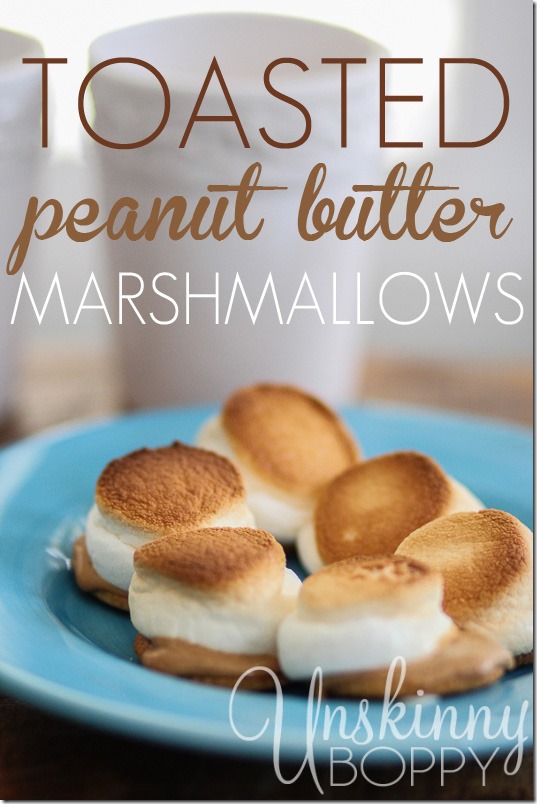 When I was a kid we used to have all-night Canasta marathons at my grandparent's river cabin.  My mom or aunt would make huge batches of these peanut butter crackers for all of us to snack on while we stayed up all night and played cards.  A healthy family, we were not.
Fun?  Absolutely.  Healthy? Nope.
This past New Years Eve was spent in a warm cabin in freezing cold Asheville, North Carolina with Garrett.  We let him watch one of the Star Wars movies for the first time, and I made us a batch of these toasted marshmallow peanut butter crackers from my childhood.  He LOVEs these things and they are so simple to make.  I assumed that everyone knew about them, but when I posted this picture on instagram turns out not everyone does!  A few folks wanted the recipe, so today I'm sharing my secrets to the perfect little snack for a fun night with the family.
Toasted Peanut Butter Marshmallows Ingredients:
Peanut Butter
Marshmallows
Ritz or Saltine Crackers
Preheat oven to broil (about 500 degrees)
Start by smearing a dollop of peanut butter onto a Ritz or Saltine cracker.  I use Ritz, my mom always used saltines.  The important thing is that the salty side is down so you get a taste of it when you bite into this gooey goodness. I have no exact measurements here- just slather some PB on there. We like creamy for six year old mouths…. you can use crunchy. There are no rules here.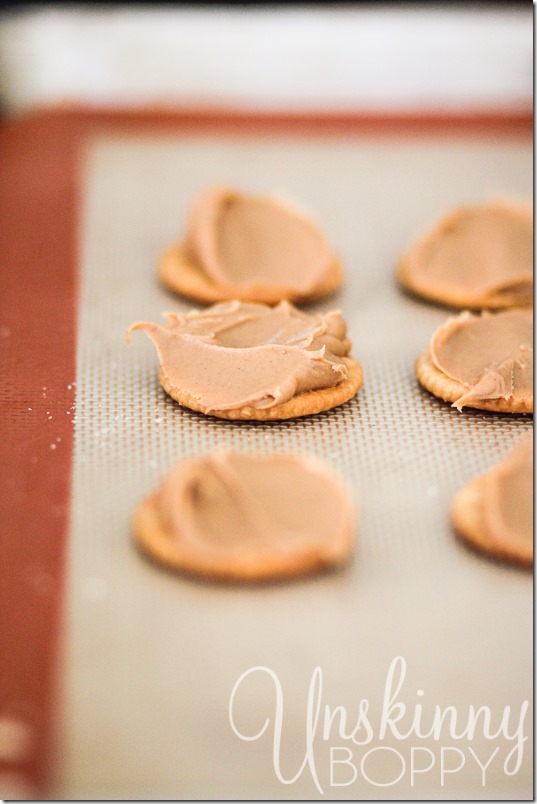 Top each one with a marshmallow (I like to face them with the flat end up so they brown evenly)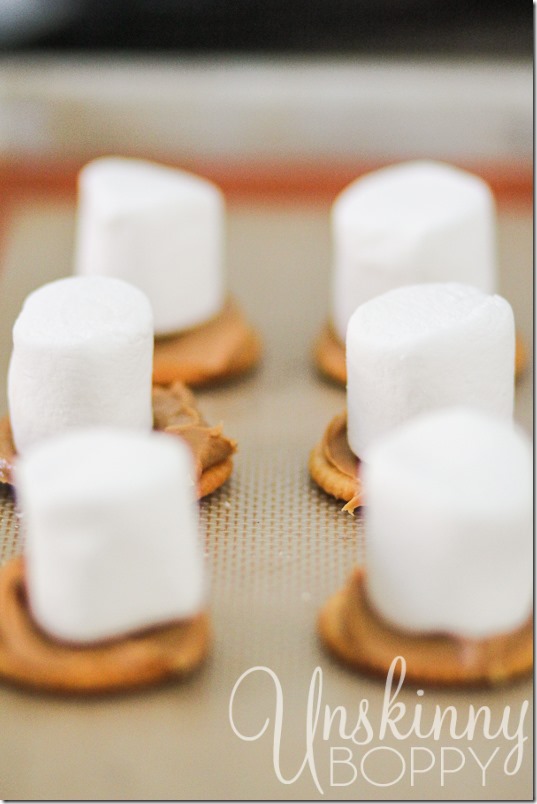 Pop them into the top rack of the oven and let them broil at 500 degrees until they are nice and brown on top.
IMPORTANT NOTE:  WATCH THEM LIKE A HAWK.  Do not step away and do something else or you will have a smoldering marshmallow mess on your hands.  You can even keep the oven cracked and peek at them while they turn brown.  It doesn't take long—just a few minutes under the broiler and they brown up nicely.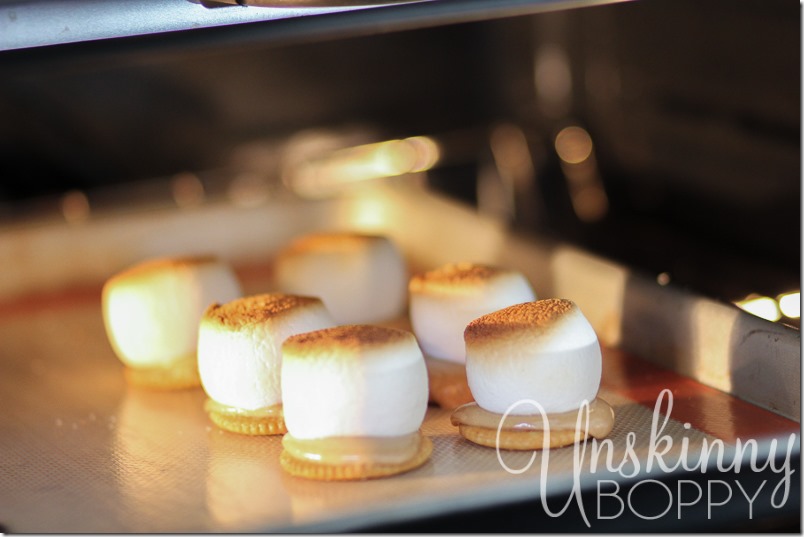 Serve with an ice cold glass of milk ( or get all sugar-rush crazy and go for some perfect homemade hot chocolate).
The hardest part of this recipe is keeping them on the plate long enough to take a decent blog picture.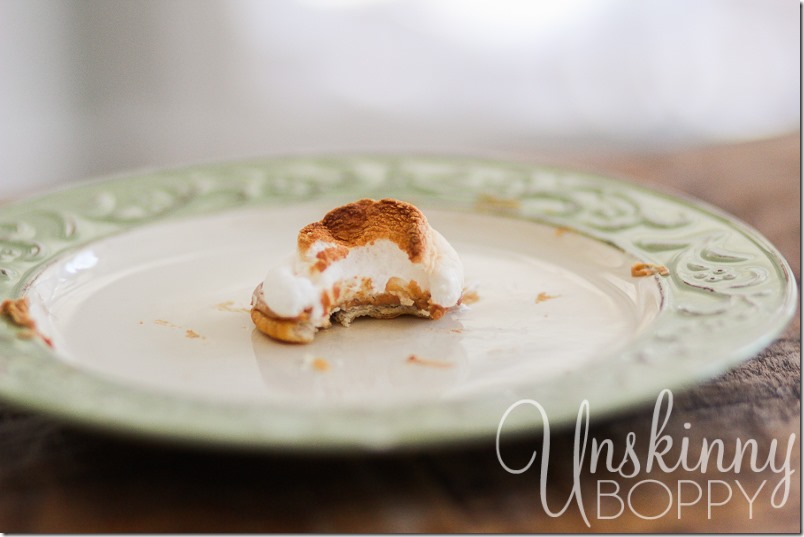 I realize this is not on anyone's healthy diet plan, but sometimes you gotta cut loose and have a fun treat.
What better time for that than a cold winter's night?  Cheers, y'all!