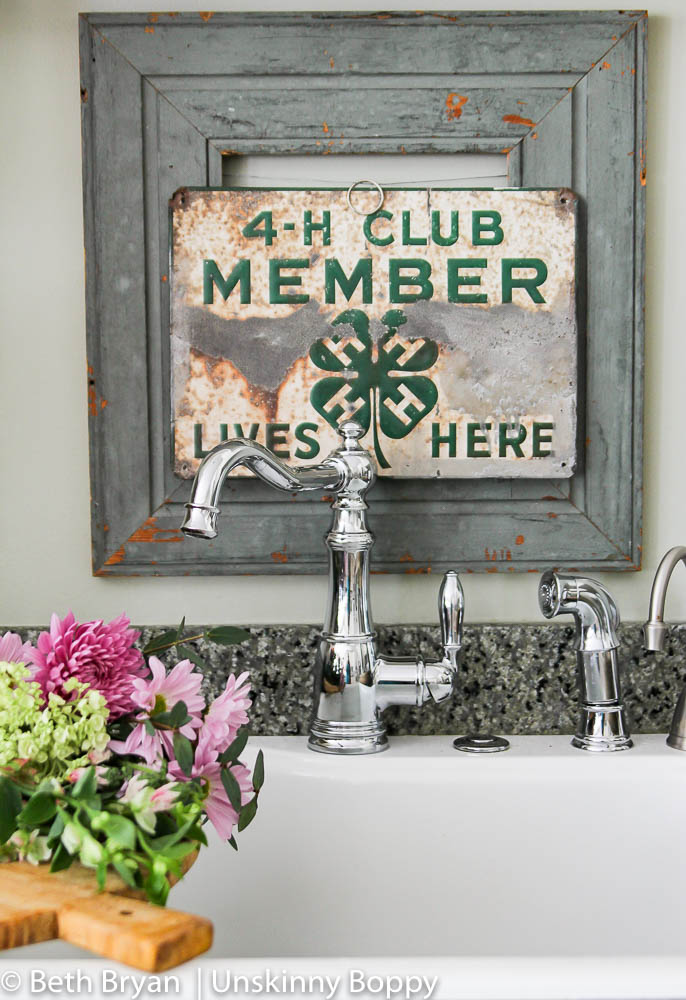 Disclosure: This is a sponsored post for my new Weymouth kitchen faucet from Moen. All opinions about 4-H projects and mummy feet are my own.
---
When I was in the 3rd grade I joined the 4-H club at my school.  For the next three years, 4-H was my LIFE.
I still have my original 4-H membership book somewhere in my attic along with ribbons of all colors-from the blue and red all the way down to the green and white.  I gave 4-H demonstrations about all sorts of randomness, including one that involved a Dustbuster, a pile of birdseed and a handful of questionably unsanitary feathers that I had scooped out of the bottom of my parakeet's cage.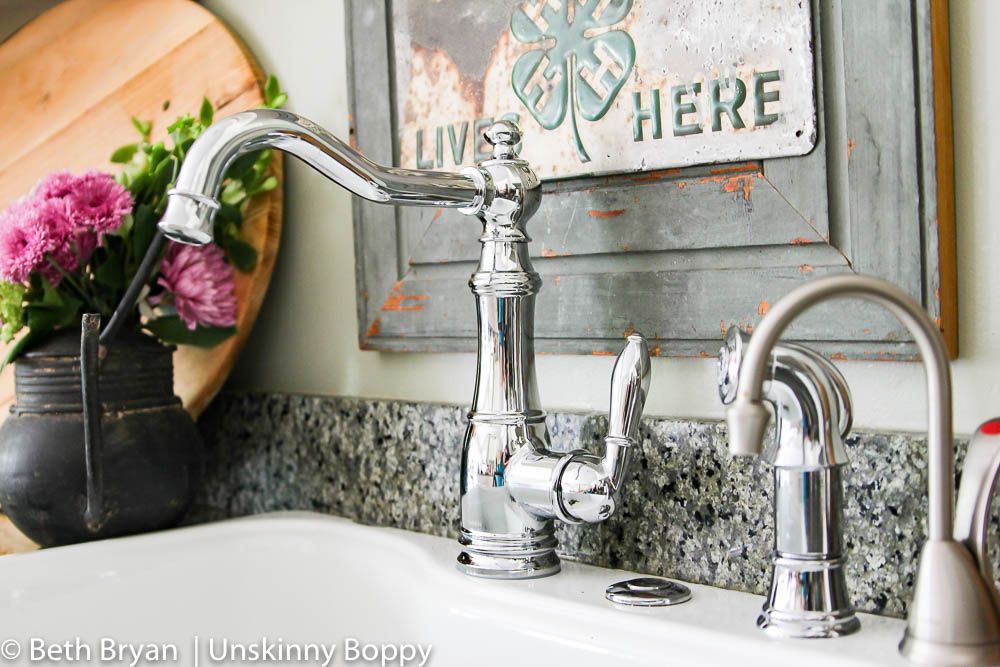 For another demo I researched the UL symbol and gave a speech about why you should only buy products that were UL-approved (I'm looking at you, hoverboard owners of the world).
Still another time I stood on a stage and touted the benefits of a high R-factor insulation.  No joke. Just take a minute and try to imagine, if you will, chubby little 10-year-old Beth Cain (with glasses AND braces) standing on stage, telling the judges how the R-factor of their attic insulation would keep their power bills in check.
I was like a baby Bob Vila up there on that stage.  I might even say that those 4-H days paved the path for my DIY blogging career.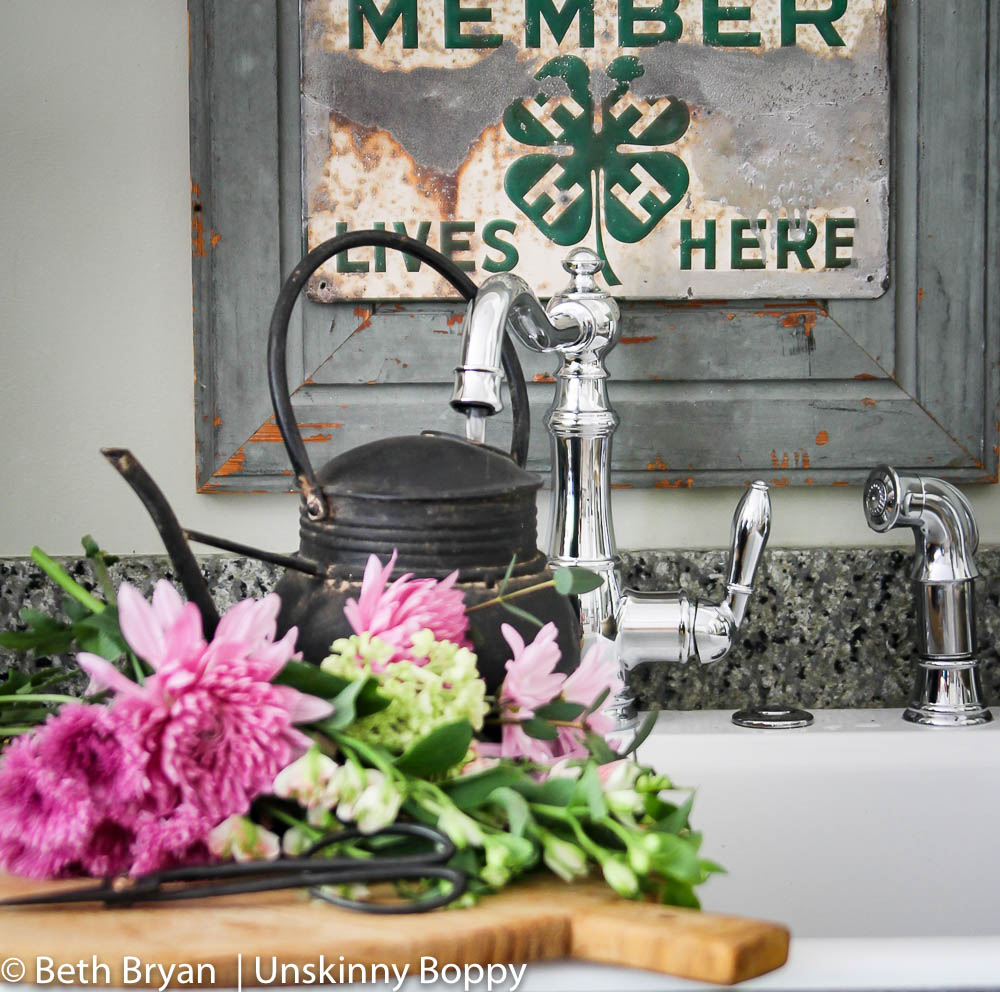 My mother drove my sister and me all over rural Alabama to attend 4-H events.  Some weeks we were at the Tuscaloosa County extension office more often than we were at church, which is saying a lot. But there were also annual events to Regional competitions in Livingston, Alabama, which was 80 miles one way from our house.
On one of those trips to Livingston I presented my award-winning poster in the Photography division called "Footloose Photos".
The poster was amazing. I used my dad's fancy 1980's Canon camera (with an actual roll of film inside!) to take pictures of all kinds of feet.
I took pictures of my dog's feet, my parakeet's feet, even the neighbor's cow's feet.
Then my parents helped me step up my game by taking me to the Anniston Museum of Natural History, where I proceeded to take pictures of the lower appendages of every animal in the place from turtle to pterodactyl.  I was snapping away when we turned the corner the Ancient Egypt exhibit, and BOOM.
I found the 'Footloose Photos' pièce de résistance… the feet-ish area of Tasherytpamenekh's sarcopahgus, the 2,300 year old mummy on display at the museum.
Yes that is her actual name.  And yes I googled it.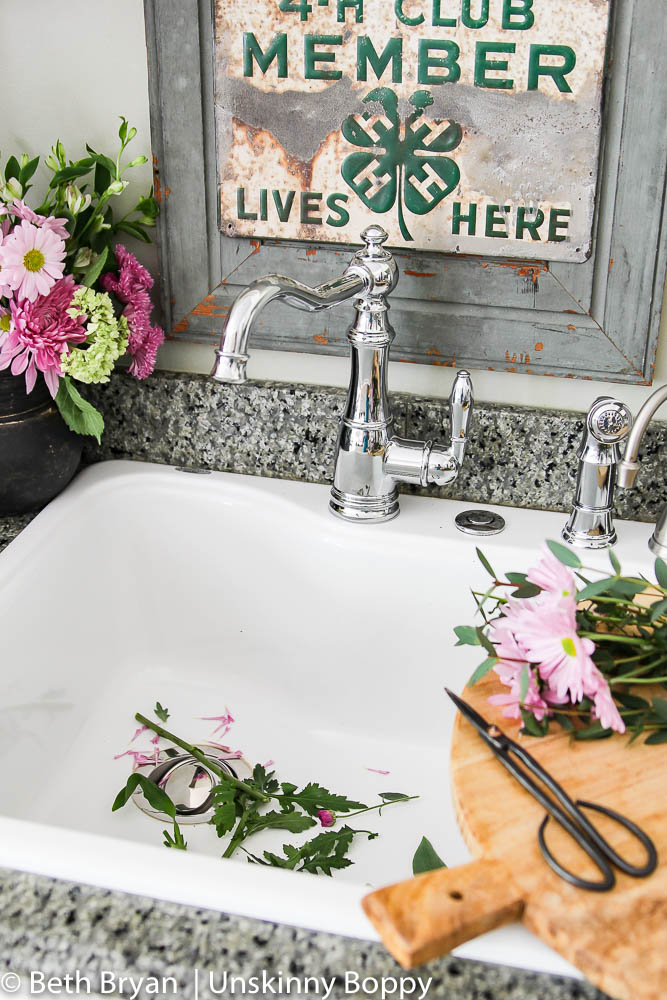 After sending my film off for 5-7 days of processing, I spent hours gluing each photo onto a black tri-fold display board. I carefully traced and cut out the title "Footloose Photos" with my old-school stencil set, and put a label under each picture describing the animal that was attached to the other end of each tootsie.
This was no ordinary poster.
This 4-H project was a masterpiece of phalangical photographic perfection. No one had ever seen anything like it. I easily won my local photography competition, and not only did I get the top cash prize and a ribbon, I even got to display it in the middle of University Mall in Tuscaloosa (OMSqueeee!)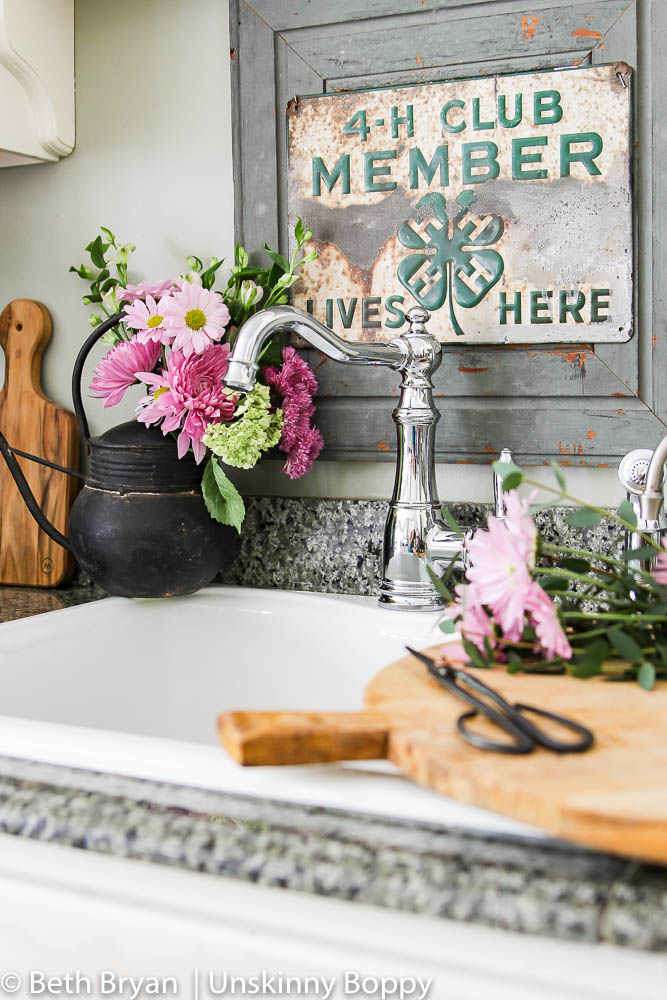 After winning at the local level I was headed to 4-H Regional Competition in Livingston. I was so excited to share my prized poster and I wanted it to look perfect when I presented. I carefully quadruple-bagged the entire display board in giant black trash bags to protect it from any wayward water droplets or accidental Taco Casa grease stains it might befall during the car ride there.
When judging time came, I proudly stood beside my Photography display in my green and white outfit, braces gleaming in the fluorescent light.  It was the moment I had been waiting for, and a 1st place blue ribbon landed on my Footloose Photos!  I nailed it. I just knew that I was headed to the State level with my poster.  It was one of the greatest achievements of my 11 year old life.
When the judging ended, I carefully repackaged my project under the four layers of black trash bags, and set out with my mom to find my sister in the crowd.
Pretty soon my double-bagged, tri-fold exhibit became too cumbersome to navigate down the crowded hallway, so I stashed it away behind a big garbage can for safekeeping. I was just going to be right down the hall for a few minutes, but I didn't want my prized panorama to get trampled in the meantime.  Finally we found my sister after her presentation and worked our way back to pick up my project before we left for the day.
But when we arrived at the garbage can that was supposed to be standing guard, my project was gone.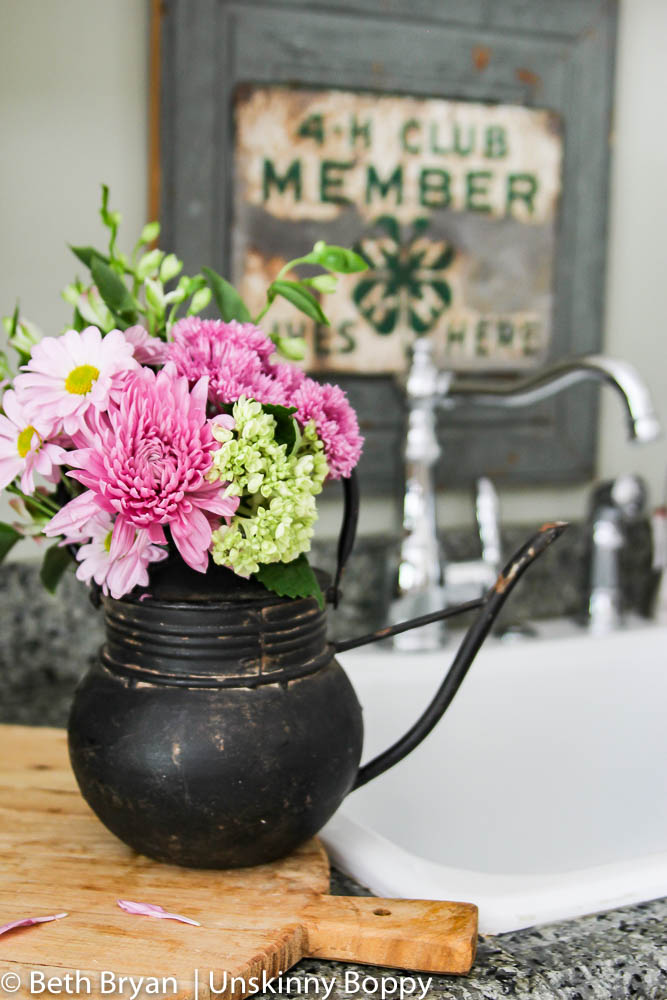 Yep, you guessed it.
While I was just up the hall, some well-meaning janitor came along and mistook my masterpiece for a piece of trash.  In an effort to protect it from getting damaged, my black trash bags back-fired spectacularly and Footloose Photos never saw the light of day again.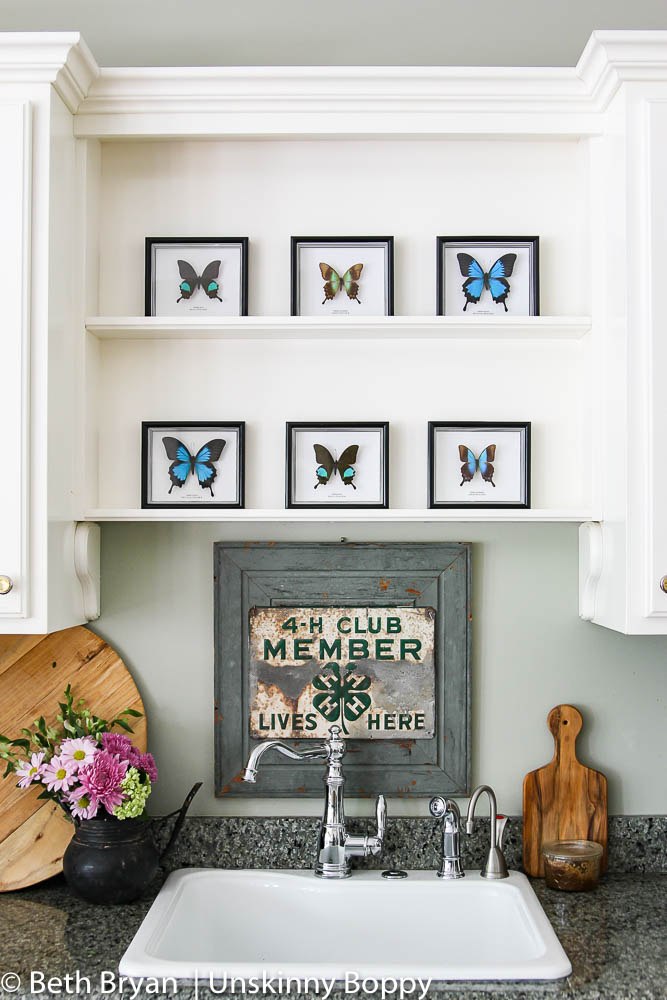 So the moral of this story that Baby Beth Vila learned the hard way is this:
Don't hide your talents.  
Hide it behind a garbage can? NO.
I'm gonna let it shine.
Let those talents shine, y'all. Be shinier than my shiny new kitchen faucet.
Even if you have to get a few water spots and Taco Casa grease stains along the way.