A few years back I found this set of vintage baby crib springs at a local junk shop. It was chipped and rusty and moldy on one corner, but I loved the harlequin shape of the springs.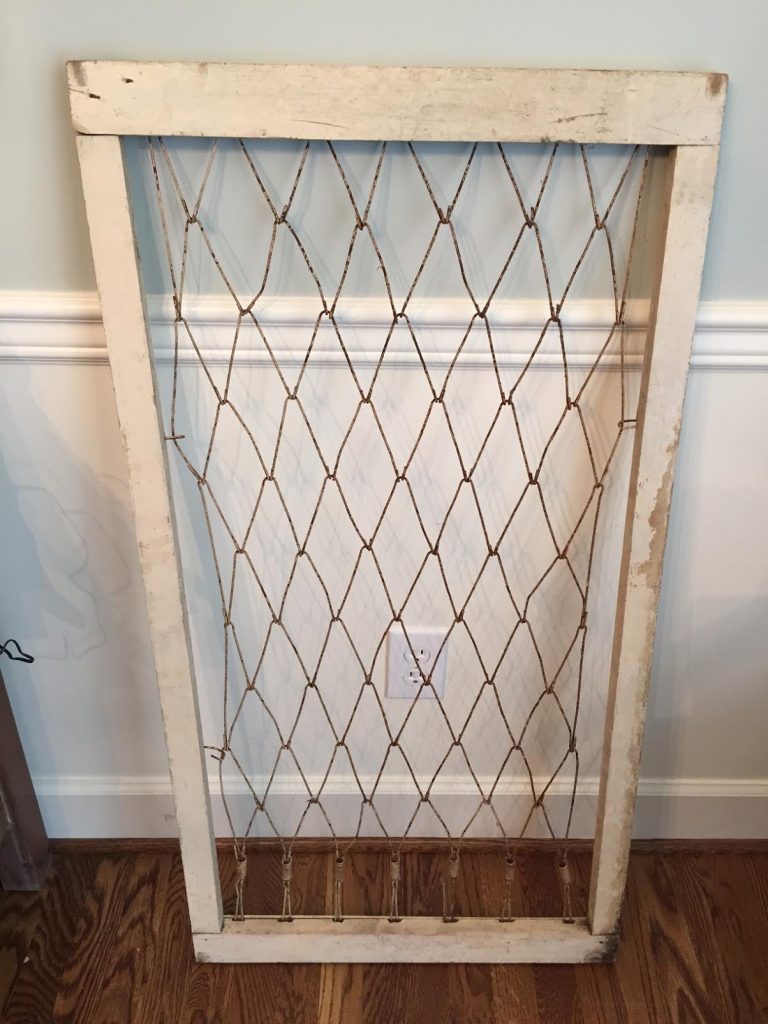 At the same time I also saw an old weathered mantelpiece that called my name in a major way.
I had NO idea how I would use either item, but I knew that I loved them both and would eventually find a way to work them into my house. My husband gave me some major side-eye over these two purchases, but he kindly delivered them to our garage without complaint.
And finally, after many moons, I figured out exactly where those two items were meant to be.
Right here in my new dining room….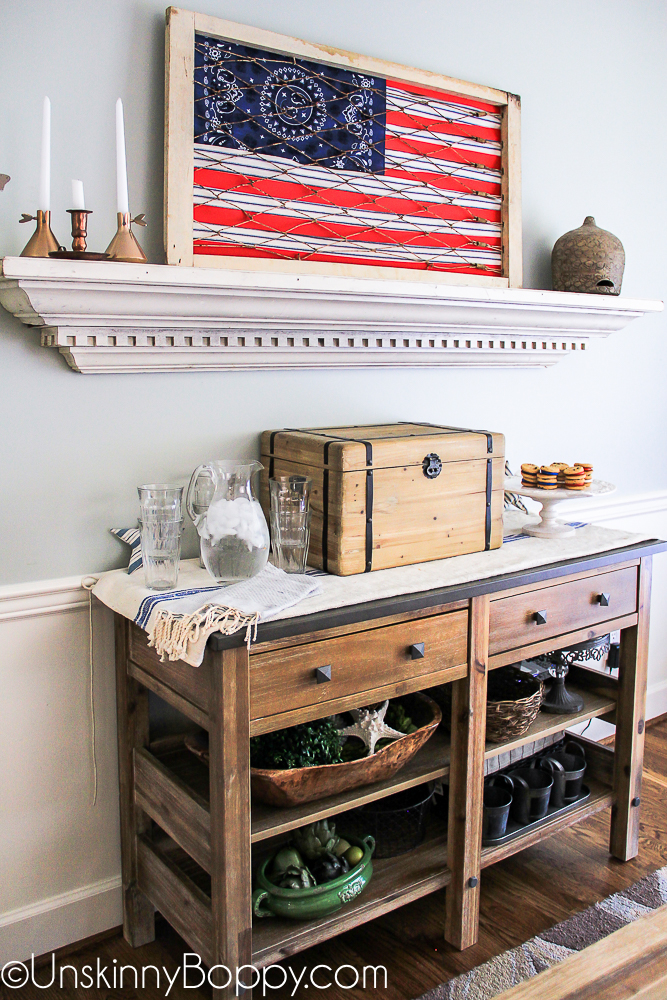 Yep, that vintage "flag" up there? I made that out of nothing but ribbon and a handkerchief. And about forty-leven push-pins.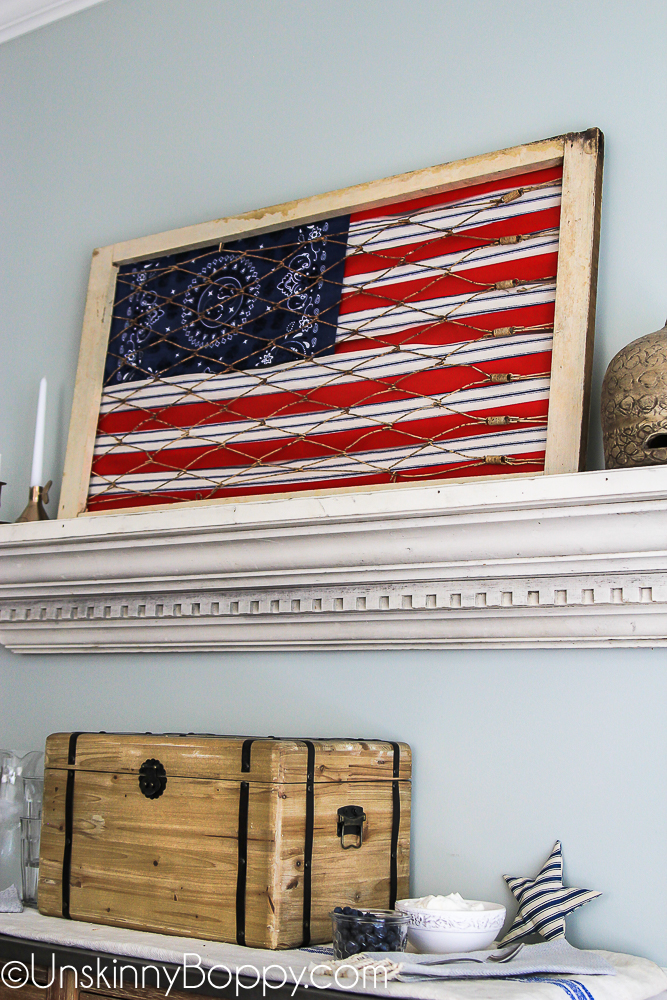 SUPPLIES FOR THIS PROJECT:
(These are my affiliate links. I will earn a small commission if you buy products through these links. It helps keep this blog alive. Thanks! )

2″ Red Grosgrain Ribbon (I got a 10 yard spool and had plenty left)
Dark blue handkerchief
Thumb tacks
Vintage crib springs (found at local junk or thrift stores)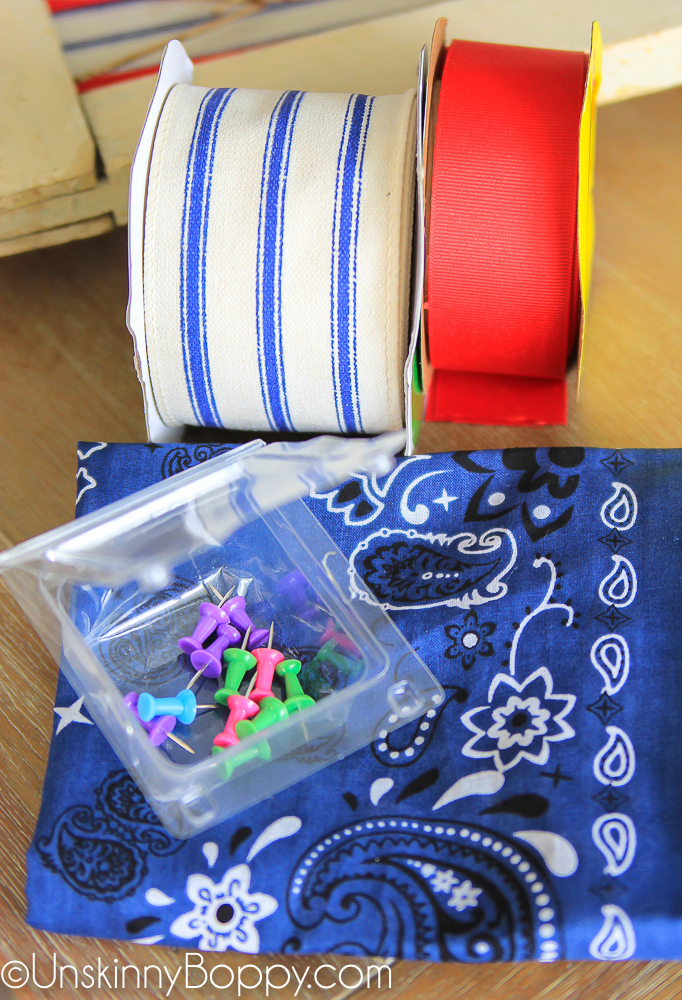 Directions:
Roll out the ribbon and cut in lengths to cover the crib horizontally.
Use thumbtacks to attach the ribbons to the sides of the crib. Start with a red stripe at the bottom and alternate the ribbons until you cover the entire set of springs with 7 red and 6 "white" stripes.
Then attach the blue handkerchief in the upper left corner (when front-facing) so it resembles our blue stars on the flag. Iron the handkerchief so it has nice sharp creases to fold around the edge of the ribbons. Use a straight pin to secure any loose edges.
Pat yourself on the back and display your new vintage flag artwork!

Seriously, this was the easiest project ever.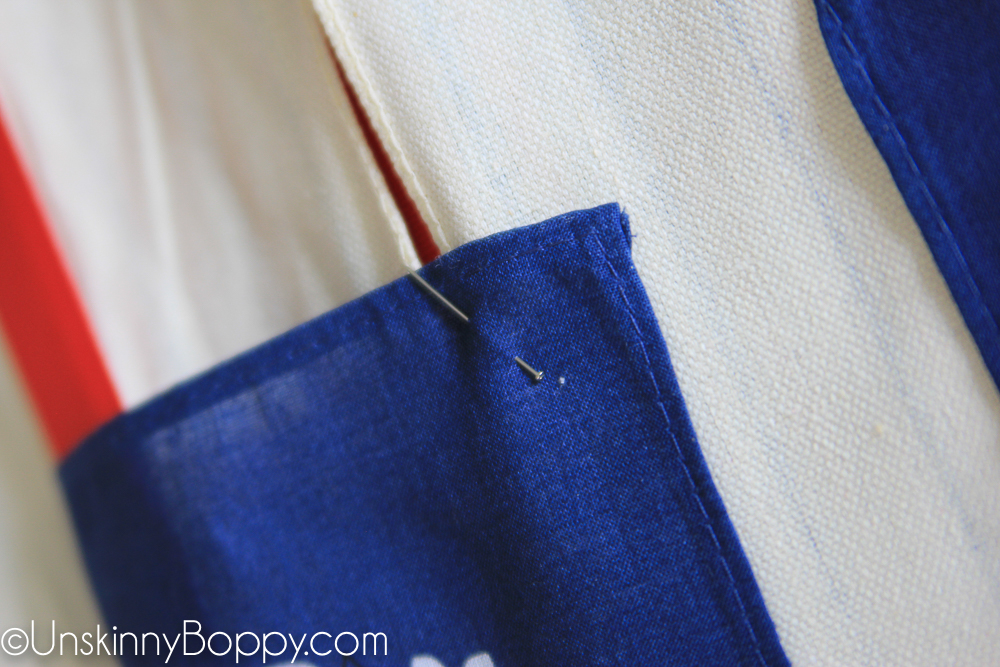 I am SO happy with the way this quick little patriotic project turned out. I might leave it up way past the Fourth of July!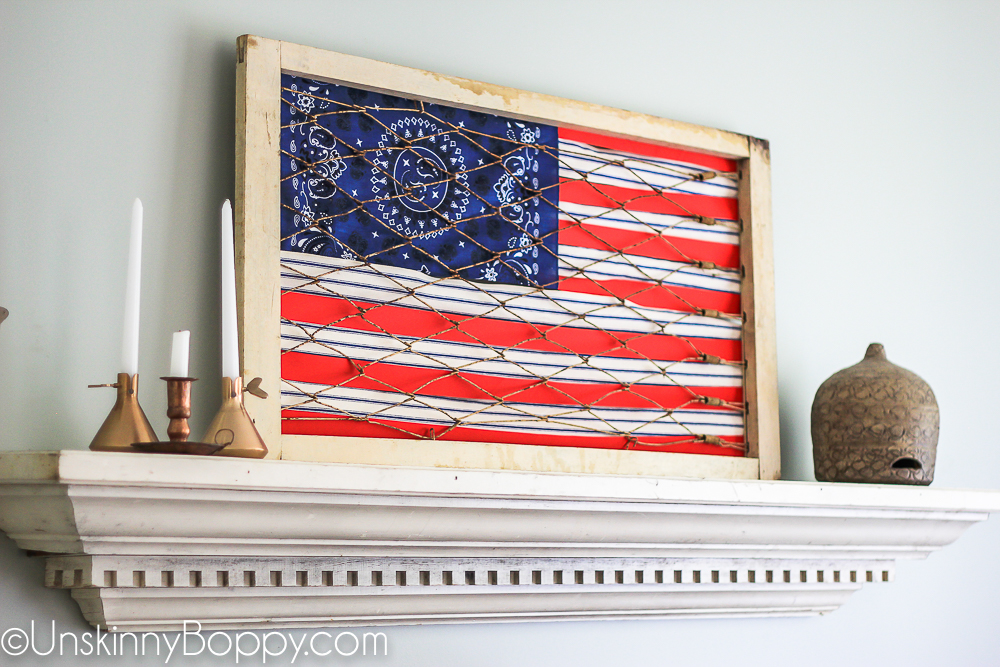 I'm so glad I bought these two pieces at the antique store so long ago. It took me a while to figure it out, but once I found the perfect spot for these pretty pieces to live, I could not be happier with how they look.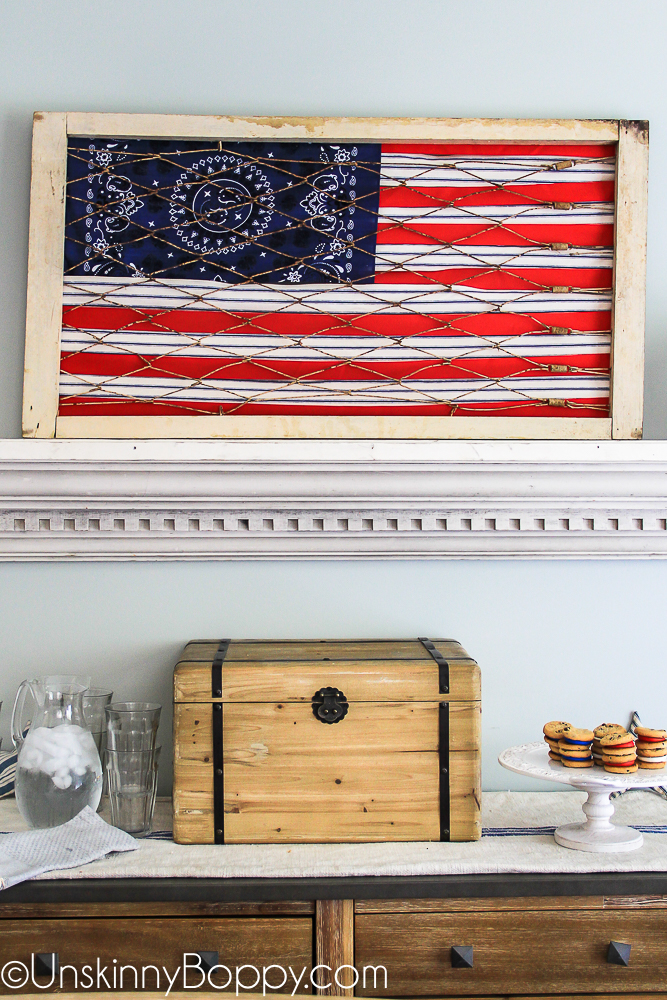 Don't be scared to take a risk and buy that junky stuff you love. Eventually you'll find a home for it!
From one Miss Independence to another, I wish you all a happy 4th of July!!
Looking for more patriotic decorating ideas? CLICK HERE to get your red, white and blue on: