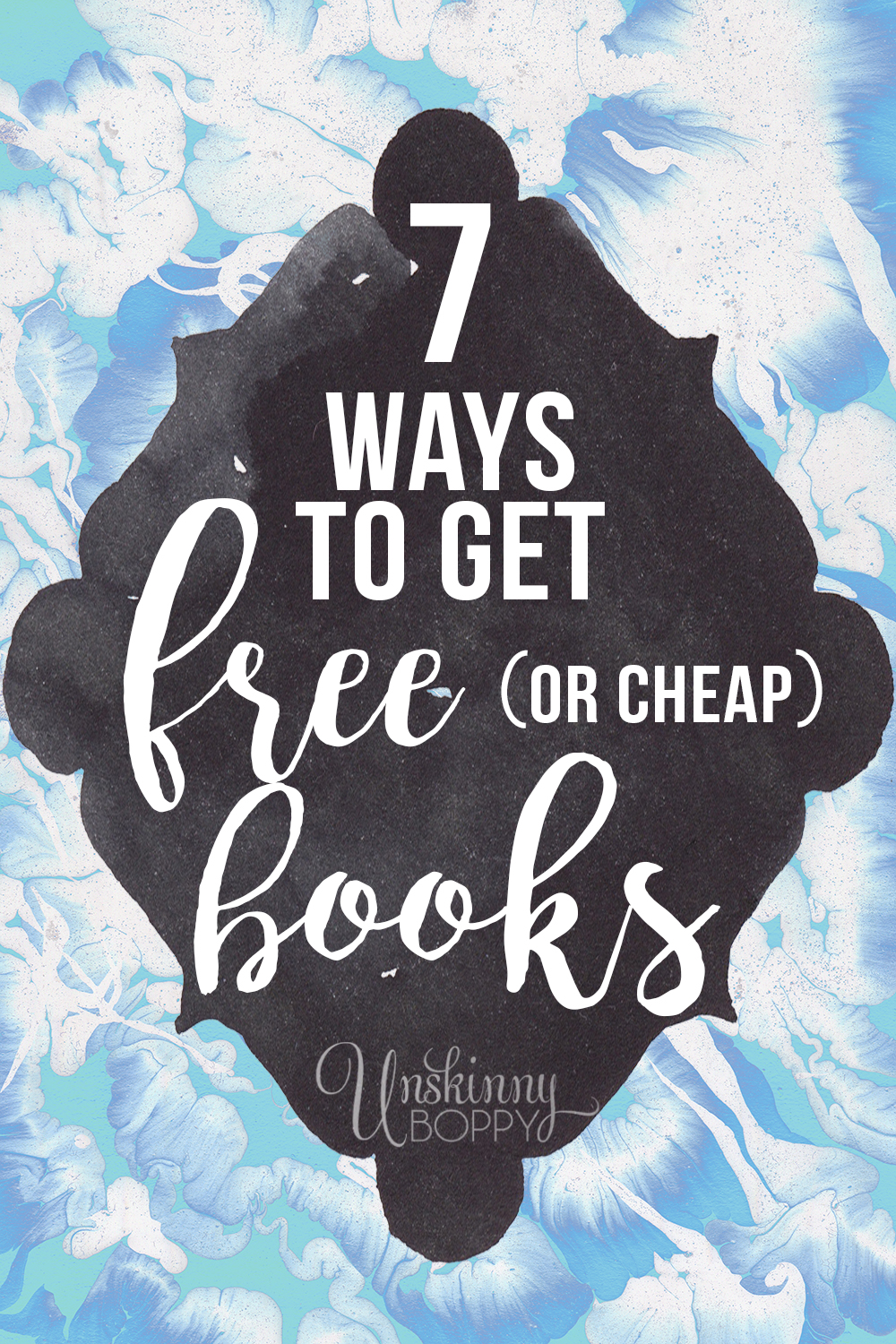 This post contains affiliate links which help pay my mortgage and put food on my table. If you click them and purchase through my links I will earn a small commission. Thanks for clicking! 🙂
---
Summertime is here, which means I get to enjoy quiet, lazy afternoons in the hammock, swaying in the breeze with my nose buried in a paperback.
Ahahahahahaha Just kidding!
Summertime around here means that the kids are enjoying a rousing game of "Smack your brother upside the head with your shoe" in the backseat while I am driving them all over creation to different summer camps.
So far this year we have had a music camp, an art camp, a church camp and a super cool camp that has everything you'd expect from the quintessential summer camp except the overnighters and bug juice. This one is our favorite, so we are sticking with it until summer ends. We have finally settled into a little routine, but it still involves a lot of driving.
To make all that drive time go faster, we listen to a lot of audiobooks and podcasts, because there's only so many times I can hear Ed Sheeran tell me he's in love with my body. I can hook my phone up to my car's speakers through the USB port and listen to anything, including Bob Ross Youtube videos to lower my blood pressure while sitting in holiday traffic on the interstate. Bob Ross is not recommended for late-night driving, however. He'll knock ya right out with that ASMR-y voice of his.
Anywhoooo… back to the books.
Here are seven sites to slay that summer reading list with free (or cheap) books!
On the first day of every month, Kindle sends an email with an option to download one of six books for FREE for Prime members and $1.99 for everyone else. The books are from a variety of genres, and so far I have not been disappointed by any that I have gotten. I love that I can get them for free just for being a Prime member.
Try Amazon Prime 30-Day Free Trial
If you have a library card, you can have access to a TON of audiobooks and e-books on your computer, all completely FREE. Like, no money required. Zip, zero, none. You will have to check them out just like a normal library book and return them when you're done, but still. Freeeeeeeeeee. I am not 100% sure if every library in America offers this service, but hopefully yours does.
Click here to visit Overdrive.com
Overdrive.com has a mobile app called Libby that lets you download and listen to audiobooks and e-books on your phone. This is perfect when you are on-the-go. You can check out up to four books at a time so there's never any reason to be bored.
Click here to download the Libby app from iTunes.
or Download Libby for iPad
While we're on the subject of library cards….
Go To The Library:
This one might seem obvious but I sometimes forget that I can read a book for free if I just go check it out of the library. Duh, right? So this is a reminder to you. Use that free library card! There are acres and acres of free chapters awaiting you at your local library. If you don't have a library card, you better be headed out to get one the minute you finish reading this blog post. They are essential for reading addicts who are also cheapskates like me.
Keep in mind- your library has way more than books. They offer DVDs, video games and audiobooks on cd that you can checkout to keep the kids busy all summer long.
I have been a member of PBS for over a decade and have swapped so many paperbacks with strangers around the country that I've lost count. The premise is this- you mail your used paperbacks to someone when they request them from you, and you earn credits that can be applied to order other books from someone else. You can also purchase credits for books if you run out, and the credits are cheap. They have a wish list feature where you can get notified if a particular book you've been wanting comes available.
Paperback swap is a great way to cycle through your cheap paperbacks and get some great reads in return, all for the price of shipping. I just received the Life Changing Magic of Tidying Up by Marie Kondo for free. I'll let you know if my life is changed magically once I finish reading this bestselling book. So far I have just come to the conclusion that Marie Kondo probably has a lil bit of a mental illness.
Click here to visit Paperbackswap.com
BookMooch is the exact same concept as Paperback Swap- You give old books away and get the ones you want through the mail, all for the price of postage. The difference is you can ship/receive books from around the world, not just the USA.
It's kinda like a worldwide Swap Meet for bibliophiles.
If you love the feel of a hardcover book in your hands but hate the price tag at the bookstore, this is a great option for you. With BOTM club you get to choose one of five popular hardcover book selections each month to be delivered to your door. These are legit brand-spanking-new-spine-cracks-when-you-open-them hardback books for $10 a month. Not bad.
You can sign up for a 3-month membership for $10 per month, and for the month of July you can get a free BOTM totebag with coupon code: TOTALLY
Audible is not free, but you can get a free trial and see if you like it. This would be enough to get you through a summer road trip before you commit to buying. We LOVE Audible, though, so I pay for the monthly subscription. It costs me $14.95 a month for the Gold membership. For that price I receive 1 free book credit each month and save 30% on all audiobooks purchased without credits. I also get a free audio subscription to The New York Times or The Wall Street Journal, which I have never used. Audible is my favorite app for listening to audiobooks, with Libby running a close second.
Click here to download Audible for iPhone or Audible for iPad
During the school year we completed the entire Harry Potter series on Audible during our afternoon commute, so now we have to scrounge up new kid-friendly titles. Next up in the queue is The Chronicles of Narnia and From the Mixed-Up Files of Mrs. Basil E. Frankenweiler. I am also considering The Hobbit but I need to find one that is not a dramatized audiobook. I despise the "dramatization" type books with background noises and music and actors reading individual roles from the book. Just give me someone straight-up reading a book to me and I'm good. All that other noise is way too distracting.
So! That's it. How do you get free (or cheap) books these days? I also listen to a whole bunch of free podcasts, but I'll save those for another post.
Happy Summer Reading, y'all!
Want to browse all the free Children's books that Amazon Prime offers? There are lots more. Here ya go!
BROWSE ALL FREE CHILDREN'S BOOKS HERE
If you like this post, don't miss 5 Free Books for Older Children: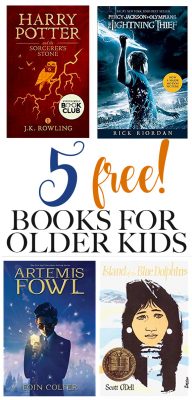 Love reading? I invite you to come tour our attic book nook!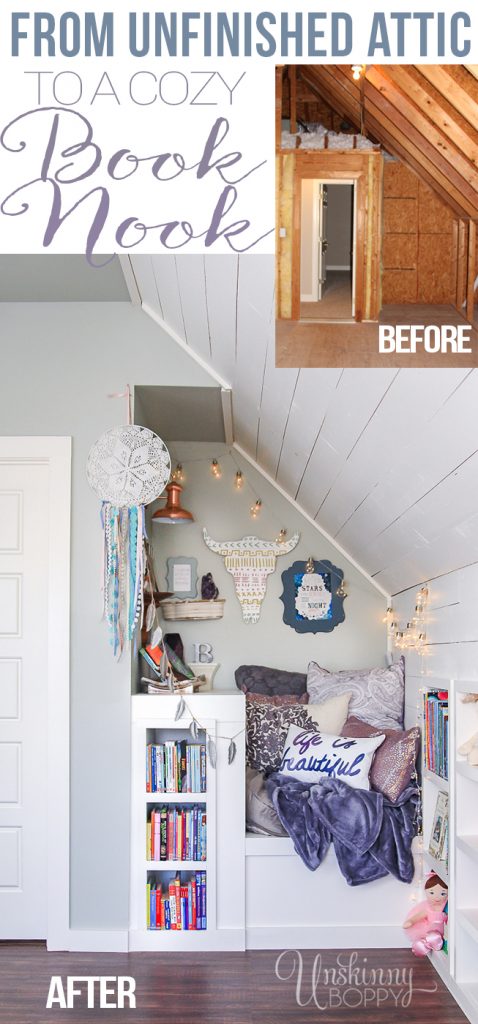 This post contains affiliate links.