Welcome to the 2017 "Better Late Than Never" Christmas home tour! Today I'm joining some home bloggers for a fun blog hop of our holiday homes.  If you're joining me from A Blue Nest, let me say "Welcome!" Glad to have ya!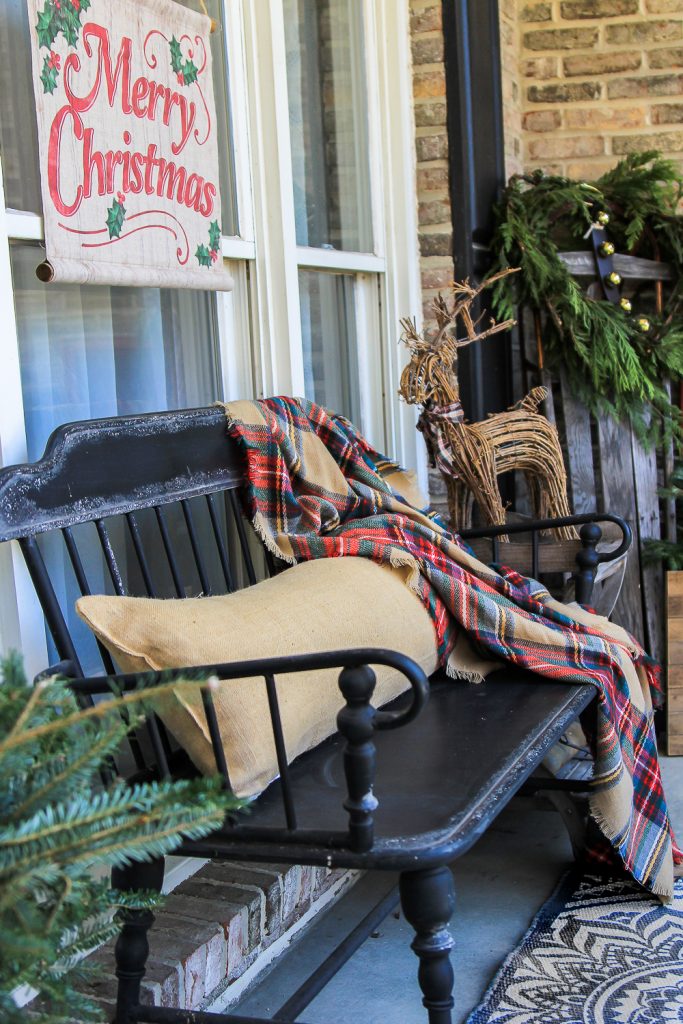 I told myself I wasn't going to get swept up in the holiday home tours of my blog niche this year. I didn't sign up for any last year and I wasn't planning on it this year, either.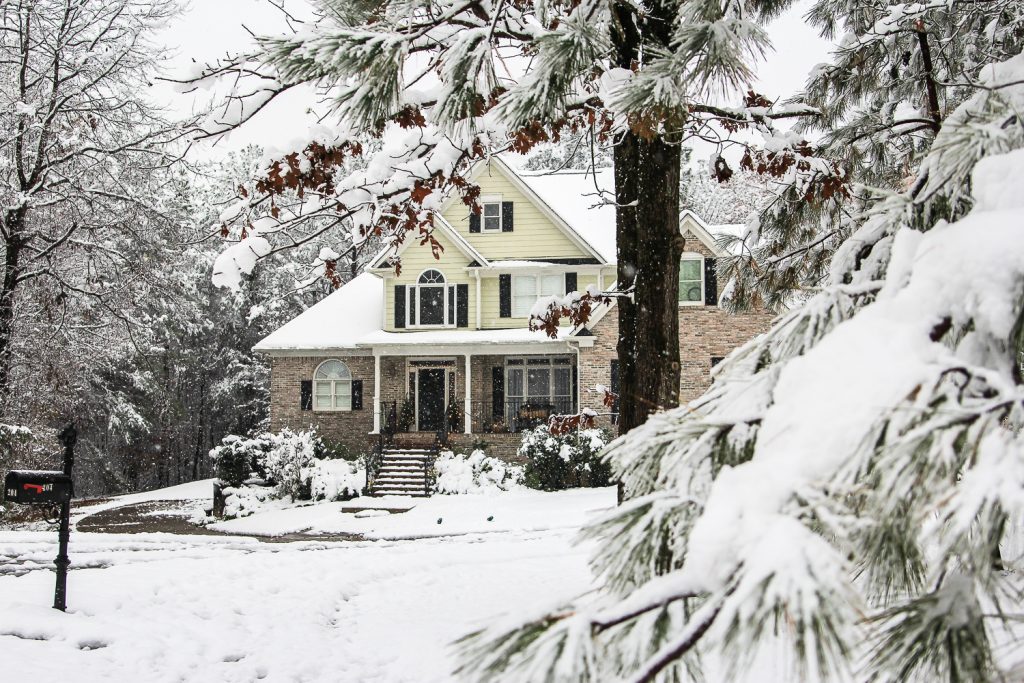 But last year I had a toddler who couldn't understand the word "No!" yet and I didn't feel like sweeping up broken Christmas ornaments after Princess Grabbyhands got a-hold of them.
And honestly?  It felt great to take a break from the hustle and bustle of blogger home tours, because they are SUPER stressful when you're trying to get it all put together the week after Thanksgiving.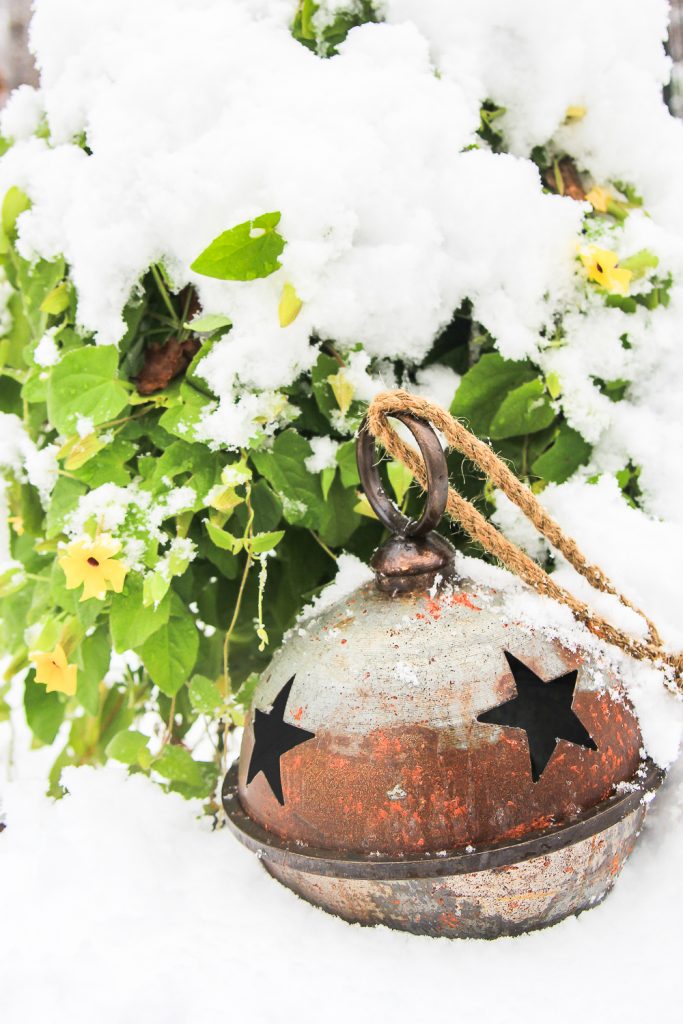 But then it snowed like half a foot at my house last week and I realized this would be the first time I've ever had a holiday home tour with ACTUAL SNOW in the pictures and I just couldn't resist joining in the fun. Usually it's 75 degrees and I'm sweating like a moose when I'm decorating for Christmas.  But not this year!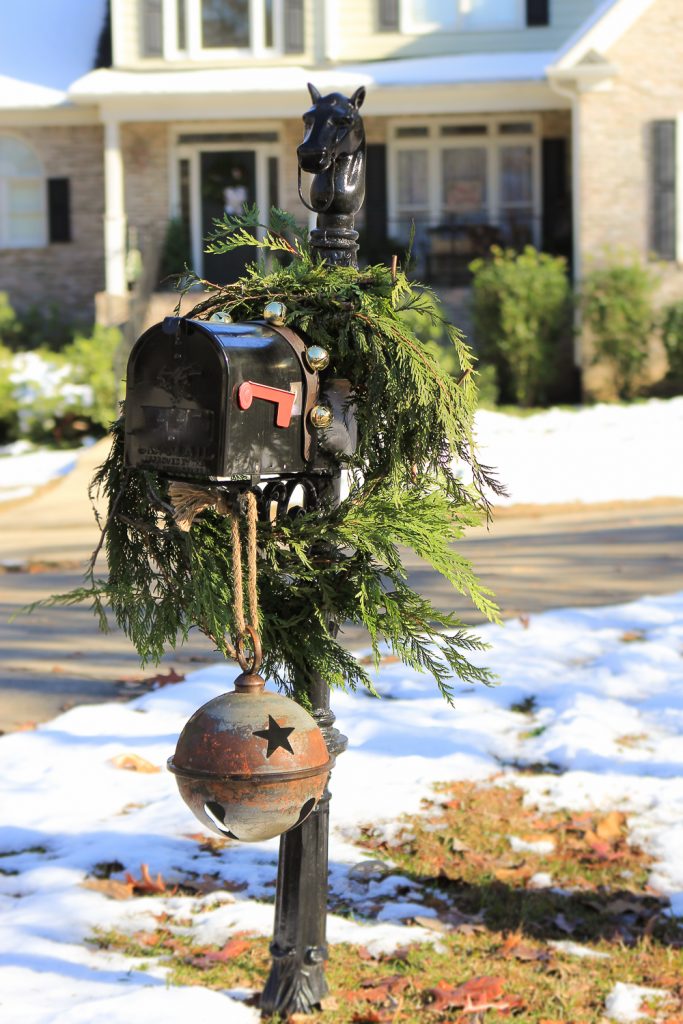 This year, Caroline understands "No" even if she doesn't always listen.  And then my nine year old son told me he felt like it wasn't Christmas without my over-the-top decorations.
So.
Here we are. Mom guilt won and I'm touring it up with y'all today.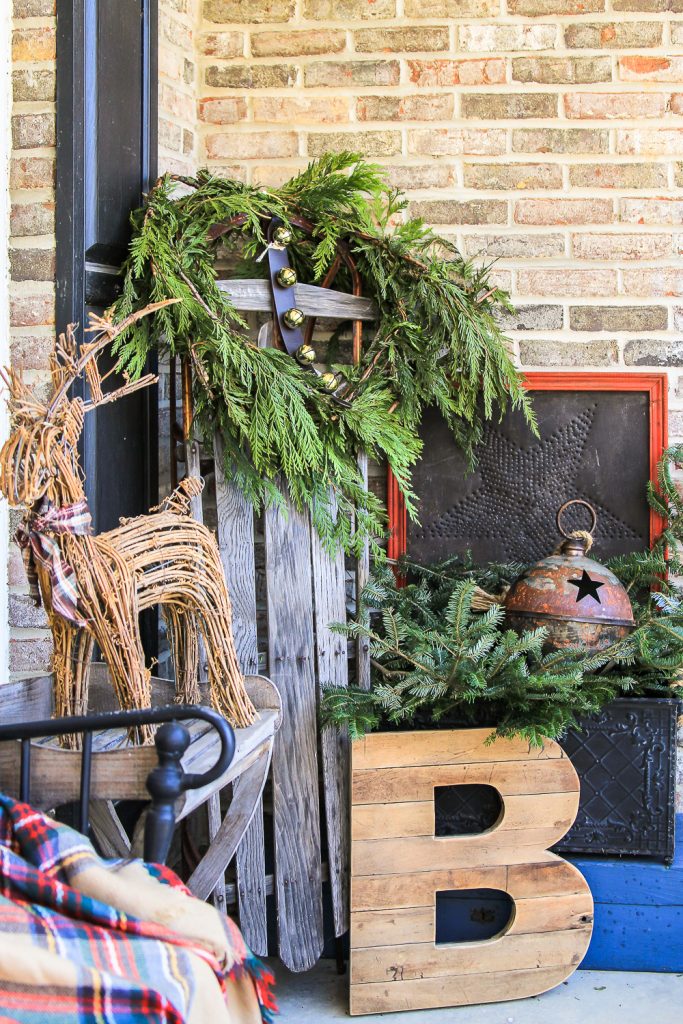 As per usual with my home tours I'm gonna be quiet and just let you check out the pics.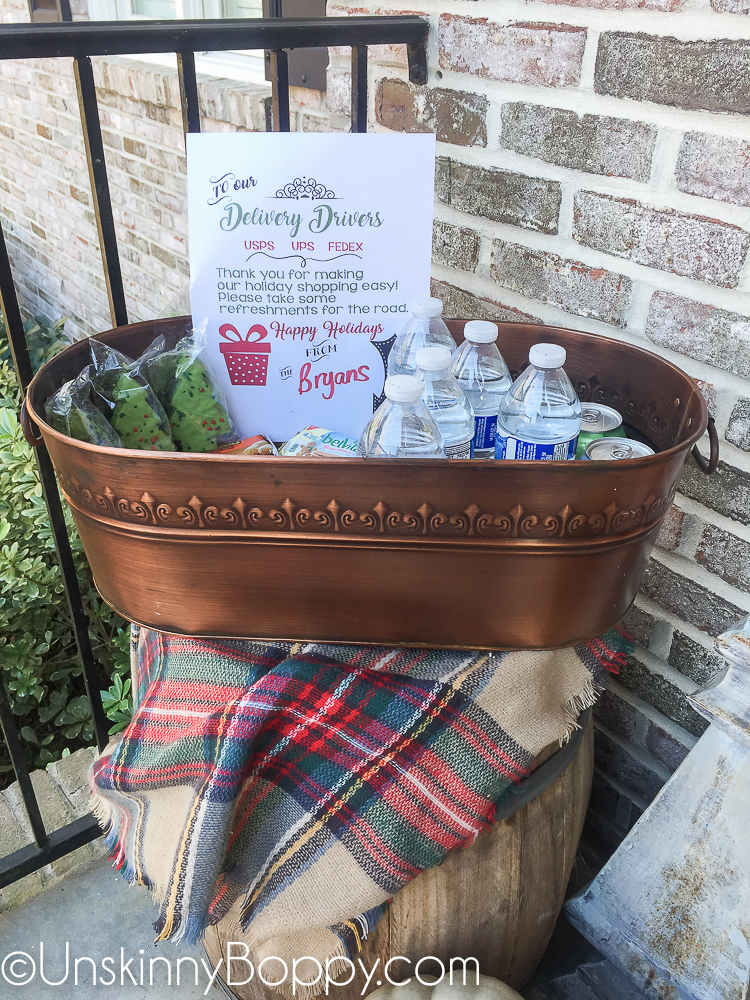 But first let me remind you to print your own delivery driver "Thank You basket" note here.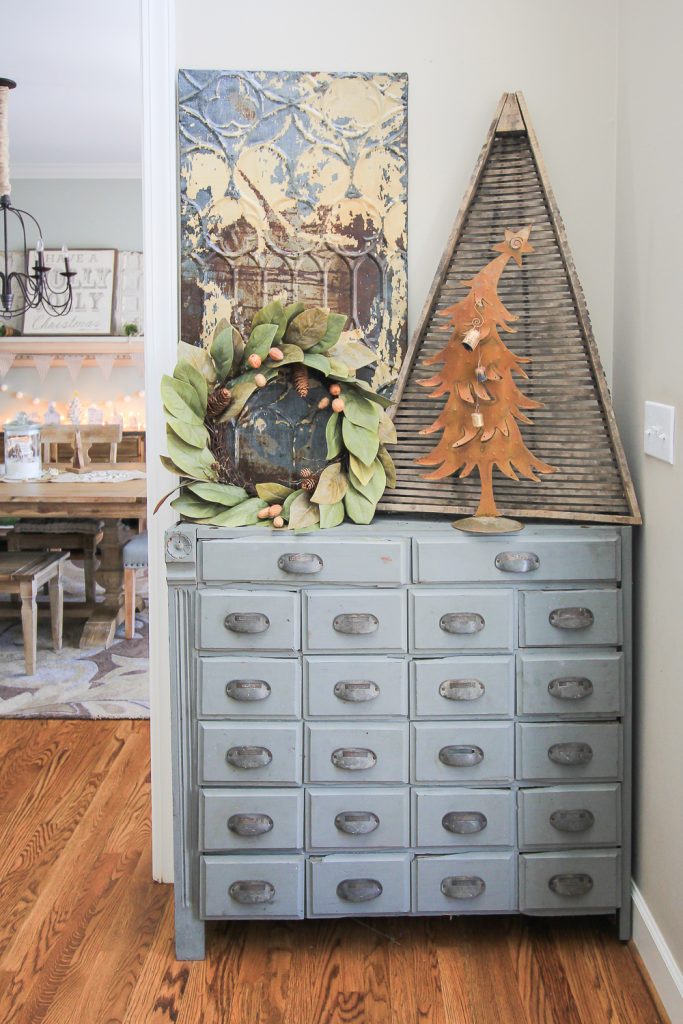 OK, come on inside!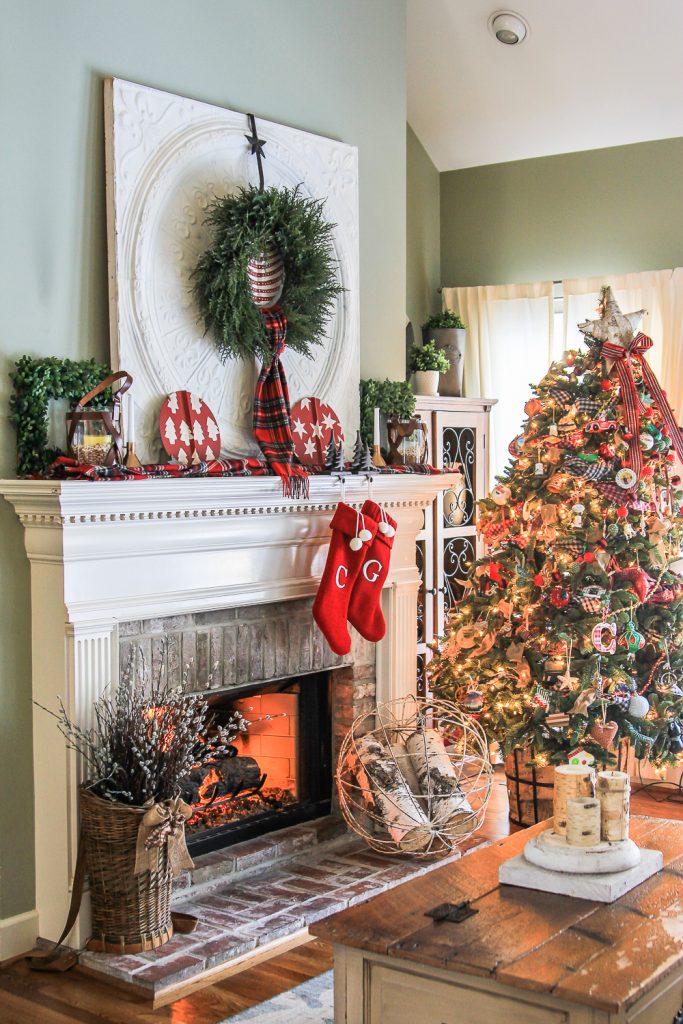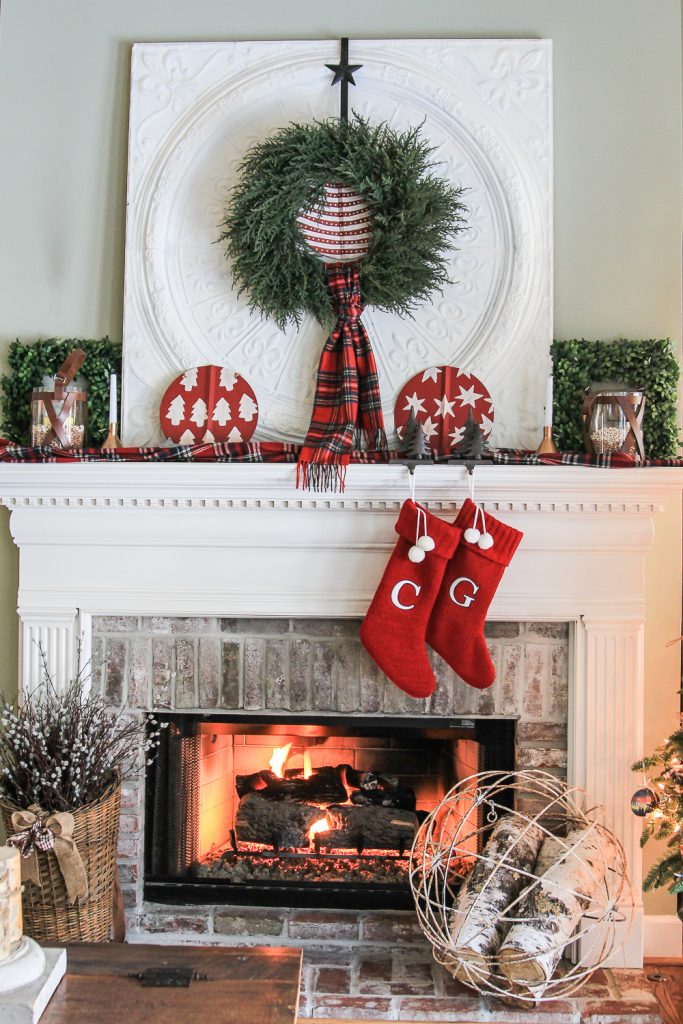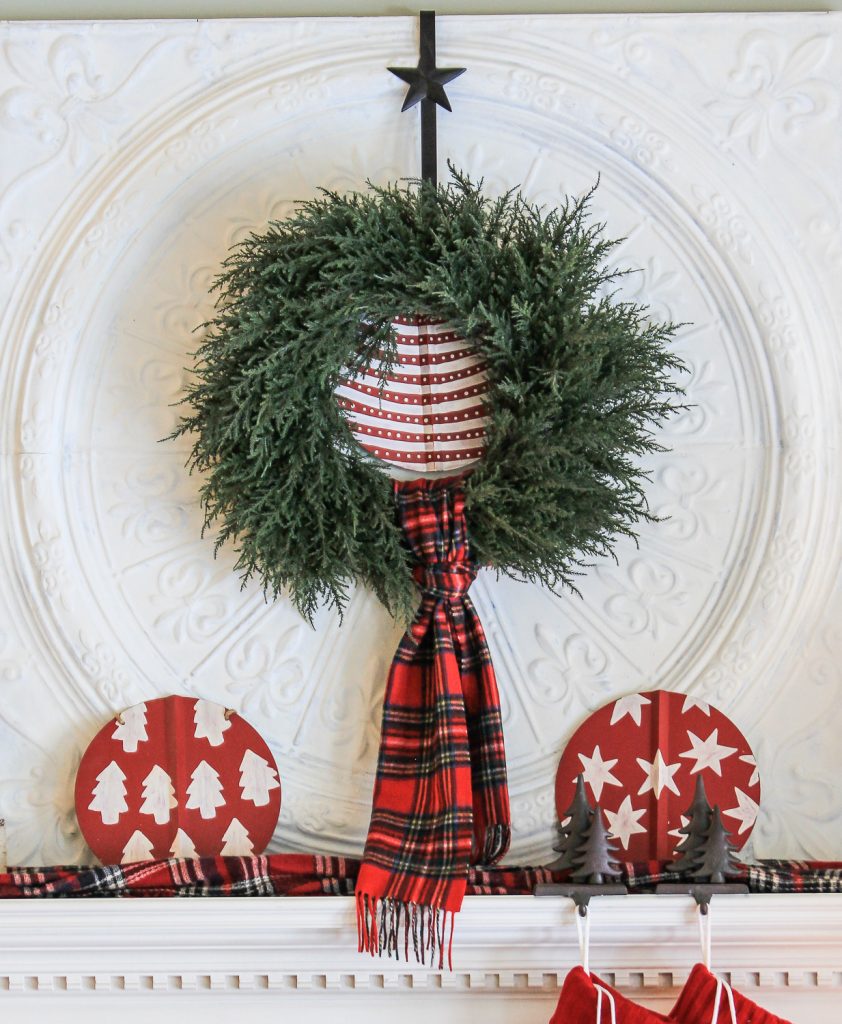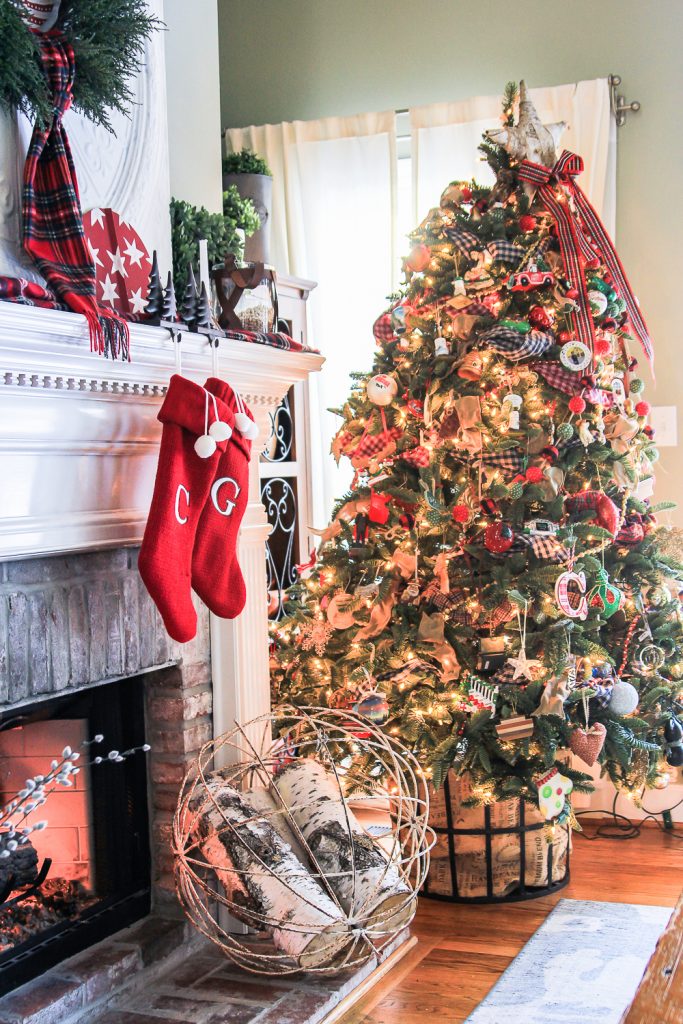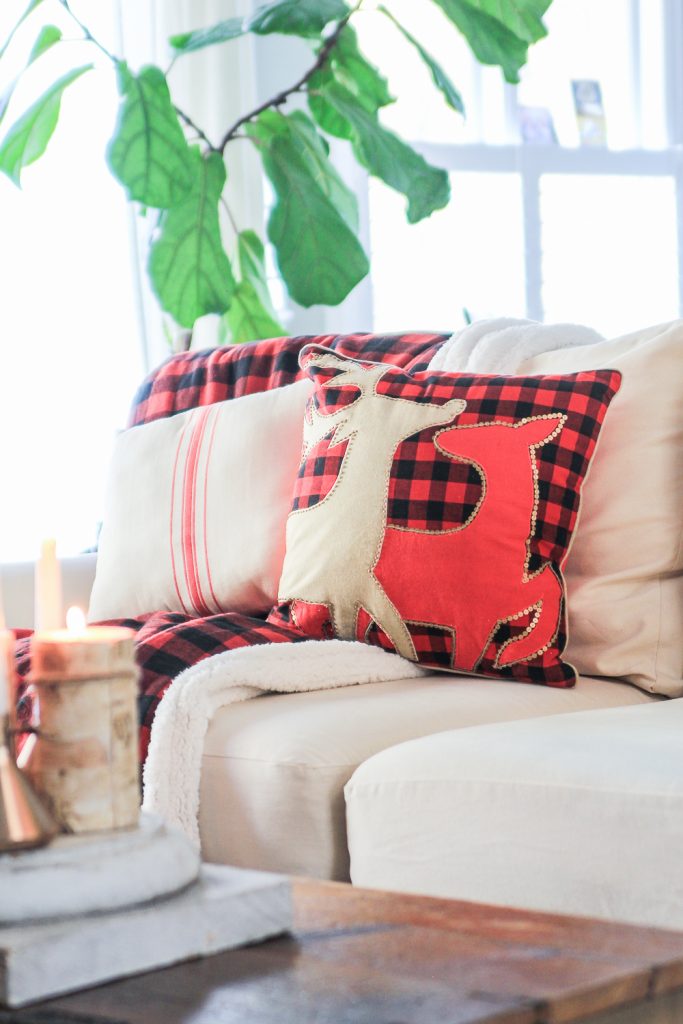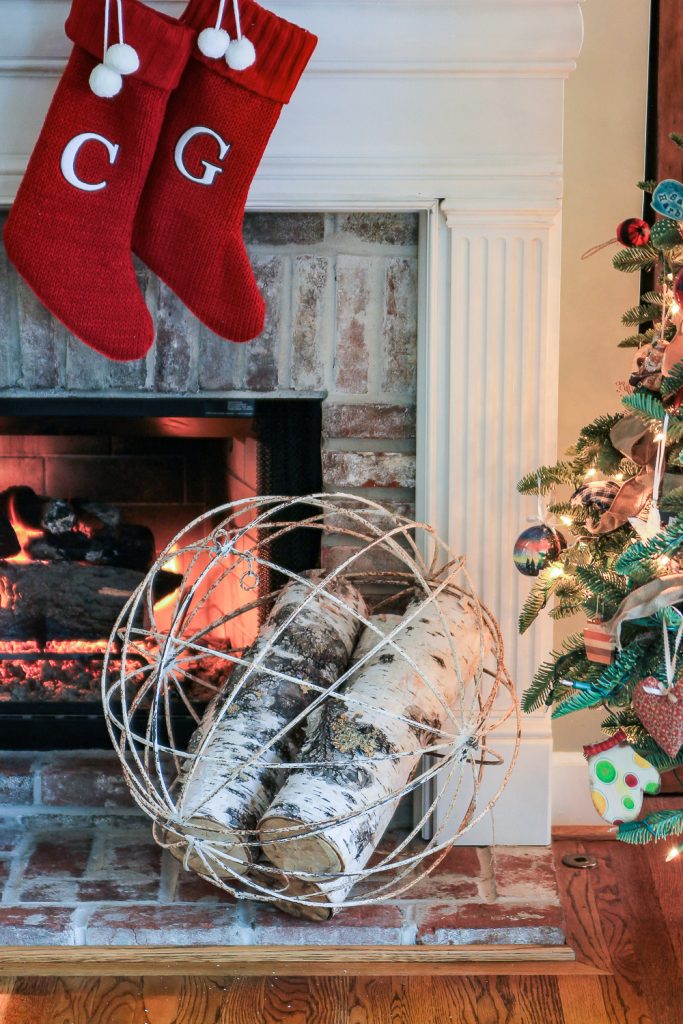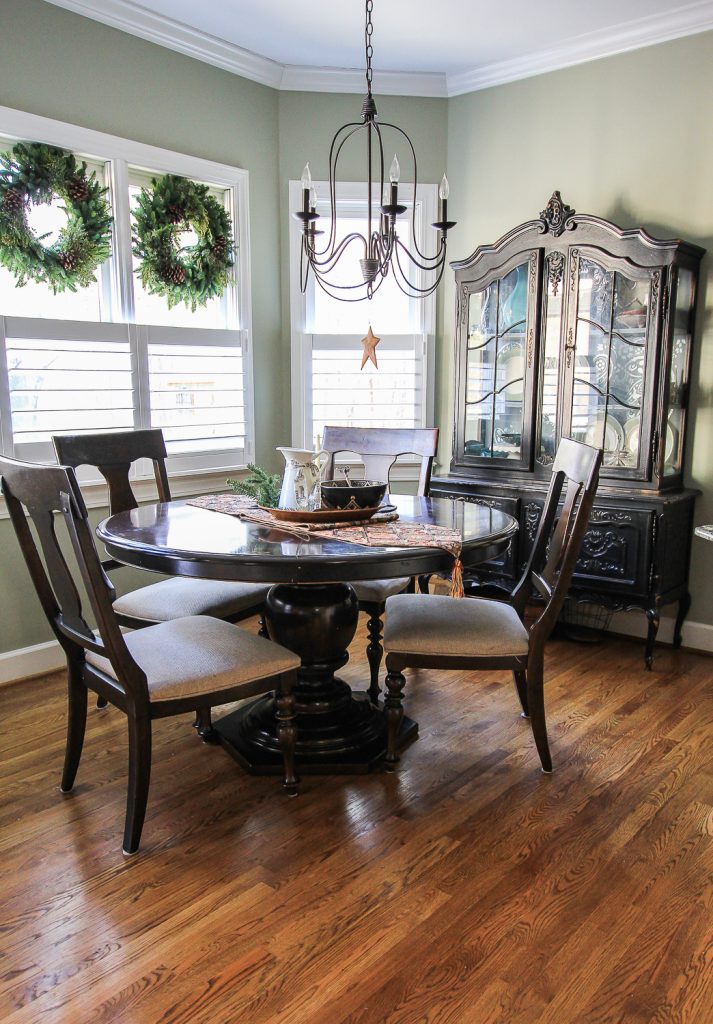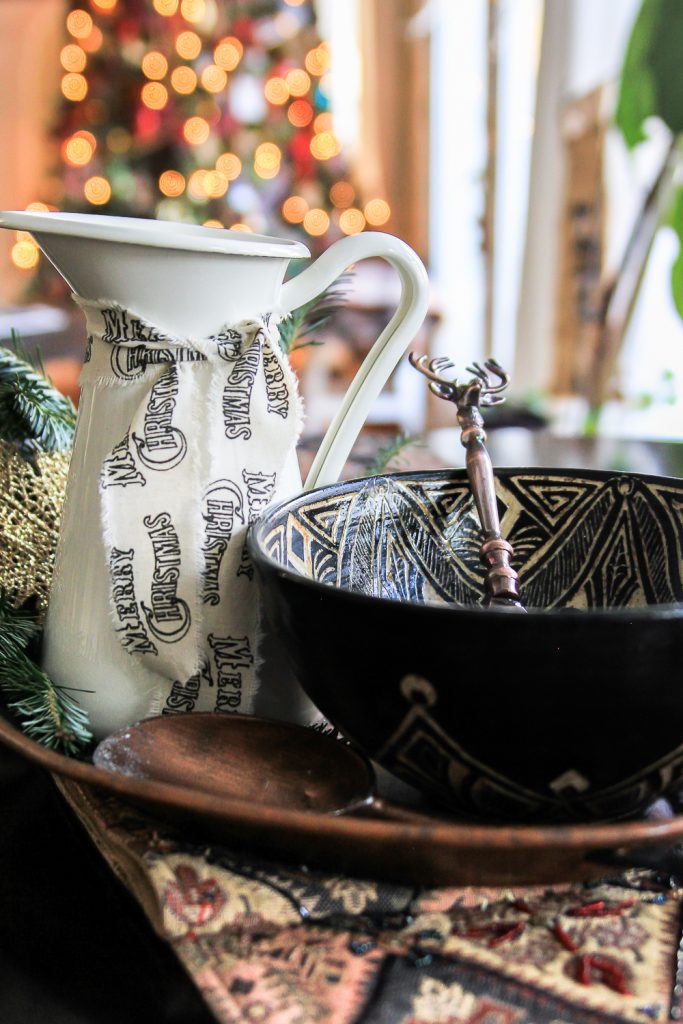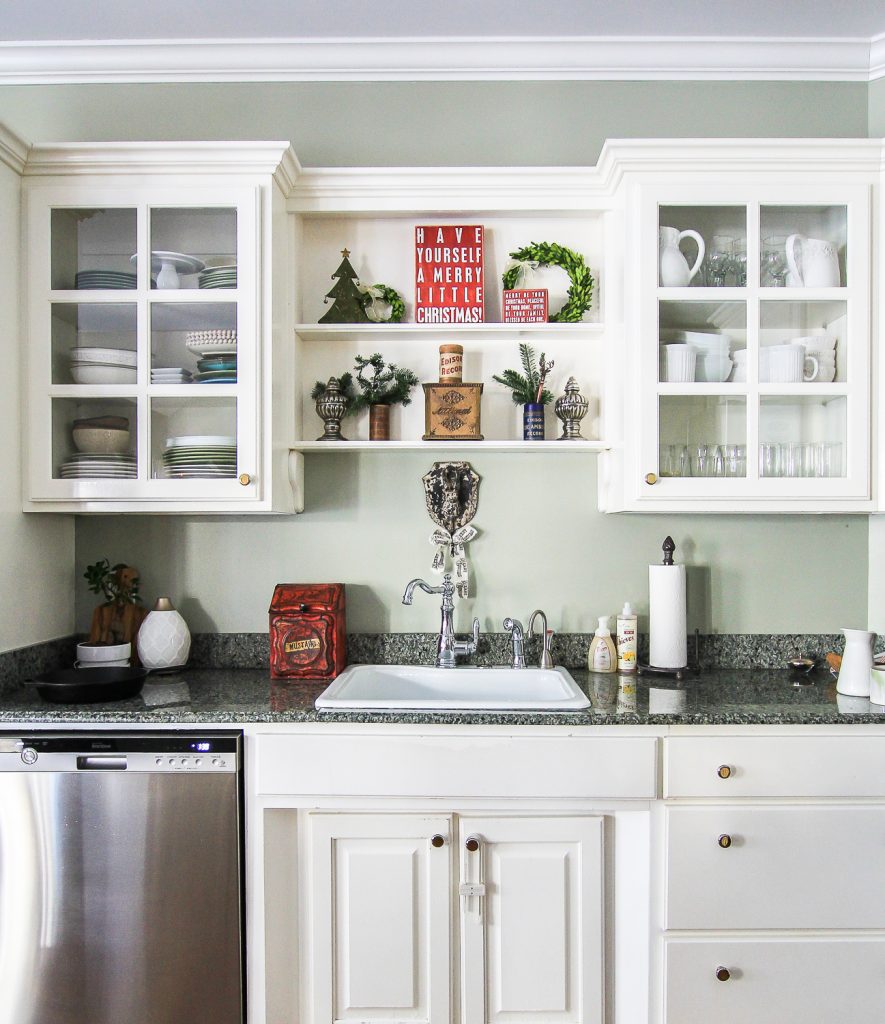 Oh! Let me chime in real quick to show off this stuff.  Those Edison Records are cylindrical phonograph records from the early 1900s that I found at Tannehill Trade Days.  I fell in love with how they looked so I decided to use them in my decor this year.  I'd never even heard of or seen an Edison record until I found these. I <3 them.
The National box was a gift from my husband.  He gets me 100%.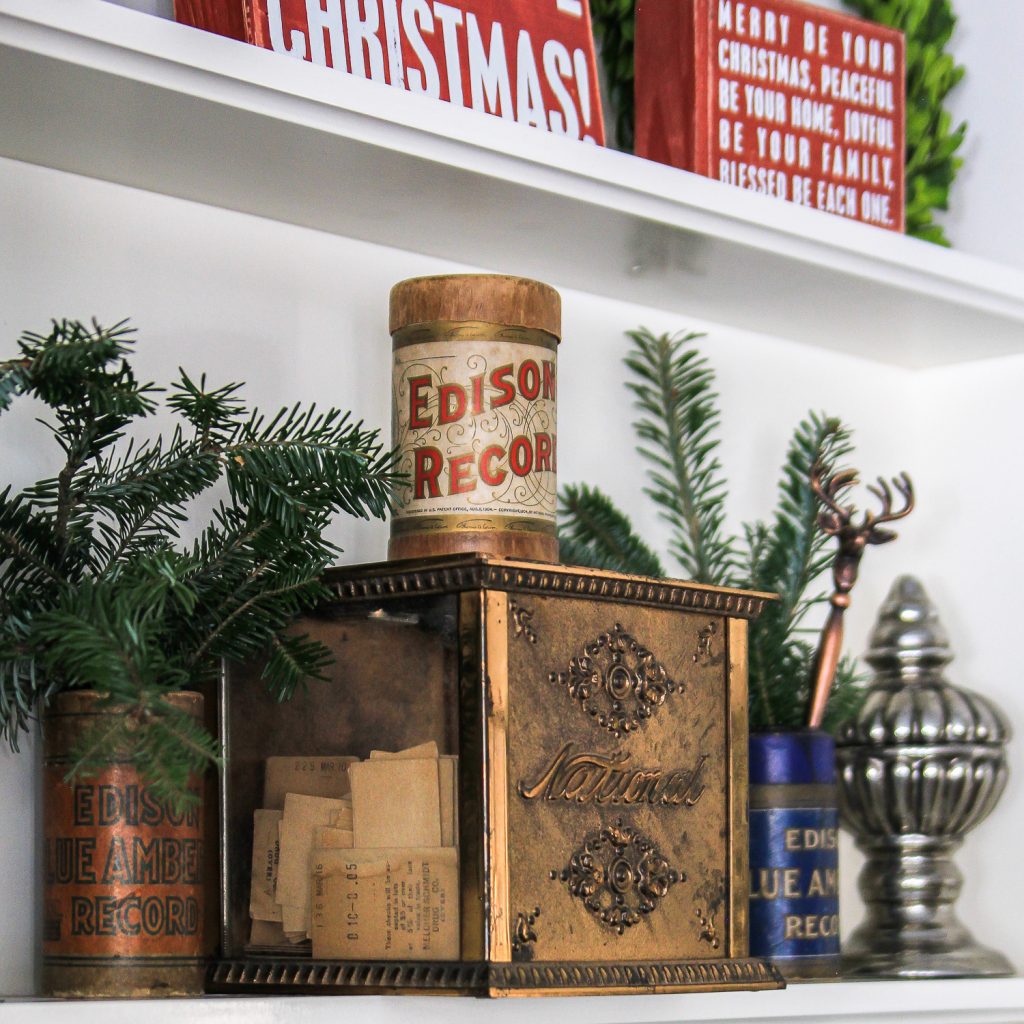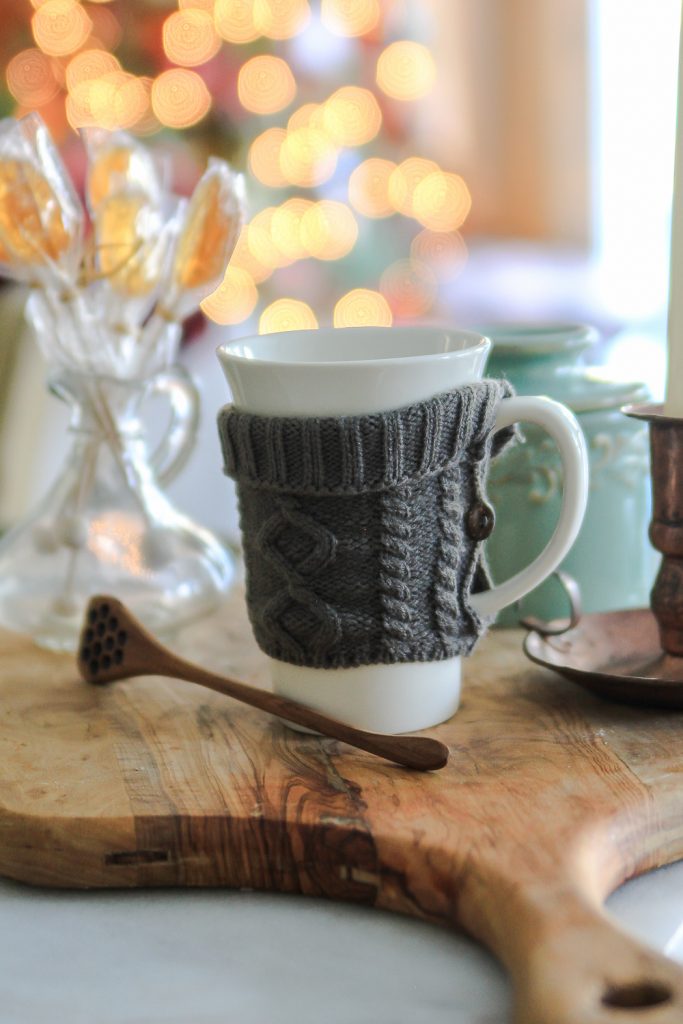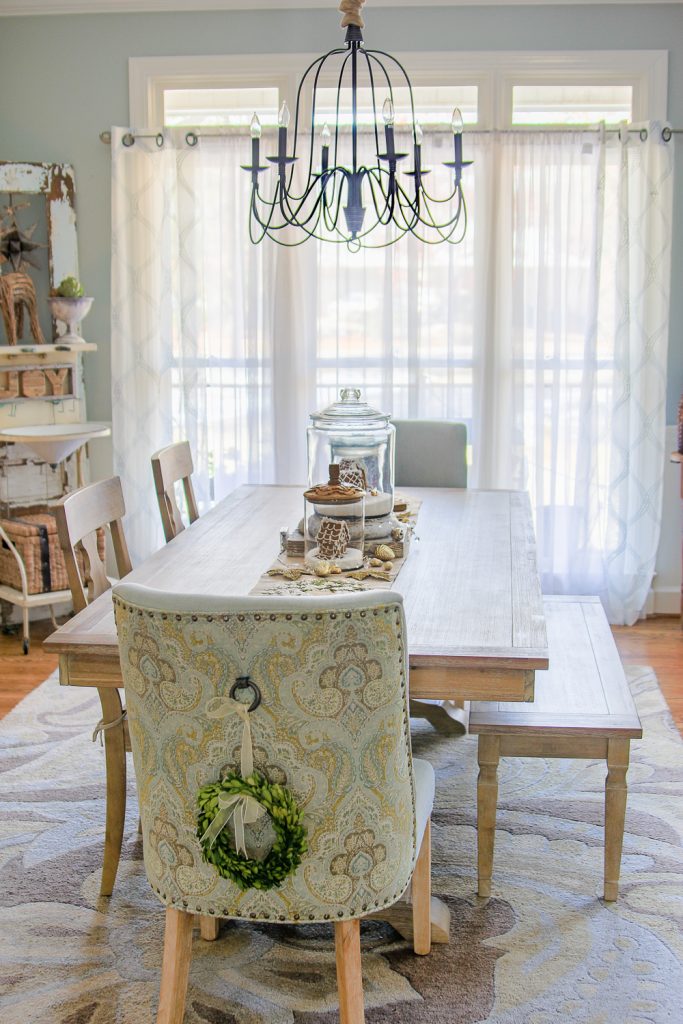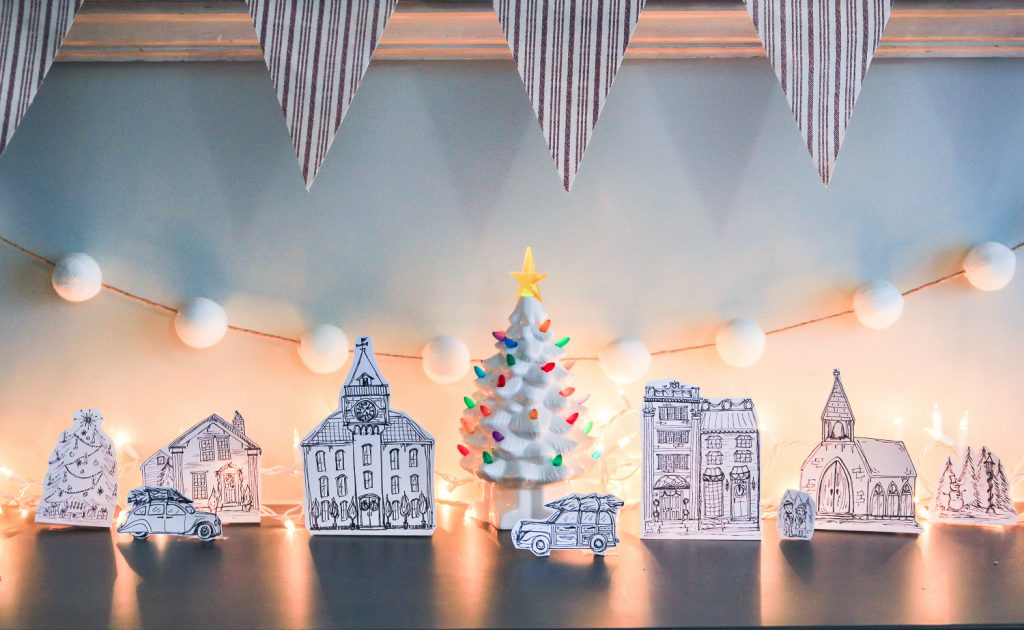 Aren't these hand-sketched Christmas village adorable?? Click here to print your own Christmas village made from paper.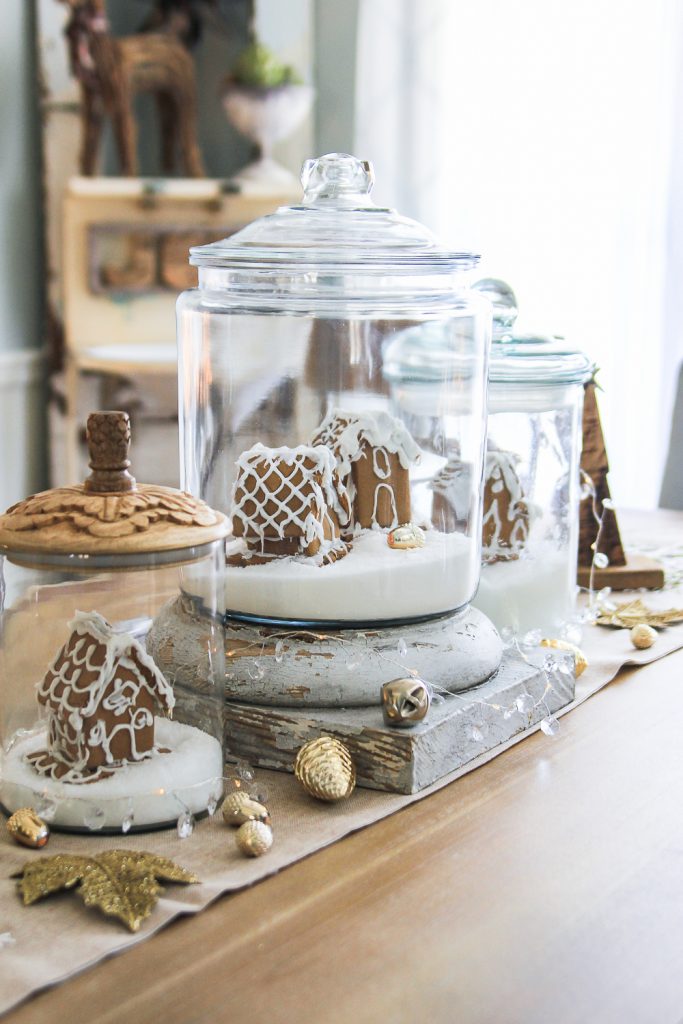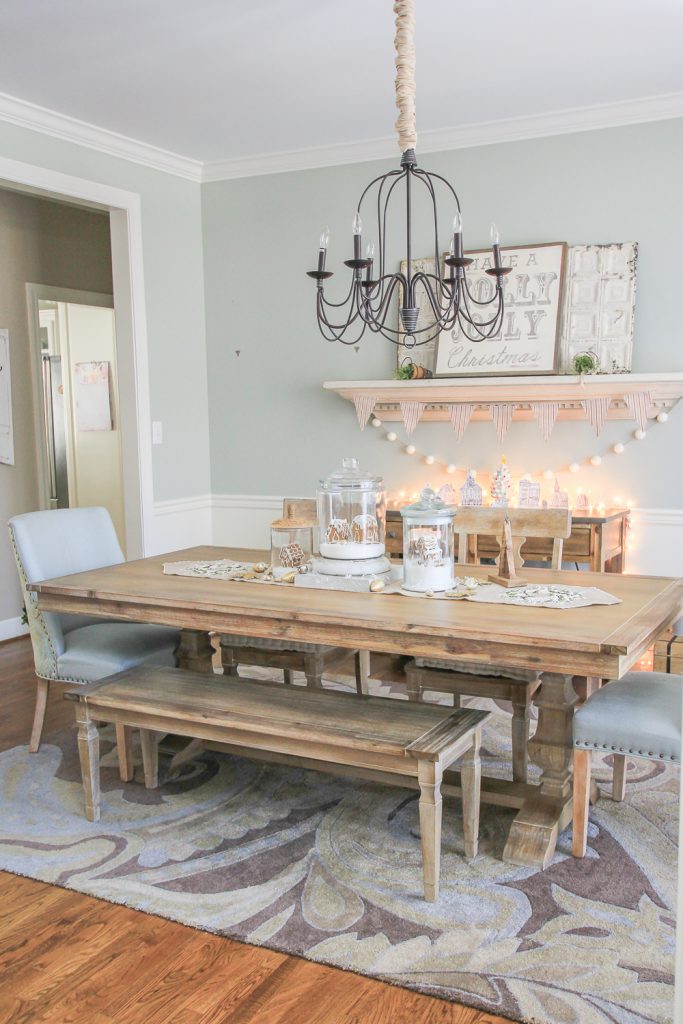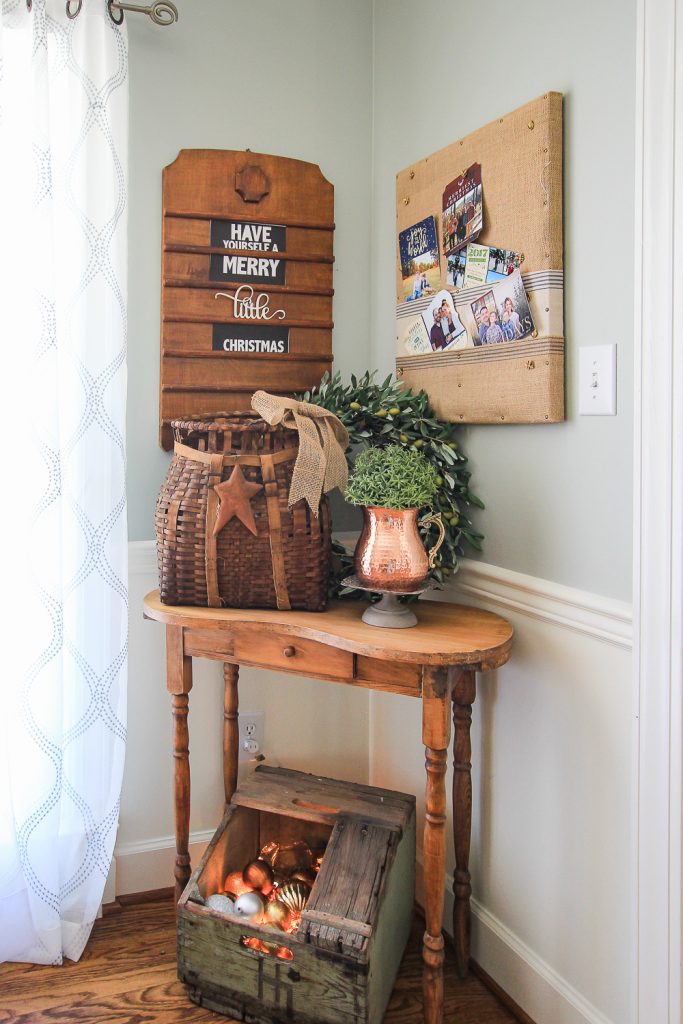 I cannot resist showing y'all my new piece of furniture!  This is an old armoire turned into a hall tree bench, and I LURVE it.  Jeremy found it at Easy Street Resale in Pelham. I had been hunting for a piece like this for years and finally found it.  It fits perfectly in the dining room.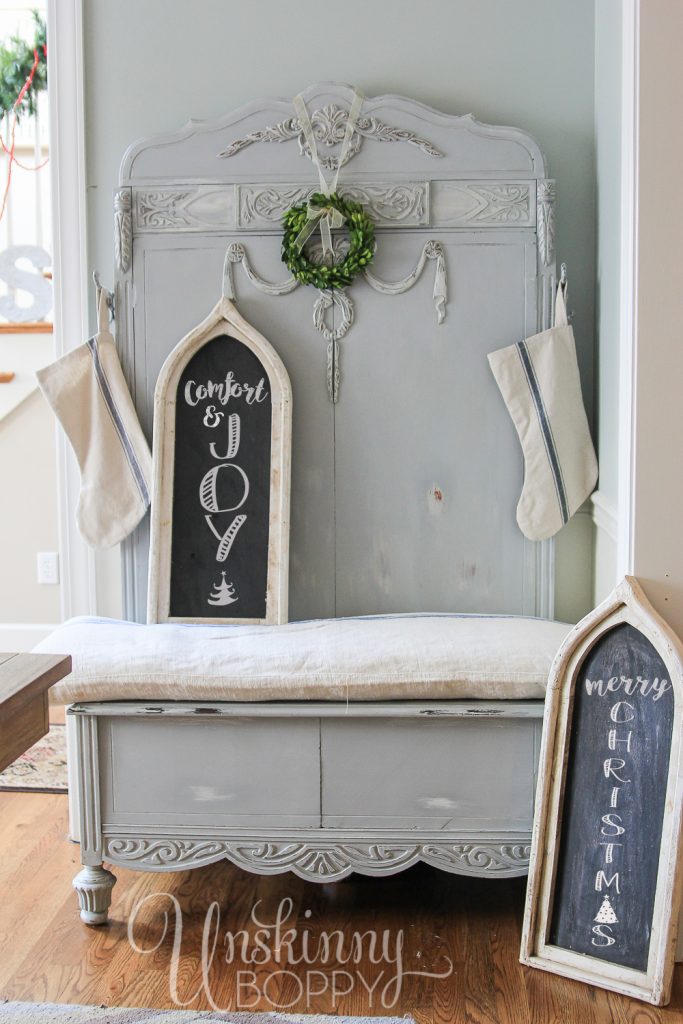 There ya go!! I hope you'll go visit my other blog friends who are joining me for this fun tour this week!  Be sure to go visit my good friend SondraLyn At Home next on the blog hop. 🙂
Welcome to the 'Tis the Season Blog Hop hosted by Barb Garrett and The Everyday Home.
We may be a lot later getting our Christmas decor out than some others – but you know how the ole' saying goes.  "It's Better Late Than Never." 
Please make sure you visit all of these amazing blogs for some last minute decorating ideas. 
– MONDAY –
The Everyday Home || Mizz Helen's Country Cottage
What Meegan Makes || Hearth and Vine || Wife in Progress
– TUESDAY –
Refresh Restyle || Exquisitely Unremarkable
Walking on Sunshine ||  The Chelsea Project || Worthing Court
– Wednesday –
The Honeycomb Home || Confessions of a Plate Addict