Pinterest used to be my happy place.
I loved spending time just scrolling through and pinning pretty pictures to my heart's content. Anything that caught my eye went on one of my many pin boards without much rhyme or reason, just pure unadulterated PRETTY. It was relaxing and inspiring and fun and I took great pride in my curated Pinterest feed.
Pictures like this one, of amazing rooms that I would never own but loved to dream and drool over…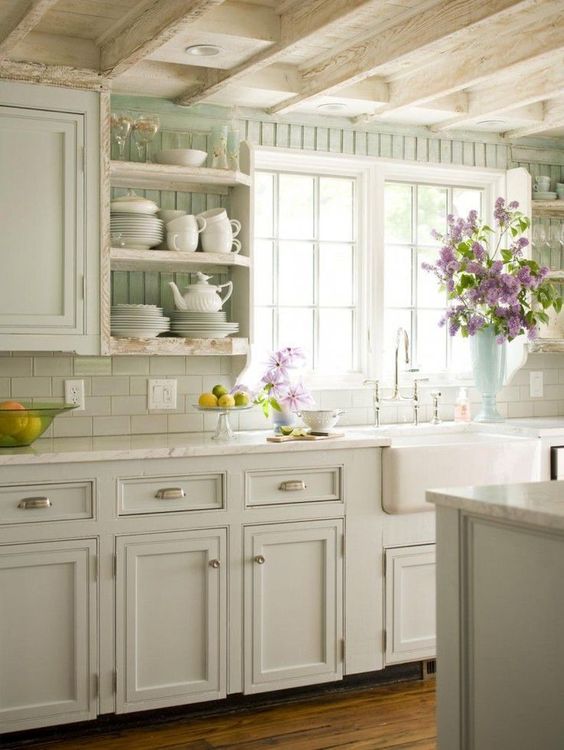 Or this potting bench of my dreams that I've repinned about a ka-jillion times because I love it so much…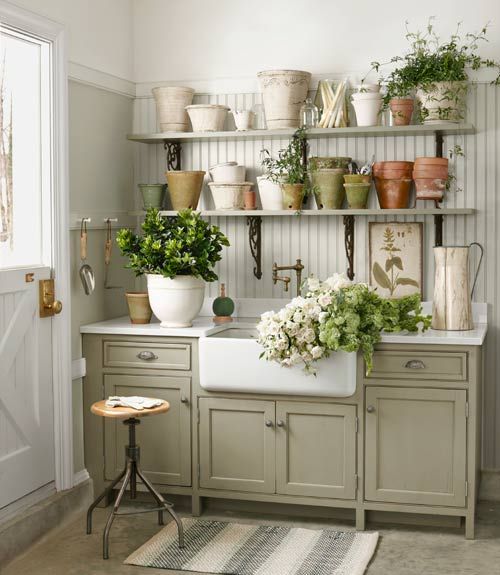 Then something changed and Pinterest introduced a new "Smart Feed" in which their little bots tried to determine what I might want to see in my feed.
And it's never really been the same since. Nowadays I might as well be looking at the front page of the National Enquirer. It's rough.
I have drifted farther and farther away from Pinterest lately, sometimes even actively avoiding it because I mourned the loss of my pretty feed so much.
But finally I decided to be pro-active.
This year, I have made a commitment to try to MPGA- Make Pinterest Great Again. I've been working on this for a few weeks and so far I am definitely noticing a difference in the quality of pins that are coming across my feed. It's not back to the way it was in the olden days, but it's getting there.
Some of you guys have had some great ideas in the comments, so I'm going to share them here for others to read:

Tips from Kim and Joy:

To stop Pinterest from picking pins for you with their "Smart Feed, do this:

Hover over your profile picture in the top right corner
Click Settings –> Scroll down to "Home Feed"
Turn off  the"Picked for you" pins button

If you want your Pinterest boards alphabetized, use the Chrome extension "Pinterest Sort" to alphabetize boards

You can unfollow a specific board and not the person's entire profile. If you like the crafts but not the health stuff just unfollow the health board.
I thought these were great tips!
I made this quick video to show y'all my strategy to clean things up. You can watch it right here:
What do you think?  Do you still use and love Pinterest?  Do you have any suggestions on how to make it great again? Holler at me if you do!
Wanna see all my pretty pins?? Follow me on Pinterest.  I promise to do my best to keep it pretty!