I've had a few folks ask me for advice on how to transition a Christmas mantel to a winter mantel.
Here's my answer this year… I took down the stocking holders and called it a day. Other than that, my mantel is pretty much exactly as it was for Christmas this year.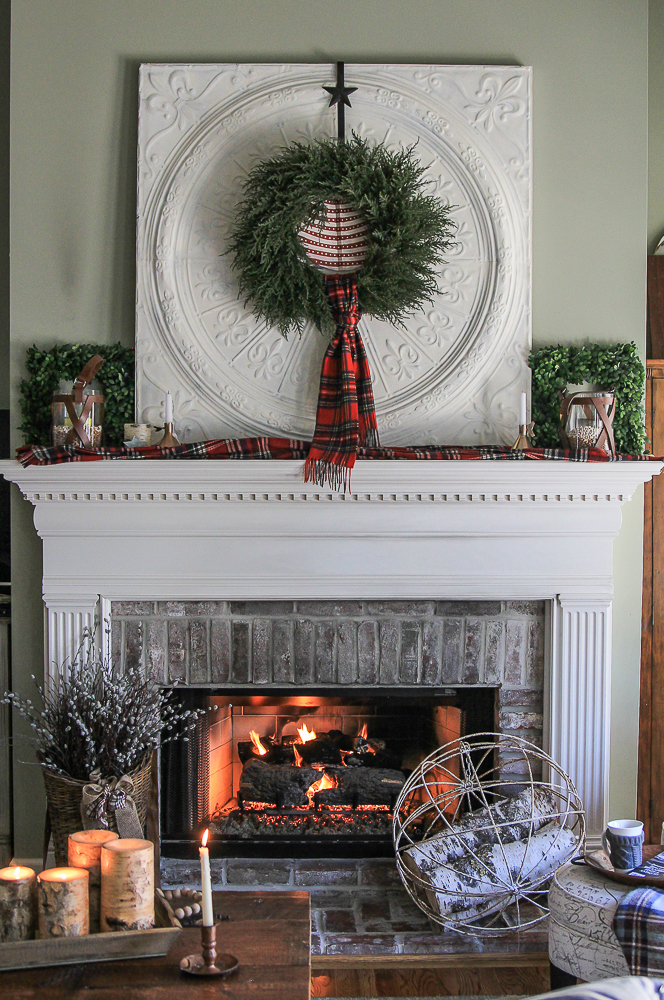 This is probably not the advice you wanted to hear, but it's truth. 
The older I get, the less I want to spend time redecorating my whole house every dang season. Honestly, I don't think anybody except bloggers and Sandra Lee do that anyway. It's time consuming enough to take all the decorations off the tree and hustle that monstrosity down to the basement. Who has time to totally revamp a mantel, too? So, I tried to decorate with that in mind this year.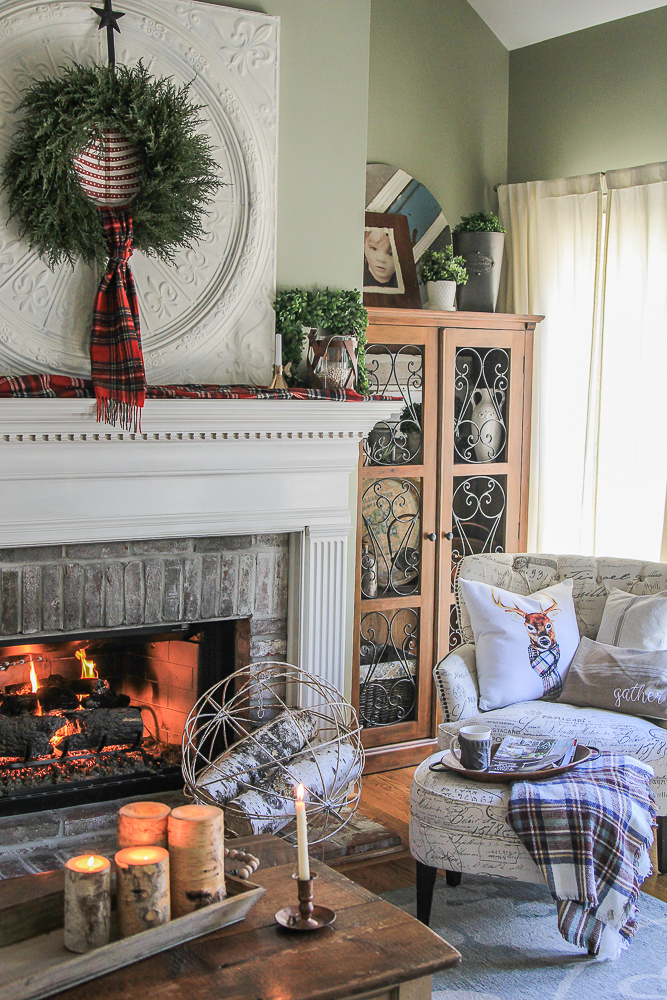 I love seeing our Christmas tree all lit up in this corner, but after two months of it hogging all my precious living room space I was glad to see it gone. We spent all of the week after Christmas cleaning house and getting things put back in order.  It feels good to get it all put away and back to normal, doesn't it?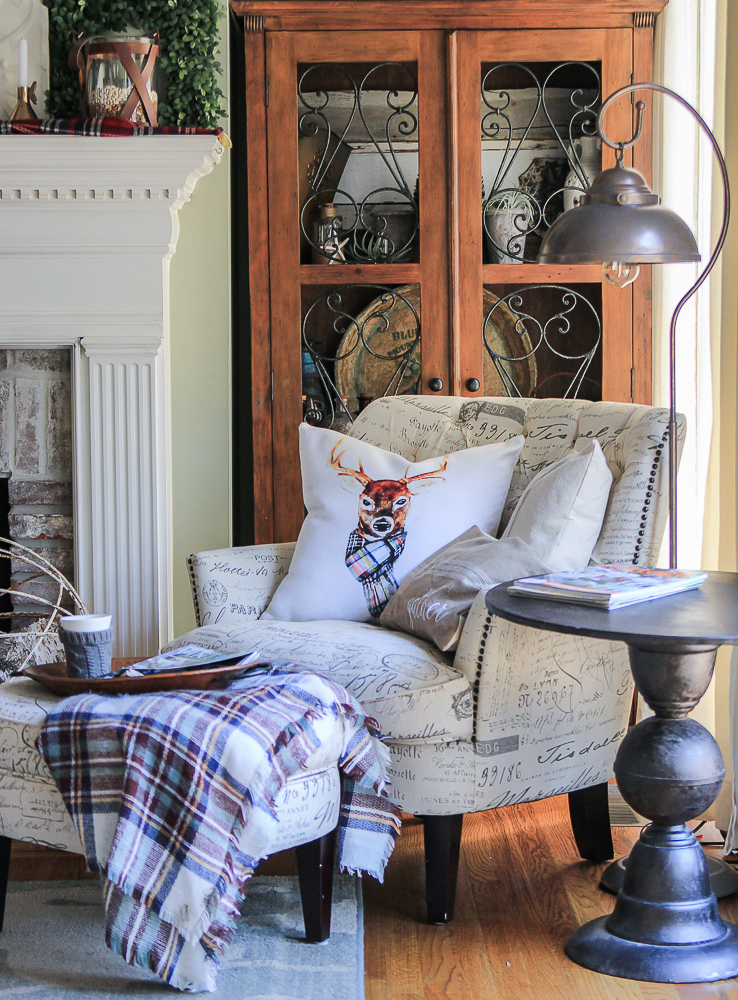 Now that both of my kids are officially back in school I have time again to get my camera out, snap some pictures and whip out some blog posts. Christmas "vacation" is anything but a vacation, amiright? For the parents of littles, at least.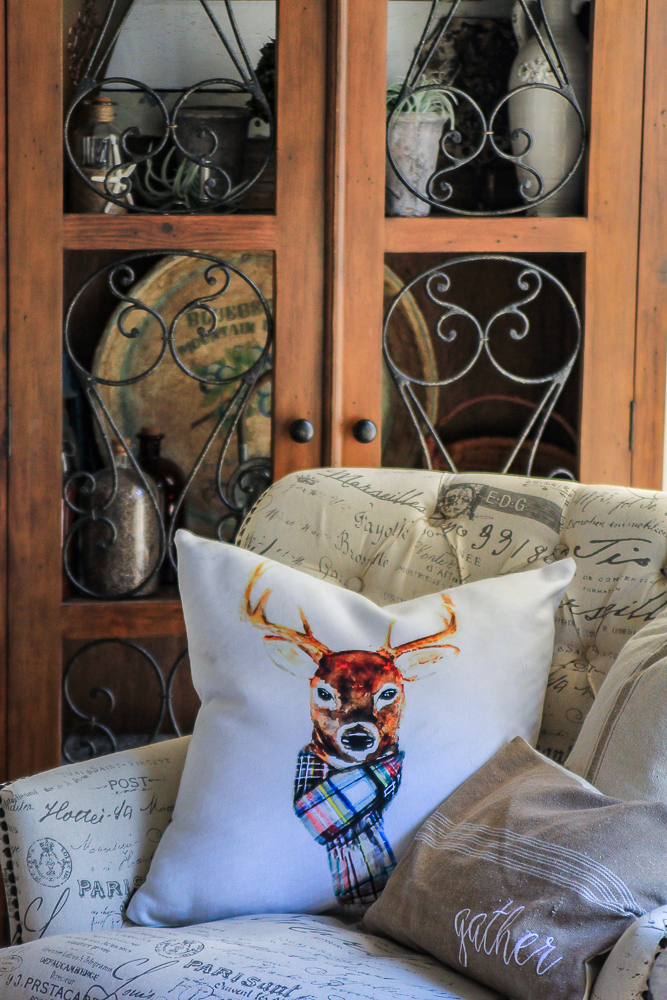 While Caroline was home all day over the holidays, it took all our efforts to make sure she didn't throw rolls of wrapping paper into the fireplace or cut off all her hair with a rogue pair of scissors. She loves to zoom around the living room, laughing and screaming at the top of her lungs while Garrett chases her and growls like a monster. I envy all the boundless excitement. It exhausts me just watching them.
It sure didn't help that it was like 9 degrees outside all week with this Arctic chill that swept across the Deep South. Our girl is a bundle of energy that needs to run wild and free, and forcing her to stay indoors so she doesn't freeze all her digits off was quite a feat. Especially with that new red Volkswagon convertible calling her name out in the garage.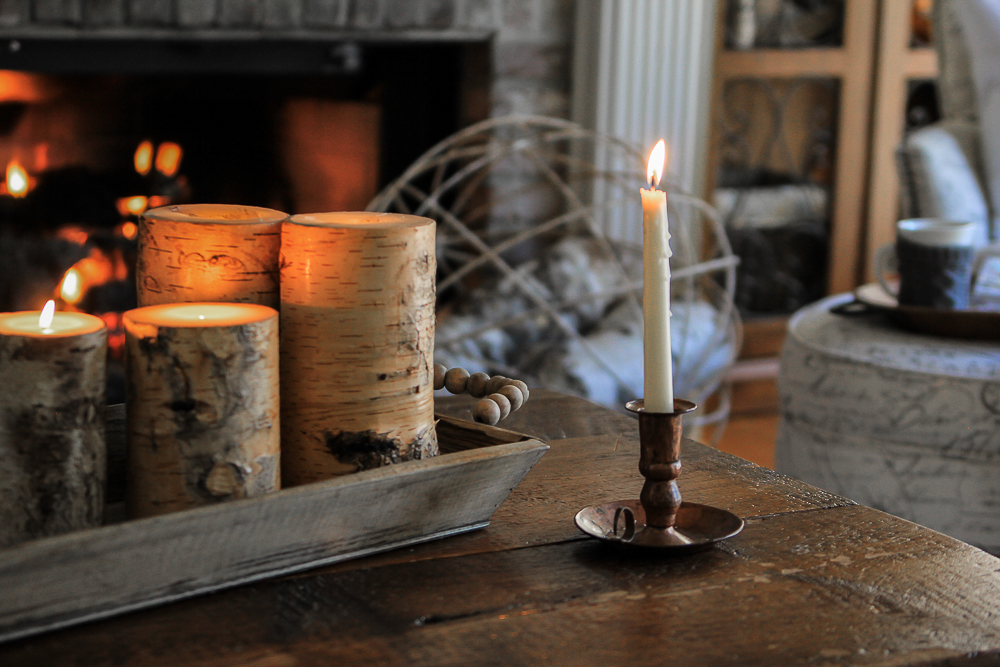 But finally, preschool is back in full swing so she can go see all her friends and burn off all that energy in the fellowship hall of the church. And I can burn my candles and fireplace  in peace.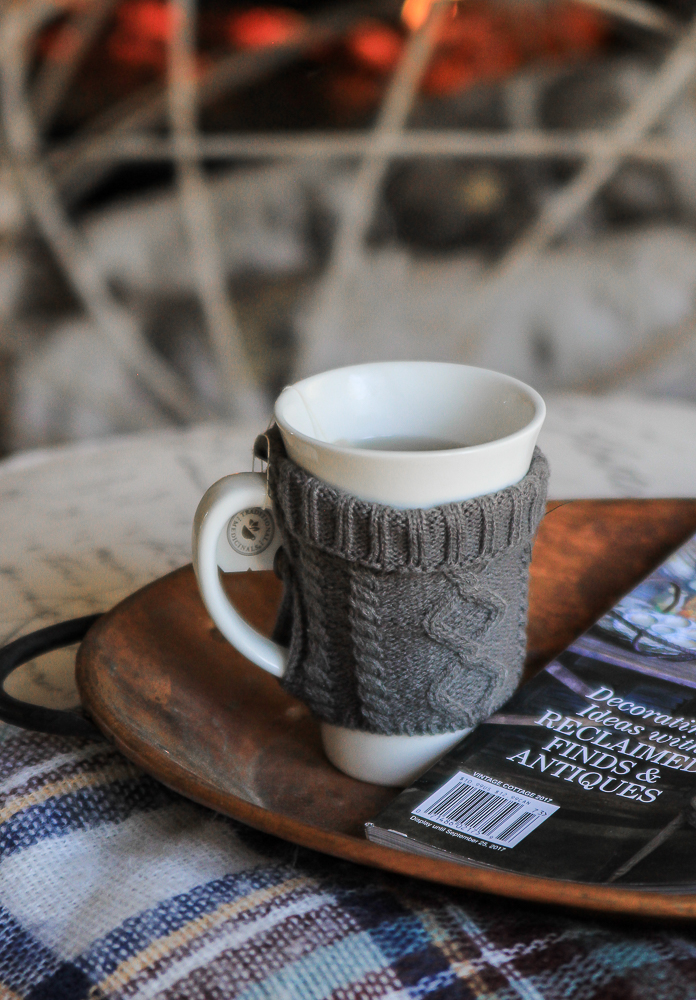 Thank you, preschool teachers.  This mama needed a minute to enjoy a hot cup of tea and read a magazine next to a nice, rolls o' wrapping paper-free fireplace.