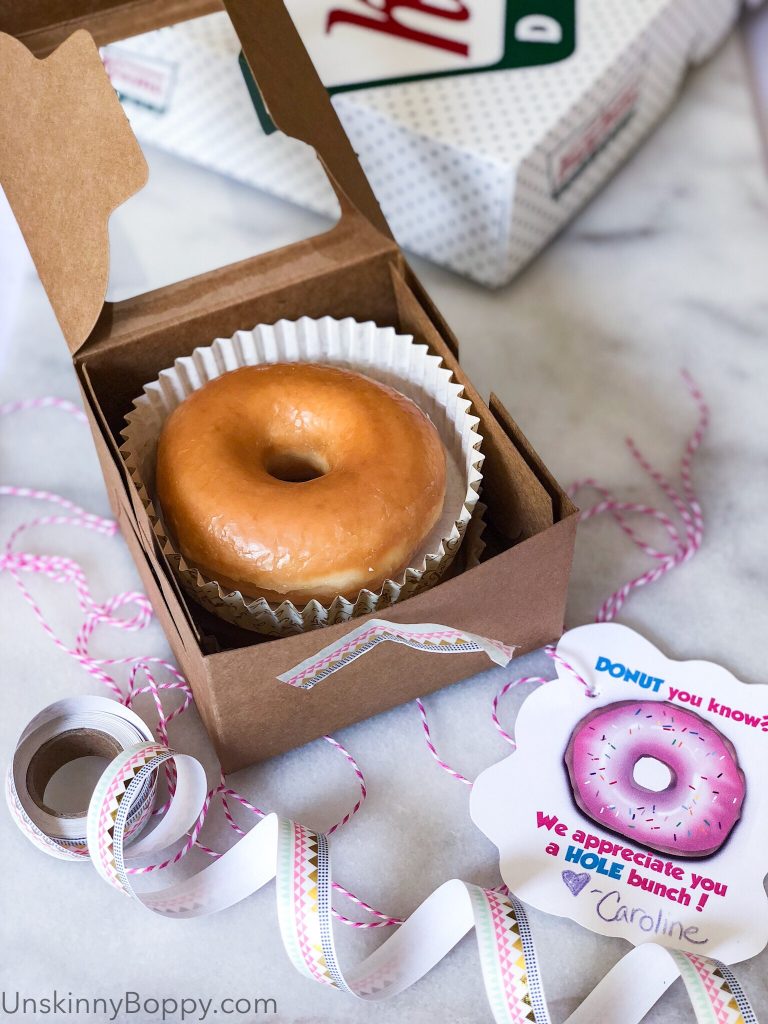 It's teacher appreciation week, and what better way to say "Thanks!" than Krispy Kreme donuts?
If they've survived a whole school year of loud classrooms and chaotic playgrounds, there are not many teachers on Earth who will turn down some free donuts, I guarantee.
I bought a dozen to take to all the teachers at Caroline's preschool, but I gave her actual teacher something extra special just for her. Yesterday I went to the wedding and cake decorating aisle at Walmart and found these supplies that were perfect!
Here are the supplies I found to make these double donut treat boxes:

Supplies You'll Need:
Print out the PDF and cut out as many of the Thank You notes as you need. Tie them onto the treat boxes using the bakers twine or tape it on with the washi tape.
NOTE: The 4″ x 1.5″ cupcake liners I found were a perfectly donut sized, so be sure to use those and not regular baking cups. The 3″ height on the treat boxes is important so two donuts stack inside nicely.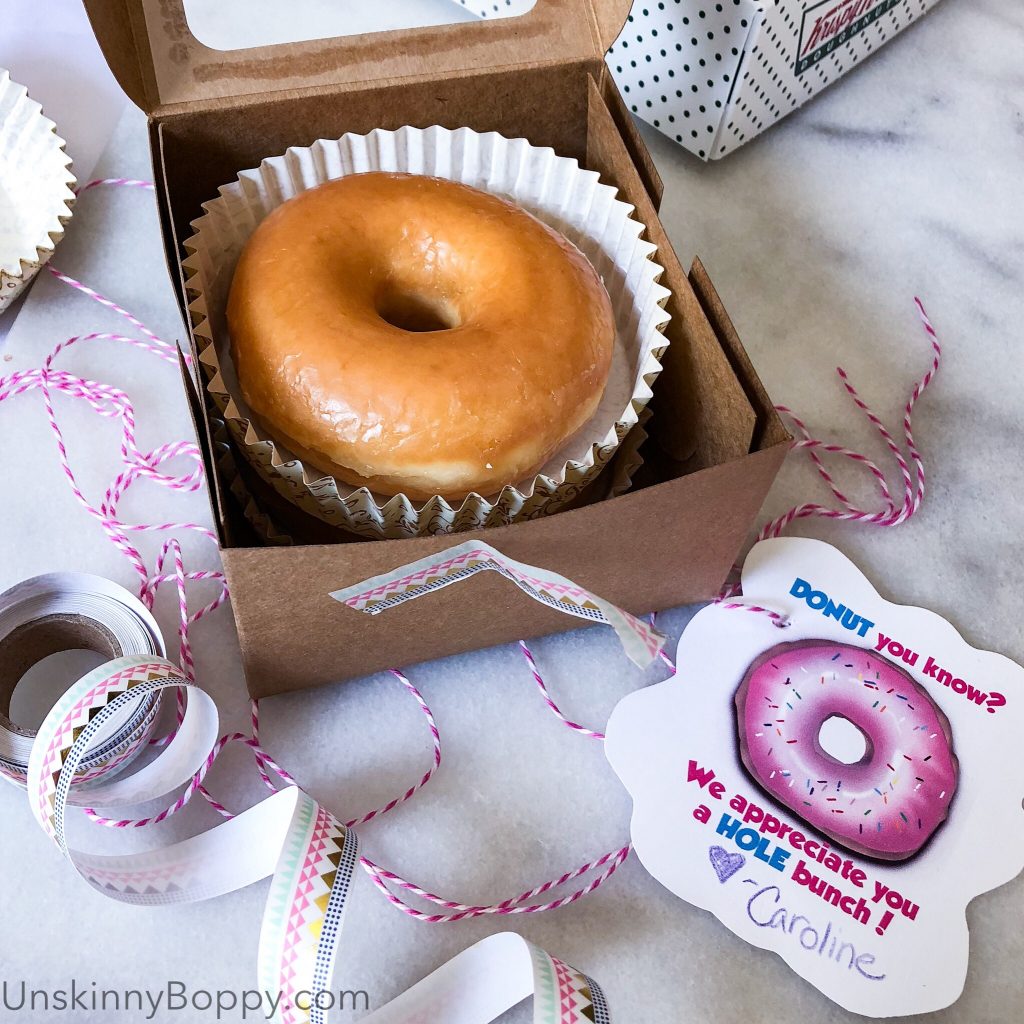 I love these little window treat boxes. They feel extra fancy, right?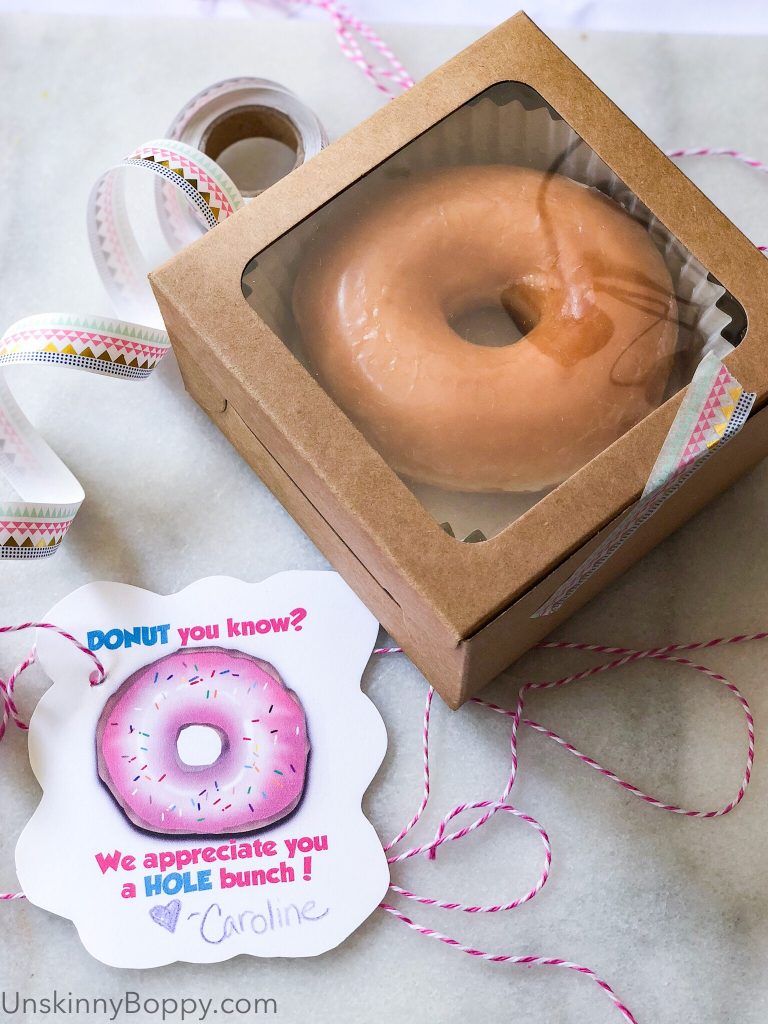 Treat the teachers in your life with extra goodies this week! They take care of our babies for 7 hours a day/ 5 days a week. They deserve all the appreciation we can shower on them!
PS- these would also make really great Mother's Day gifts!
If you've already finished your gifts for this year but want to remember this idea for next year, "donut" forget to Pin It for later! 😀