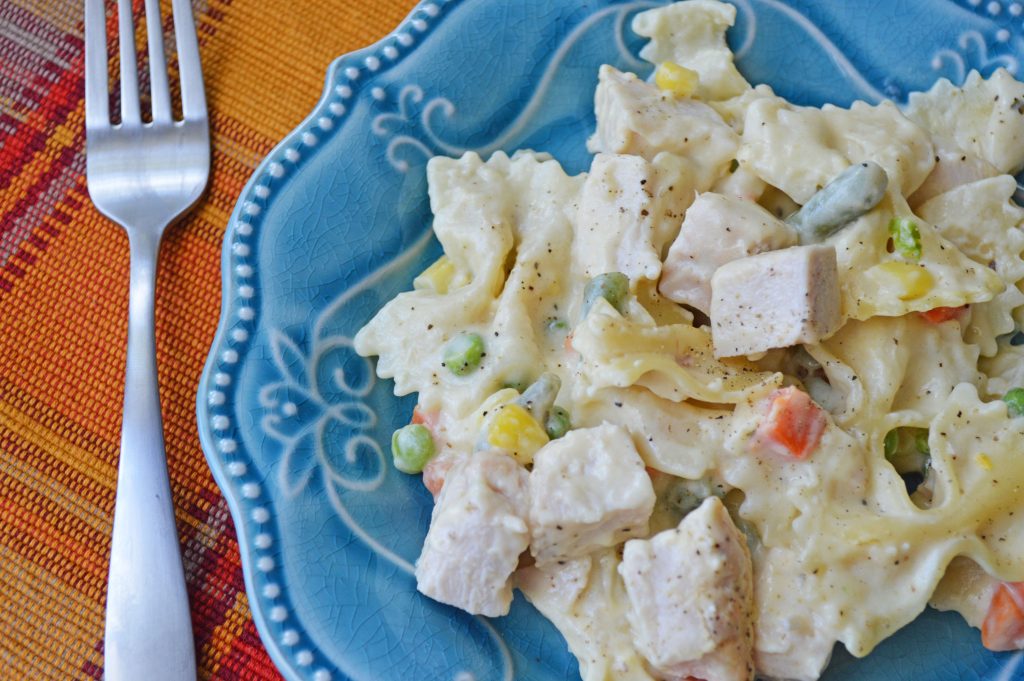 Leftover Turkey Noodle Casserole – Simple Dinner For The Family
The day after Thanksgiving gives the option for leftovers for days, so why not plan ahead and make this Leftover Turkey Noodle Casserole?
I LOVE leftover turkey, but sometimes, there's so much left after Thanksgiving that it's nice to have a variety of leftovers to use it in. While I can eat mayonnaise, turkey and cranberry sandwiches without an issue for lunch and dinner, I have to think a little more outside the box for the rest of my crew.
This is why I love this leftover casserole recipe. It's easy, it's delicious, and it packs a really great flavor! I like to prepare this for dinner the day after Thanksgiving, and it's always a really big hit! The combination of the pasta and the turkey create a great texture that tastes really, really good.
If you find that you have quite a bit of turkey just staring at you in the face, accept the challenge and whip up this turkey casserole! Your family will think it's another Thanksgiving day feast with how good and hearty it is!
Leftover Turkey Noodle Casserole
Ingredients
2-3 cups of leftover turkey, chopped

1 (12 oz.) box of bowtie pasta

¼ cup butter

1 (12 oz.) package frozen, mixed vegetables

6 tbsp flour

2 cups milk

2 cans cream of chicken soup

1 ¼ cups sour cream

Salt & pepper

Optional, shredded cheese for topping
Instructions
Preheat your oven to 350 degrees.

Spray a 9x13 pan with non-stick cooking spray, set aside.

Boil bowtie pasta, according to package directions, until just al dente.

Meanwhile, in a large skillet, add ¼ cup of butter and heat over medium heat, until melted.

Add frozen vegetables, and cook until just thawed. Add 6 tbsp flour and mix well. Cook 1-2 minutes.

Stir in milk, and bring mixture to a boil. Cook 4-5 minutes over medium heat, stirring frequently, until thickened.

Add cooked turkey, cream of chicken soups, sour cream, and salt and pepper (to taste, I prefer to be generous, this makes a big dish).

Mix until well combined. Add in cooked, drained pasta, and stir to combine.

Pour mixture into your 9x13 pan and cover with foil. Bake in the oven for 25 minutes, until casserole is thoroughly heated through.

Optional, top with shredded cheese and bake another 10-15 minutes, until cheese is melted.