Looking for some great gifts for your toddler this holiday season? These 30 toddler gift ideas are perfect for every budget!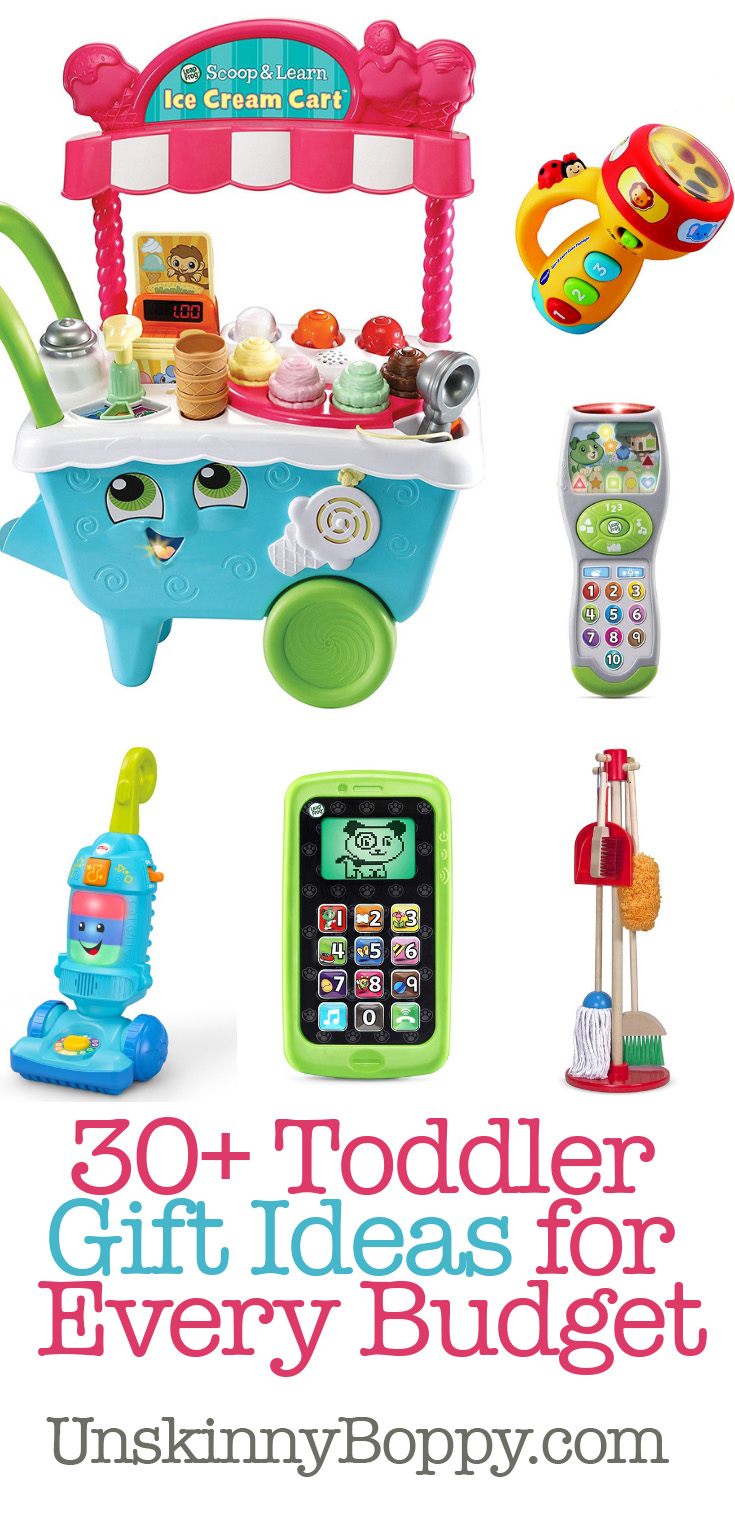 Finding gifts can be a struggle each and every year. Depending on the age of your children, you may find that you're looking all over the board and becoming more unfocused and frustrated rather than finding any types of gifts. Friends, you aren't alone!
I swear, once the holiday season officially starts, narrowing down gift ideas of kiddos can be difficult! Luckily, this year I was on the ball and rounded up up 30 of the best toddler gift ideas that they are certain to love! And the best part? I've broken them down by price range as well so finding one that fits your budget has never been easier!
If you haven't secured gifts for your toddler year, have no fear! This gift list has you covered with plenty of shopping time left over!
30+ Toddler Gift Ideas for Every Budget
Broken down by price, online shopping doesn't get any easier than this!
Gifts under $5
Gifts under $10
Gifts under $15
Gifts under $25
Gifts under $50
B Woofers Hound Dog Guitar
Toddler Trampoline
Mickey Mouse Toddler Desk and Chair
Smart Shots Sports Center
Trust me on this one…your toddler will go crazy and love any of these gifts! Make your holiday shopping easy on yourself and choose one of these amazing presents.
If you like this post, you may also like: