It's true what they say! Bridal showers bring Oreo flowers! If you're on the hunt for a great treat for a Bridal Shower or Mother's Day brunch, this Oreo dessert is perfect!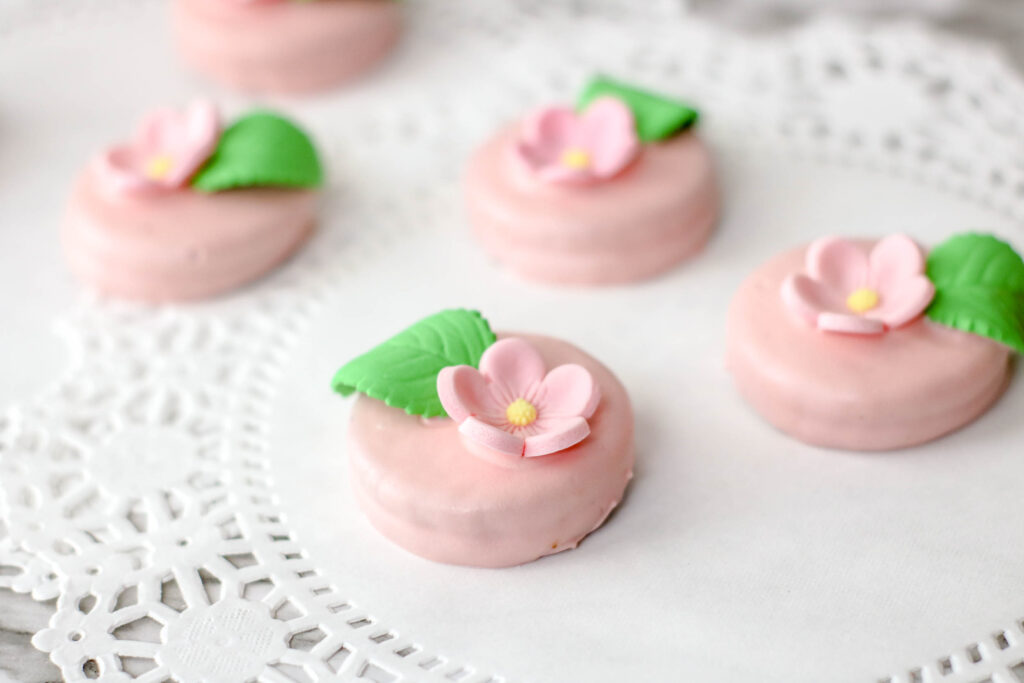 Mother's Day Decorated Oreos
Calling all Mothers! Your special day is literally right around the corner. Have no fear, you still have time to nudge your family towards something that you truly want.
And if you're like me, you might just have food on the brain. (who doesn't, right?!) What about making a new family tradition this year for Mother's Day brunch? Instead of buying a dessert, why not get together as a family and make these decorated oreos?
Not only are they beautiful, but they're super tasty, too!
Plus, one of the best parts is that they can be versatile as well! While they're awesome for Mother's Day, they're also perfect for baby showers, too! (Plus, this just gives you another reason, or two, throughout the year to make these so you can eat them too!)
Ingredients to make these bridal shower desserts
1 (15.35 ounce) package Double Stuf Oreo Chocolate Sandwich Cookies
1 (12 ounce) package pink candy melts wafers
Flower icing decorations (Pictured: https://amzn.to/2I9Yx8S )
Leaf icing decorations (Pictured: https://amzn.to/2VxmGsT )
How to make these Mother's Day desserts
1. Line a baking sheet with waxed paper.
2. Melt pink candy coating according to package directions. If the candy is too thick to pour, add 1 teaspoon coconut oil or vegetable shortening. Stir well. Do not add water. You can add up to 1 tablespoon of coconut oil per bag of candy wafers.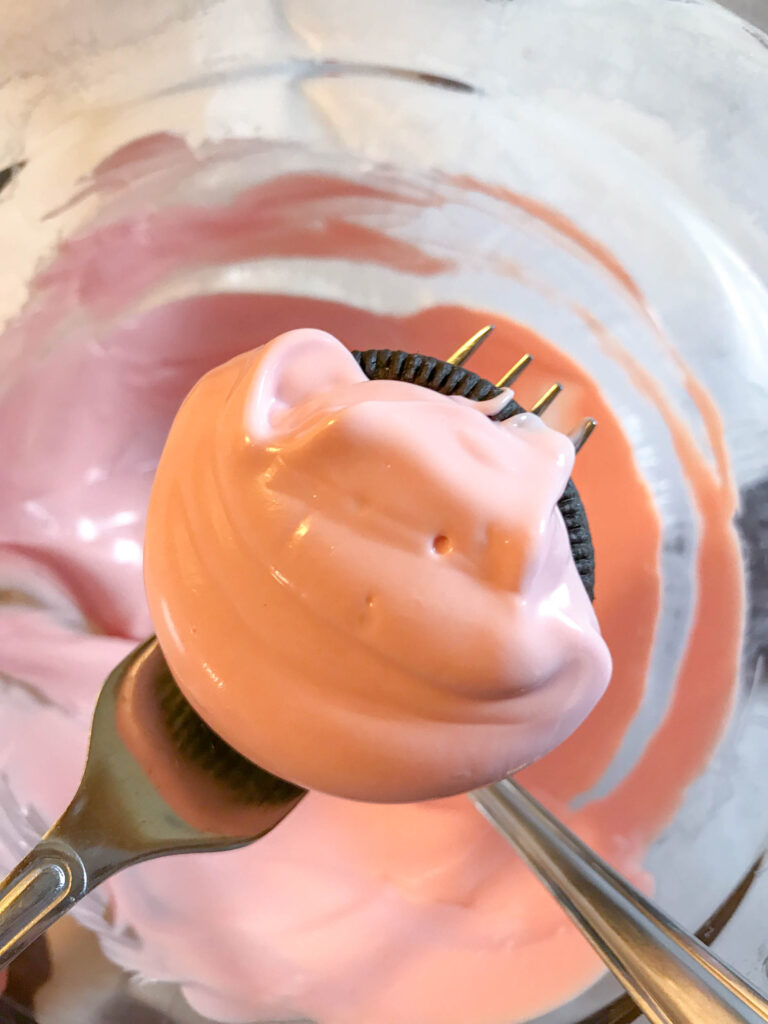 3. Dip each cookie into melted candy. Remove cookie, tapping gently against the side of the bowl, allowing excess candy to return to the bowl. If air bubbles form, pop them with a toothpick. Place the cookie onto the waxed paper.
4. Immediately press one leaf and one flower icing decoration on to each cookie.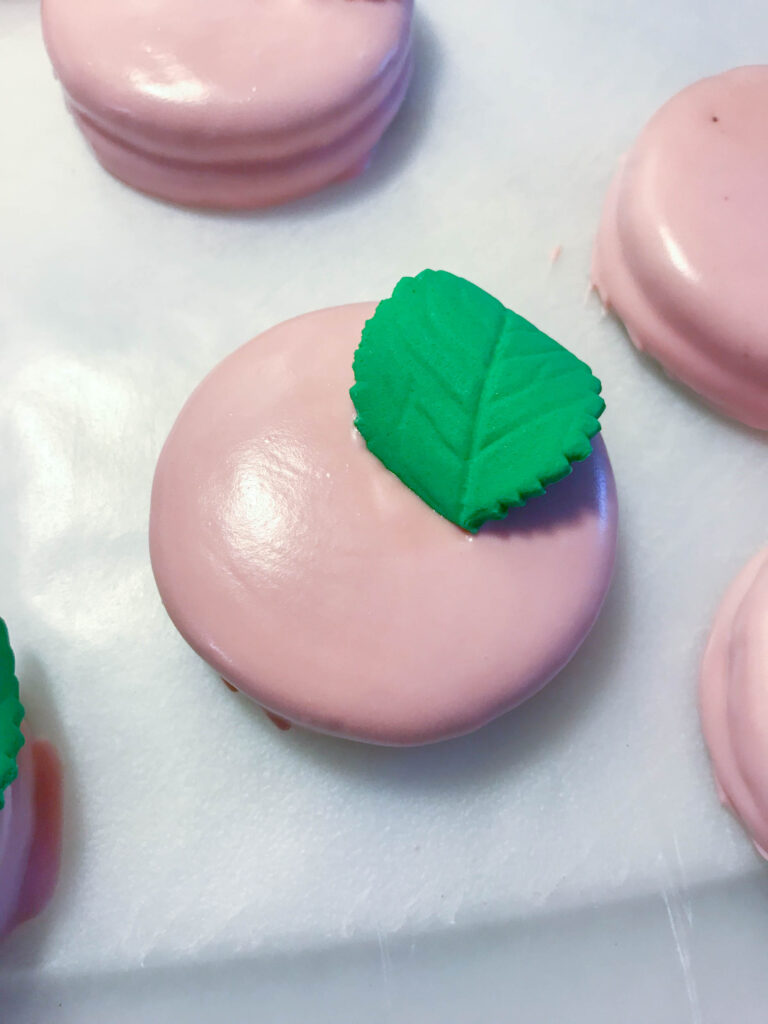 5. Allow cookie to set completely at room temperature or refrigerate for faster results. Store in an airtight container as room temperature.