If you're looking for a delicious Greek Pasta Salad recipe that is certain to please your taste buds, look no further than this delicious recipe.
One bite, and you're going to be hooked! It's light and simple and certain to become a summer favorite.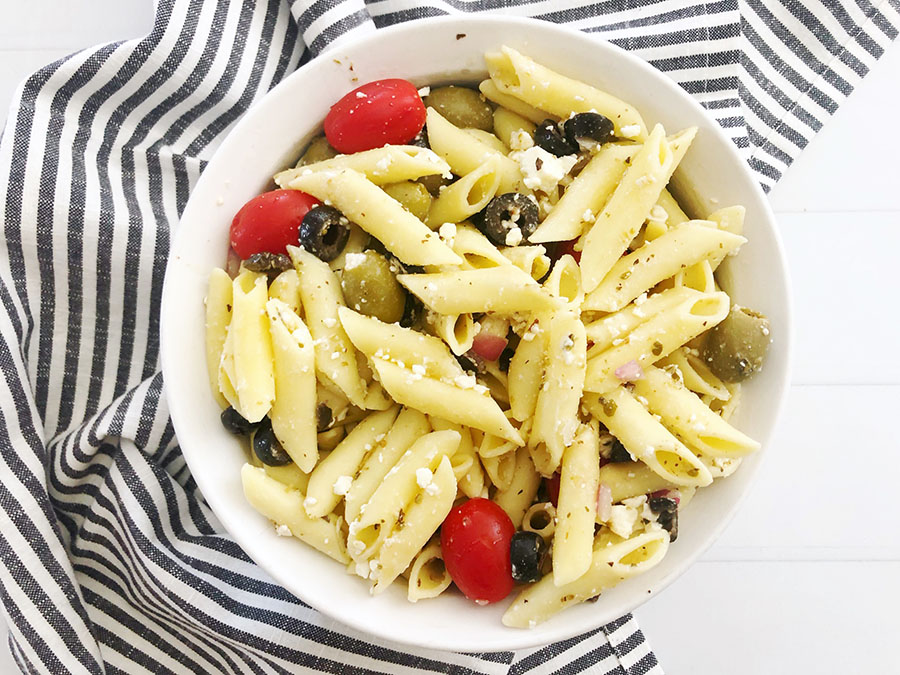 Summertime Greek Pasta Salad
This is one of my favorite go-to dishes during the summer months because it's so simple to make and take almost anywhere that I go.
I love making up a batch and packing it for a picnic or even creating this and taking over to a friends house for a simple carry-in meal.
With hardly any ingredients, it's one recipe that I know won't take me a ton of time…and honestly, when the summer months are all about relaxing and taking it easy, that's a very, very good thing!
Ingredients to make this Greek Pasta Salad:
Mostaccioli noodles 
Ken's simply vinaigrette Greek dressing  
1/2 cup cherry tomatoes 
1/2 cup sliced black olives, drained  
1 cup green olives, drained  
1 cup crumbled feta cheese  
1/4 cup red onions, diced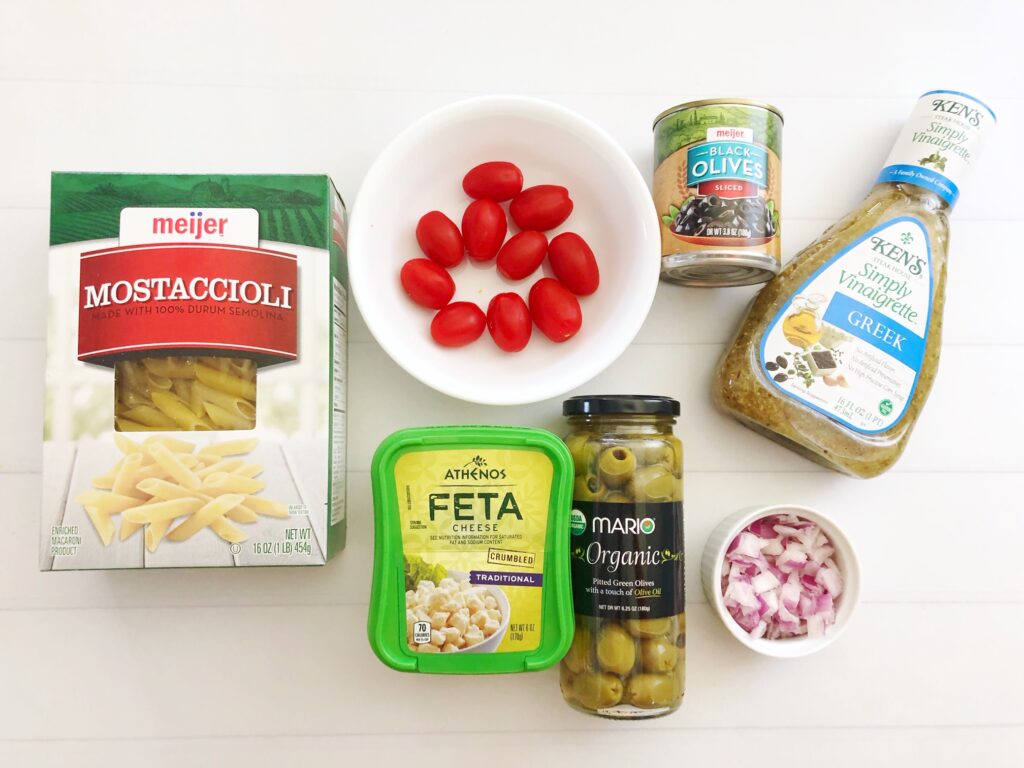 How to make this simple Greek Salad:
Boil a large pot of water. 

Stir in the noodles and let cook until al dente.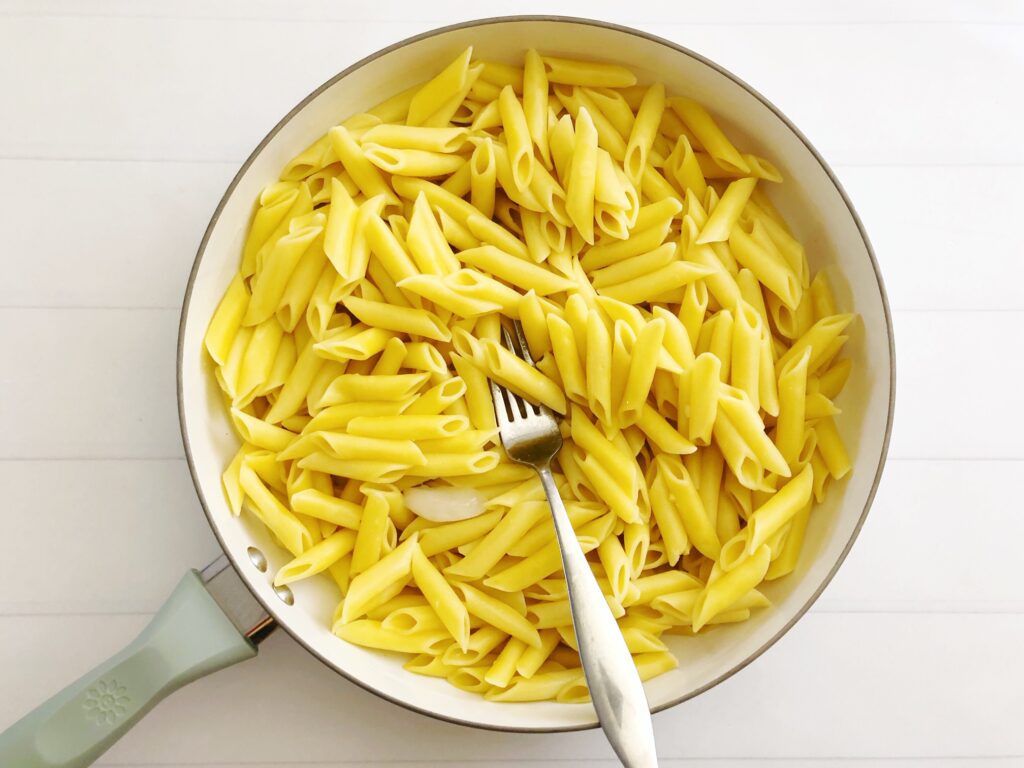 Strain your noodles, ice, and strain again. 
Mix in your salad dressing.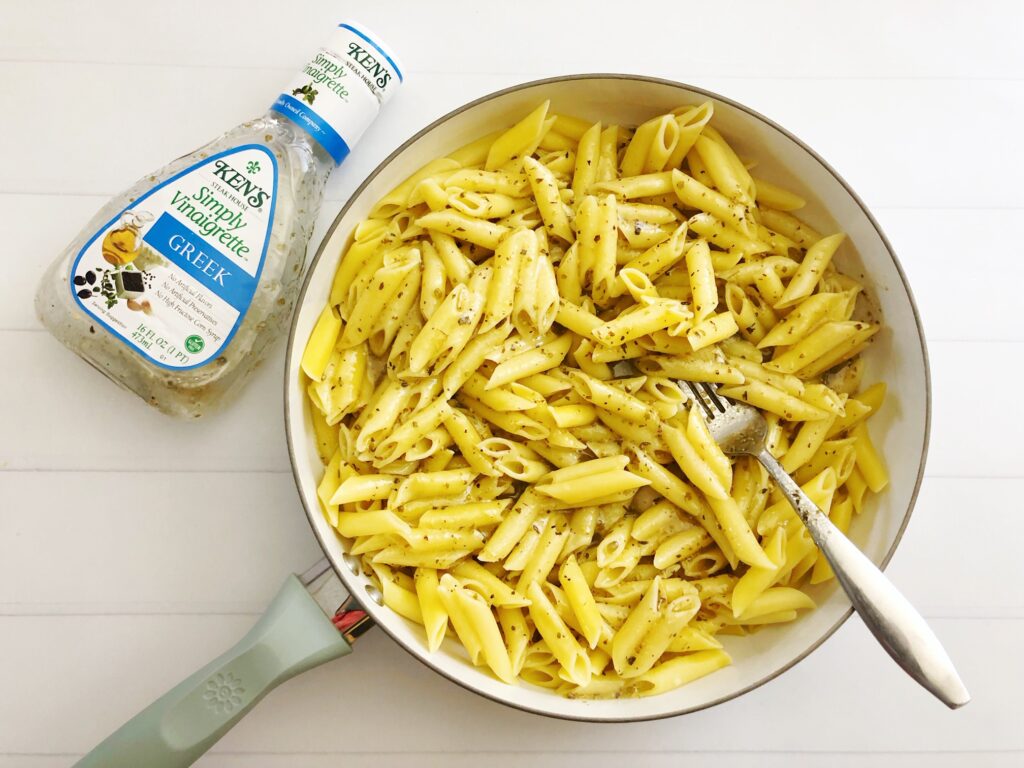 Mix in the rest of your ingredients one at a time: tomatoes, olives, feta chees, and red onions.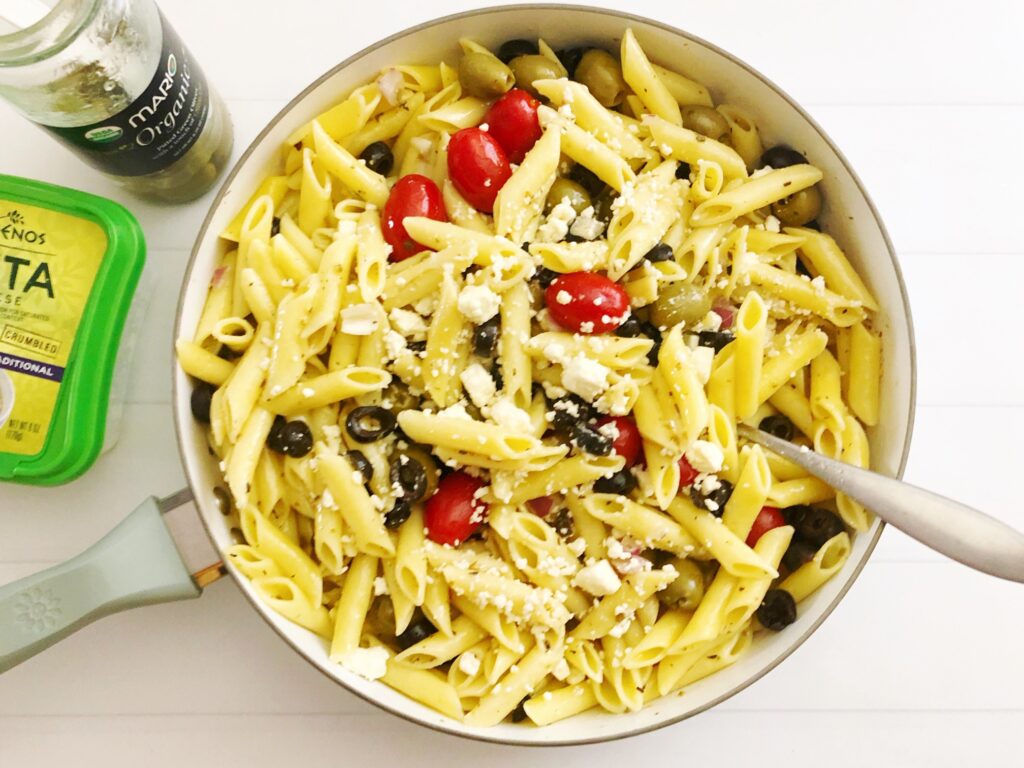 Chill and serve.