This homemade coconut lime sugar scrub recipe will make you forget that any other store-bought options exist.
The good news? All you need are a few simple ingredients to make this DIY sugar scrub! Get ready to have some of the softest skin around!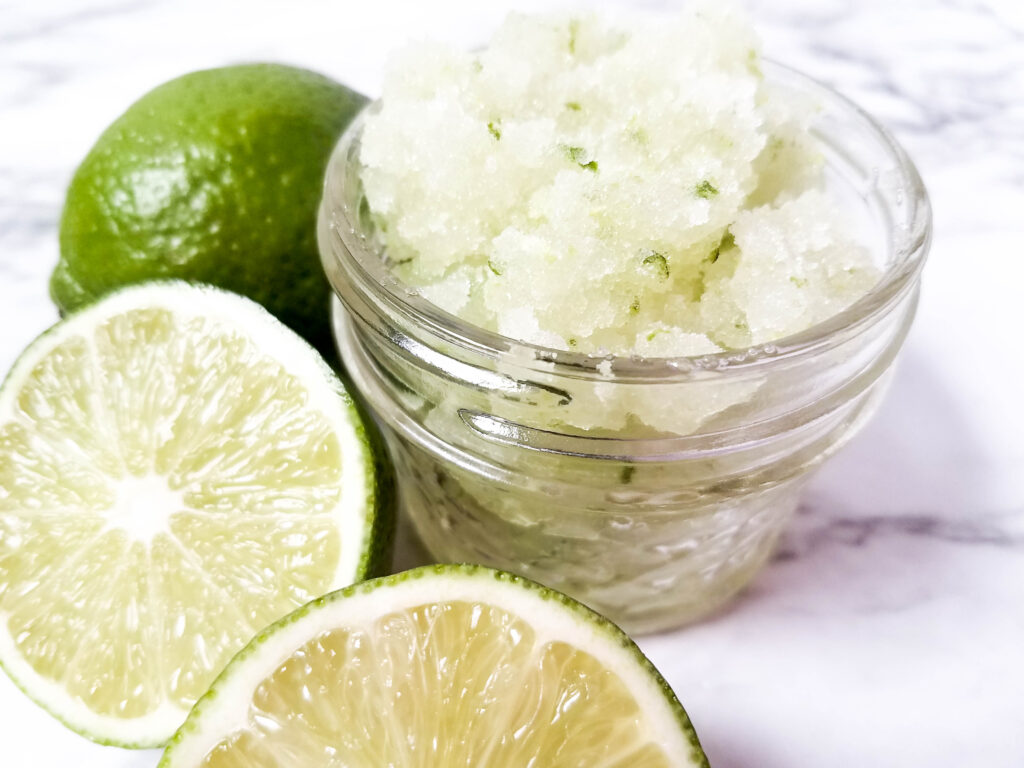 Coconut Lime Sugar Scrub
It never fails…summer time rolls around and I've failed at getting a pedicure and manicure and my skin just needs to have a bit of a tune up.
And truth be told, I'm often busy during the day and can't seem to get a regular spa appointment set! Instead, I've taken up making my own sugar scrub at home and am so impressed with the outcome!
If you're looking for a simple DIY sugar scrub recipe that delivers results, this is the one for you!
Ingredients needed for this Coconut Lime Sugar Scrub
1 cup sugar
½ cup liquid coconut oil
1 tablespoon lime zest
15 drops coconut fragrance oil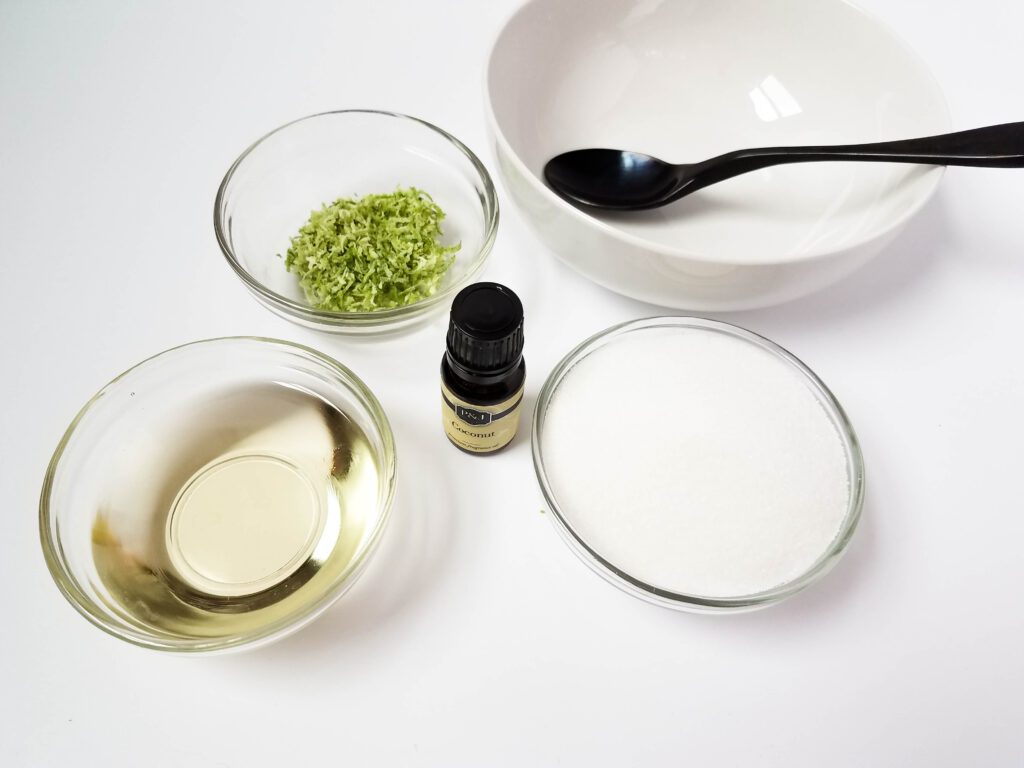 How to make DIY sugar scrub
Step 1. Zest a lime and blot it dry with paper towel.
Step 2. Add sugar and coconut oil to a bowl, stir well.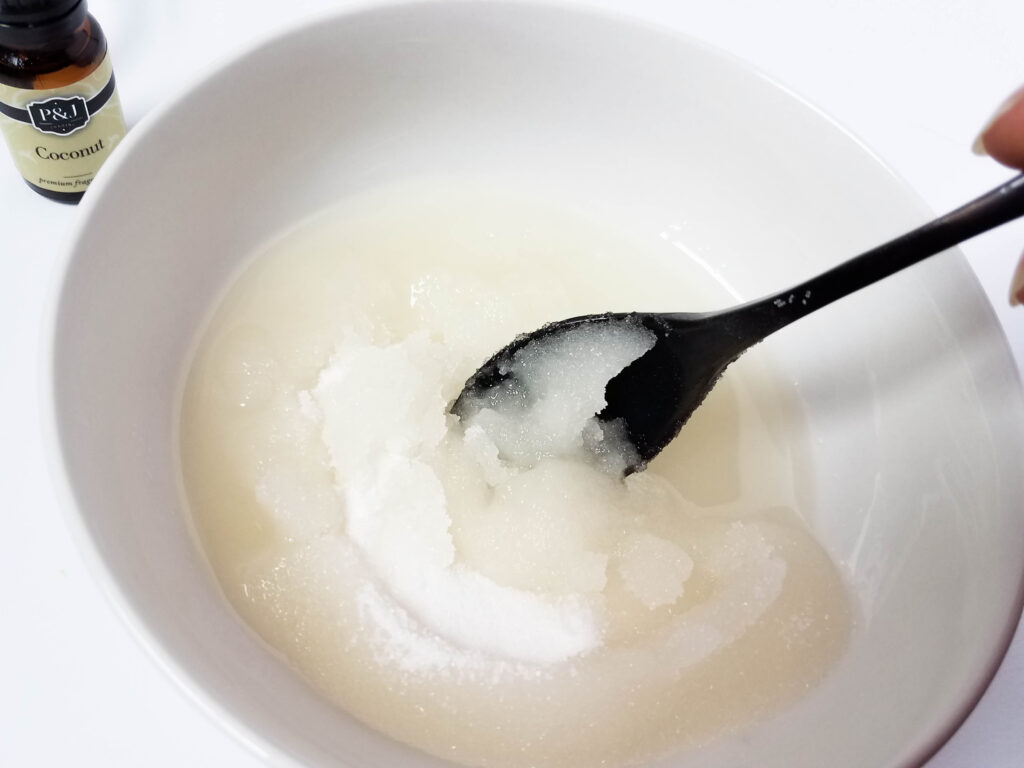 Step 3. Add lime zest and coconut fragrance oil. Stir well.
Step 4. Pour into an airtight container. If using mason jars, a canning funnel works great.
See how simple and easy this is to make? You can save yourself so much time and money by having your own spa day at home!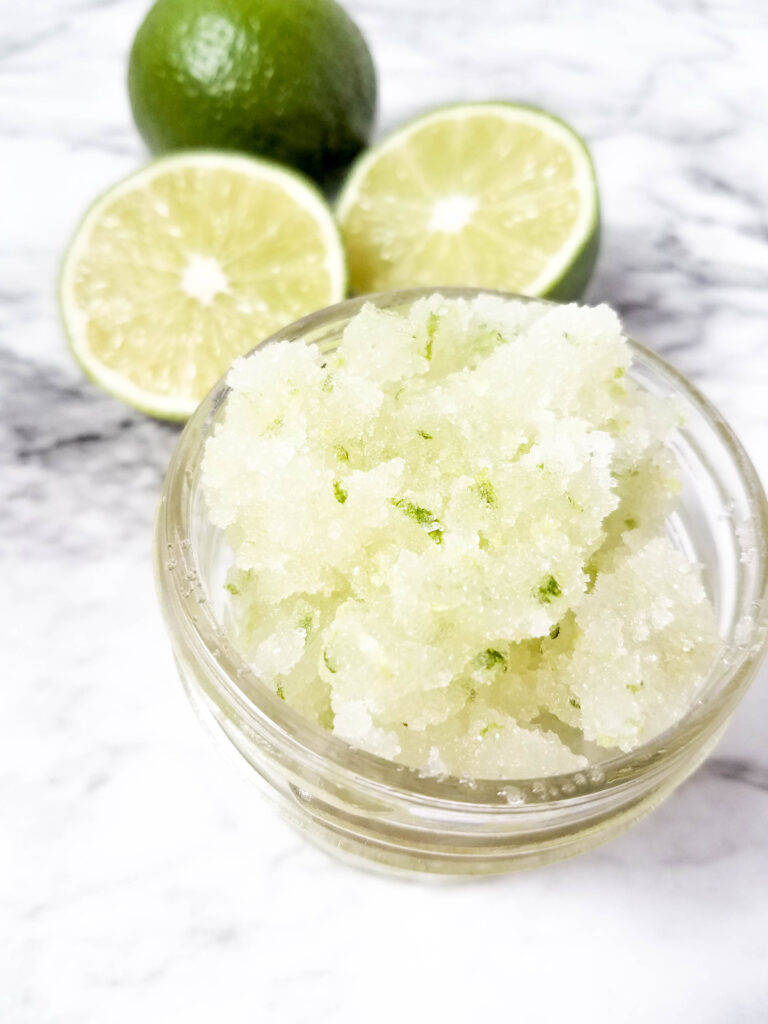 Don't forget to check out these other great beauty recipes as well: