I realized that I totally forgot to post about last year's Trunk or Treat, which has become an annual tradition around these parts.  I'm gearing up for this years TOT decorations when I realized that I hadn't even blogged about last years.  Slacker blogger I am.  So, allow me to play catch up for a second.
I love Trunk or Treat at Garrett's preschool.  If you've never been to a Trunk or Treat, it's so much fun!  All the parents come out and decorate their trunks and hand out goodies to the kids.  It's a blast!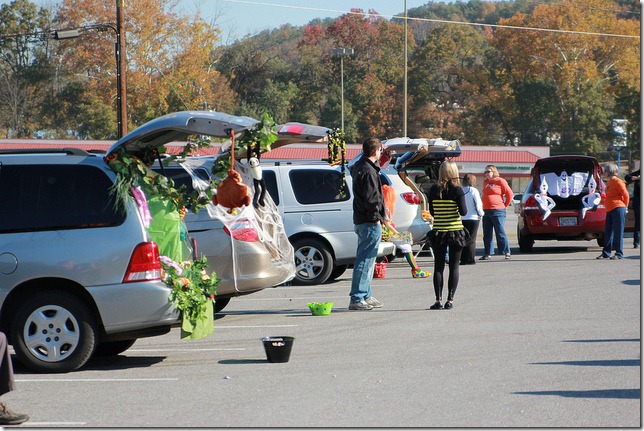 Last year Garrett was a rocket ship (big shocker, huh?)!  He spotted this costume on a shopping trip to Target with Daddy and it was love at first site.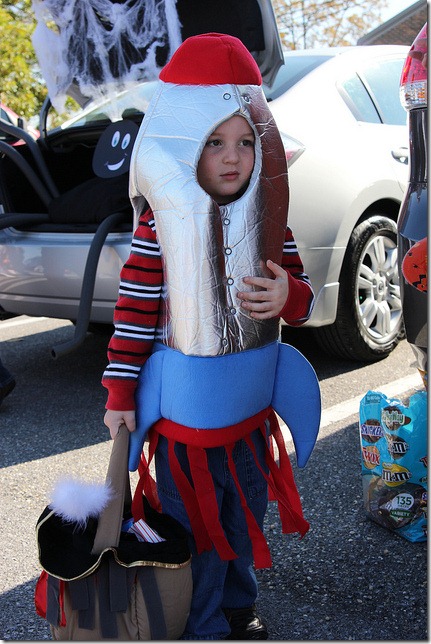 Since I had this tent from his playroom handy and available I decided to have a stuffed animal camp-out complete with a crepe paper campfire and a rattlesnake coiled around the teepee poles.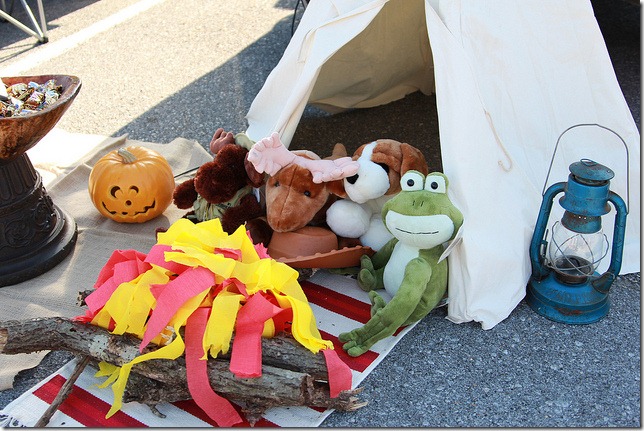 The rock panels are a special touch courtesy of my company's sample closet.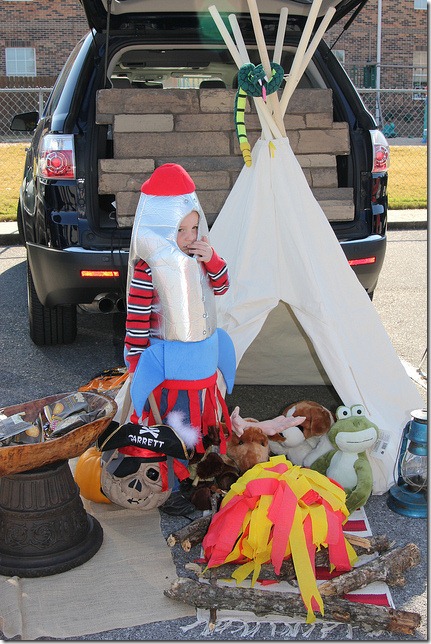 Notice the bags of Angie's Kettle Corn in the dough bowl?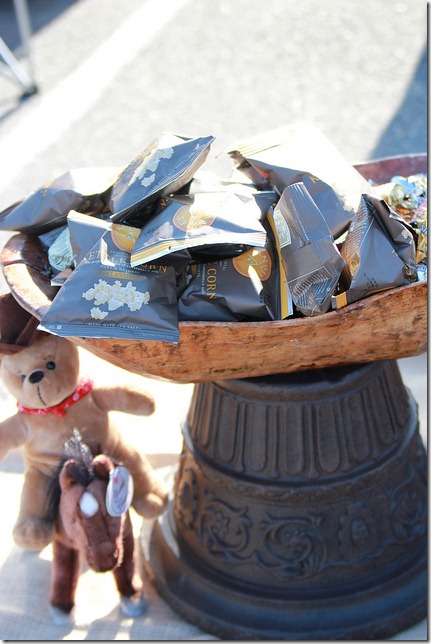 I gave that away to the bigger kids along with the candy.  Yep. Mom of the year here.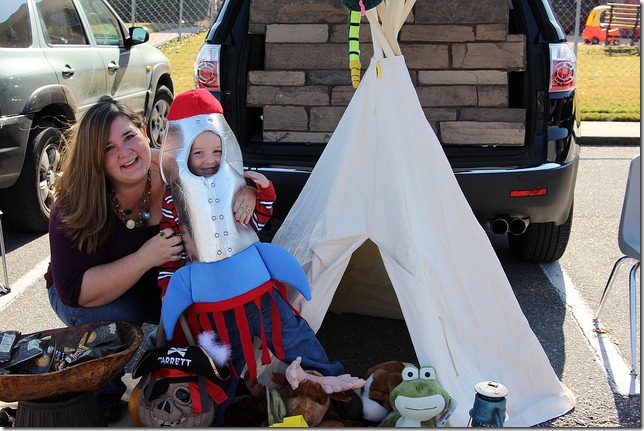 Although we did have some competition from the popcorn wielding clown a few cars down.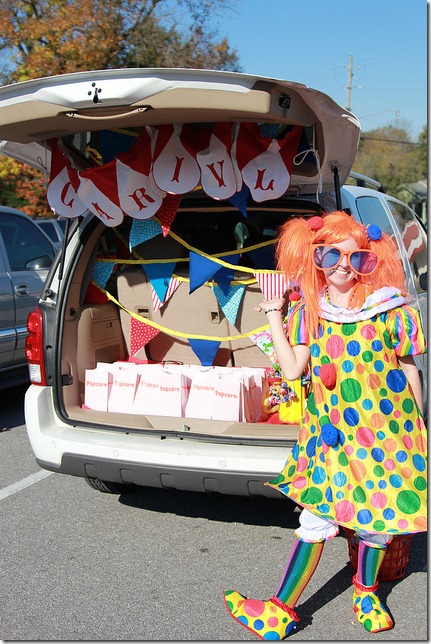 We even got Grandma to come and join in the festivities!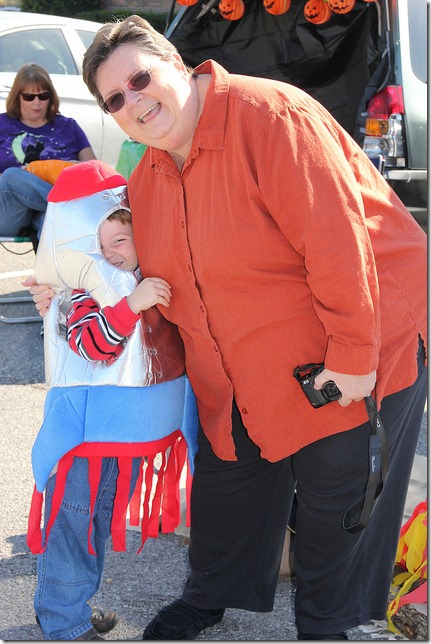 It was another great T-o-T under our belt.  Now, what to do for this year is the question.  It will be our last one at this preschool, so I have gotta step up my game!  I really want to go all out.  Think, Beth, think!