Spider's webs are some of the easiest Halloween images to draw freehand.  In my creepy Halloween chalkboard art I showed you how to spray paint old serving trays with chalkboard paint to use as a backdrop for your Halloween tablescape.
If you're not used to freehand drawing, this is one of the simplest ways to make creepy chalk art for Halloween.  Here is how to draw a spider's web in three easy steps.
1. Draw a small circle in the center (or off center- don't go for perfection.)  Then add rays like a sun. Make sure these lines are semi-straight or it will look odd. 
2. Add shallow arcs that touch each other between each ray.
3. Continue to fill in with shallow arcs until you have a full spider's web.  Put a fake spider over any areas that look weird.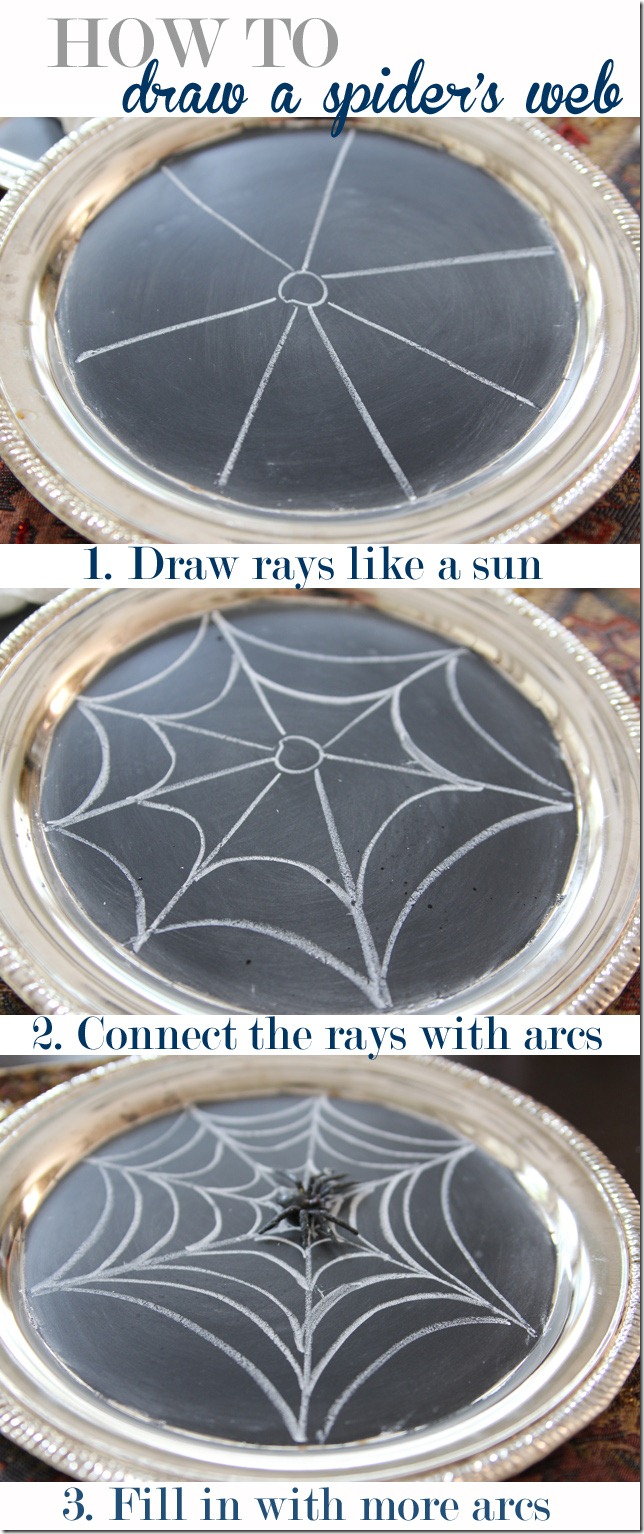 And that's it!  Simple spider's web chalk art. Cast your web somewhere spooky tonight!