I've got this friend named Lucy.  Lucy is awesome. Lucy is inspired.  Lucy is creative. Lucy is a jack of all trades.   So when it came time for me to think about a unique gift for my sister's 40th birthday, I knew immediately to call Lucy.  I searched high and low for a great piece of jewelry that was one of a kind, but I kept coming up empty handed.  So, on  a whim, I sent Lucy an SOS text message asking for any referrals on where to look for jewelry.  And wouldn't you know it?  Lucy makes jewelry.  In her basement.  She told me to come over to her house and we could put something together from her supplies.  I honestly had no idea when I called her that she was a unique jewelry making connoisseur.  I just knew she had great style.  
But when I stepped into her basement and saw her Lucy Locket supplies, I knew I'd come to the right place. Talk about super funky and unique! This is a collection unlike any you'll find at the local jewelry counter.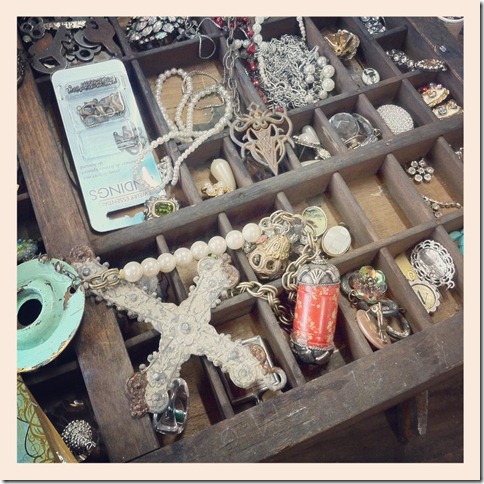 And here is Lucy working her magic on my sister's Lucy Locket with a pair of purple needlenoses. (And hello to her cute little guy who was her assistant for the day!)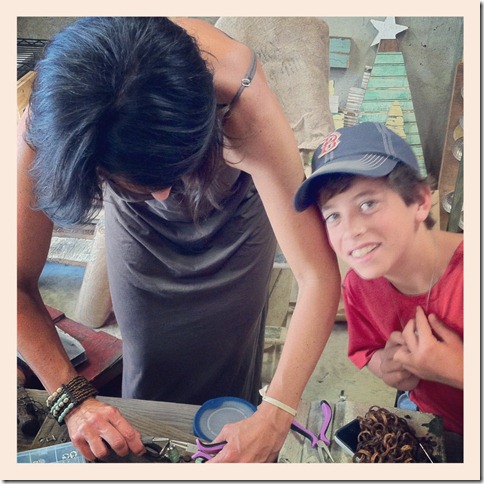 Now, here is what I walked out her door with that day. (Hey pretty lady! Thanks for being my model!)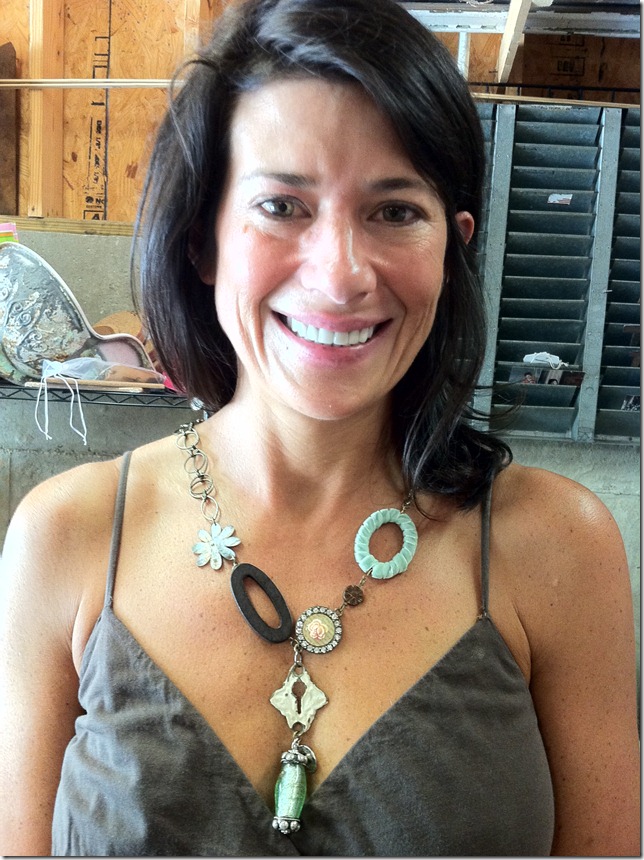 When I got it home my mom offered up one of her old lockets to make it even more personal.  I also had a bracelet from a recent vacation that matched up to the locket my mom had.  So, I gave the LL a little makeover.  There are pictures of my mom wearing this locket when my sister was a baby. I'm pretty sure it came from some place really fancy, like Avon, circa 1975.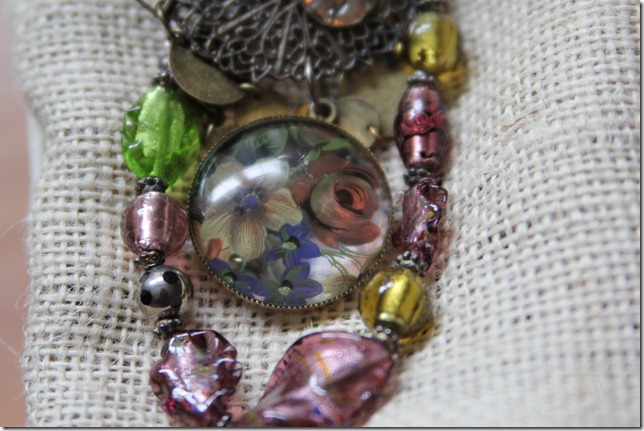 It's an antique now! Here is the finished result: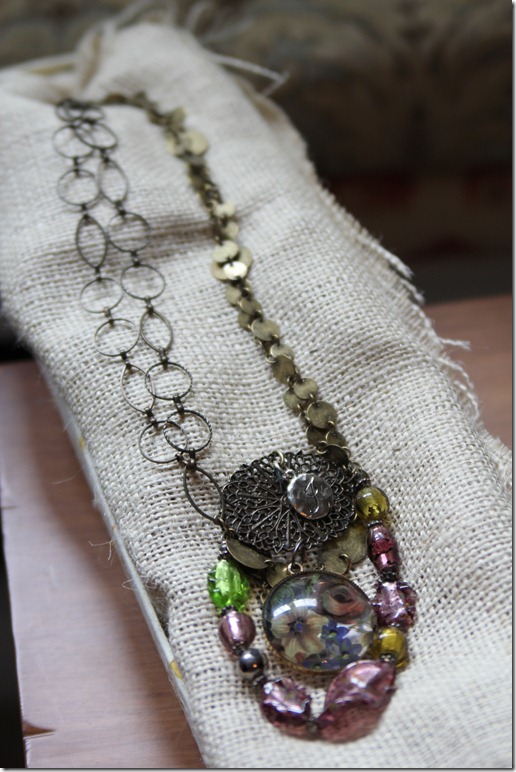 I added a little stamped charm with my sister's initial on it. That's an old earring it's lying on, by the way. Anything goes in a Lucy Locket.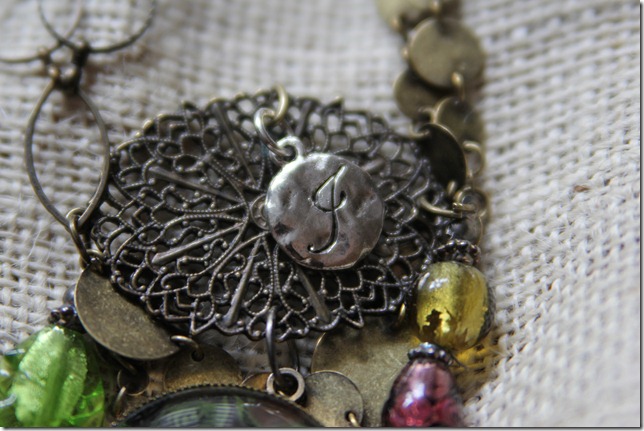 It got wrapped up in a box and tied with some raffia and a bow.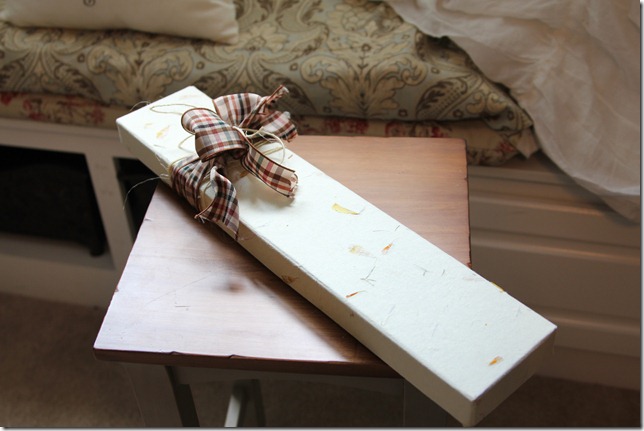 And the end result was a huge hit, with both my sister and my son.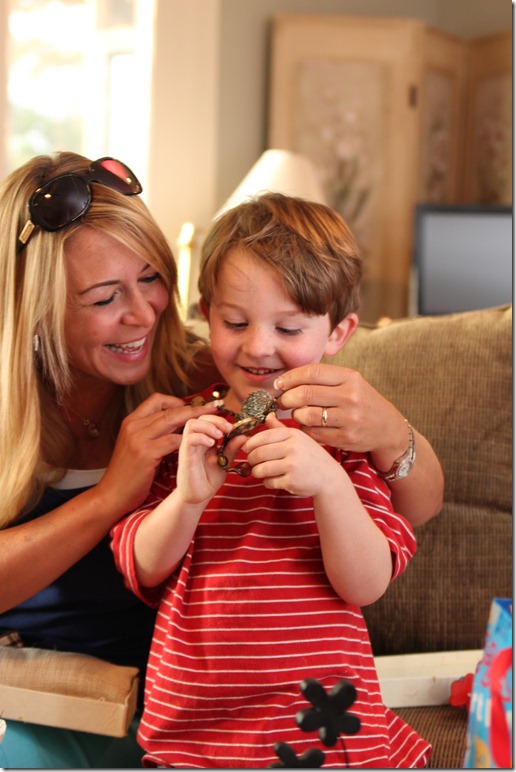 I have plans for the other pieces that didn't make it into my sister's locket. Like maybe a Lucy Locket of my very own!
Thanks so much, Lucy, for inspiring me with your creativity and all your boxes of basement treasures that hot July day.  I owe you one.