We are halfway through the week! I hope you are so enjoying all of these beautiful holiday home tours from these talented bloggers.  Today I've got such a special home to show you.  I've been a huge fan of My Uncommon Slice of Suburbia's blog for many years now, and I'm just overjoyed to introduce Kristin to you and feature her home on my blog.  Every time I visit her blog I feel like I'm cracking open a big, thick, glossy Pottery Barn catalog and ogling all the goodies inside.  Please tell me I'm not the only one who does that?  
I've said for years that Kristin has my MOST favorite fireplace in all of blogland, and so far that still rings true.  That rock just calls my name every time I see it.  Just wait til you see it all decorated for Christmas!
---
~Hi There~
I'm Kristin from My Uncommon Slice of Suburbia. I am absolutely thrilled to be part of Beth's Christmas House Tour. Beth has such a huge heart and I am honored to be here today!
I live in San Diego with three crazy but amazing boys, two wild dogs and a fabulous handy husband. We have a huge love for DIY! We enjoy turning our little slice of suburbia into our dream home while remaining functional and practical. Over the past 12 years we have little by little worked at making our cookie cutter house into the home of our dreams.
Christmas is one of my favorite holidays and I absolutely love decorating the house with the family, I hope you enjoy the tour!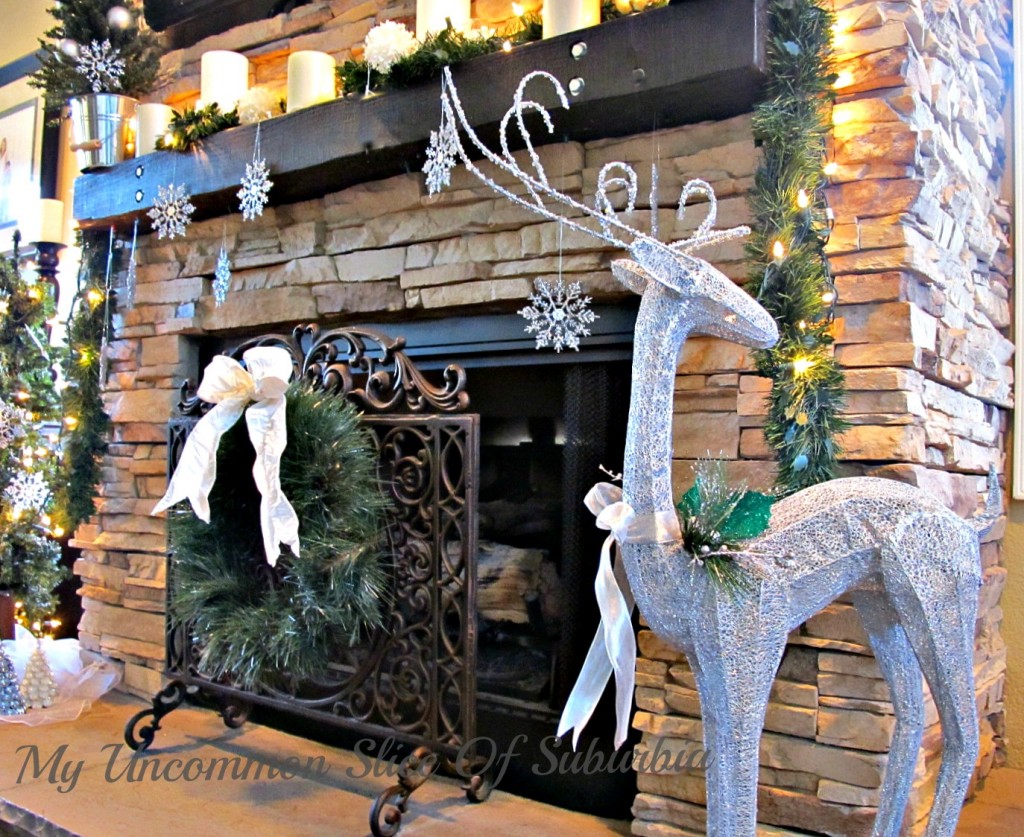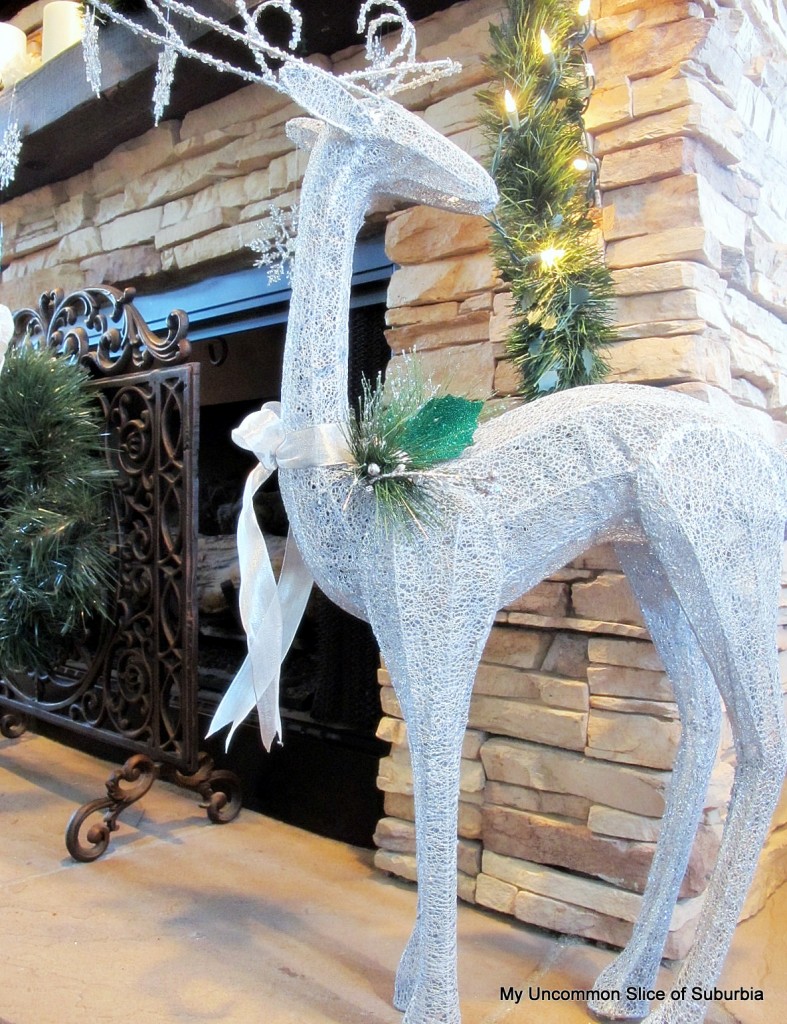 On our family nights we have enjoyed playing board games and watching movies with the fire on and the lights twinkling.
I have had a ton of fun making beaded Christmas trees and ornaments this year with my family and friends.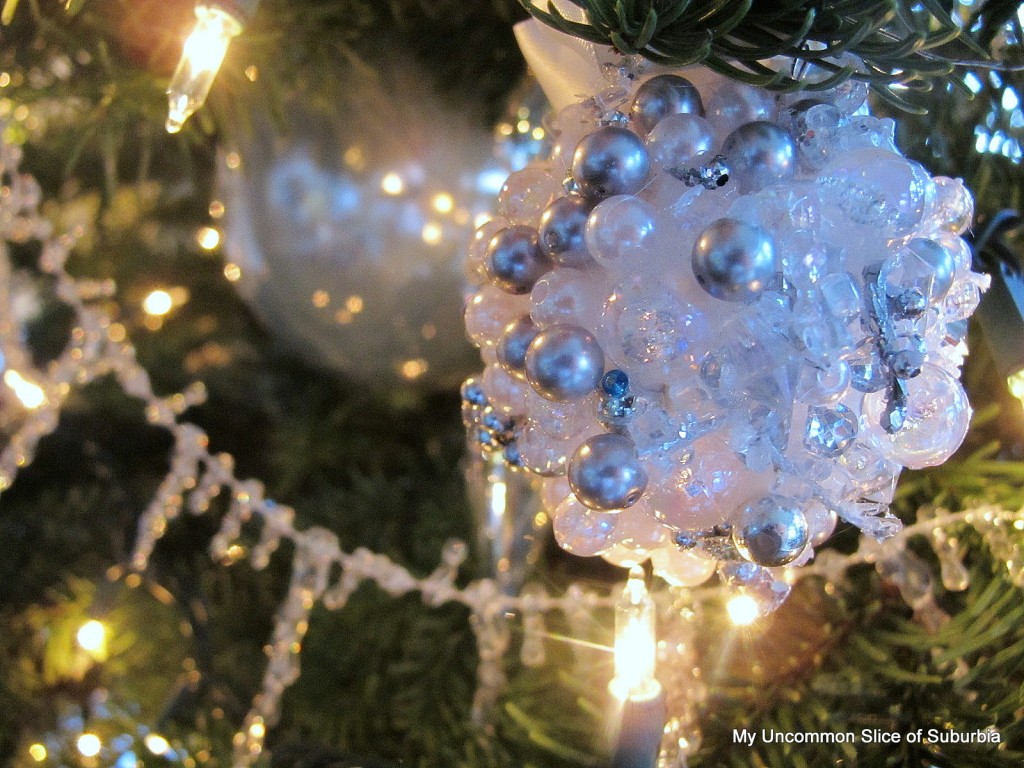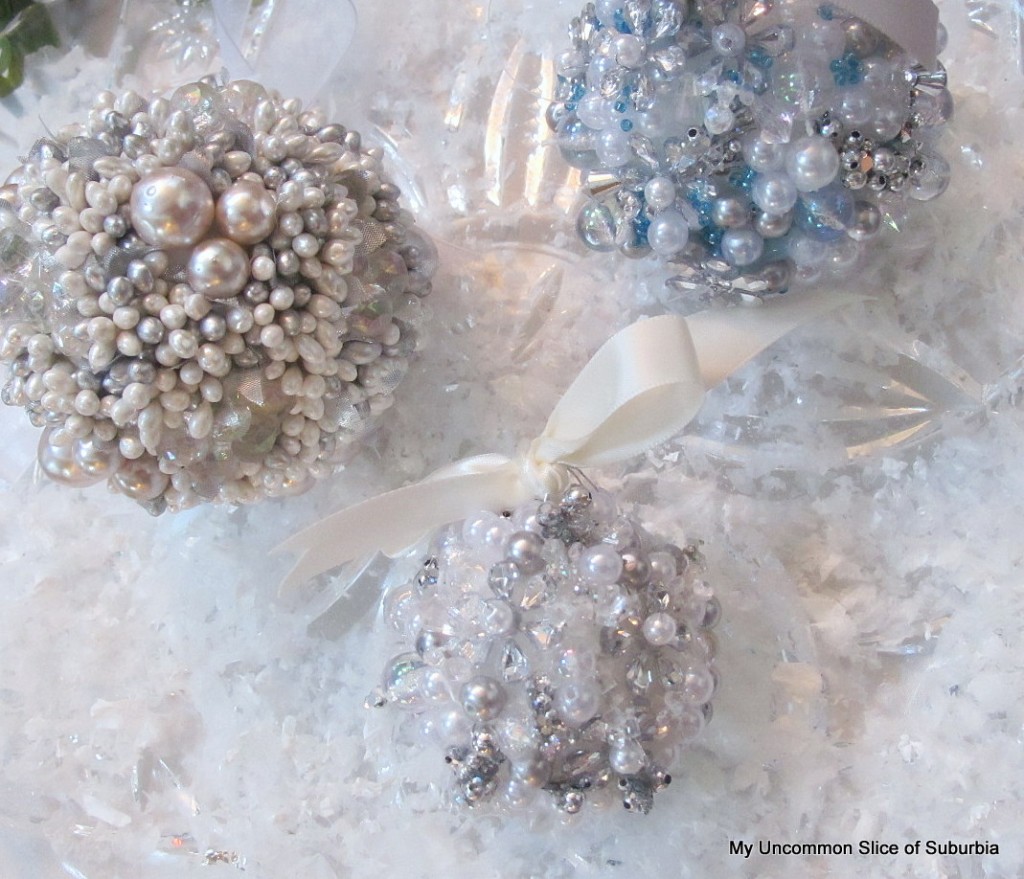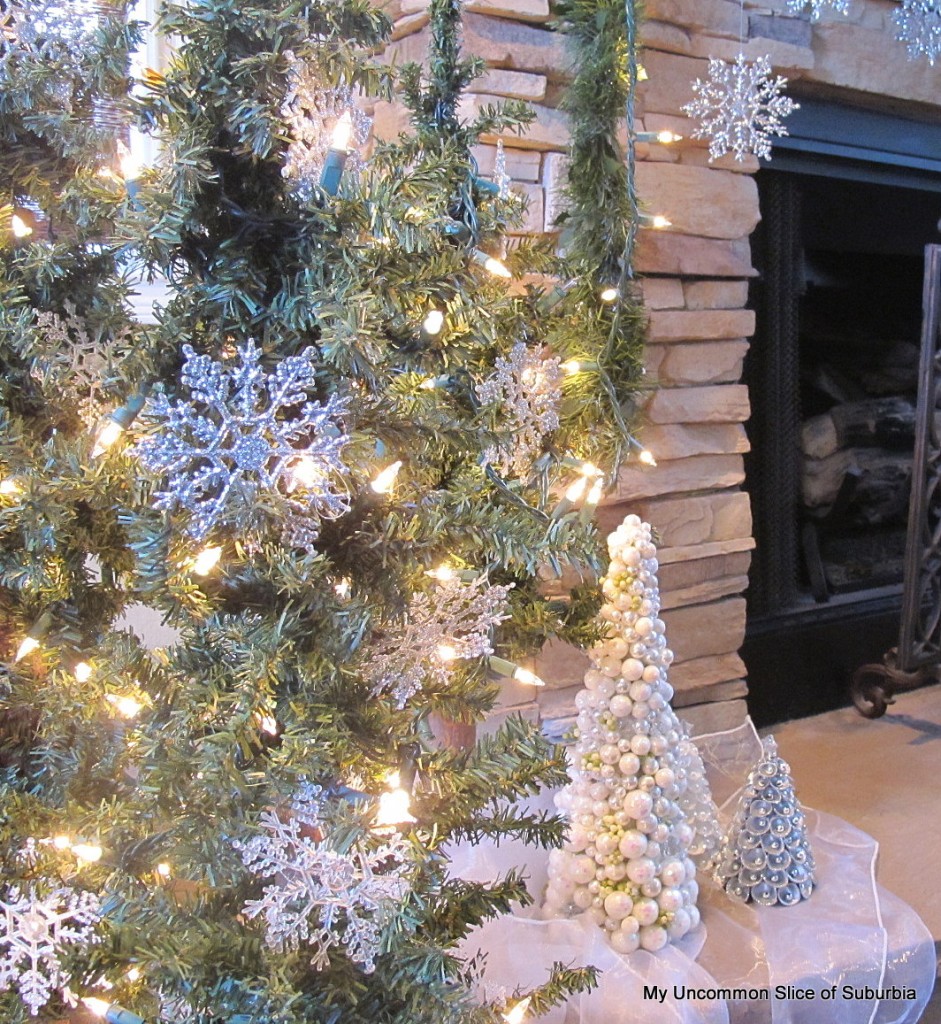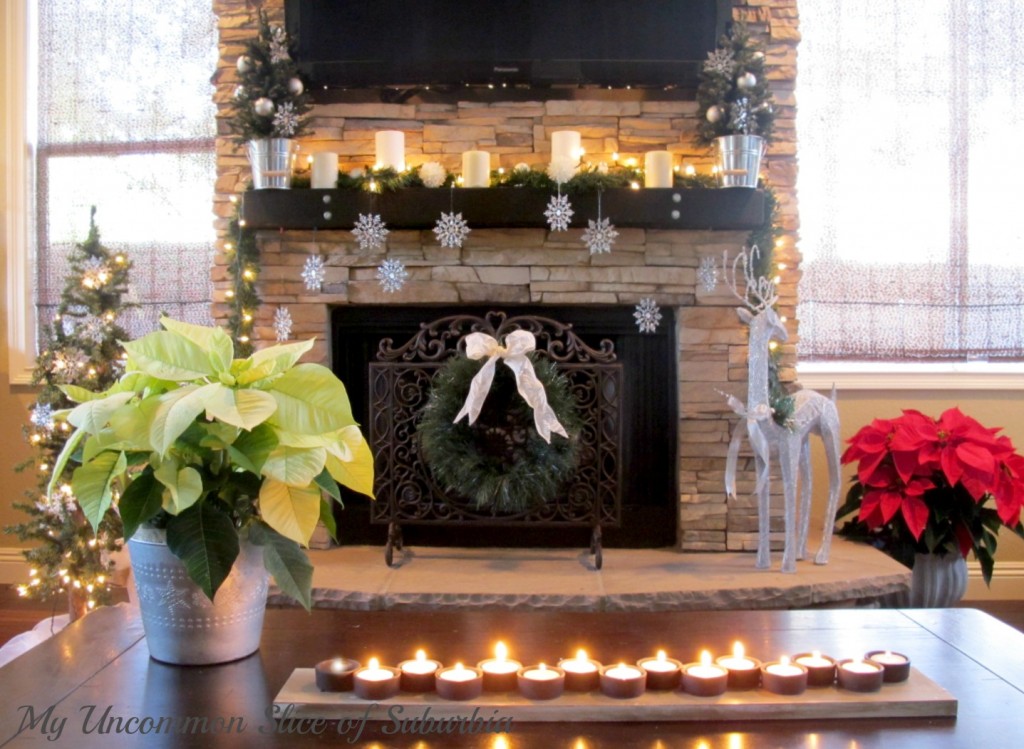 I decided on a very neutral color pallet with pops of silver throughout the whole house this year.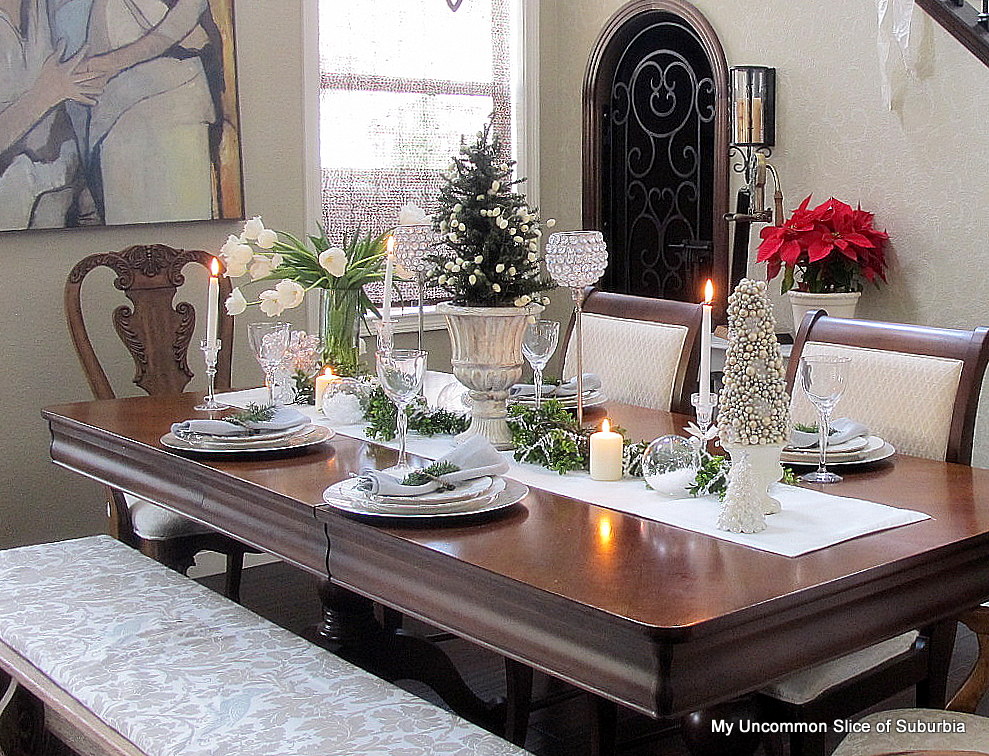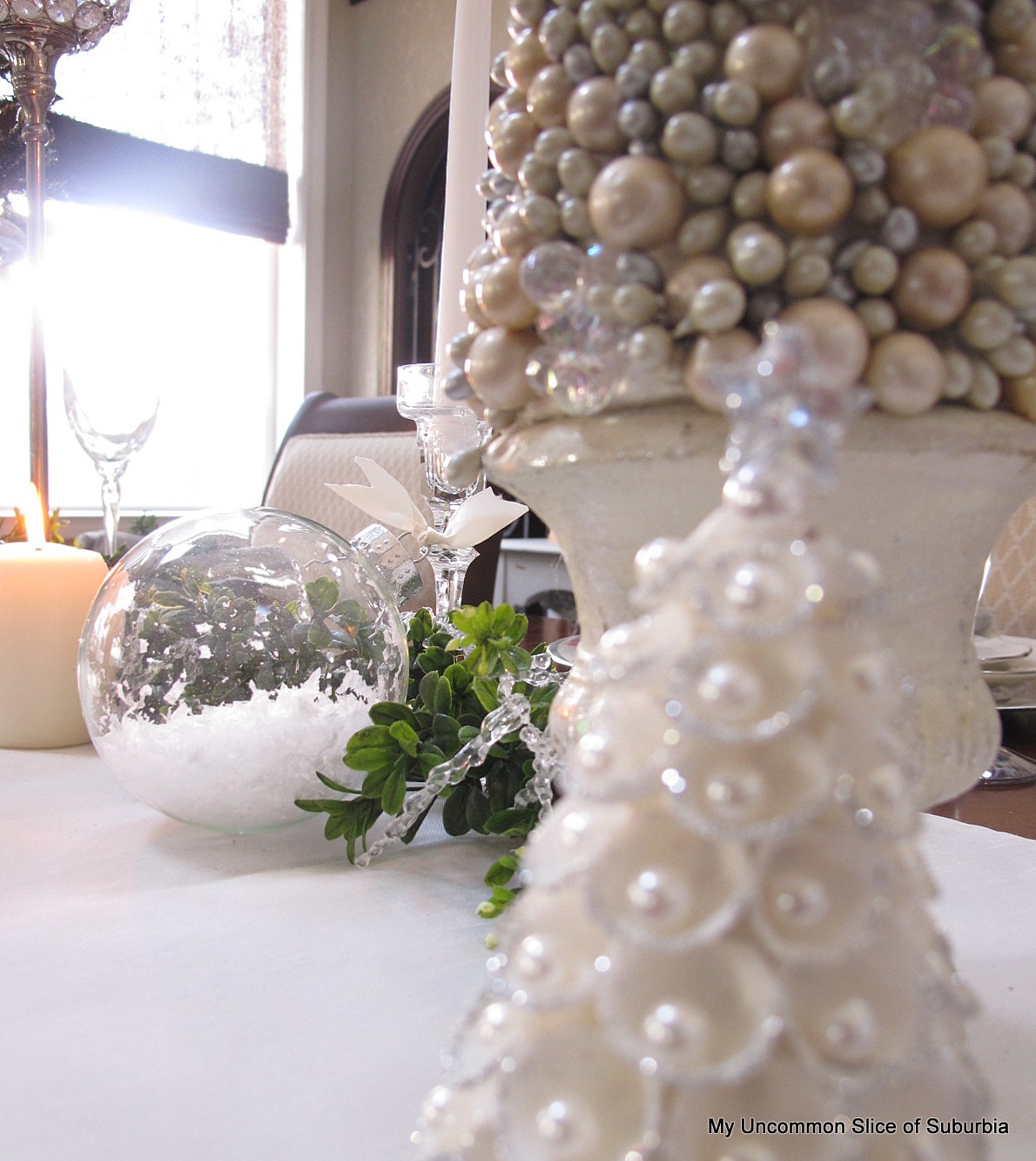 I filled the ornaments on the table with faux snow and pearls and stenciled a few with paint.
We also added a live tree on the stair landing which is our
advent tree.
The boys are thoroughly enjoying picking an activity each day when they wake.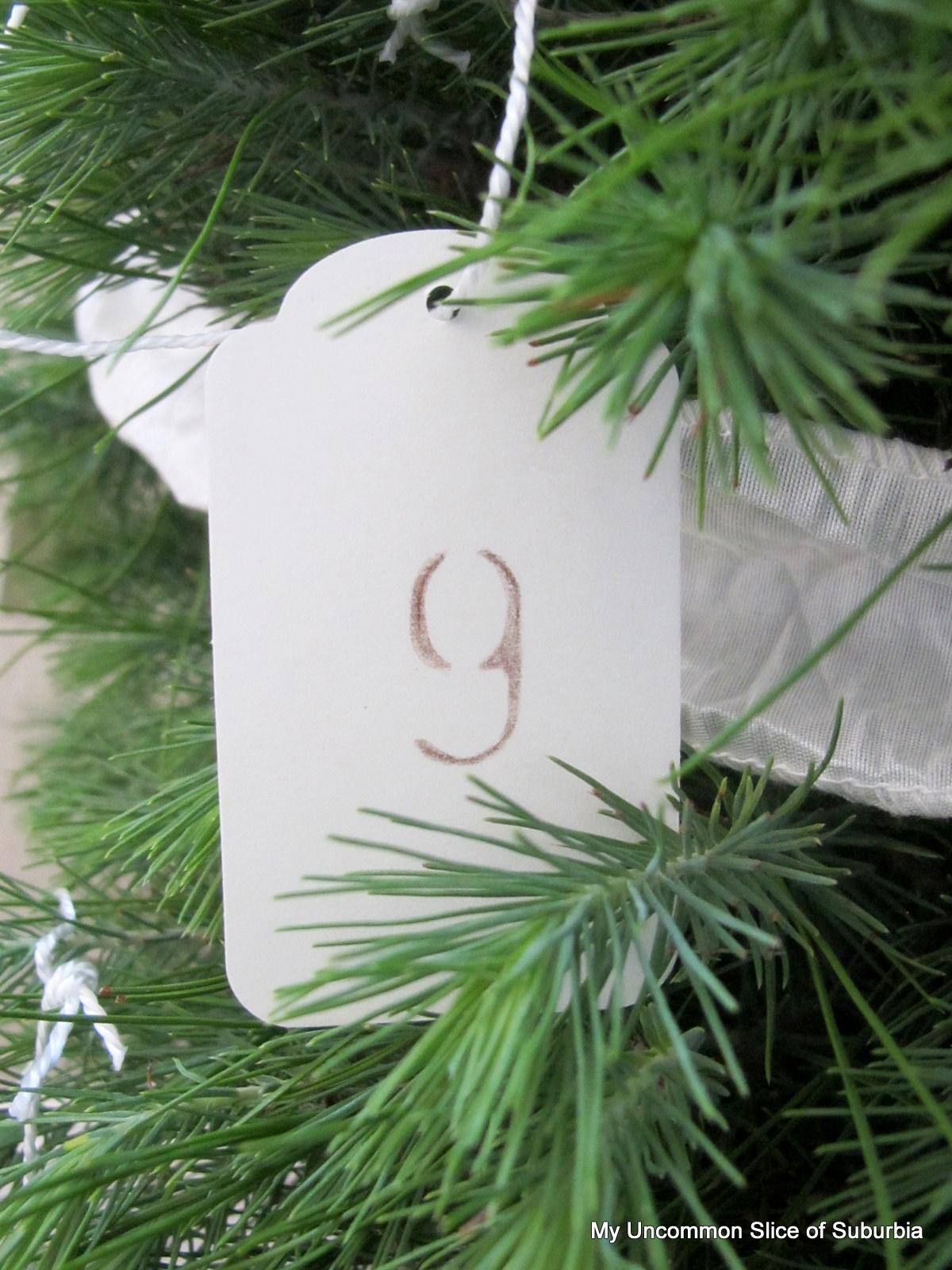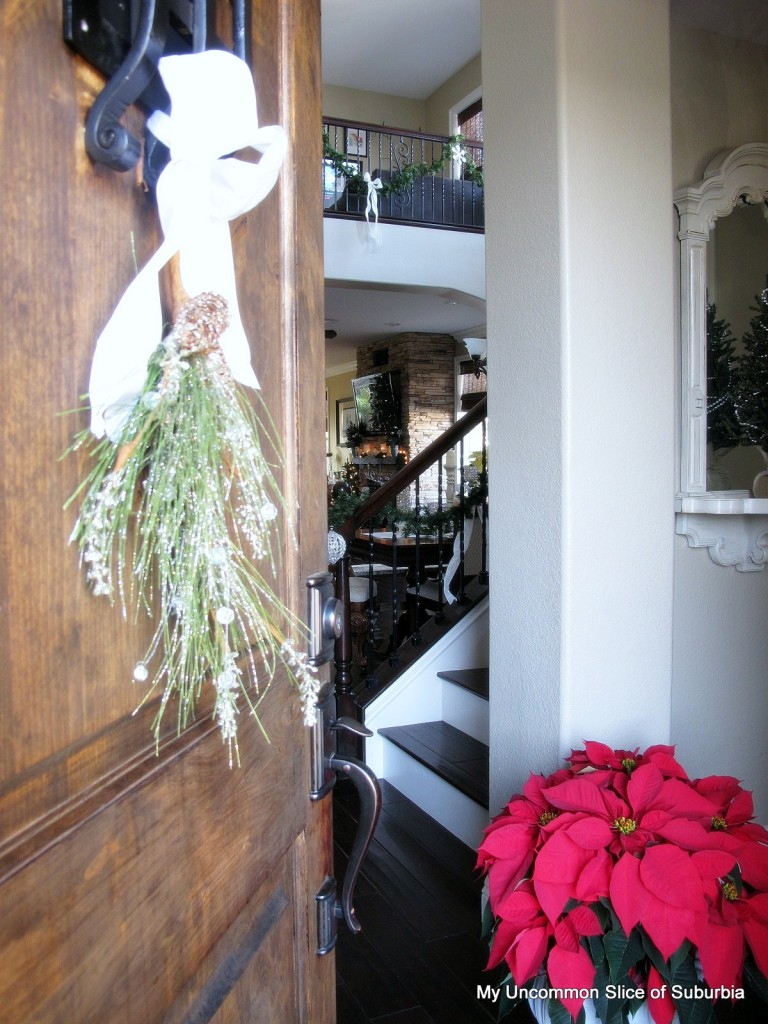 Thank you so much Beth for having me! May your holiday's be blessed this year.
---
Ok, guys… that fireplace?  I want it in my house RIGHT NOW.   Did you notice that hoop-top wrought iron door under her staircase?  I swoon.  Don't you just love Kristin's home?  I'm such a huge fan of her style and have been for many years. Thank you SO much for sharing your home with us Kristin! 
If you see any photos you'd like to pin, please consider clicking over to Kristin's blog and link to the original source.
If you loved touring Kristin's beautiful home please leave her a comment here.In case you want to visit all the previous homes on the Holiday Home Tour this week, please click over to check them out! I promise you will NOT be disappointed.
Karianne at Thistlewood Farms
Celebrating Everyday Life with Jennifer Carroll
Kristin Salazar at My Uncommon Slice of Suburbia
Tara Lowery at Between You and Me
Cynthia Weber at A Button Tufted Life
and Roeshel from The DIY Showoff!
Thank you so much to all of these ladies for allowing my readers into their homes this past week.