As it turns out, what happens in Vegas does NOT stay in Vegas.  Today I'm guest posting over at Building Moxie recapping my adventures at the IBS 2013 in Las Vegas last week.  That's IBS as in the trade show, not the stomach condition. It stands for International Builders' Show, and it's THE place to go to see every new product in home building trends.  I learned a ton of stuff, and I'm sharing all my secrets over on JB's blog today so please head over to check it out!  
I posted pics of the Strip on Instagram and got scolded by all of my friends for going to Vegas without letting them know.  Let me be the first to assure them that I would have been completely worthless to them on this trip even if we had the time to get together and hang out.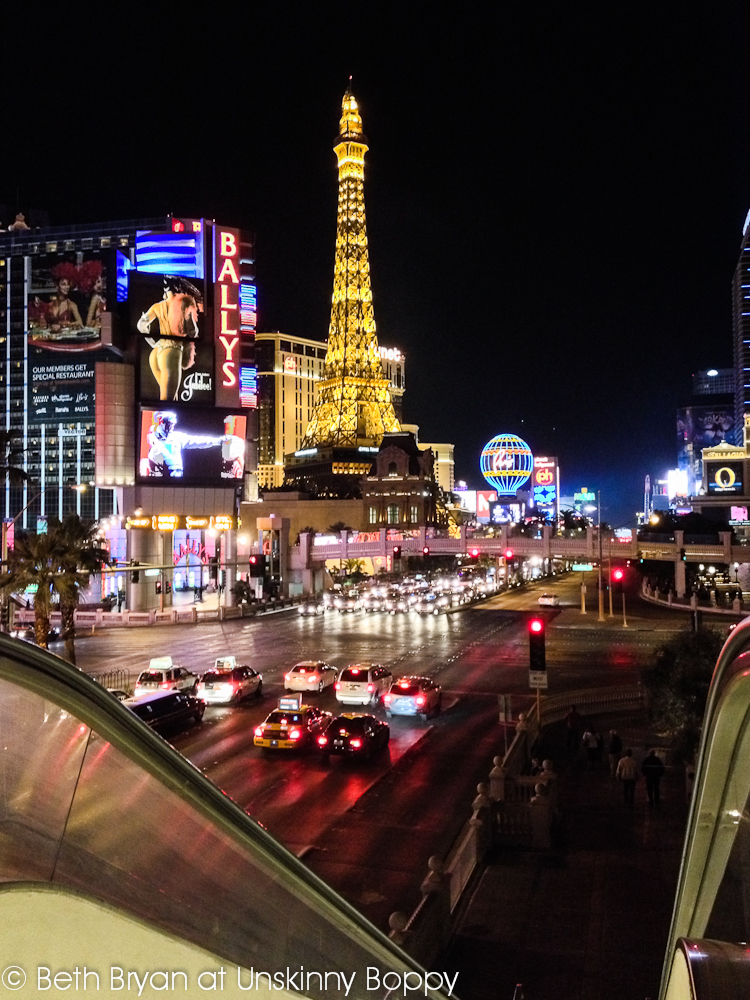 I snapped this picture on the crosswalk right outside of Caesar's Palace.  After walking the 360,000 square foot trade show for three days this photo was about the most I could manage from Vegas nightlife.  I was exhausted!  My coworkers were exhausted.  Everyone I spoke to at the show was exhausted.  After three days of walking all over that place we all just wanted to sit down and relax when we got back to the hotel.  I didn't even step foot inside another casino besides the one at Caesar's.   I took this picture early one morning from my 39th floor hotel room window.  I love the reflection of the sunrise on Trump's place.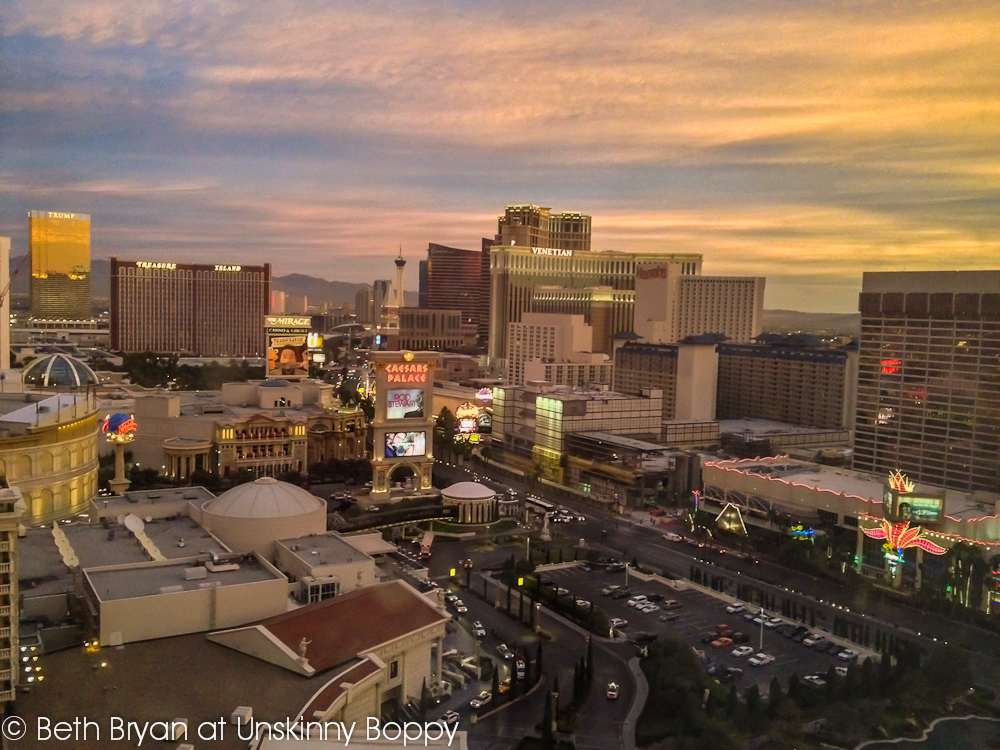 I missed Garrett something fierce on this trip, but I did get to have a little fun with him one night over the phone.  I was telling him about the huge buffet where I was eating and all the different foods that they had on the enormous buffet bars.  I told him to name any food that he could think of and I would text him a picture of it.  He said "Hershey's kisses!" which were right there on the bar in the apothecary jar.  Next to find was ice cream, which of course was an easy find.  From there it turned into a full blown food scavenger hunt where he named a food and I went on the hunt to find it and snap a photo to text back home.  I dare you to play this game the next time you are on your way to another Vegas buffet.   It was incredibly entertaining for the 5 year old crowd to name a favorite dish and see mom text a picture right back to them.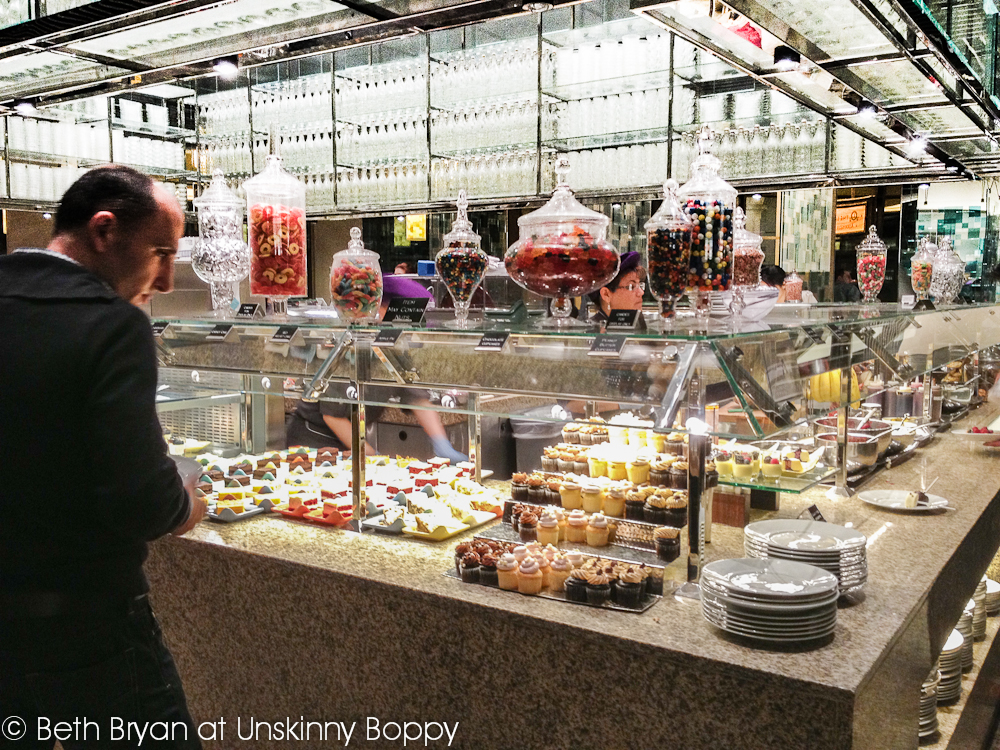 All in all it was an incredible trip and I'm so glad I got a chance to see it.  Thanks to my company for footing the bill so I could wander through the greatest trade show on Earth for a girl like me. 
There was also a little side bonus to this trip.  I got to meet my favorite lyrical poet, Mr. Vanilla Ice himself!   You'll have to head over to Building Moxie to read more so, if you get a chance to stop by and hear all about my recap of the builders' show I'd love for you to leave a comment for me over on the blog!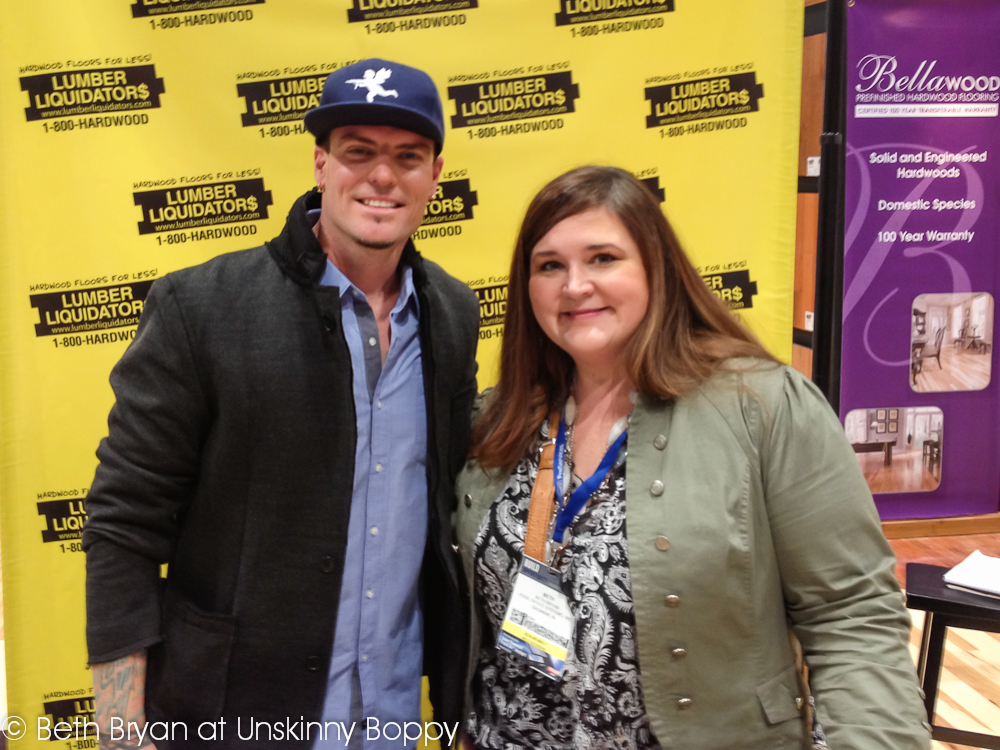 ---
Also, we have a winner for the Origami Owl giveaway!
Congrats Jen!
Leanne wanted me to tell y'all that if you didn't win, she will make you a great Valentine's special offer. If you place an order by February 5th on her Origami Owl giveaway page, she will give you a charm for free ($5.00 value)! To get your free charm, simply visit Leanne's store, and place your order minus the free charm that you want. Then email [email protected] with your free charm choice & mailing address. She will order them & ship them to you!
Now that's a sweet deal!