I found some cute dinosaur and butterfly sandwich cutters at the Target dollar spot a few weeks ago, so decided instead of candy this year G's classmates would get a sandwich cutter valentine.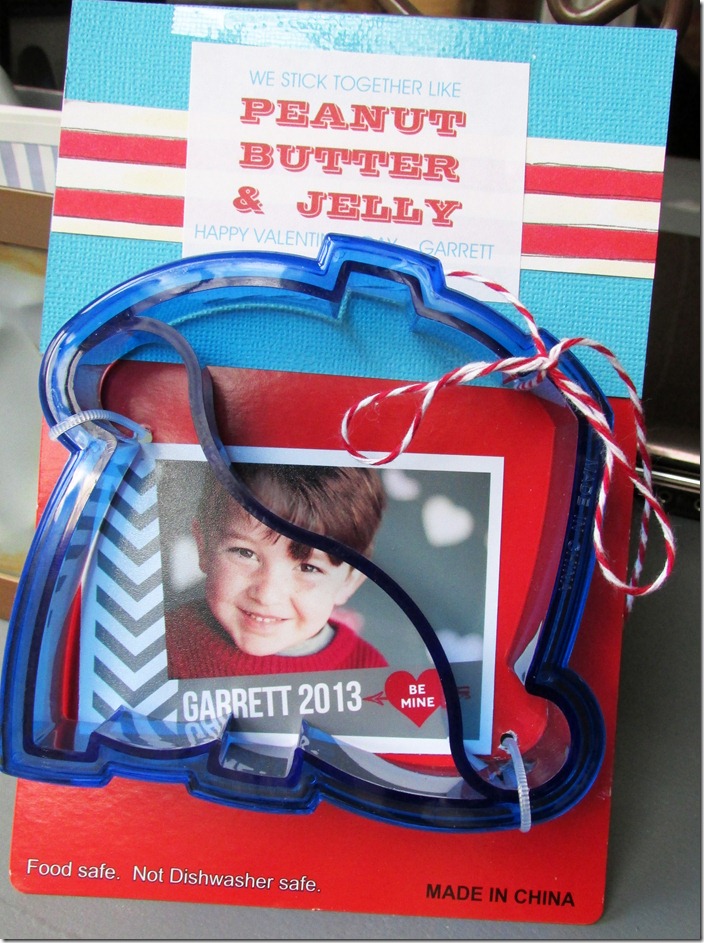 I taped a little bit of scrap book paper to cover up the label, then I added a printed label on top of that.  I thought of a bunch of different sandwich related puns, (You're my hero!) but in the end I stuck with what preschoolers know best- PB&J.  "We stick together like Peanut Butter and Jelly" seemed to be the best universal preschool sandwich language I could create.
I had Garrett's GORGEOUS Valentine pictures taken by Lori Gordon and printed out wallet size at Costco.  Those got stuck behind the sandwich cutter, and boom… Instant Valentine.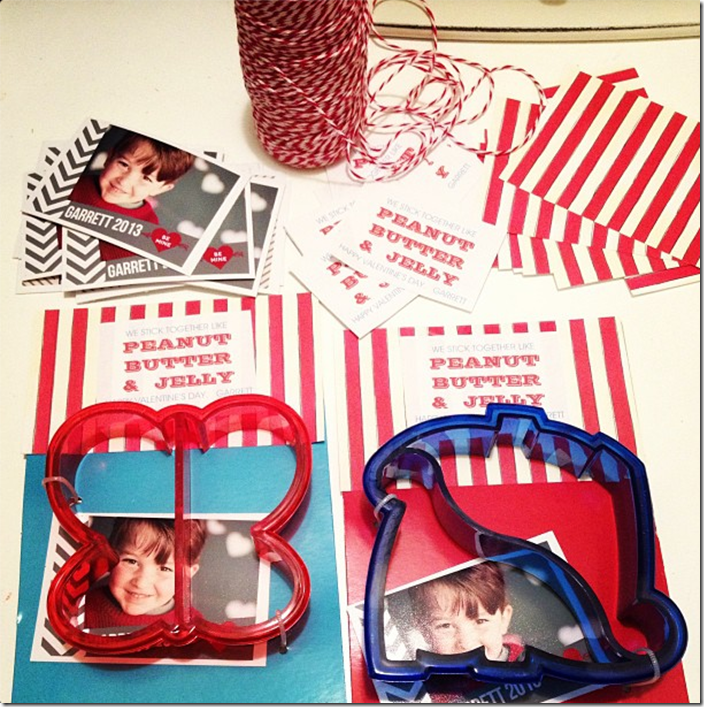 If you want to print these labels out for you for yourself you can download the free Valentine's printable PDF here!
Happy Valentine's Day!
Linking up at Tatertots and Jello