This giveaway has ended! Thanks to everyone who entered, and congrats to the winner! 
If you were not the winner, now you have the perfect gift to request for Mother's Day. 
Or Christmas.
Or Tuesday.
---
Good morning, all you beautiful people!  Man, am I excited to share this post with you today. Who wants to win a gorgeous top grain leather diaper bag (that could also serve as a camera bag!)  from Copper River Bag Co?  Yesterday I posted on my facebook page saying when I got to 5,000 likes I would giveaway a beautiful Copper River Diaper Bag. Well, you guys answered with a vengeance!  We blew the doors off of 5,000 within a few hours.  Let me say a great big THANK YOU to my blog friends who helped push me over that nice hurdle.  I love you guys, and welcome to all my new facebook friends!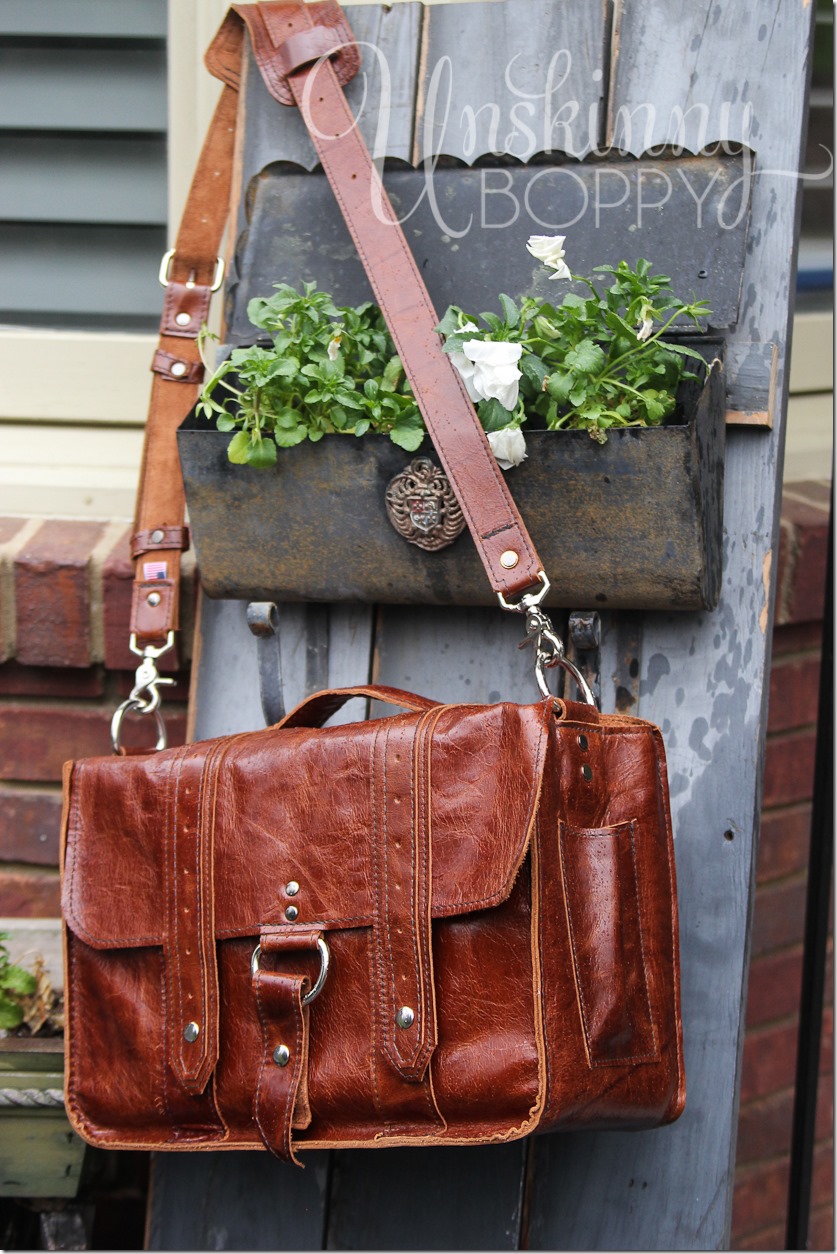 If you've been a reader here for a while, you'll know that I am a huge fan of Copper River Bags.  Copper River was the first company to make a camera bag that made my knees weak and my heart go pitter patter and my stomach turn a flip-flop when I first laid eyes on it.  My Serengeti Camera Bag has been perma-strapped to my side on every vacation since the day it arrived as a Mother's Day gift last year.  My husband loved it so much he asked for a 17" Journeyman Copper River Laptop Bag as a Christmas gift last year, which Santa delivered with great excitement on Christmas morning!  Because I am a bad blogger I haven't even gotten a post up about it yet! 
But now? 
NOW I have a whole new bag to stroke and caress, because the amazingly kind folks at Copper River Bags were generous enough to send me my very own diaper bag in Italian Caramel leather to review here on my blog.   Thank you SO much, Copper River Bag Company!  AND (and this is a huge and…) they want me to give away one of these diaper bags to one of my readers!  That means YOU could be stroking and caressing one of these drool-worthy bags in the very near future!  So without further ado, Ladies and Gentlemen, let me present to you the COOLEST diaper bag on the planet…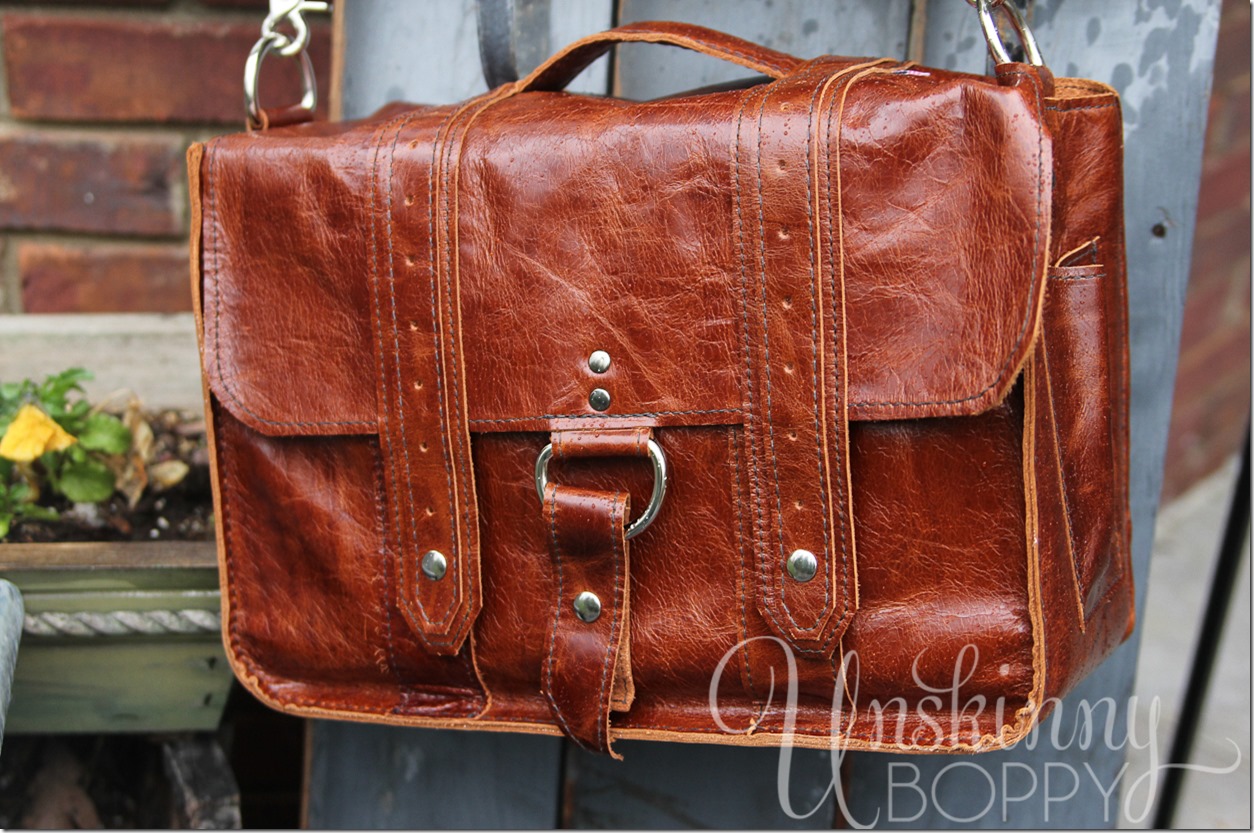 Is it not friggin spectacular?  Even a dude would love carrying this diaper bag.  Like, the manliest of men who wear aviator sunglasses and have perfect Bradley Cooper hair.   This diaper bag is so cool it's making my ol' ovaries flutter a bit. 
But, before my mother starts calling me and asking when I'm due, let me say that I am firmly a member of the one and done club.  There are no babies in my future. But even though Garrett is already five years old that doesn't mean I don't know a thing or two about diaper bags.  Keep in mind that when I first started this blog I was a hardcore mama blogger who talked about all the times my child acted like a hellion in public and the joys of screaming babies and blowouts.  Ok, ok, there were some cute posts, too.  But the point is… Boudreaux's Butt Paste and I were BFFs for a few years.
So, let me show you how you might possibly use this bag as a diaper bag if you're expecting a little one: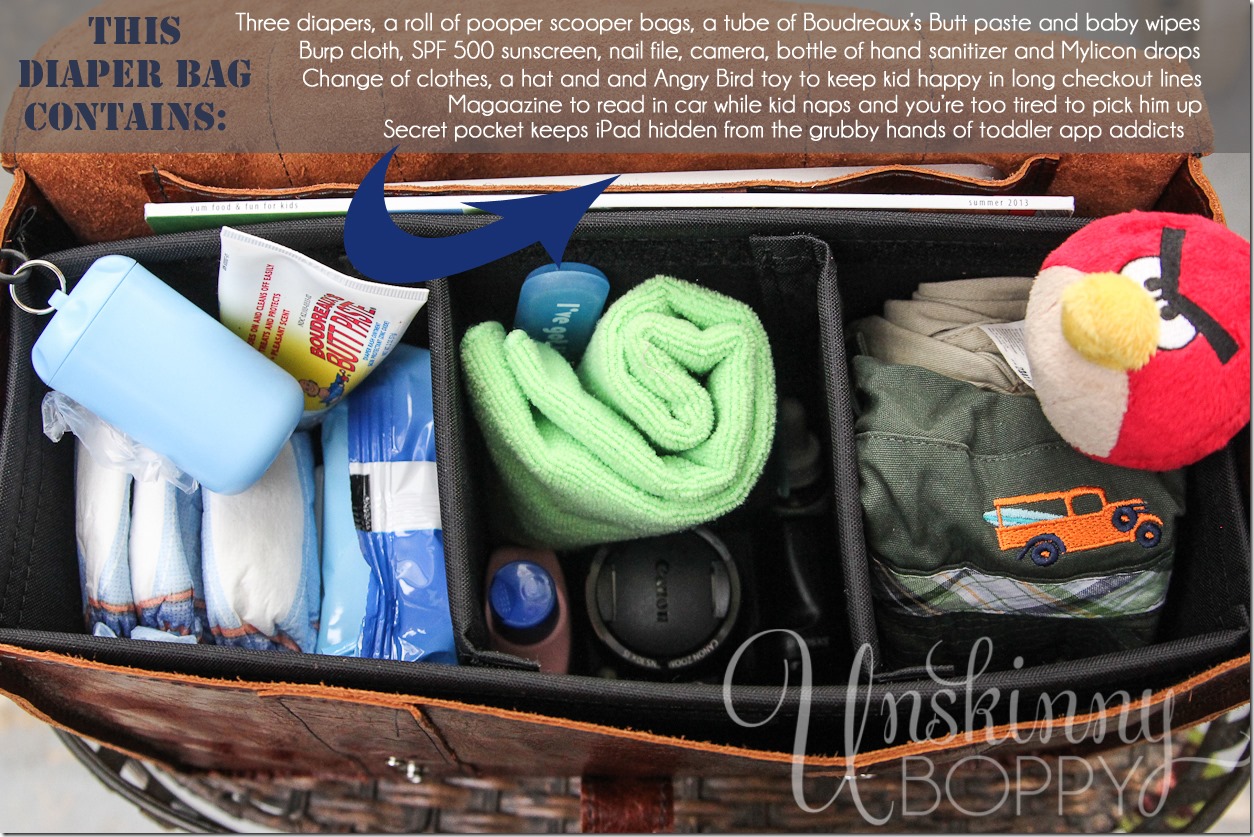 See?  I still remember all the necessities of traveling with a tot.  Unfortunately I gave away all of my bottles and sippy cups a long time ago or I would totally have shown you just how many bottles of spoiled milk would fit inside this bag. BTW, the answer to that question would be "a crap ton".  I love that there are three large compartments with moveable dividers and a secret pouch for your iPad.  There is also a back pocket with a changing table pad conveniently included! 
Also note that the compartments are the perfect size to smuggle bottles of wine and snacks into chick flicks or your kid's sporting events, if you're an adventurous sort.
If we're being completely honest, though, this bag will never see another diaper again.  After that last staged picture was snapped I snatched all of that stuff out of there and tossed it into the back of the closet where it belongs.  Let me show you how I will actually use this bag for my other children named Canon, Tamron and Speedlight.  Don't worry.  They are potty trained.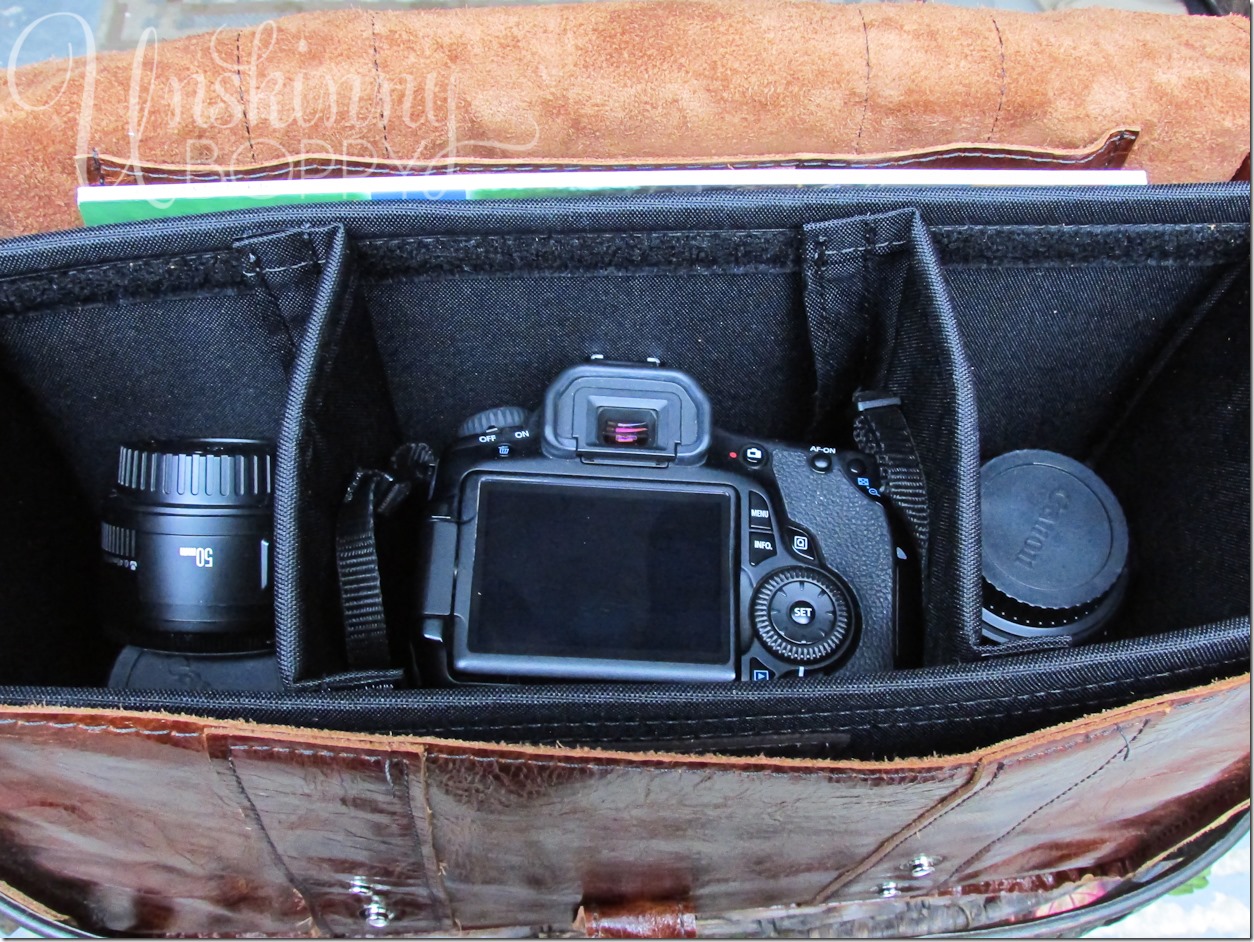 Seriously though, no matter how you use it on the inside, it's guaranteed to be GORGEOUS on the outside!  This leather…oh man, I cannot even tell you how amazing it feels (and smells!)  The craftsmanship is outstanding, the dividers are solid and sturdy, the straps are long enough to be worn cross body so they don't dig into your shoulders, the hardware is not going anywhere anytime soon, unlike the cheap plastic buckles of other bags I've owned.  And, just in case all of this isn't enough you get a 100 year warranty with the bag, so, you're covered no matter what!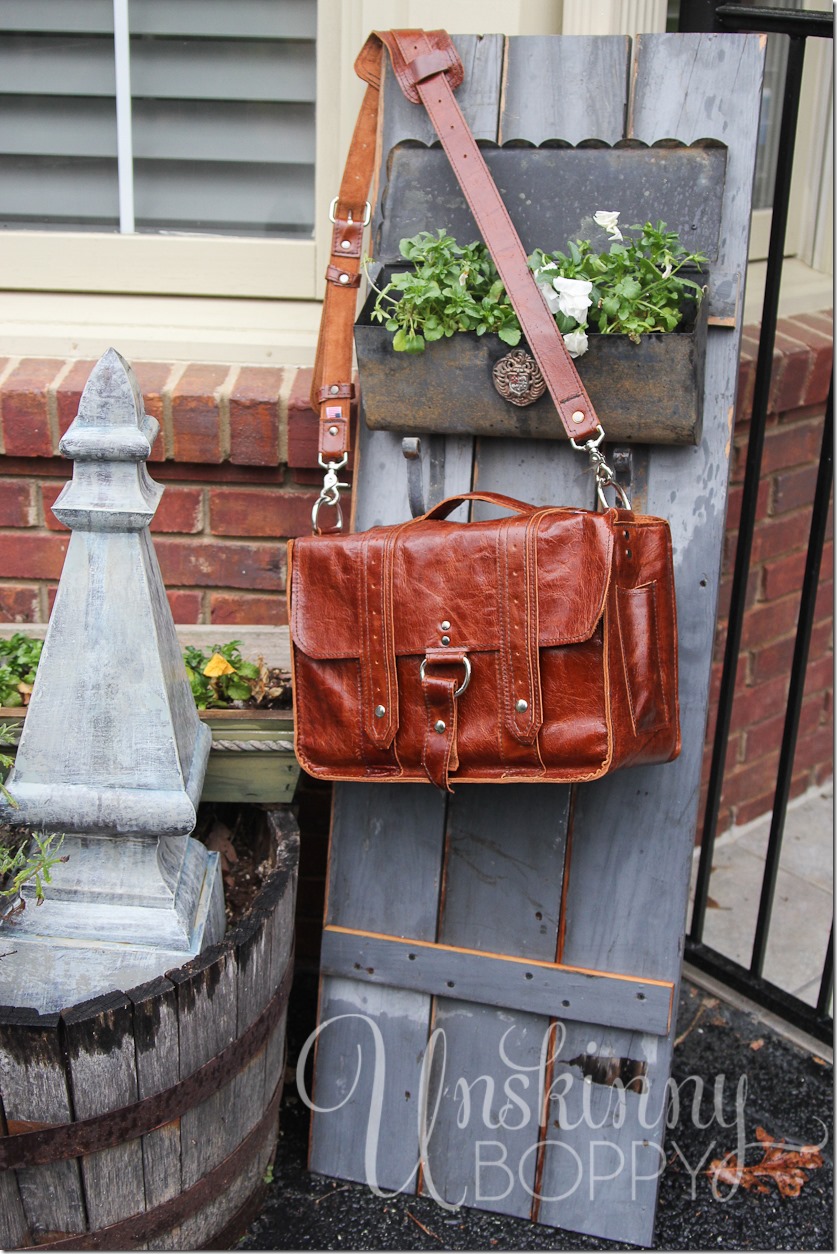 There are iPhone pockets built into either side of the bag for easy access while you're trying to juggle a Snap-n-go stroller and a 20 lb squirming alligator-baby.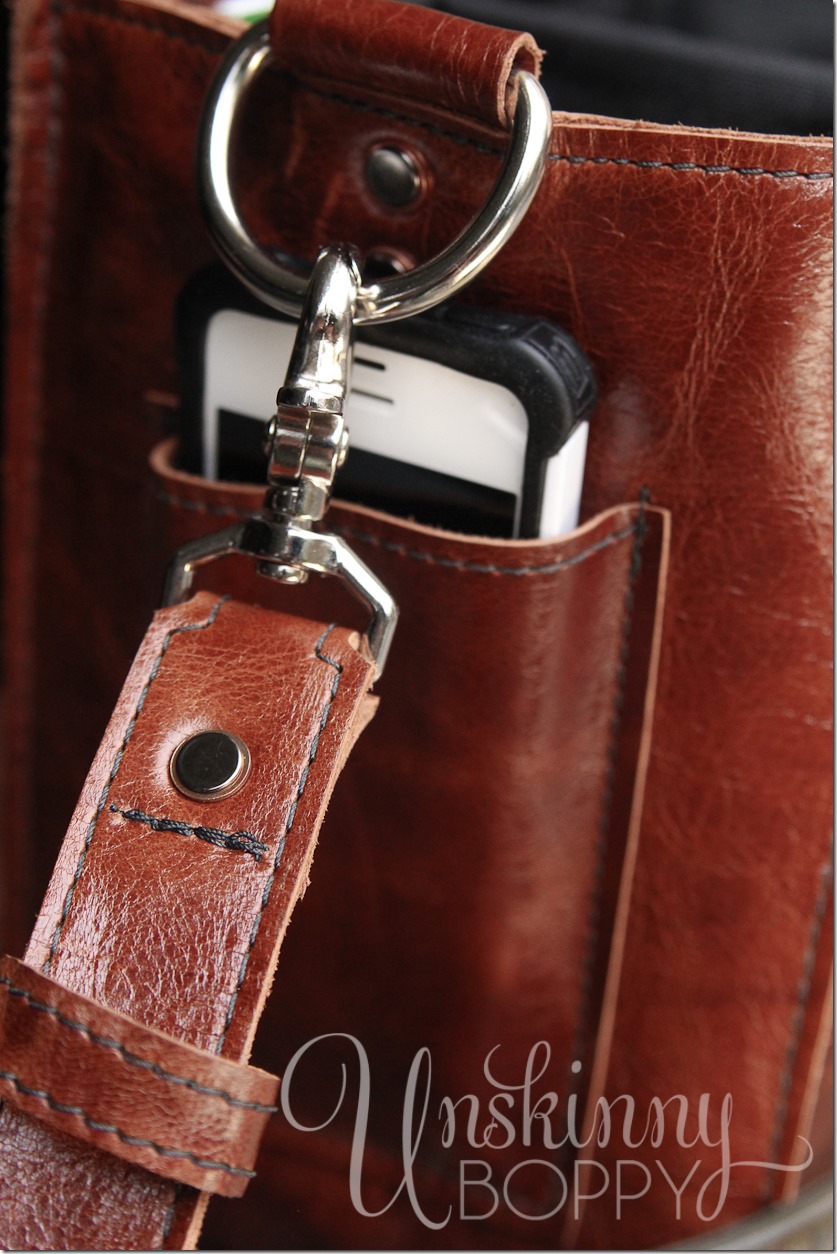 Oh, and did I mention that Copper River Bags are proudly made in the USA?  Can't ask for much better than that. Buy Local.  Buy Handmade. Buy American, y'all.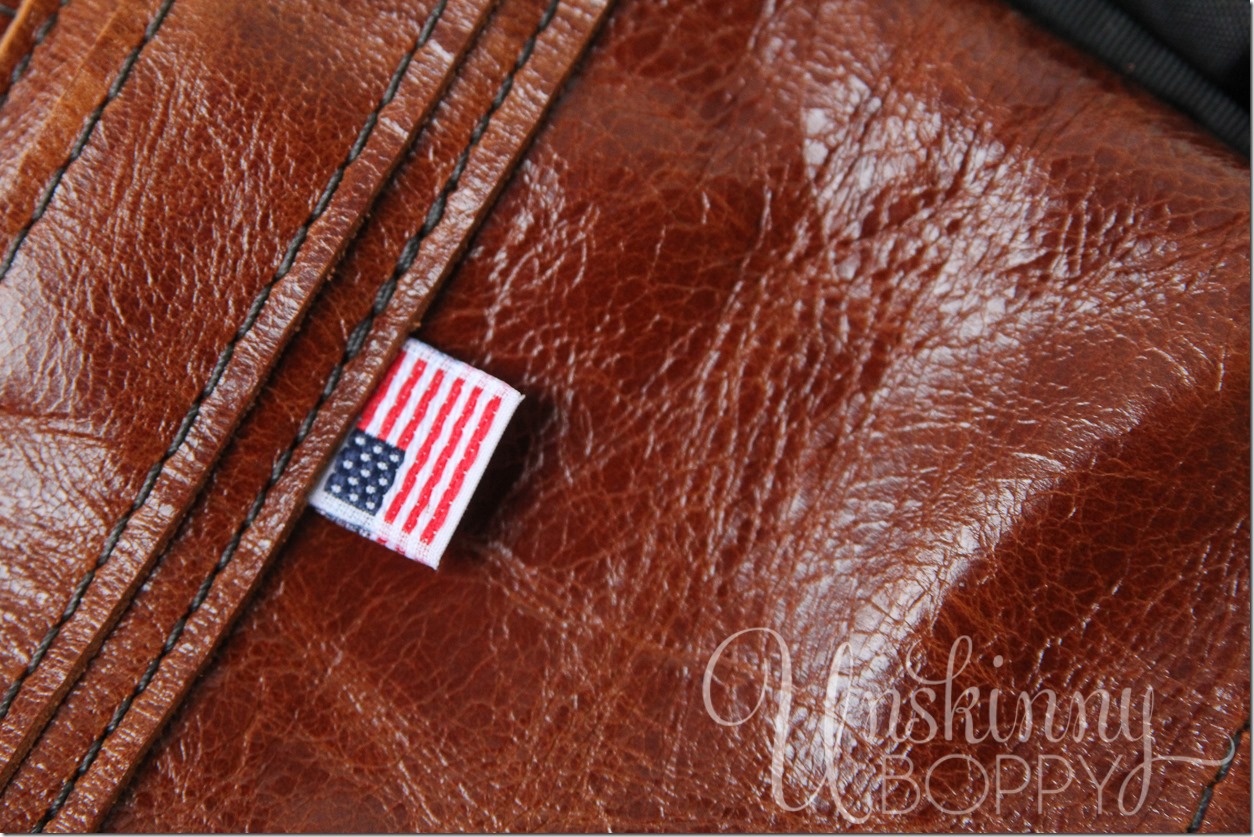 For posterity's sake, I took a picture of my husband's laptop bag so that you can see the difference in the leather.  His laptop is a matte mocha finish, like a well worn bomber jacket.  This new bag is shiny and gorgeous and the color of the top of a perfectly caramelized crème brulee, and it is appropriately named Italian Caramel.  The diaper bag also comes in a pretty new red color called Italian Ruby Red.  If you win, you'll get to choose between the Italian Caramel or Ruby Red colored bags.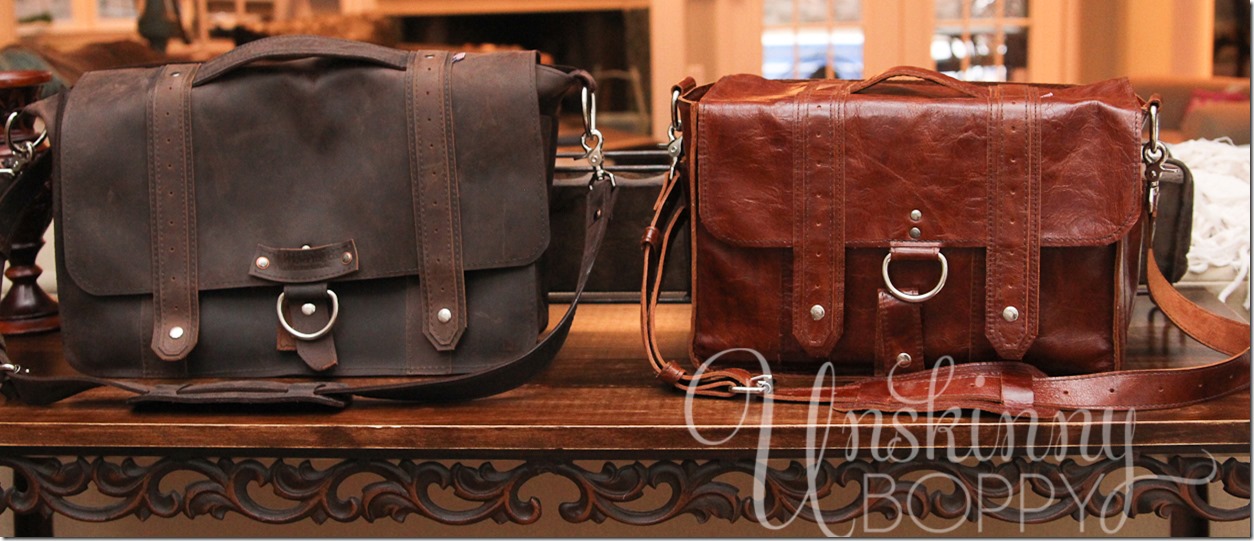 I could go on and on about these bags, but I know everyone is ready to get to the part where they get to WIN one for themselves, so let's hop to it.
To enter for a chance to win one of these gorgeous bags for yourself, check off as many of the Rafflecopter options as you can handle below:
The giveaway will end at 12:00 AM Eastern time on April 8th, 2013. GOOD LUCK EVERYONE!  I cannot wait to announce the winner of this contest! 
---
Disclosure: I was given this Copper River Bag for free to review for this sponsored blog post and giveaway.  My first two Copper River Bags were purchased with my own money, though, so that tells you how much I love their products.  All opinions are my own, as per usual.