The Before and After Contest that I co-hosted with One Project Closer this past weekend is over and it's time to announce the winner. 
Let me first say that you guys did NOT make this an easy decision.  I have been going through all of these links and so many of them are just outstanding.   Trying to pick a favorite out of this group is like trying to choose my favorite flavor of cupcake… Um.  I LOVE THEM ALL.   But Jocie is forcing me to pick just one, so I finally narrowed it down tonight.
Before I announce the winner I wanted to show you all what made this such a hard decision for me.  I'm going to highlight a few of the ones that I thought were really outstanding this week, then announce the winner at the bottom of this post.  Please take a minute to click through and check out each of these amazing before and after projects. 
Remember if you want to pin these to do it from the original sites and not mine!   Give credit where credit is due!
OUTSTANDING RUNNERS UP: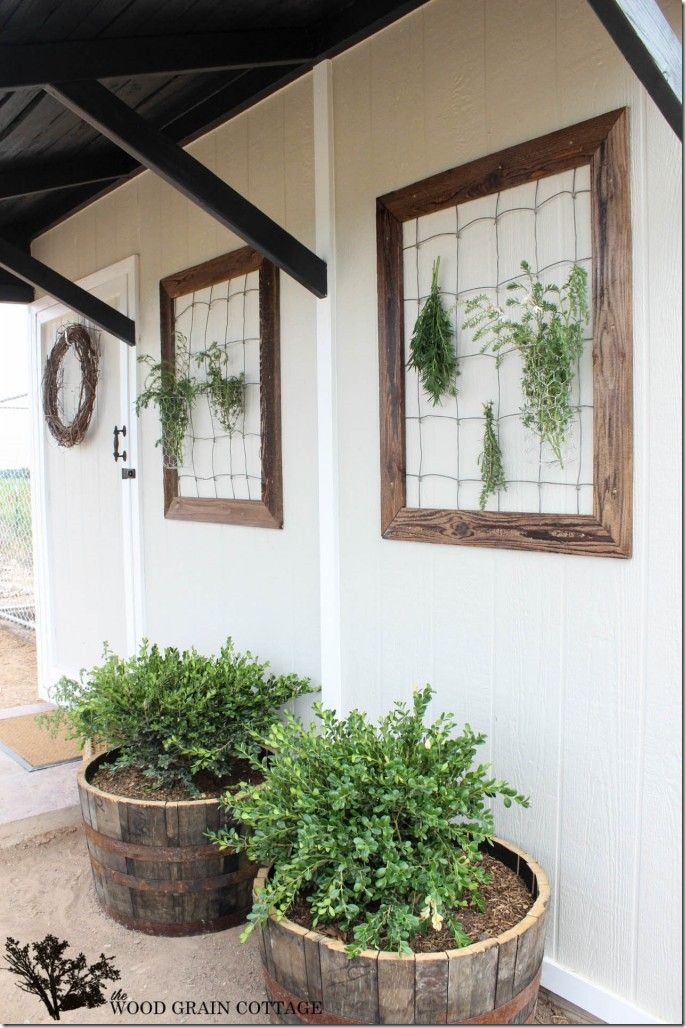 The Wood Grain Cottage created these herb drying racks on her potting shed and took a photo of them that could be on the cover of Country Living Magazine.  Seriously?  How in love with this picture are you right now?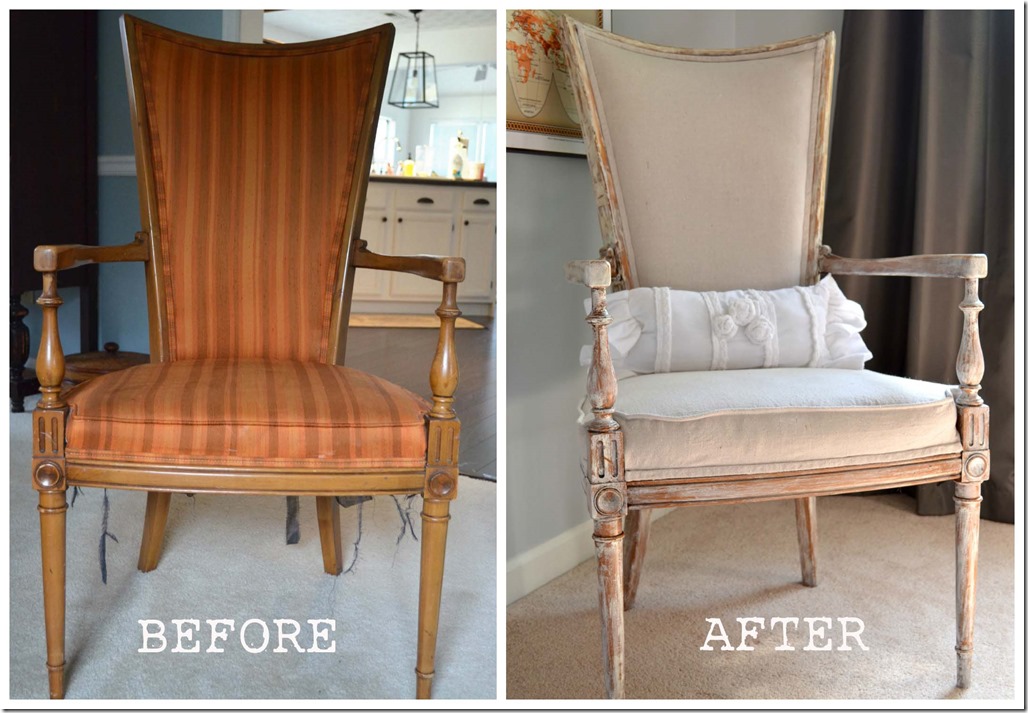 From That 70's Show to That Droolworthy Show…this chair makeover by Slipcovered Grey. is so well done.  Gorgeous chair, even more gorgeous makeover.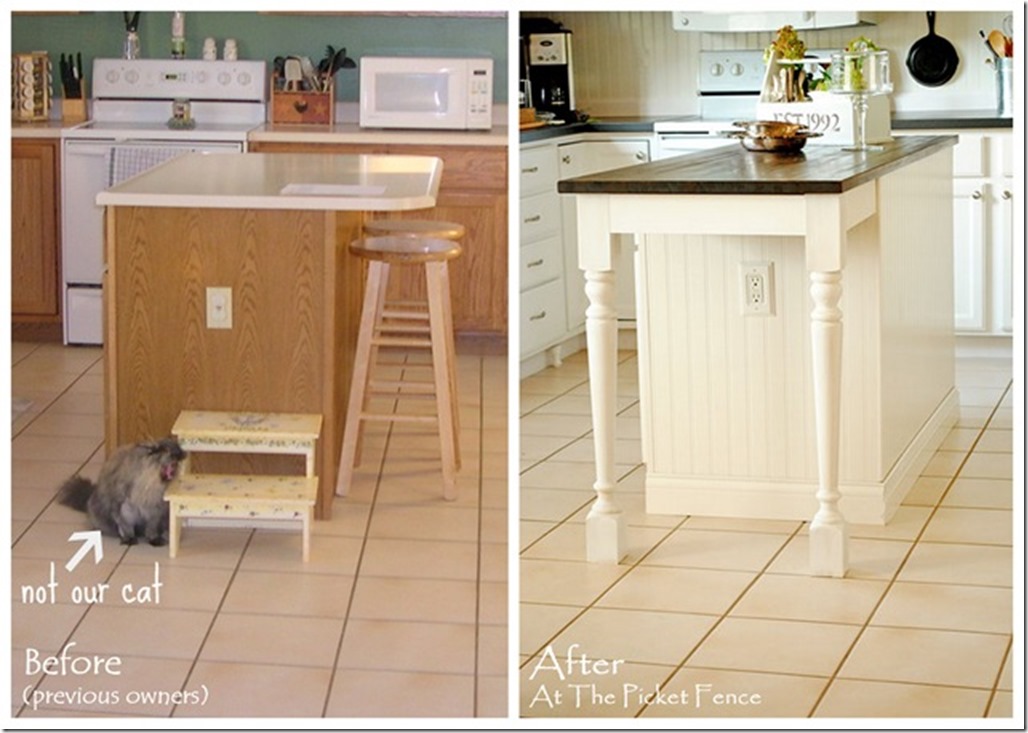 Kitchen Island Makeover from At The Picket Fence. I have just three words to say about this awesome transformation:  Better Homes and Gardens. Ok, that was four words.  And impressive as heck Great job on this one, Heather!  One of my favorite projects of all time!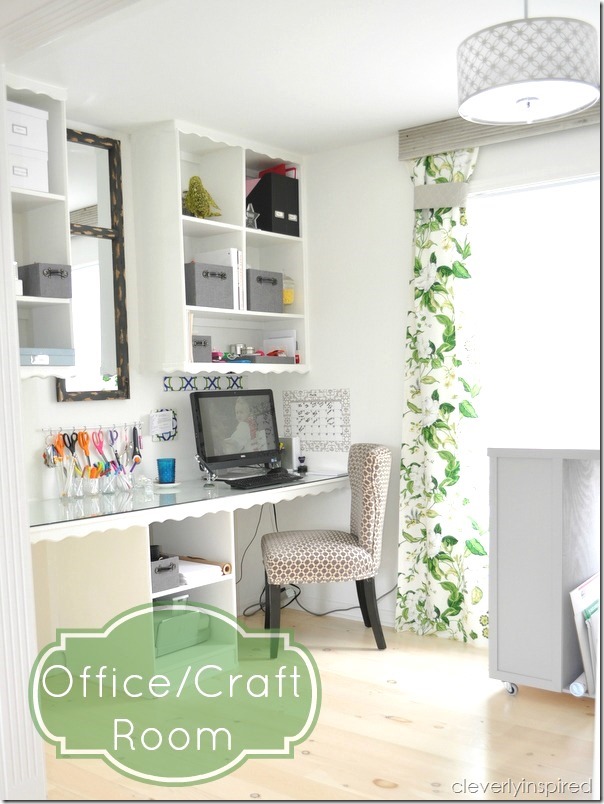 Cleverly Inspired did a knockout job on this Office/ Craft Room Makeover. I want all of my scissors and markers to look that organized. Wow!  Beautiful job!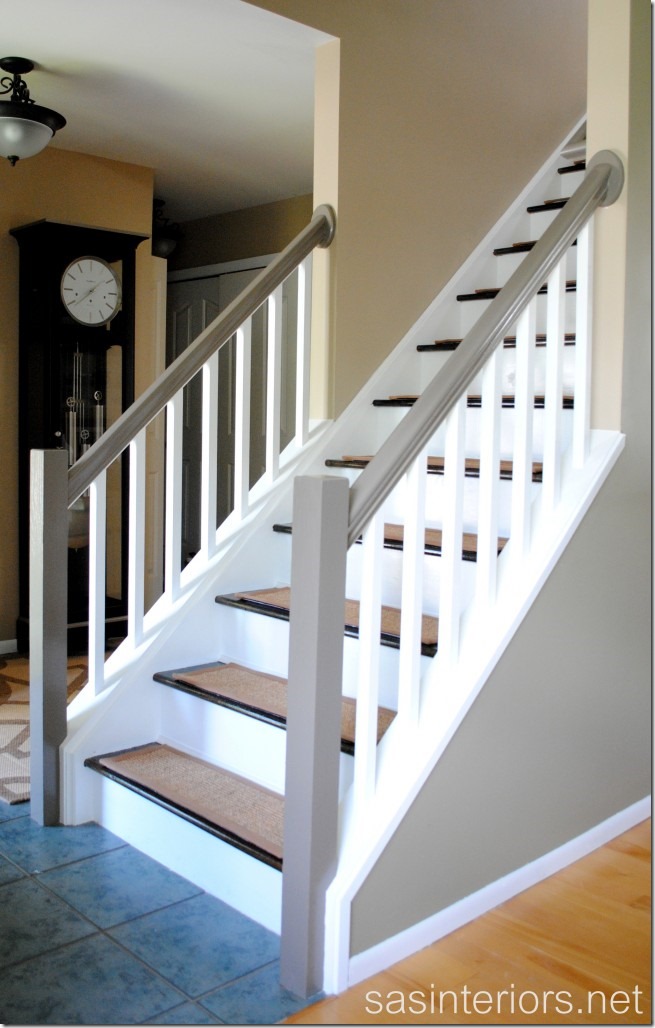 Jenna from SAS Interiors took a standard builder grade staircase and transformed it with some stain, paint and sisal runners. As someone who has ripped up carpet and painted a staircase, let me say that my kneecaps commend you for this one, Jenna.  Great job!
Do you people SEE what I had to choose from and why this was such a tough decision for me?  Seriously, I wanted to pick them all!! 
But, there was one project that stood out just a bit more from the rest.  Mainly because it made me want to go grab a paintbrush and some scrap wood and start redoing a room ASAP.  
So, without further ado, let me present to you the winner of this week's Before and After Contest….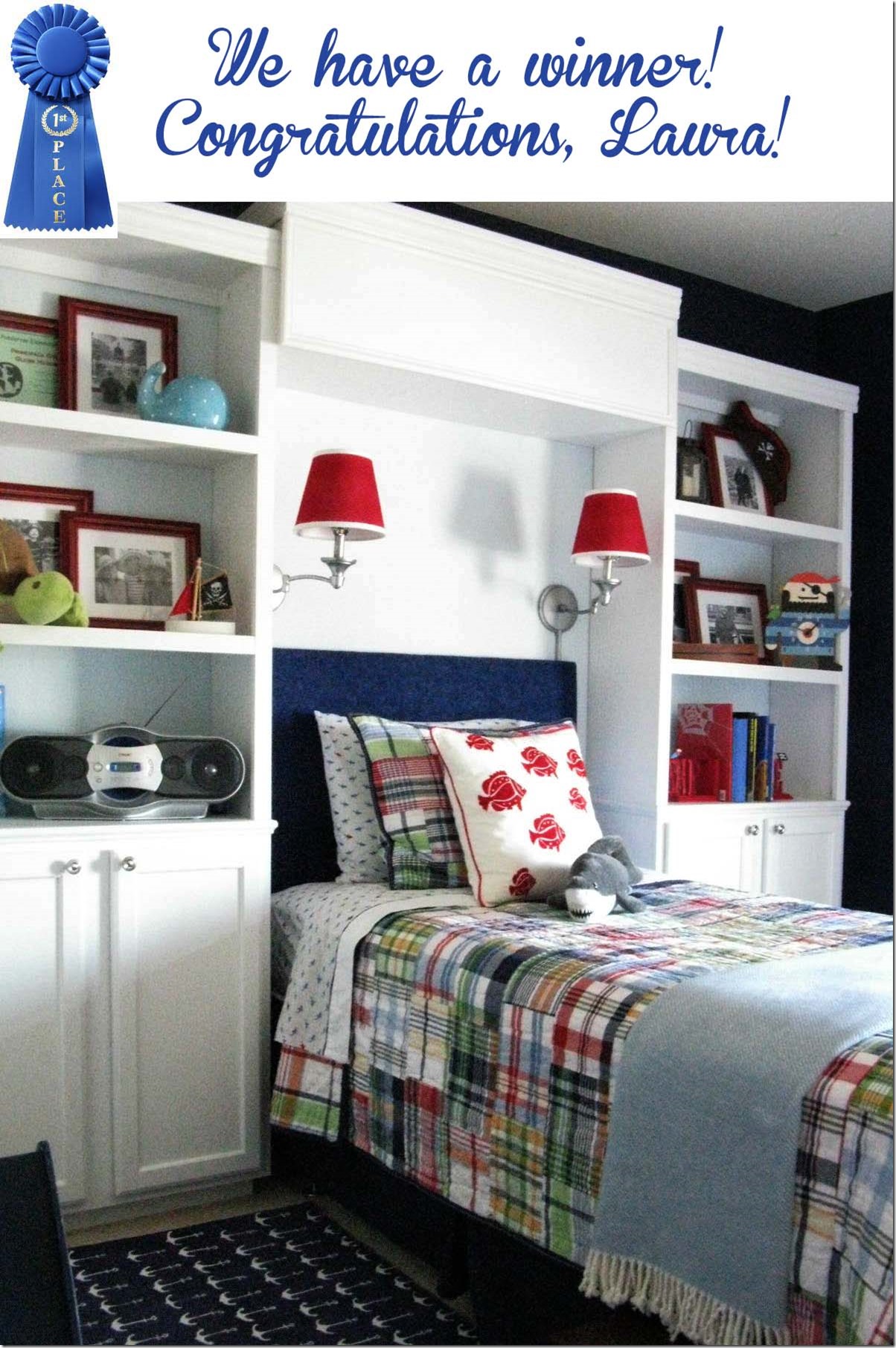 Laura from Inspiration for Moms knocked it outta the PARK with this awesome pirate themed Big Boy Bedroom. From the built in bookcases to the lamps above the bed to the plank wall on the opposite side of the room, this amazing kids room seriously makes me want to go redecorate Garrett's bedroom right NOW. 
Congratulations, Laura!  You have won a $50 gift card to either True Value, Pottery Barn or Amazon, and also $100 will be donated to Habitat for Humanity in your honor.  You are also headed to the final round of voting where you have a chance to win even MORE great prizes!!  Woot!!
From the bottom of my heart, THANK YOU to everyone who linked up your amazing projects this week.  I am seriously blown away by the talent of bloggers in my niche. 
I have been pinning a bunch of the highlights from the contest to my Pinterest boards, so be sure to check those out as well.  A great big thank you to Jocie and the crew over at One Project Closer for allowing me to be a co-host for this fabulous event!  I love you guys!  Have a great week everyone!