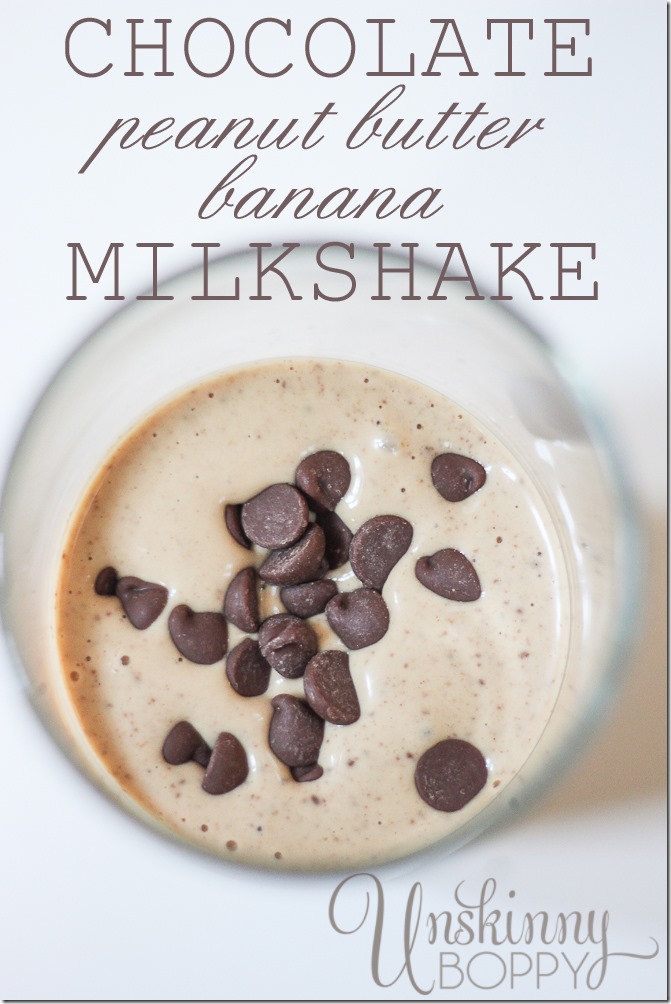 I don't know about y'all, but we have this problem with bananas turning brown in my house. I buy them by the bunches with good intentions of eating them, but inevitably they get all brown and mushy before we eat them all.  I have tossed out more black bananas than I care to admit.   But then I discovered a little secret that kind of changed my life a little bit.  Did y'all know that you can freeze bananas?  And then, you can take that frozen banana and make all sorts of delicious frozen treats whenever you are ready!   When Garrett came running in the kitchen asking if I could make him a chocolate milkshake in the new Ninja, I knew it was time to pull out the frozen bananas and get to blending. 
By the way, I am so in love with my new Ninja blender/ food processor.  J bought one for me for Christmas and it is AWESOME.  It takes like .02 seconds to process food these days.  Smoothies are a breeze in the single serving cup (and easy to cleanup!).  Nobody is paying me to say this, but I am so glad I resisted the $500 Vitamix sales pitch at Costco and got a Ninja for half the price.  G loves everything that comes out of the Ninja.  We even made snow with it and built a mini-snowman in the kitchen one day over Christmas break.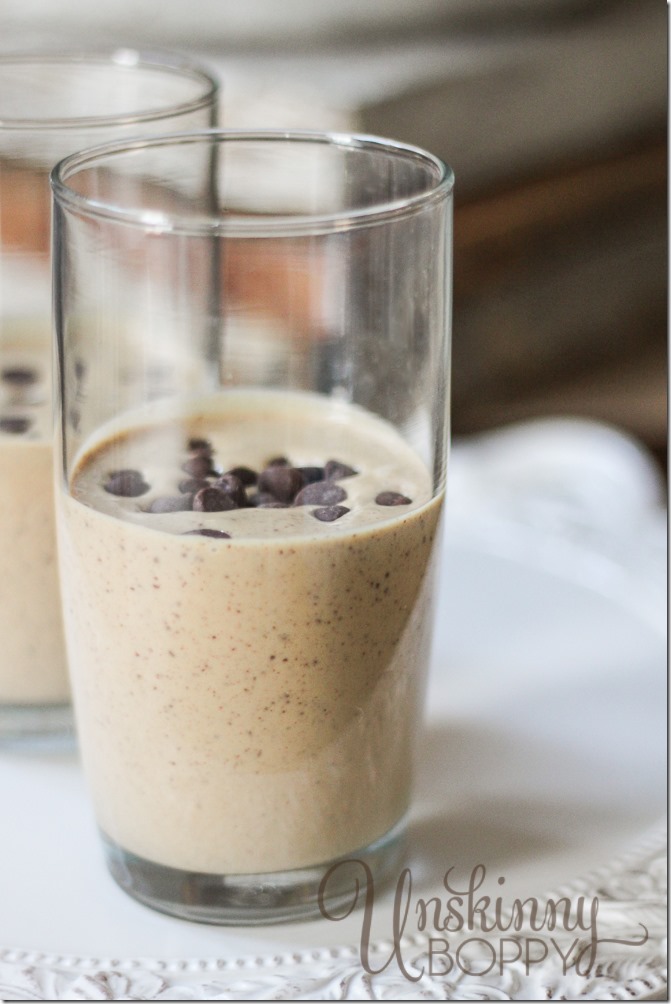 Anyway, back to the frozen bananas….  you can blend them up alone and make banana ice cream, or use them as the base for smoothies or homemade popsicles, or you can whip up banana milkshakes that don't taste much like bananas at all.  That's what we made today.  Just toss in some peanut butter and chocolate chips with a frozen banana and you've got a treat that your kids will love (and you will too!)   It was so delicious I had to run and grab my camera and take some photos of it so I could slap it up on Pinterest as quickly as possible.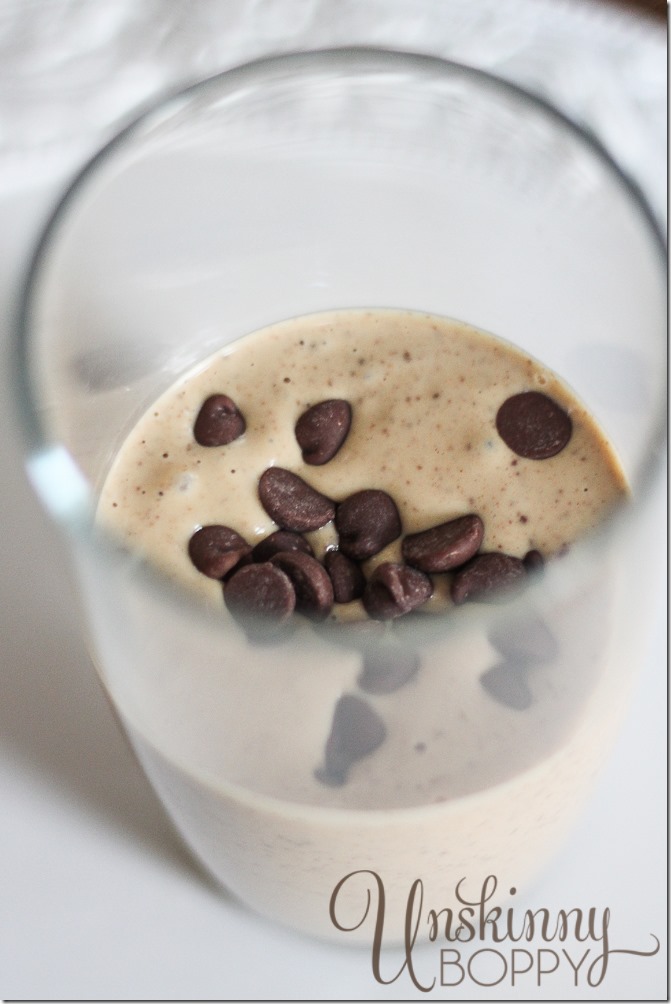 Yep, I am THAT mom.  My poor kid wanted to slurp this milkshake down so badly, but I made him wait til I got the pictures first. A little delayed gratification never hurt anyone, right?
I did let him sneak it out of the shot after a minute or two because he just couldn't wait any longer to get his hands on this deliciousness.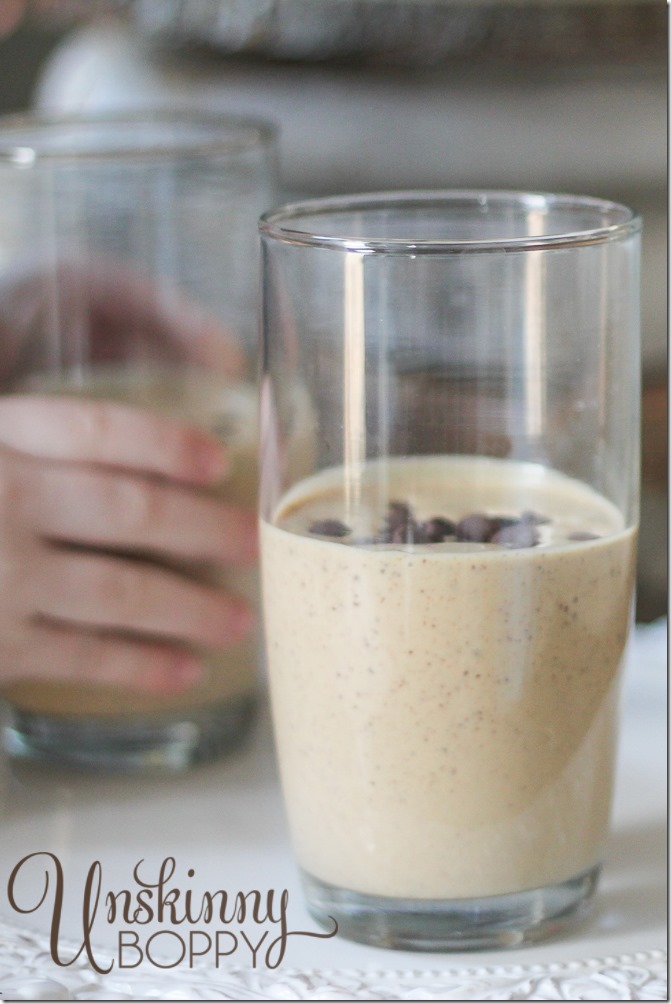 So, join the anti-mushy banana revolution and get to freezing those things ASAP!
Then, you can make this recipe and impress the heck out of your kids.  Or torture them by making them wait to drink it while you snap a picture of it.
Chocolate Peanut Butter Banana Milkshake Recipe
Ingredients
1 medium Banana, frozen
2 T. creamy peanut butter
2 T. skim milk
2. T. chocolate chips
Instructions
Add all ingredients and blend until smooth.
Cheers!