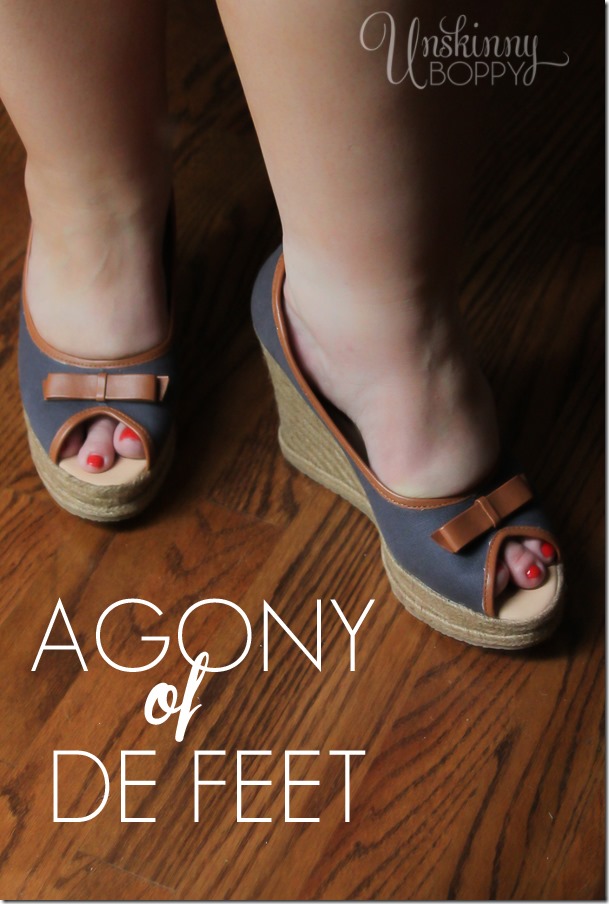 Alternate title: I Spent $800 at Zappos and All I Got Was This Public Humiliation.
Let me start off by saying that although I don't consider myself to be fashionable AT ALL, I often get compliments on my outfits from other plus size readers. My fellow Unskinny moms all know how tough it is to find cute age-appropriate clothing when you're plus size and over 30.
Ok 35.
Anyway, the point is that lots of folks want to know where I shop for clothing.  That topic could be an entire blog series unto itself, so I'll save it for later. The quick answer is Lane Bryant, Torrid, and the Macy's at Lenox Square Mall in Atlanta (seriously that place is a big girl shopper's heaven).  But it's a lot more complex than that, and there are plenty of bloggers who are much more qualified than me to be discussing plus size fashion.  For instance, if you're wondering how to make your bootylicious back-field look good in denim, head over to my friend Rachel's blog and read her post on how to find great plus size jeans.  She spent many hours researching this topic like a mad field scientist. I trust her opinion.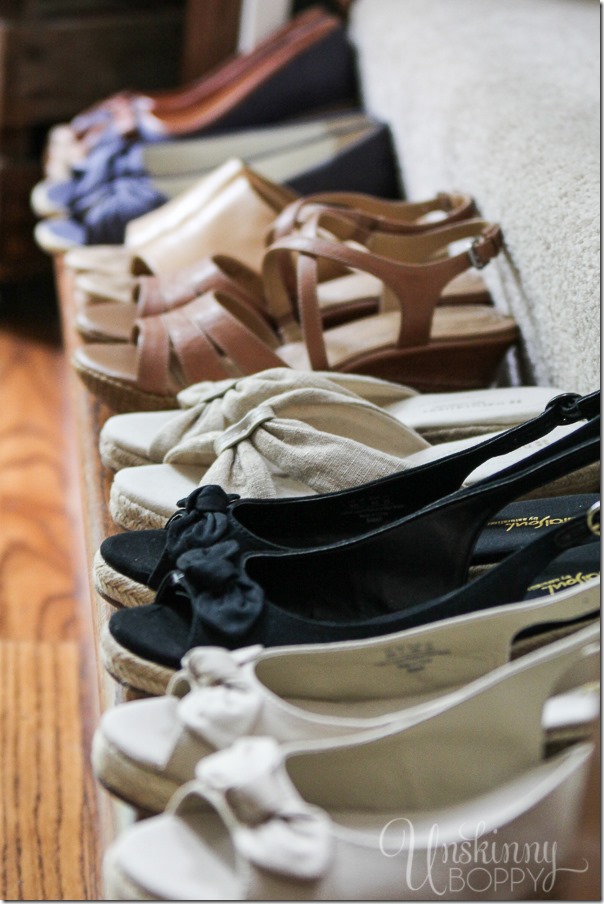 But today I want to discuss a much more painful problem.   With some exciting girly events looming on the horizon in a few months–including speaking at the Haven Conference in July in front of 450 gorgeous women all wearing stilettos and a girl's trip to Anna Maria island next week(!!),– I set out to find a pair of cute strappy heels that I could wear to stand/walk in for long periods of time without crying. I'd also like to add here that I have never, ever, EVER made shoes a priority in my life.  I am totally NOT one of those shoe and purse loving women who build entire closets to their Jimmy Choo shrines.   I am a Croc flip-flop kind of girl with the occasional tennis shoe or hiking boot thrown in.  Perhaps the reason I am this way is because those are the only shoes I can find to fit my Perry the Platypus duck-feet. For real y'all, my feet have always been crazy-wide.  My first pair of shoes were a size 4EEEE.  Seriously my feet look just like Fred Flintstones, except my second toe is longer than my first one so I look like Fred Flintstone shooting a bird. I inherited this lovely trait from my dad's side of the family.  Those Cain genes run right down to the tips of my toes. Literally.
So, on my mission to find the perfect high heel, I went all gung-ho and ordered $800 worth of shoes from Zappos. Ok, slow your envious roll, my friends- I never planned to keep them all!  I just got tired of going to Rack Room and finding nothing in my size, so I ordered a whole bunch online with the sole intent of returning the ones that didn't fit.   Except the bad news is that NONE of them fit, so I'm right back at ground zero.
Seriously, take a peek at this…EIGHT pairs of shoes… and they were ALL a bust.   Talk about crushing my soles soul.  This sucks.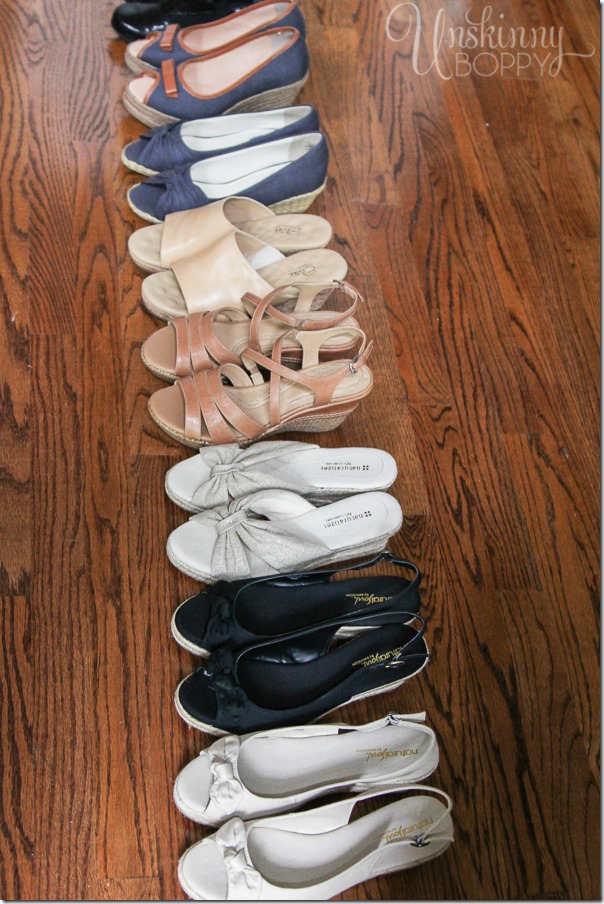 I'd like to give a special mention to this pair right here…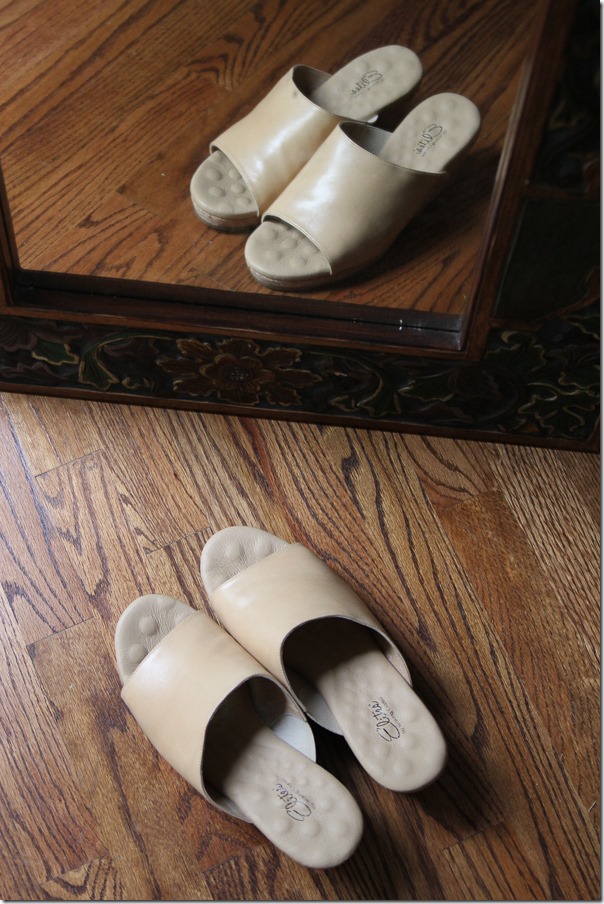 This pair was special.  They felt great. They fit great. They were covered in these pillowy-soft nubbins that caressed my feet when I walked.  I was excited!  I took them out for a test drive…and that's where this pubic humiliation part of the story comes in.  If you follow me on Instagram you already know where this is going, but for those of you who don't here is what happened:
I was walking through the public library (aka the quietest public place on the planet)  and my cute new shoes totally made a farting sound. LOUDLY. AND REPEATEDLY. In the public library. People's heads turned. I nearly died of embarrassment. I blame it on all those pillowy-soft nubbins.
So, back to Zappos they go…
Today I come to you asking, nay… begging for your help in finding a pair of high heels that will work on my wide width behemoth feet without killing me. For those of you living in a peep-toe paradise, where do you find your wide width wedges?
Please tell me that this holy grail of heels exists.  Am I searching in vain here? All I want is a pair of cute wide width wedges or high heels that are stylish, comfortable, and most importantly… won't make my feet look like a can of busted biscuits.
OK. GO.