A few weeks back I opened an email from my friend Jen Rizzo asking if I'd be interested in joining in on her upcoming Building a Creatively Made Business 2.0 class. In the email she asked a whole bunch of questions that I answered silently in my head…
Are you a dreamer?  Yes. You may say I'm a dreamer.  But I'm not the only one. (name that tune)
Do you have ideas, dreams and a beautiful product to go with it? Yep.  So many ideas.  So many dreams. So little time.  And energy.
Have you been putting off starting your own business? Procrastination is my middle name.  I've been putting off starting a lot of things in my life.  Like writing this blog post.  And washing about five loads of laundry. And sticking to a diet plan that consists of more than lemon pucker pistachios and donuts. I cannot even fathom NOT putting things off in my life. Much less starting my own creative business.
Do you feel stuck in the online business you have already created?  Well, lemme put it this way. I've been blogging here since 2005 and my mama doesn't even read it on a regular basis.  Stuck is a nice way of putting it.  Stagnant might be better. 
Do you just need someone to take your hand and walk you through the process?  Yes, that would be lovely. I like hand-holding.
It is time to take yourself and your dreams seriously.  Ok!  Let's do this!  Take my hand and lead away, Jen! Show me how to build my creative business(es)!
Let's start at the beginning.   Three of the most creatively amazing women that I know (Jen Rizzo, Jeanne Oliver and Marian Parsons-aka Miss Mustard Seed) are offering a three week journey in building a "Creatively Made Business 2.0"..  Three women who inspire me on the daily teaching me how to build a better business? 
Oh, I'm totally in for this one.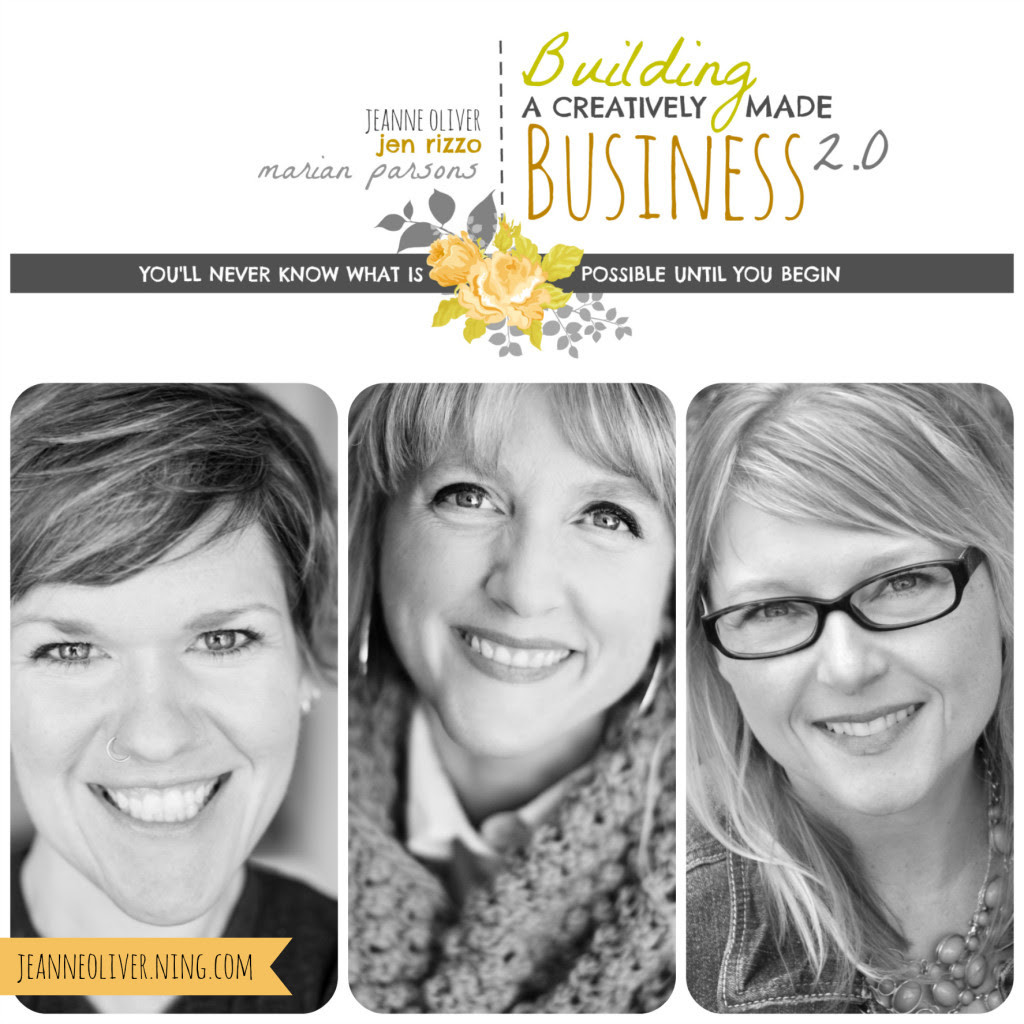 Here is more info from Jen on what all they plan to cover …..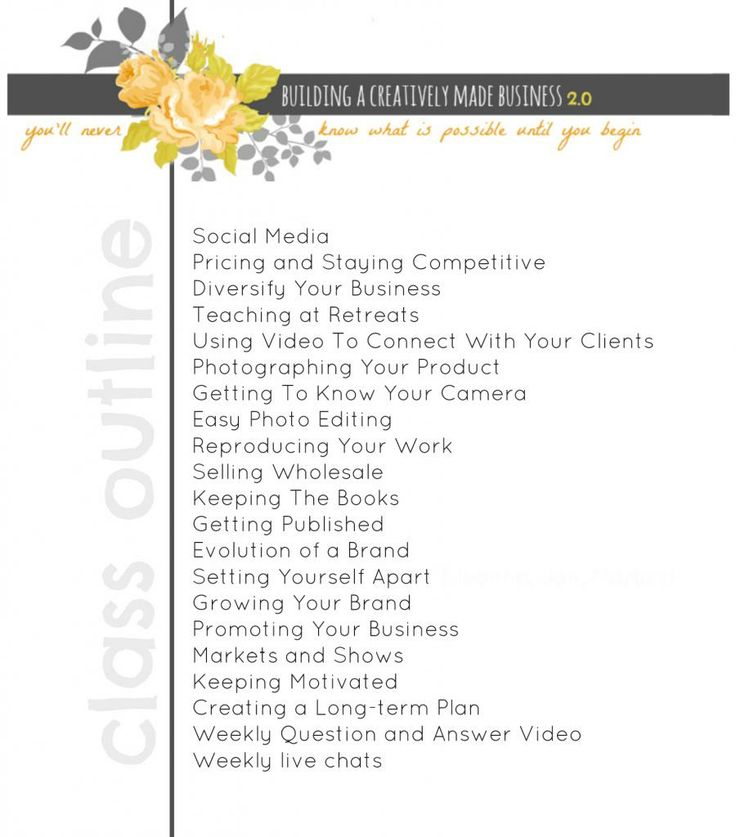 We will talk honestly about what worked and what didn't.  We will talk about growing pains and when you will know it is time to expand. We will talk about all the things we wish someone had told us before we started our businesses. Each week you will hear from other guest business owners and they will share what they wish they would have known and give you their best piece of advice. You will have access to the jeanneoliver.ning.com community and Facebook group so you can connect with other business owners (or dreamers) in the class. Each of the three weeks we will have a live chat where you can ask questions.  You will have printable PDFs each week that will help you brainstorm, take notes and see your business with clarity. All sessions are pre-recorded and available as videos for you to watch at your convenience.  You will learn at your own pace and around your own schedule. Growth, dreams and possibilities are right around the corner.
The course will begin May 20th and will be available for one year.  Head on over and get registered!  The price is $59. and it'll be worth every penny, I'm sure! I'll see you there!