A few months back while we were unloading our groceries into the empty kitchen of the Mermaid cottage on Tybee island, Rhoda from Southern Hospitality whipped out all these Naturebox snacks to share with us.  By far, my favorite snack of that trip were the Naturebox Lemon Pucker Pistachios.  I have looked for them at the grocery and other local stores, but couldn't find them ANYwhere. 
As time went by my cravings for these impossible-to-find snacks reached a high alert level, and then a wonderful message appeared in my inbox one day. I recently joined the Popsugar Select Blogger Team and they wanted to send me a free box of Naturebox products to review!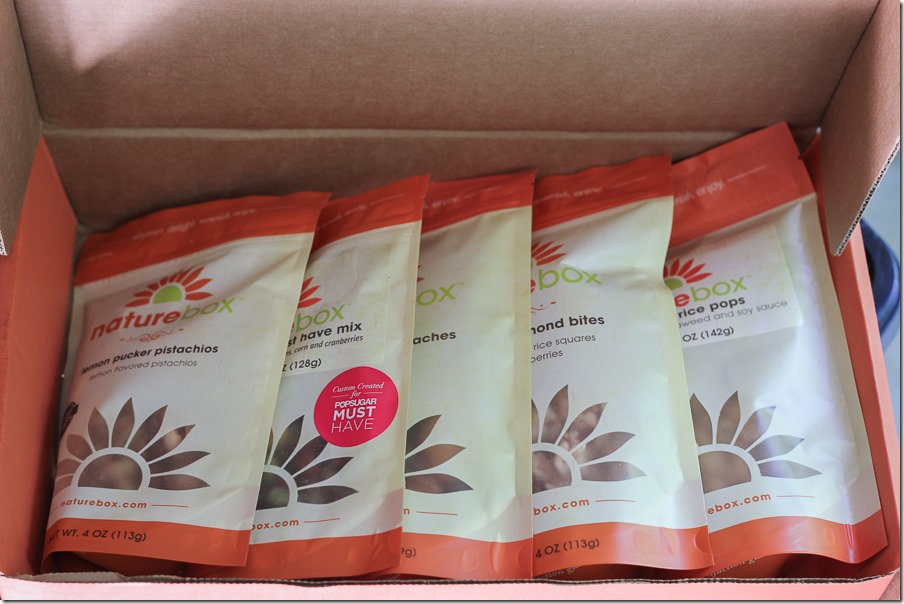 Now y'all know I don't take my sponsored posts lightly, right? 
I try to keep the sponsors that fill my inbox weeded out and only choose the best of the best so I'm not boring all of you with a daily sponsored post about junk that you don't really care about and I don't have time to write about.
But, I'm not gonna lie, y'all.  When that email came through I replied faster than you can say puckering pistachios.  I totally said yes to this Naturebox review JUST TO GET THOSE LEMON PUCKER PISTACHIOS!!
I swear, they are THAT good.  Check them out: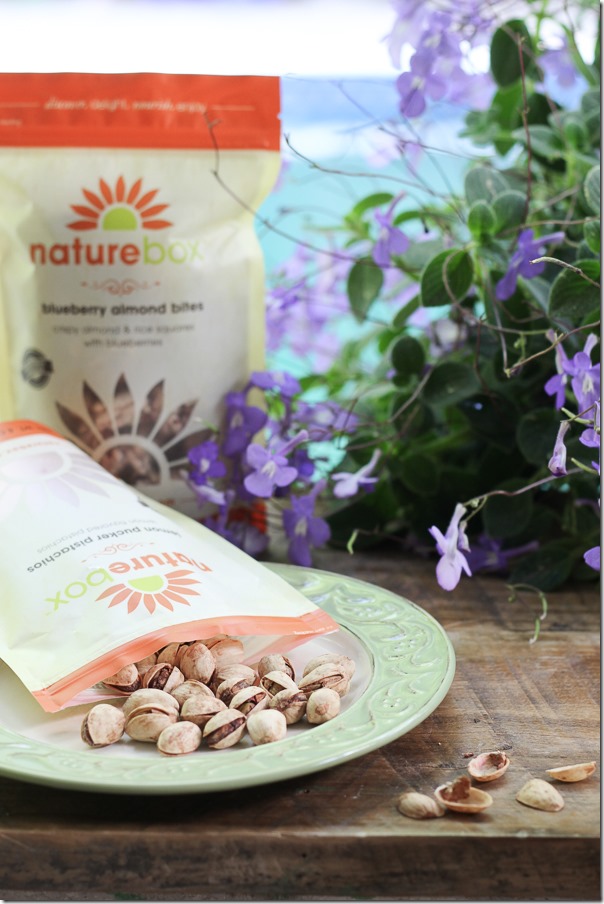 So, while I sit here all puckered up on these pistachios, let me show you what else came inside the box.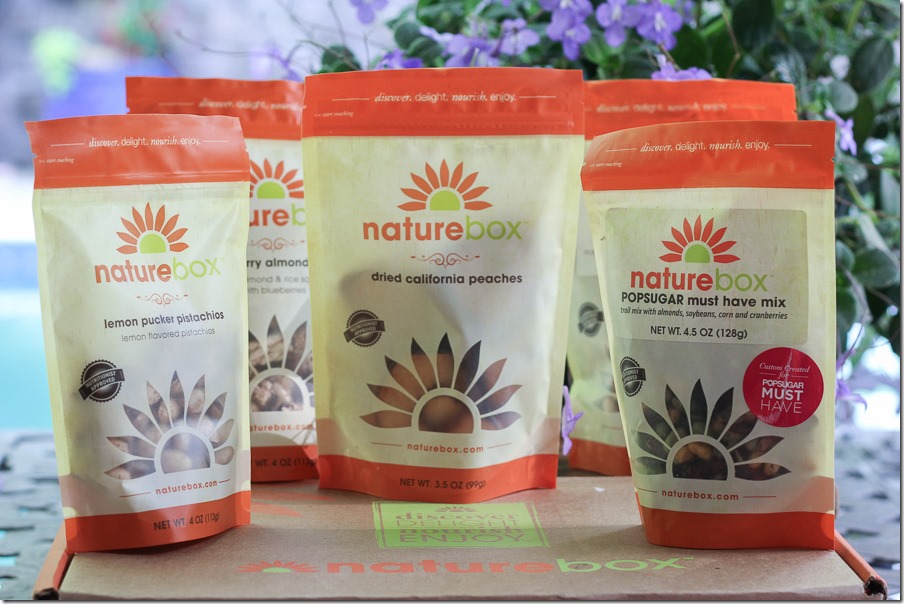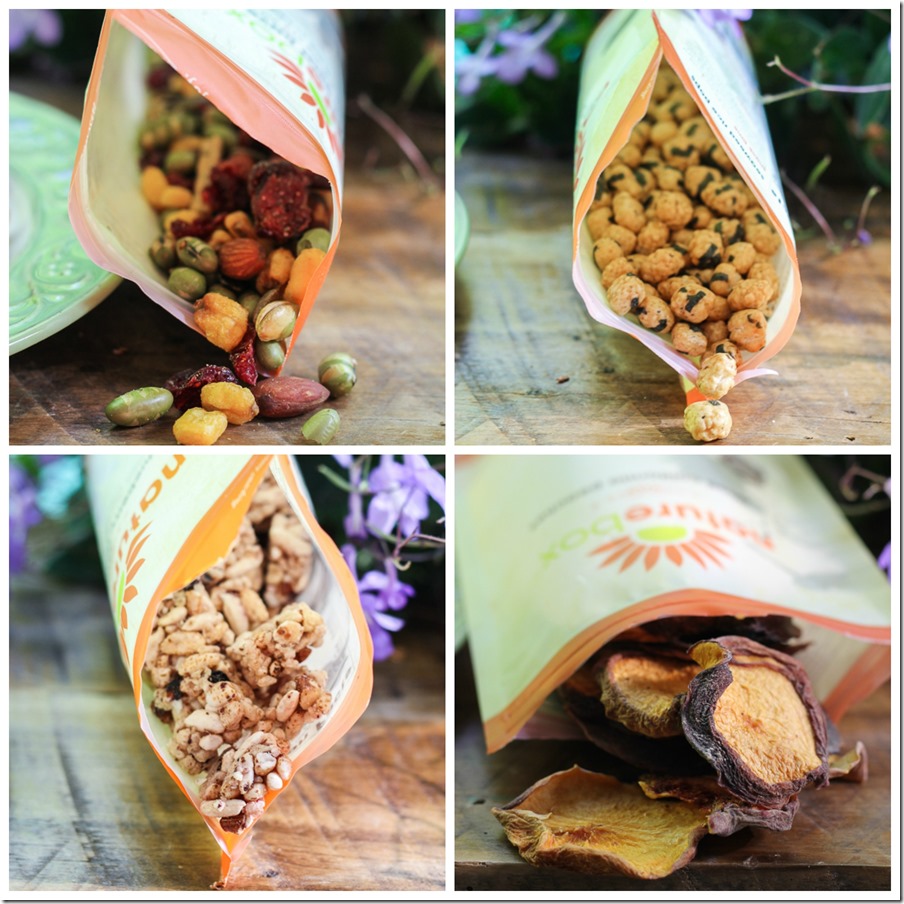 Clockwise from top right: Popsugar Must Have Mix; Seaweed Rice Pops; Dried California Peaches; Blueberry Almond Bites
When I was growing up, I wasn't exposed to things like carob chips and flax seeds, so some of these snacks really challenged my unskinny tastebuds (I'm looking at you, seaweed). But I fell in love with the Blueberry Almond Bites!  And the Popsugar Must Have Mix is good for pounding back by the fistful in front of the computer. (See, I told you I wouldn't lie.)
For a limited time, the POPSUGAR Must Have Snacks by NatureBox will be 50% off! Click here to get the discount! You might just get your very own puckery-lemonygoodness arriving on your doorstep soon. 
POPSUGAR and NatureBox provided me with a complimentary POPSUGAR Must Have Snacks by NatureBox box. The opinions I have shared about the box are my own, and POPSUGAR and NatureBox did not tell me what to say or how to say it. (As if that wasn't abundantly clear.)