In case you haven't noticed, I'm a little bit obsessed with state shaped items.  I love the shape of my home state of Alabama.  There are a few states in our Union that have easily recognizable shapes, and I feel like Alabama is one of them.  It's a mirror image of Mississippi, so I guess that could be confusing to some.  But for someone born and raised in the Great State of Alabama I am a big fan of decorating my house with Bama pride.
You might have noticed this cutting board in yesterday's post about my must-have kitchen gadgets for Whole 30 kitchens.  Since I got a few questions about it I thought I'd do a round up of all of the Alabama shaped items that I love so you can find some of your own state-themed gift ideas.  Here you go!
1. Totally Bamboo State Shaped Cutting Board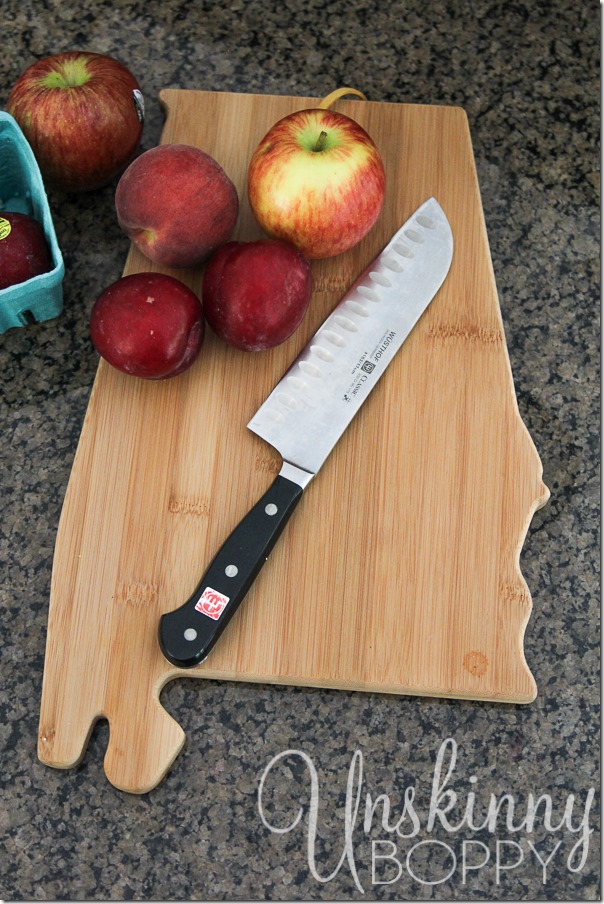 2. Red, White and Blue Alabama printed tea towel by Digs Design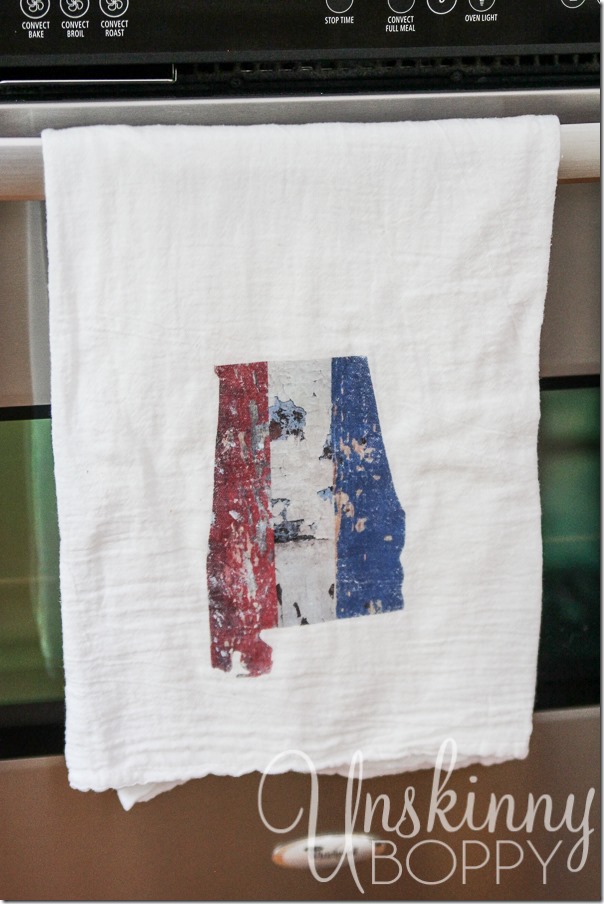 4. State print typography by MapMyState.
Like this? Get 20% off on your purchase of a MapMyStape item using Promo Code: boppy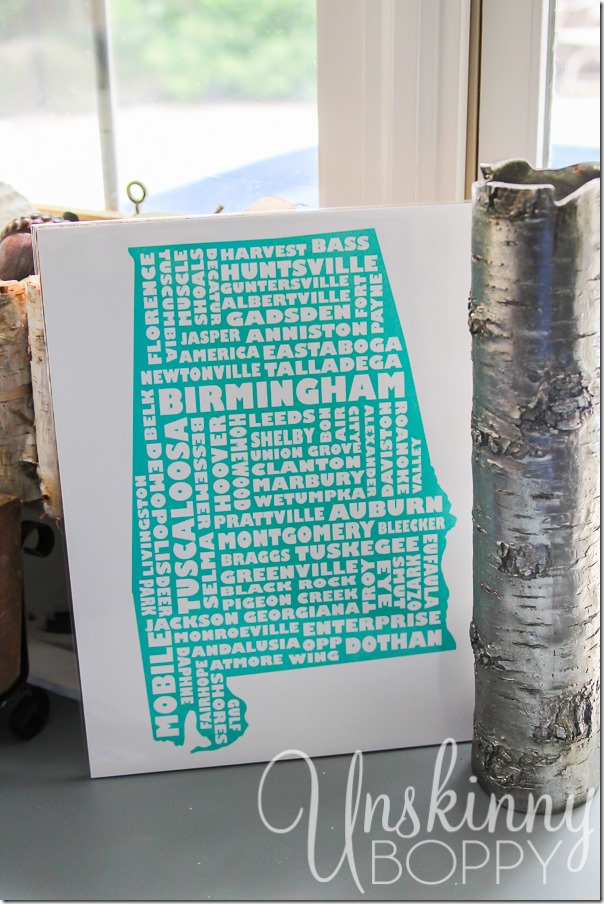 5. Alabama shaped Christmas ornaments from Blankenship Farms (I hang 'em year round!)
6. Hand sewn Alabama t-shirt from Lucysinspired.  (Coming soon to her shop if there is an interest- tell her I sent you if you contact her to order one!)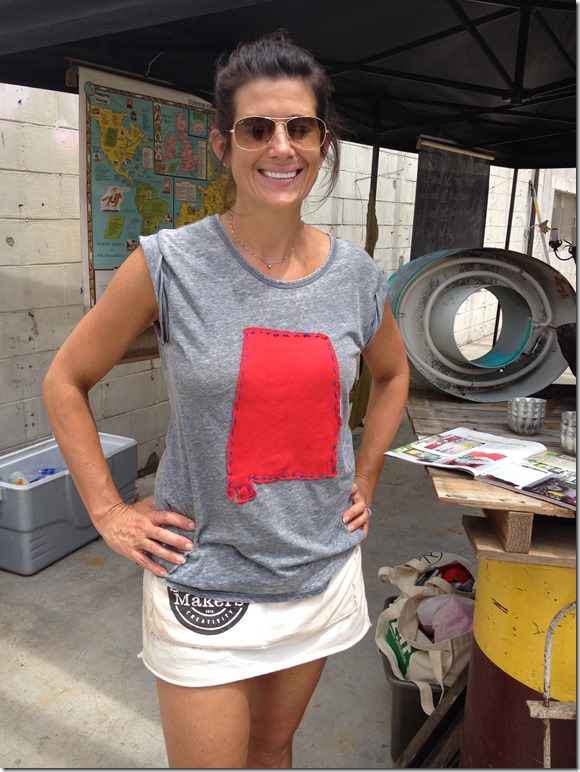 7. Painted Alabama-shaped Rock.  Found this rock, it looked like Alabama, so I painted it and put it in my window sill.  Easy!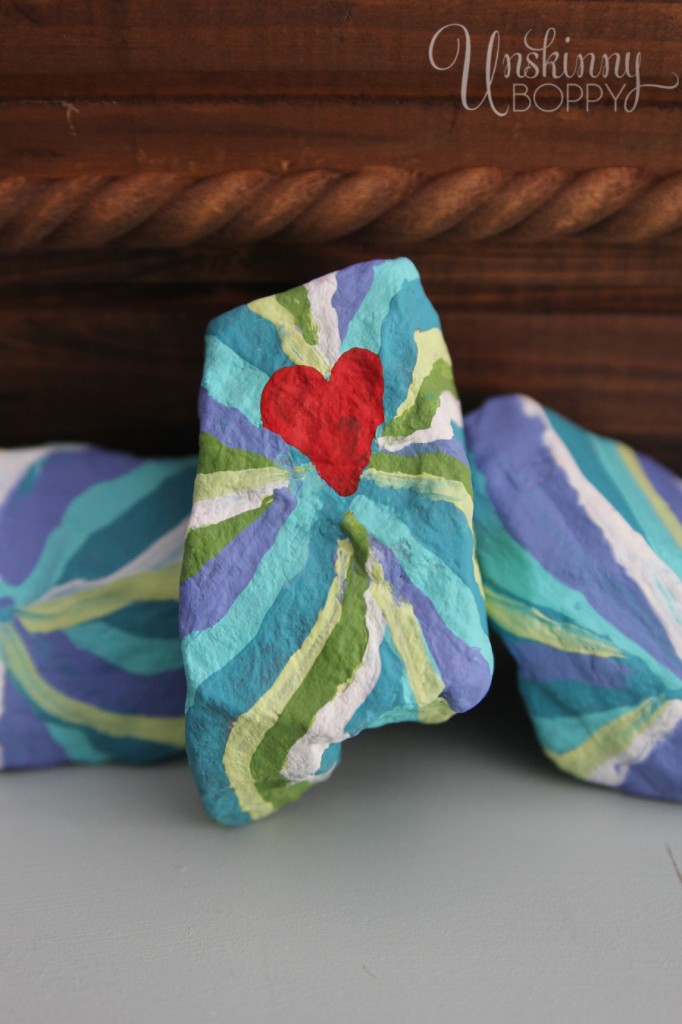 8. Native Burlap Pillows by Peachy Magnolia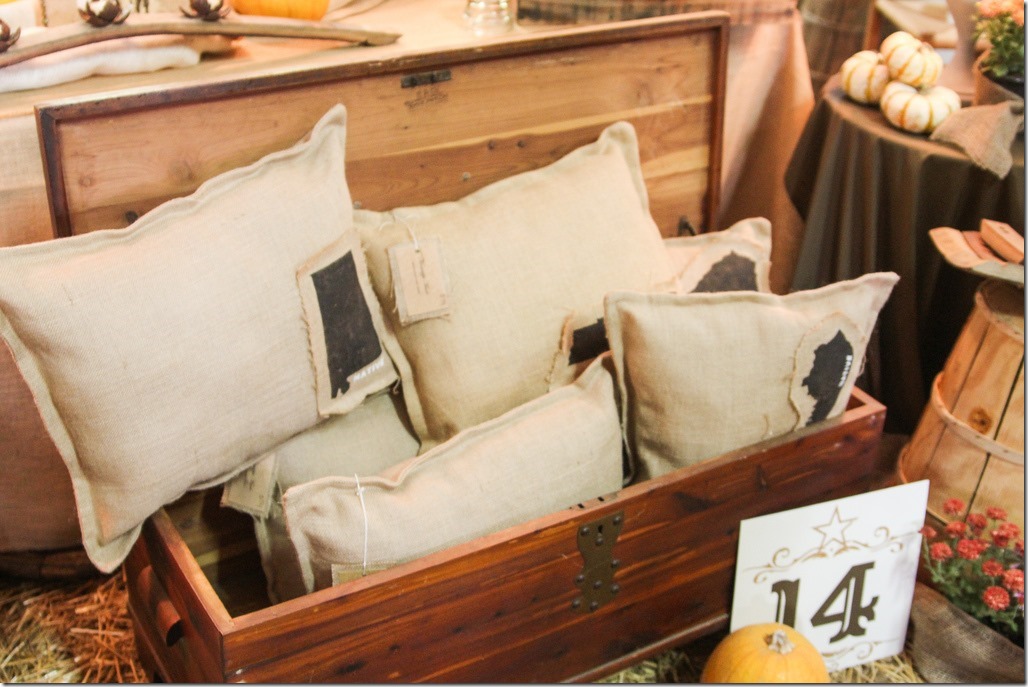 Here are a few other great ideas for showing your state pride! 
Painted Stencil Kentucky Plaque by Thistlewood Farms
State themed pillows from Kijsa Studio
DIY State artwork from The Coake Family
State painted pallet art by Beyond the Picket Fence
State Inspired String Art by My Blessed Life
DIY State Necklace by Two Twenty One
Glitter State themed print by Two Twenty One
Sprinkle State Artwork by Decor and The Dog
DIY Stained Pallet State Art by The Happier Homemaker
Do you have any favorite State shaped decorating (or fashion) ideas?  Leave me a comment and tell me where I can find more cute stuff to feed my addiction.
Pretty please, with an Alabama on top.
EDITED with this late, great addition to the party.  LOOK AT THIS!!!!!!!!!!!  
Have you ever in your life seen anything as beautiful as this piece from my friends at Digs Designs??? TALENT.  Amazing, amazing talent.  If you need a one-of-a-kind gift for someone who LOVES Alabama.  Look no further, friends. I wish it were mine!