We are officially one month away from the first day of Fall!   Fall is my most favorite season of the year, and each year I celebrate it by making a big pot of chicken soup.
And not just any chicken soup….Cream Of Chicken And Wild Rice Soup.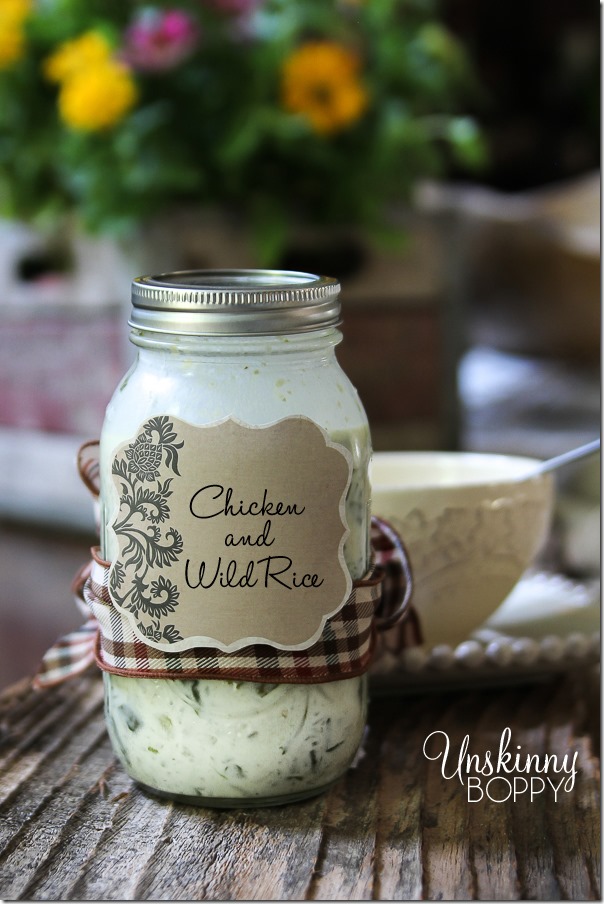 Yes, every letter deserves to be capitalized.
It's That Good.
I've been making this soup for approximately 16 years now.  When I was in college I worked in Pepper Place in downtown Birmingham, where Crepe Myrtle's Cafe (now in the Little Professor in Homewood) had a tiny soup and sandwich shop inside one of the antique stores.  Somehow my boss's wife was able to sweet talk the girl behind the counter into giving her the recipe for their Cream of Chicken and Wild Rice soup, which she wrote down on a sheet of paper and photocopied for me. I still have that recipe somewhere with my lipstick print blotted onto it because I carried it around in my purse for a while before I filed it away and used it as a lipstick blotter once (It was the 90's… don't ask). Sixteen year old lip prints and a faded recipe is worth a picture on this here blog, but unfortunately it's packed away with the rest of my recipes somewhere in the pit of my basement. It's a good thing I committed this recipe to memory years ago, huh?
When the weather turns cool, this is what I crave.  It makes a most excellent gift if you put it in big Mason jar and tie a ribbon around it.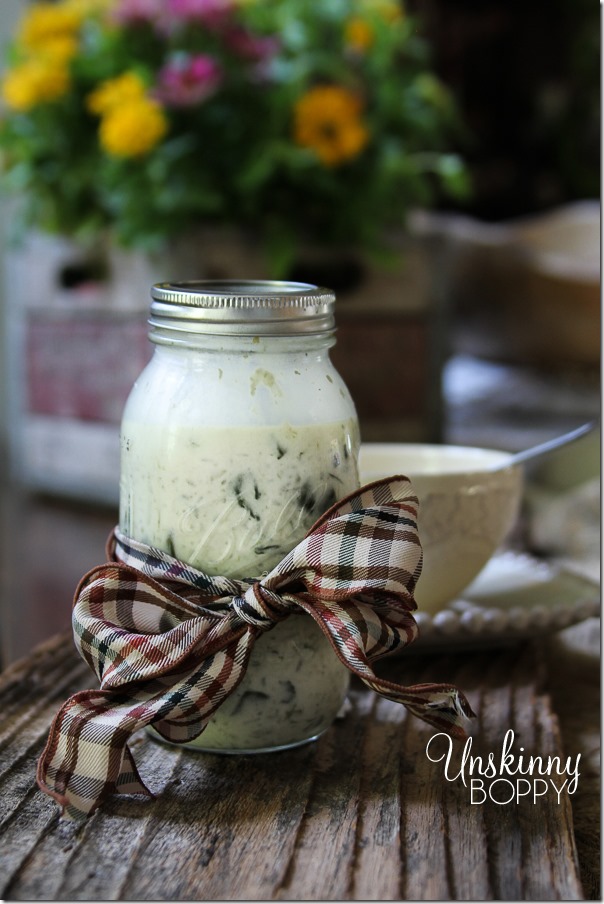 Pin it for later people.  Seriously, you'll regret it if you don't…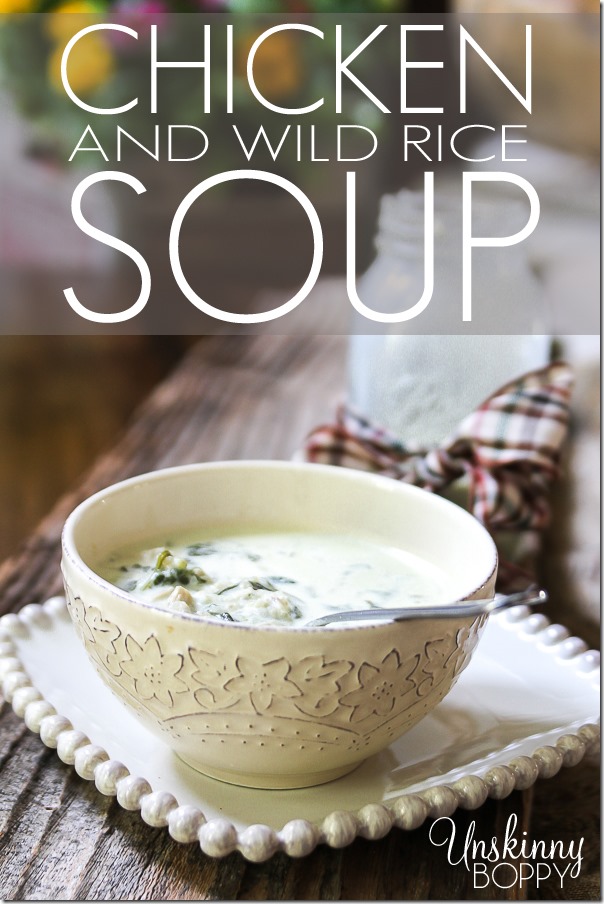 Here's what you need to make this heaven in a bowl:
About 5 cups of water
4-5 chicken breast, boiled until no longer pink in the middle but not overcooked (about 10-15 minutes)
1/2 large onion, chopped
2 tsp chopped garlic
4 T butter
1 box Uncle Ben's Long grain and wild rice
1 cup white wine
12 oz package frozen spinach (Or you can substitute in a 16 oz container of fresh spinach)
8 oz whipping cream
12 oz half and half
salt and pepper to taste (don't be shy- it's a big pot of soup!)
Bring water to a boil in a large stockpot. Add your chicken and let it cook until it's no longer pink in the middle.  Don't overcook it though or it will be chewy and gross.
While the chicken is boiling, melt the butter in a pan and saute the chopped onion and garlic. You could also add some carrots and celery at this point if you like.
After the chicken is cooked, remove it from the boiling water and set it aside. Add the rice, wine and spinach to the same pot with your chicken stock. Boil  those three ingredients for 20 minutes.
Remove from heat and add back the chicken, along with cream, half and half and salt and pepper to taste.
DEVOUR.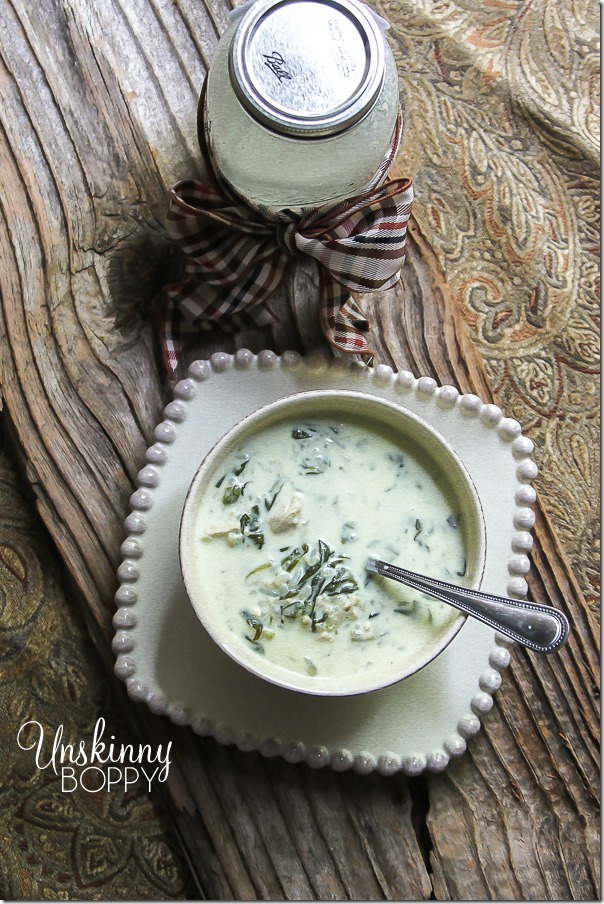 I cannot even begin to tell you how good this soup is.  If you need a step-by-step directions on how to make it, I am republishing this blog post from an old one I wrote in 2009!  The pics are terrible, but it gives you a step by step of how it should look if you're a visual person. I've shortened up some of the steps in the last five years so it's even easier now, but you can click here for the old Chicken and Wild Rice Soup Recipe.