Today I'm joining in with some of my favorite bloggers  to talk about my Signature Style. If you're hopping over from Musings of a Housewife, let me say "Welcome, y'all!"    Carrie from Making Lemonade asked me to join in this fun blog hop, so how could I resist?  I am not really sure if there is an exact word to describe my style, but I've decided to coin the term "flea market fancy" to try to pin it down somewhere on the decorating spectrum.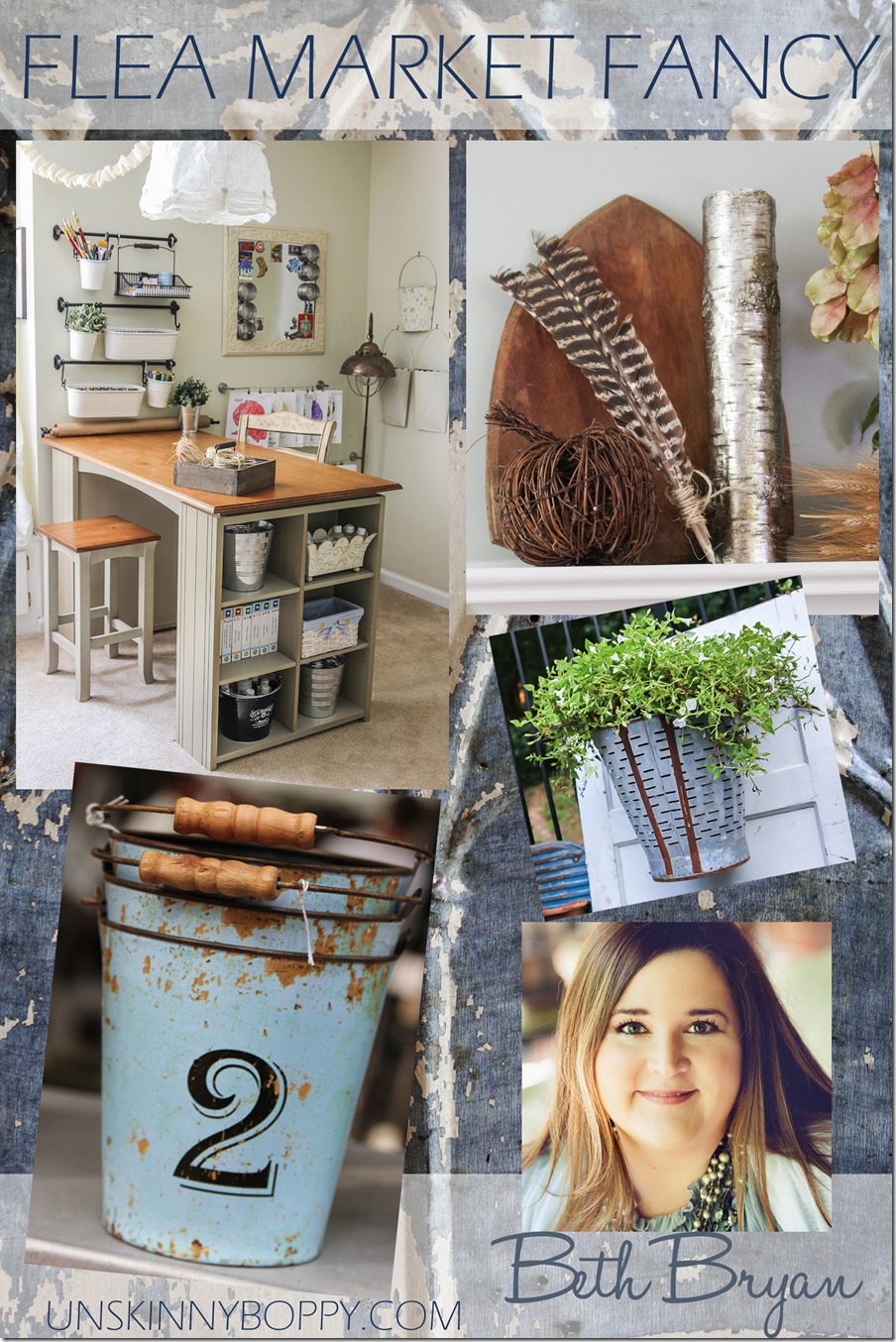 It's no secret that I love all things vintage, unique, rusty, old and junky for my home.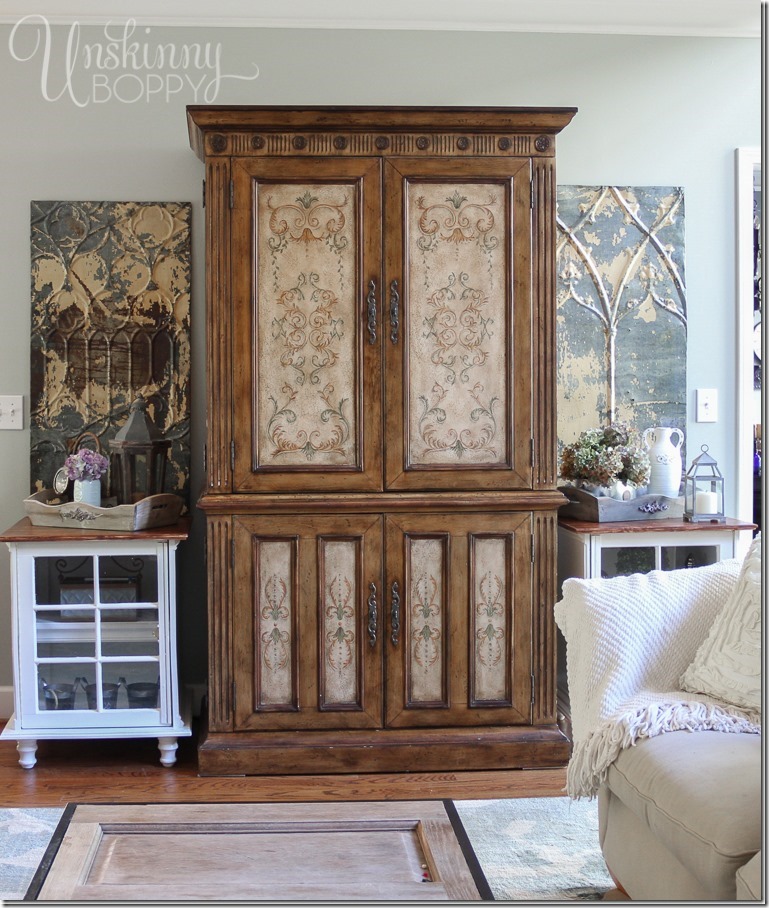 Ideas for Decorating End Tables
Things that look like they are bound for the landfill often wind up in my basement, awaiting the day they will become my next mantel showpiece.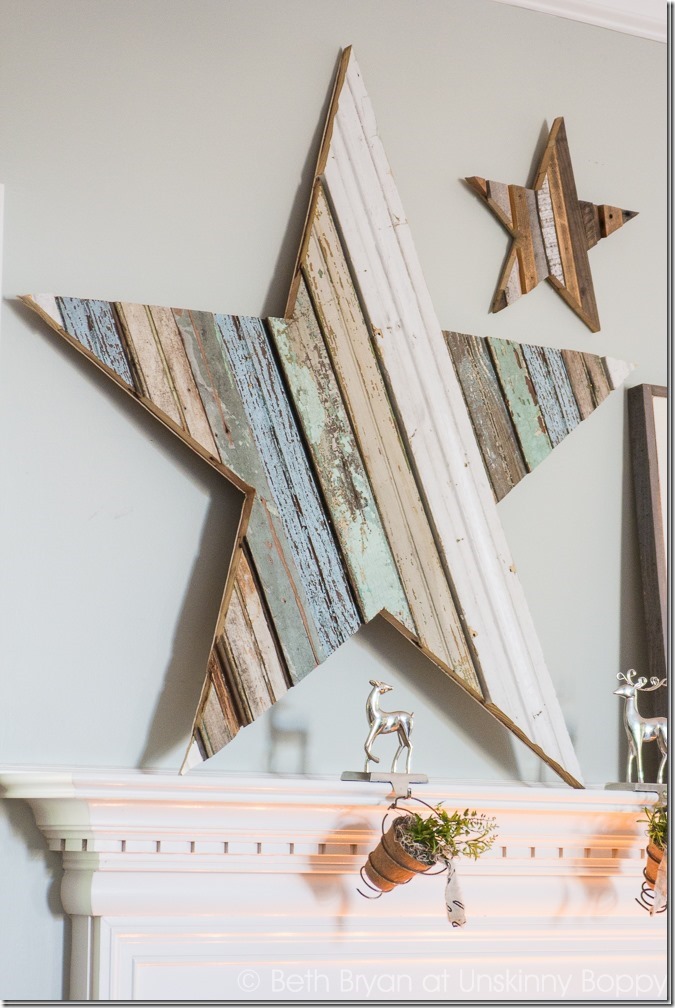 DIY Pallet Wood and Beadboard Star
Cozy and comfortable is the name of the game around my house.  I wanted to create a home that was inviting and warm, and definitely not stuffy.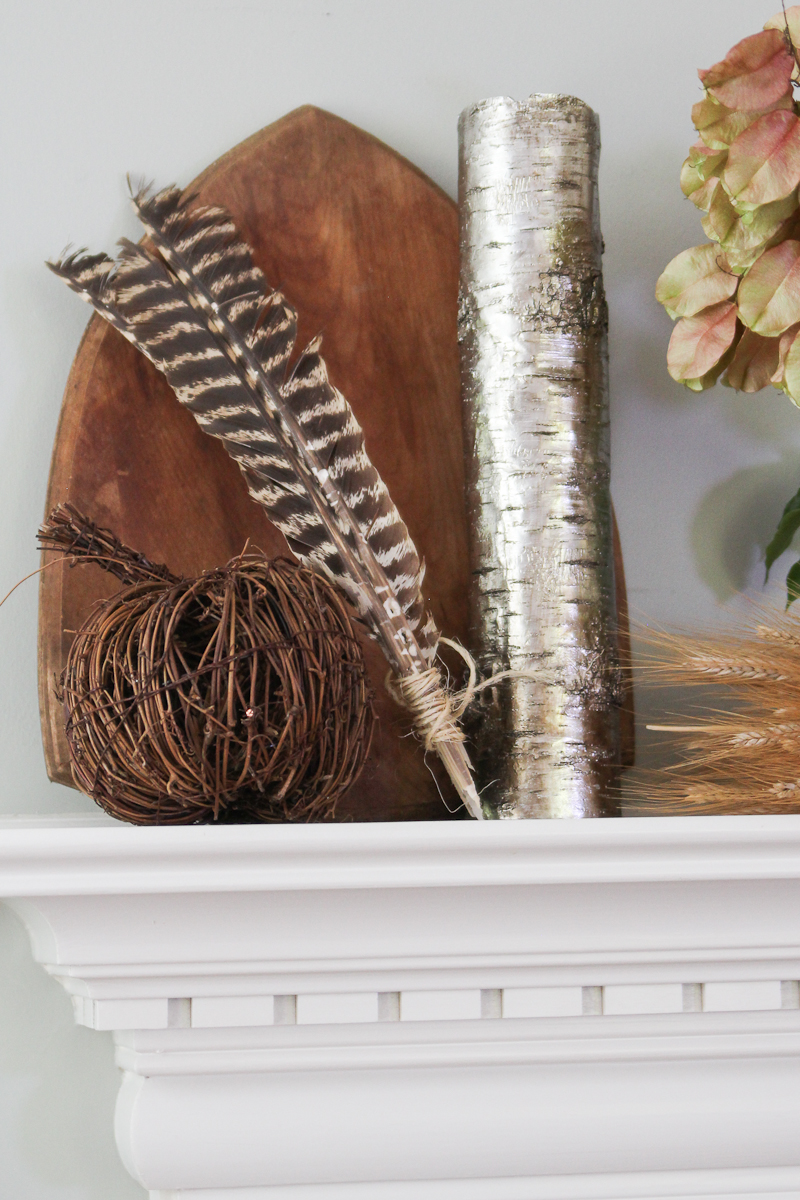 The kind of place where you could always feel comfortable putting your feet up on the coffee table and hanging out a while.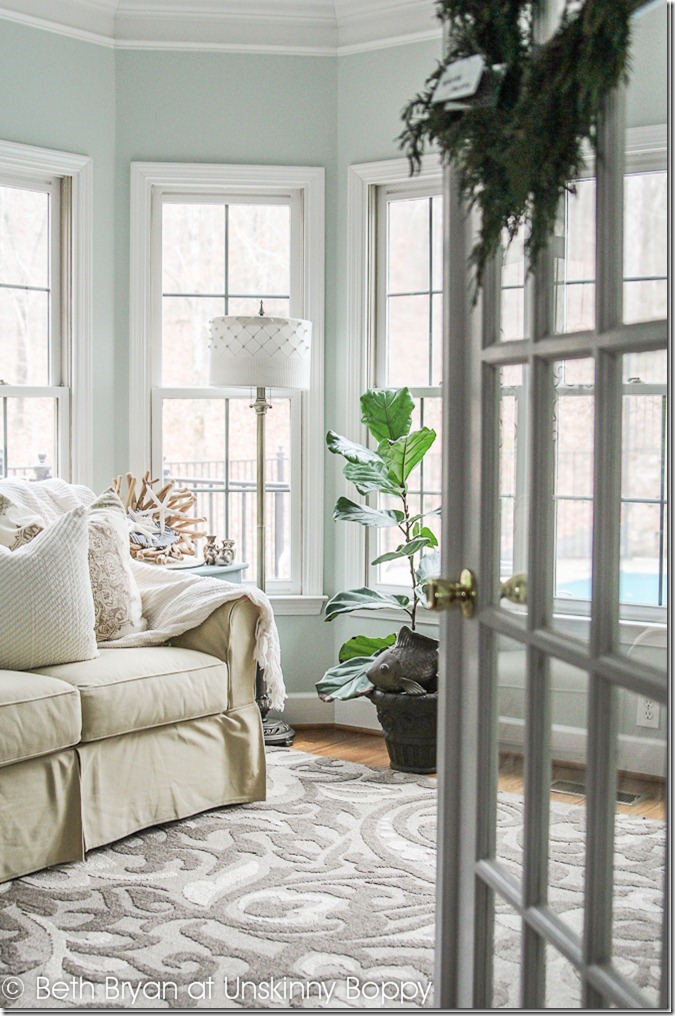 Thrift Store Sweater turned DIY lampshade
I love scouring thrift stores and flea markets for all sorts of treasures… the cheaper the better. I hate paying full retail price for anything, so you better believe I love to score a good deal. 
  Repurposing old doors and windows in new ways is a long-time hobby of mine.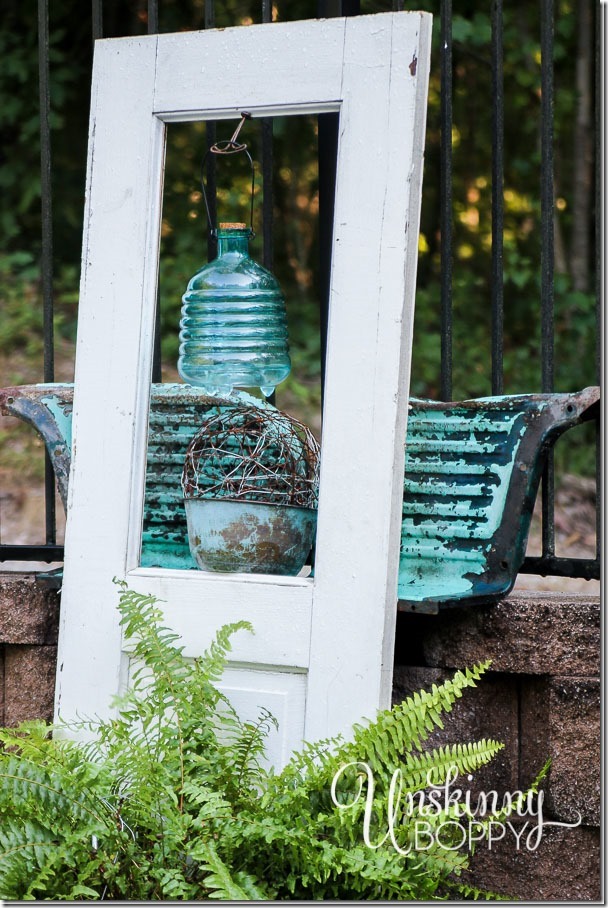 Repurposing old Junk in the Garden
My exact style is hard to reproduce because the items that decorate my halls are not mass produced in a retail store, but often are one-of-a-kind treasures that are hand crafted by my husband or myself. 
Vina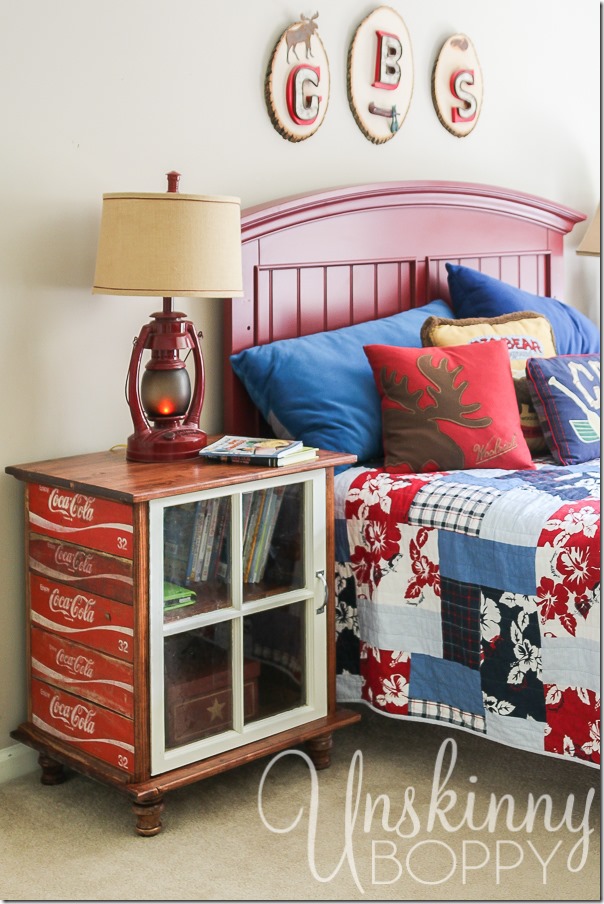 Vintage Coke Crate Nightstands
Although it does happen when I find a good sale, it's EXTREMELY rare that you'll find me buying anything from Pottery Barn, but I do love ogling their catalogs to gather inspiration and styling ideas. I would much rather try to recreate a look inspired by some of the pretty catalog stores than to drop the cash they are asking for some of their products. I love scoring a bargain at a yard sale or flea market and style it so it looks like a million bucks in my home.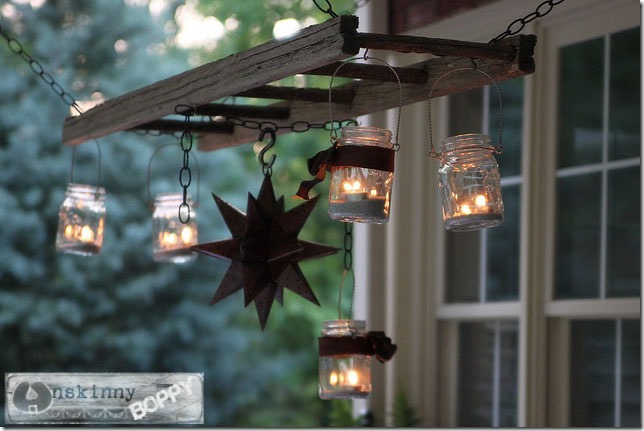 Pottery Barn Inspired Ladder Chandelier
Blue is my favorite color, and you'll find it throughout every single room in my home. From dark to light, I've got the whole blue spectrum well represented up in here.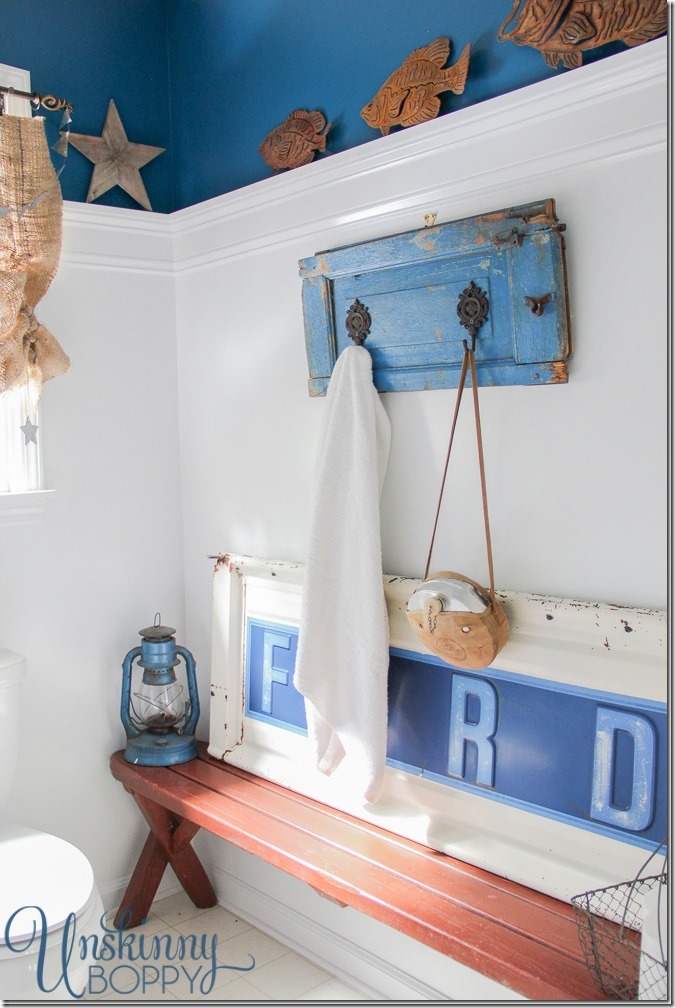 Rustic Boys Bathroom Reveal with old Ford tailgate
I do have to admit that not everything in my house is unique.  I do love me some IKEA every once in a while….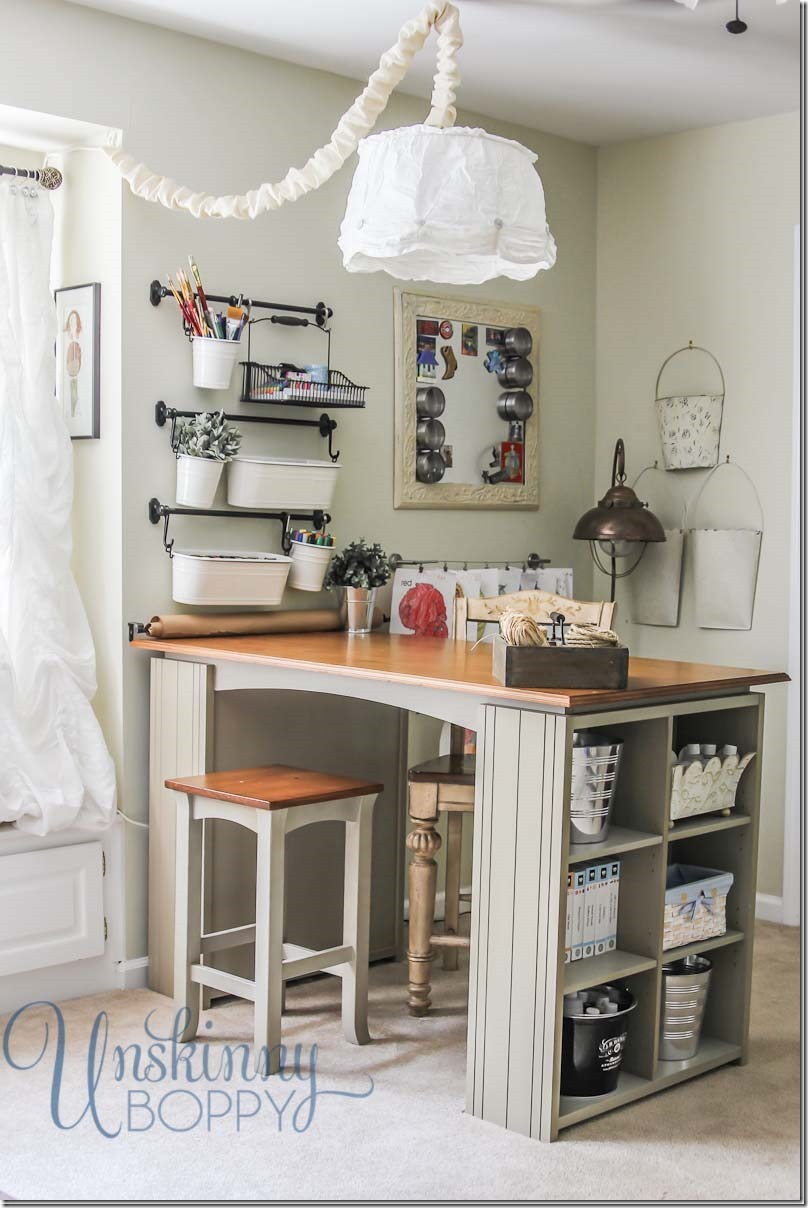 IKEA hanging baskets for organizing craft supplies
But what I really love is weaving old and new items into a traditional decorating look that can sometimes be really decadent and cluttered.  Minimalist is nowhere in my vocabulary. Over The Top is my middle name.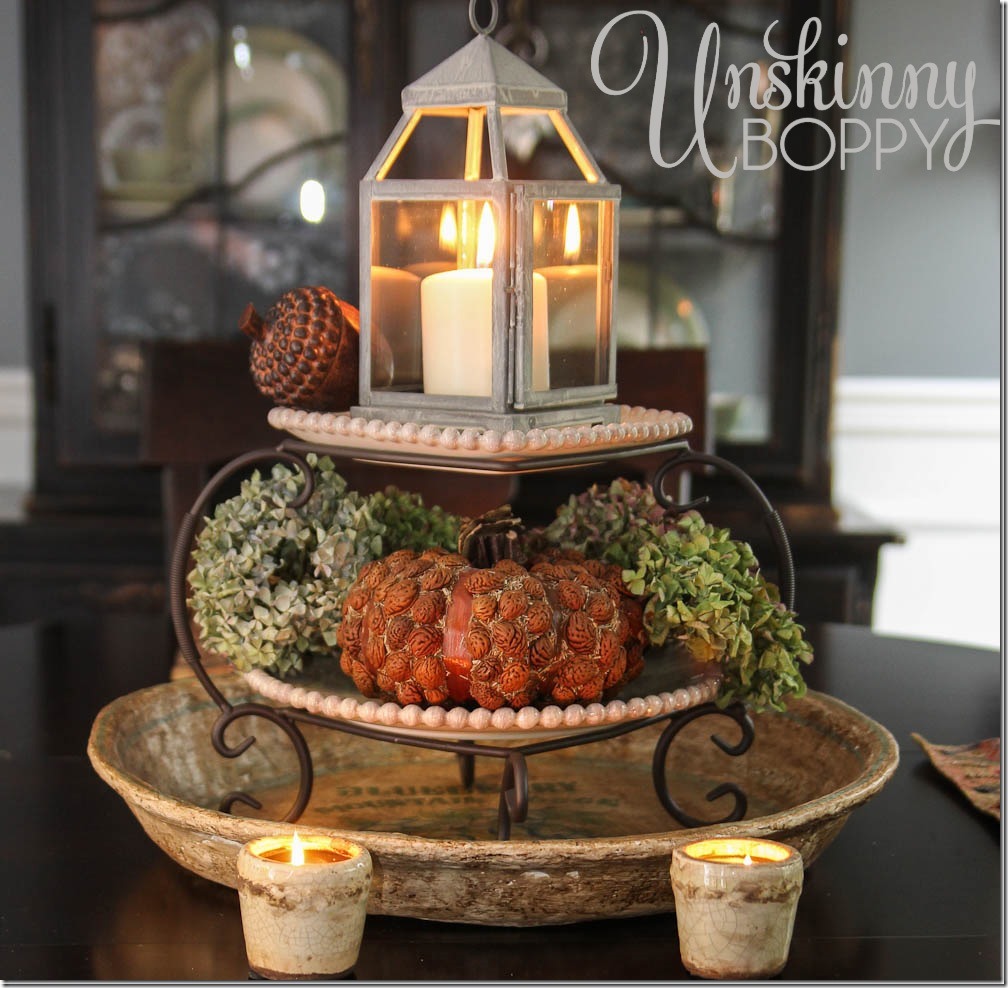 Fall centerpiece with lantern and pumpkins
Especially when it comes to holidays and parties.  I have a tendency to go all out, which leaves me feeling so happy and excited when it all comes together the way I envision it in my head.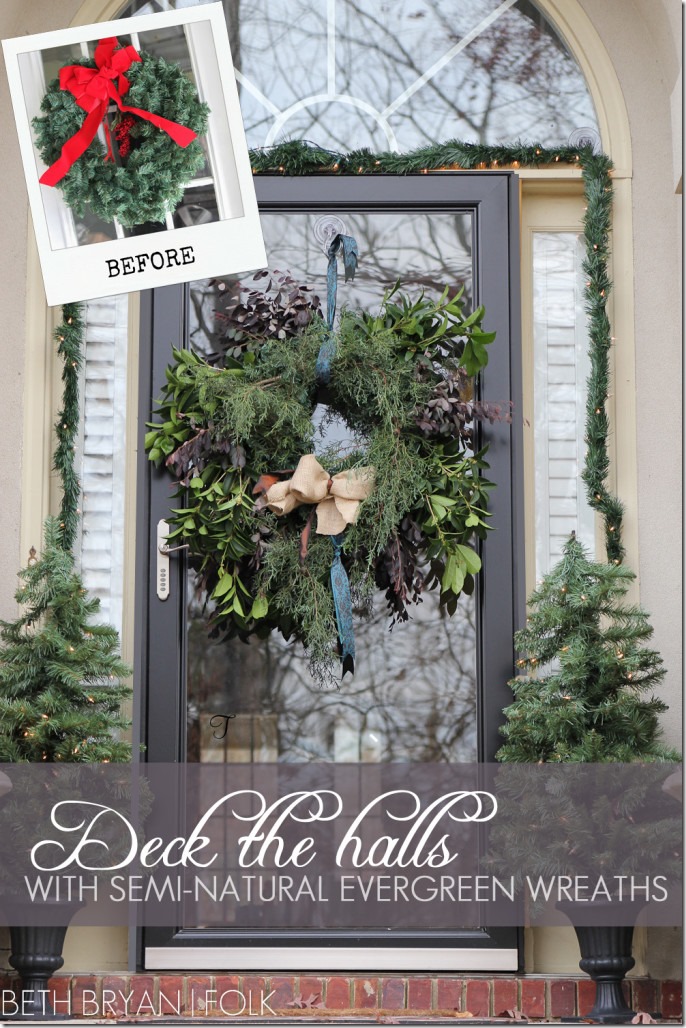 Making Semi-Natural Evergreen Wreaths with yard clipping
Fall and Winter are my most favorite times to decorate my house.  In fact, I was joking with some blog friends that I really do my best blogging from October through January. The rest of the year I just coast along and try to come up with a few posts just so I can take fun blog trips and get awesome free blogger swag. 
 Fall mums and pumpkins on the back porch
You'll also learn if you stick around here long enough and read my posts…  I'm nothing if not honest.
So now that you've seen my Signature Style, be sure to hop on over to the next blogger out of the 22 who are participating this week and see her style! Jena from Involving Home is the sweetest little mama with a clean, happy and casual style.  Go see her home now!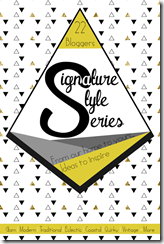 Now that you've heard all about my style, be sure to hop on over to the other blogs who are participating in this party this week!  Here is the schedule where you can go to find the posts:
MONDAY:
Involving Home
TUESDAY:
WEDNESDAY:
Capturing Joy with Kristen Duke
THURSDAY:
Friday, August 29th
A wrap up post and HUGE giveaway (Be sure to stop back by here to enter!)
If you enjoyed this post, be sure to go check out my project galleries to see more of my designs!