Well, it's official.  I'm still a sucker for succulents.  Apparently I cannot get enough of them.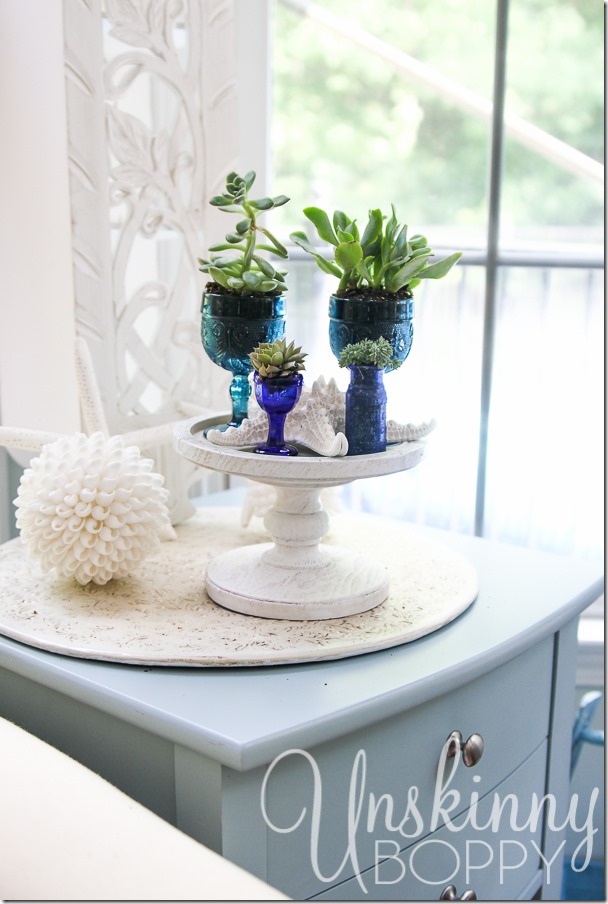 I am also a sucker for cobalt blue glass bottles and jars, which led me to pick up these little guys at an estate sale last week.  As I was checking out the lady informed me that this particular little jar was actually an "eye glass", aka an antique glass eye cup.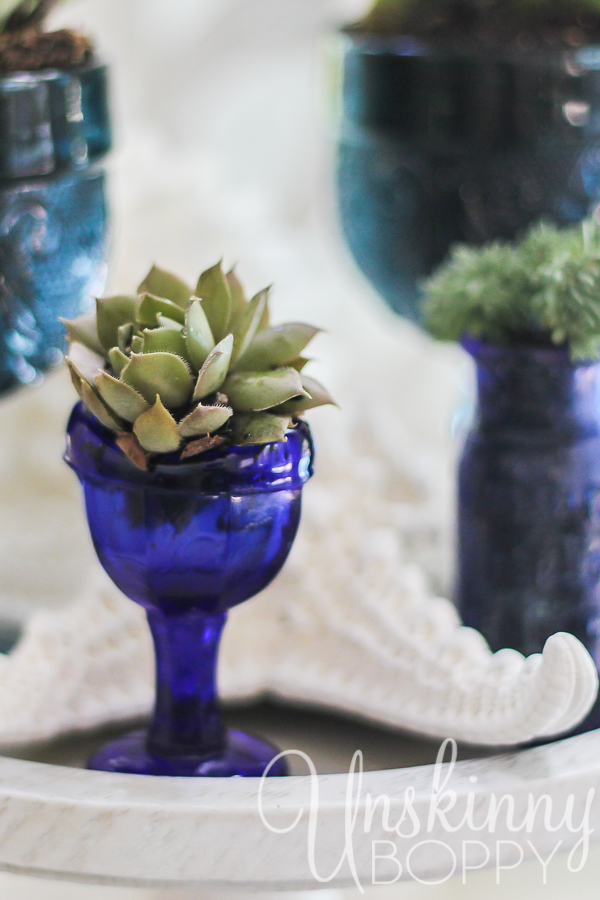 Um.  WHERT? 
Excuse me? 
At first I didn't believe her, but then I went over to ebay and sure enough.  There it is.  A whole bunch of cobalt blue glass eye cups.  I had no idea such a thing existed, although it makes total sense.  I guess you can't just plop a glass eyeball on your nightstand and expect it to stay there without rolling away when you reach for the snooze button.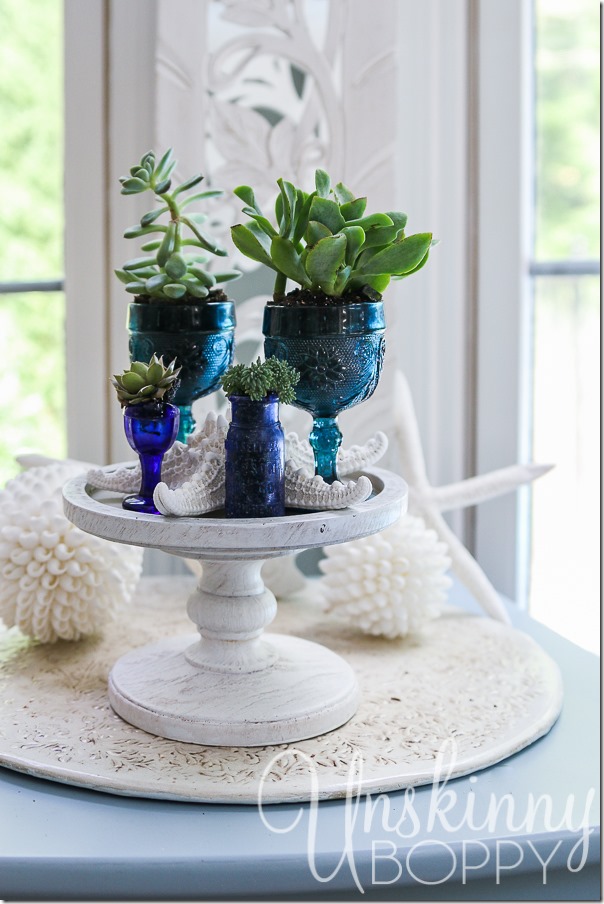 So, somewhere along the way in history, somebody invented the glass eye.  And what is the most logical next piece of equipment every glass eye owner needs?  A glass eye cup, of course.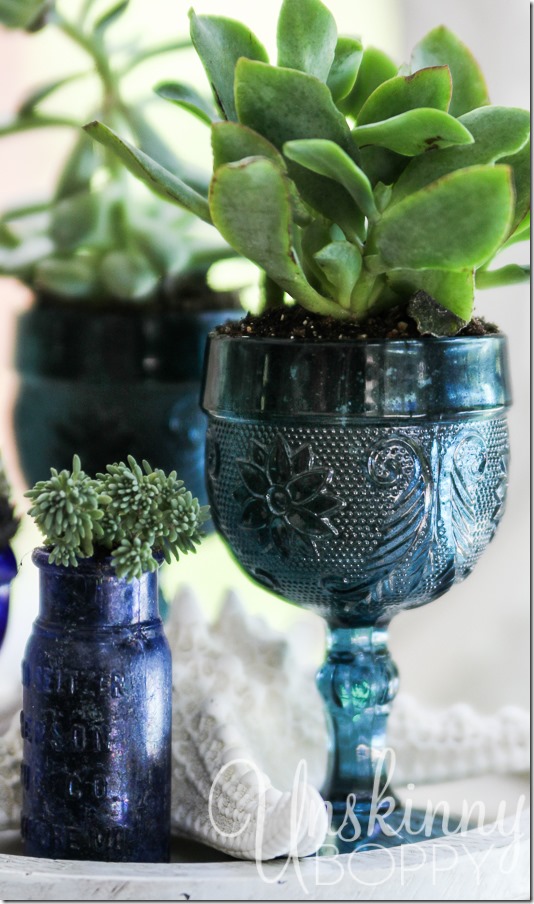 Thankfully I still have all of my original eyeballs, so I'm plopping a succulent inside of it…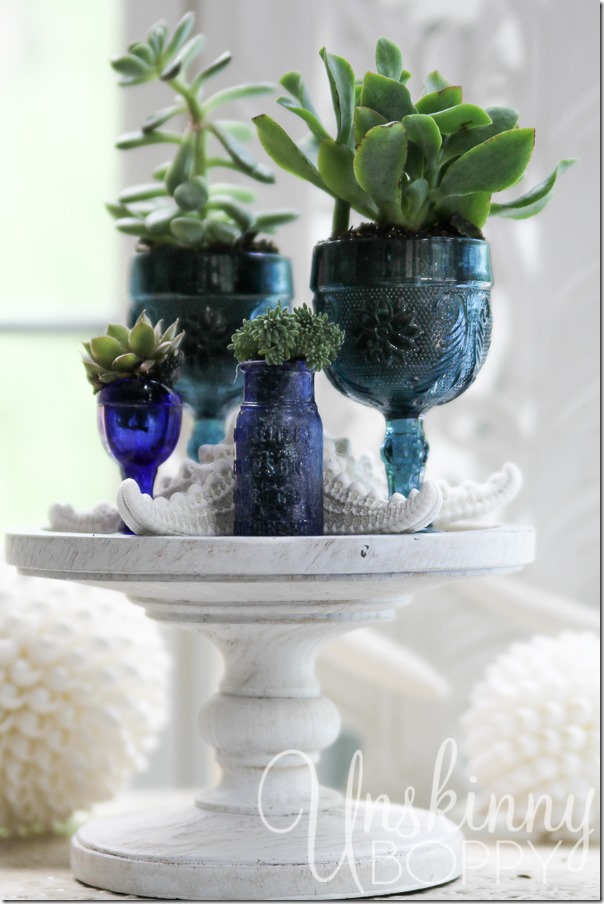 You learn something new every day, so consider yourself learnt for the day.  
You're welcome.
~~~ UPDATE ~~~~ I thought I was the one doing the schooling today, but if you read the comments I'm the one getting schooled today!
PS:  I also apparently have a thing for blogging about random eyeballs, since I have an entire category dedicated just to them.