My Outlander Premier party was a raving success last weekend.  Since this is going to be a very picture-heavy post chock full of all the Outlander theme ideas I created based on the amazing book series by Diana Gabaldon, I'm going to let the photos do most of the talking for me!
But first, if you have never heard of Outlander, you can buy the Outlander Kindle book series here (affiliate link):
But be warned- you might not be able to put these books down and they are MASSIVE.  Be prepared to lose hours of sleep.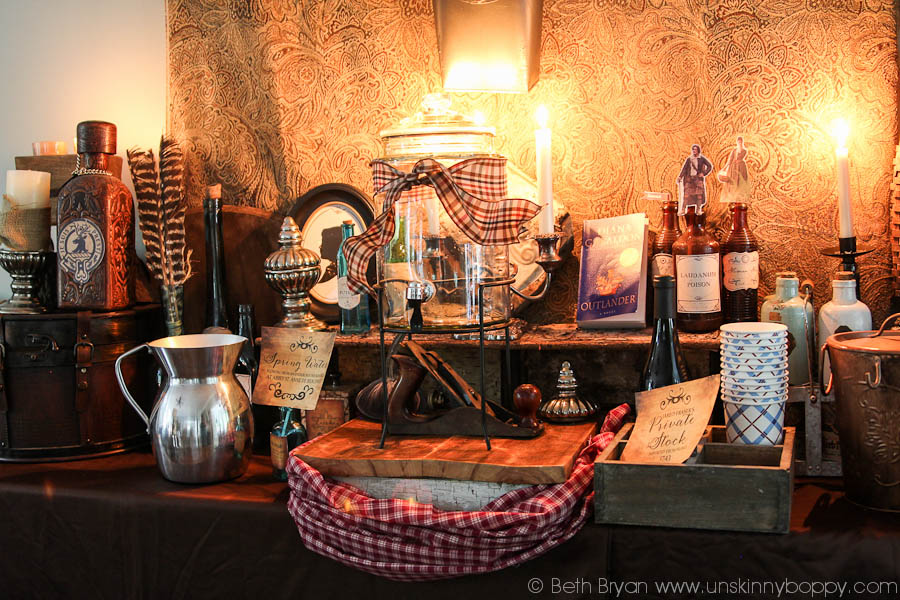 If you have never read or heard of Outlander, then these decorations probably won't make a lick of sense to you.
I'll try my best to sum it up for you. Claire Randall is on her 2nd honeymoon in Scotland after WWII when she gets transported back in time through a circle of standing stones.  She finds herself in the middle of a battle between the British and the Scottish Highlanders, who rescue her from a terrible British officer named Black Jack Randall.  The Scots take her back to their castle, where she tries to fit into everyday life while she figures out how to get back through the stones and home again.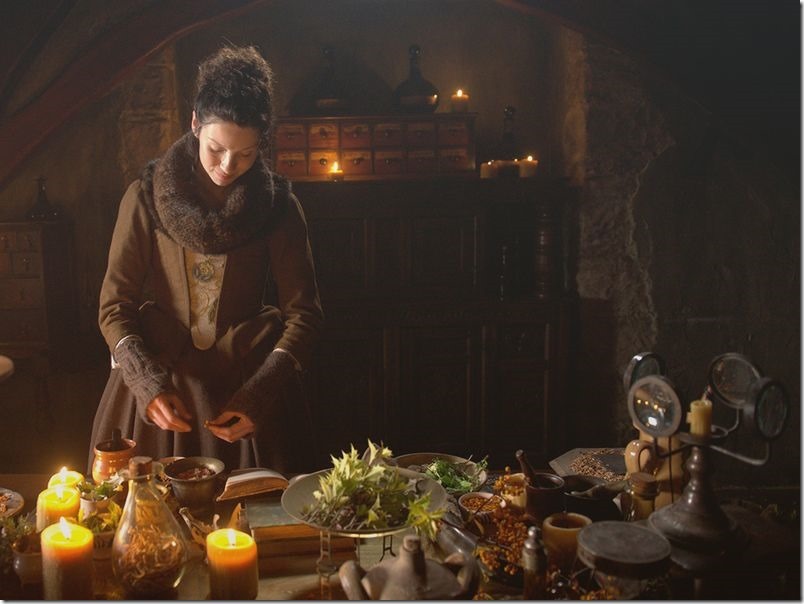 Photo via Starz
In the meantime, she becomes a "healer" who works with herbal remedies in the basement of Castle Leoch.  This is the scene I wanted to try to emulate in my drink table.  I love all the earthy browns, greens and candle glow of this scene.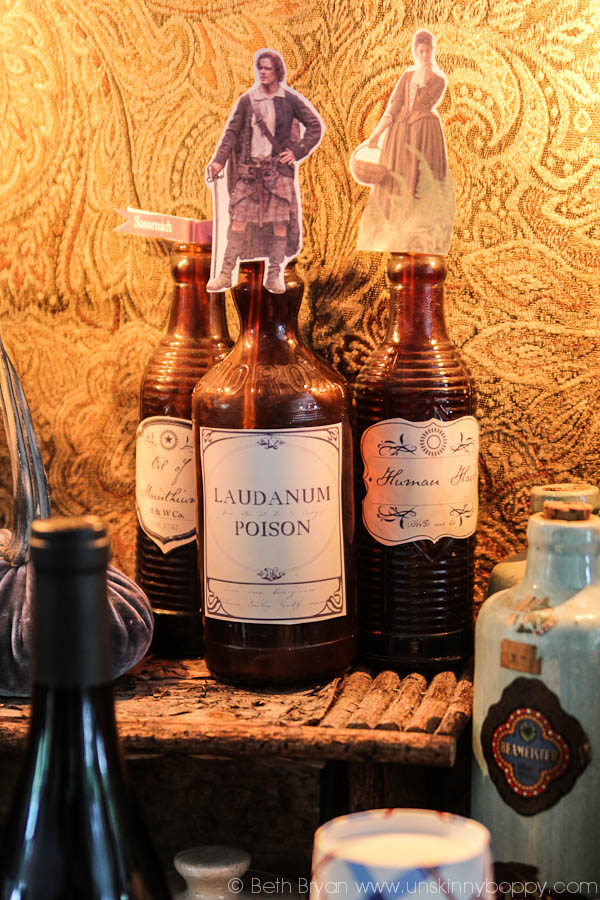 I tried to recreate her apothecary cabinet on my drink table.  Back in the day, they had to use what they could get their hands on to make meds…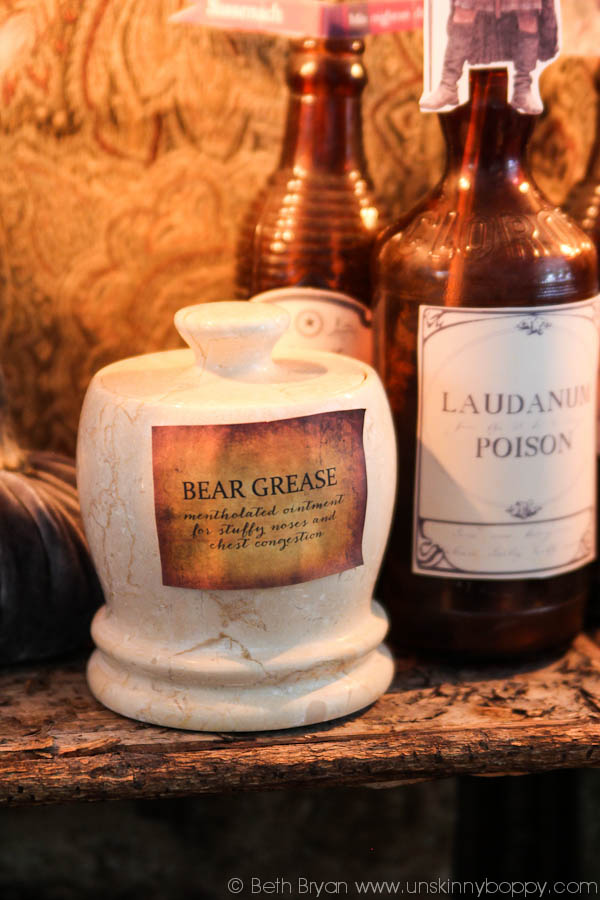 I made these labels using direct quotes from the books.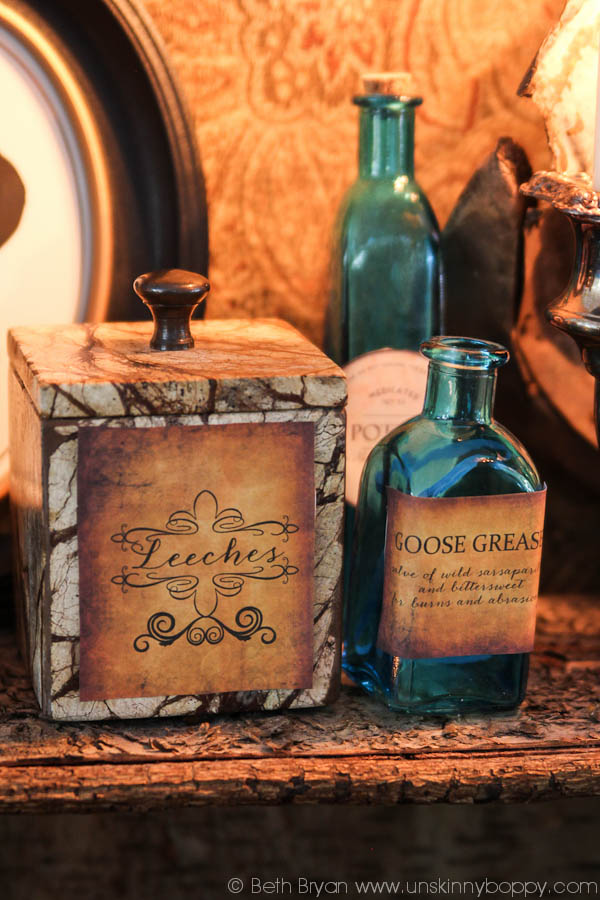 Leeches and goose grease and bear grease, oh my…
While she's stuck in Scotland (spoiler alert) she is forced to marry a Highlander named Jamie Fraser from Clan Fraser.  The clan's motto is Je Suis Prest, which means "I am Ready."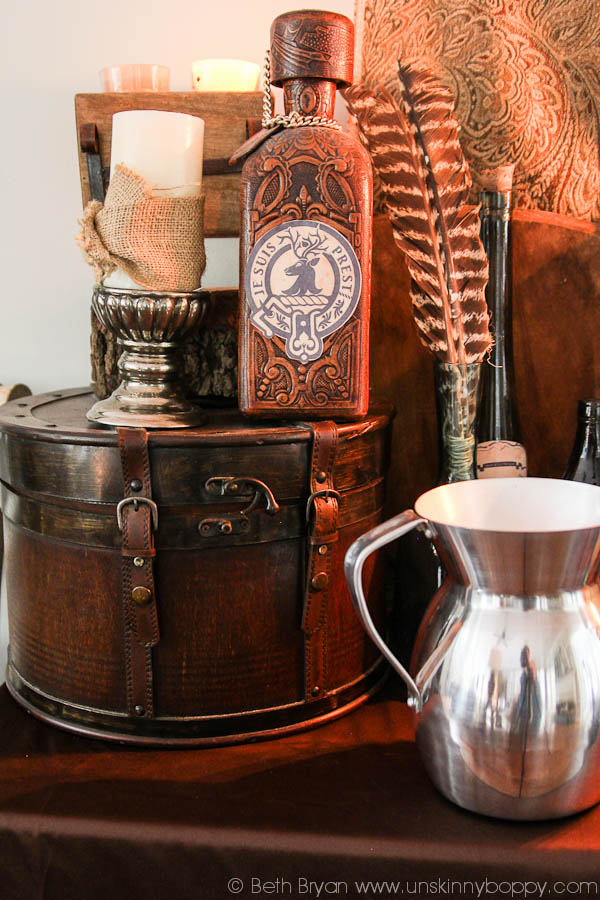 I have read the entire book series, so there are a lot of nods to future characters in the books throughout my decorating.  I don't think I've given anything away with these lables, but I won't go into too much detail on some of them so that I don't spoil any surprises if you  are brand new to the books.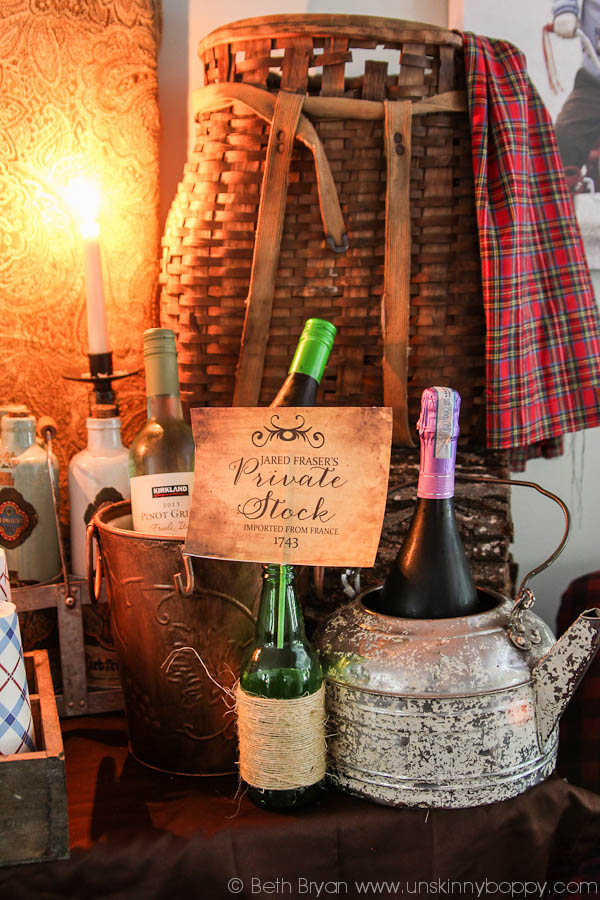 If you are a die-hard Outlander fan, then some of these labels will make you laugh if you get them…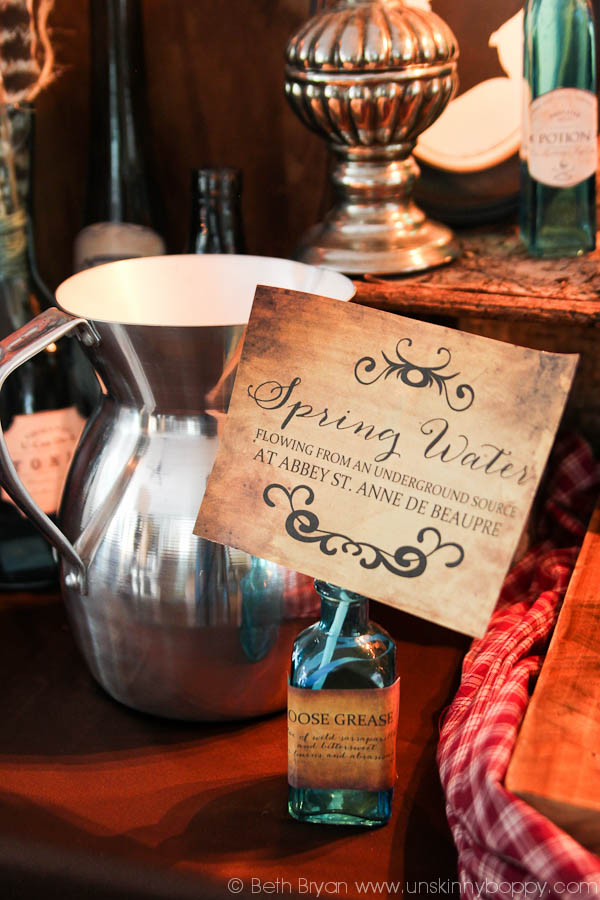 And some are just for fun.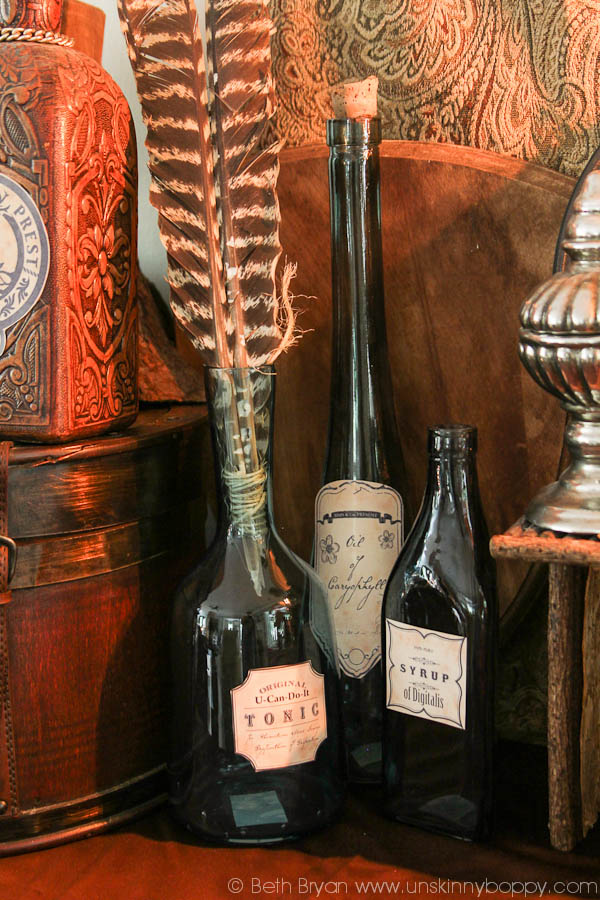 It was so much fun assembling all of this for the party! I think I should have been a set designer.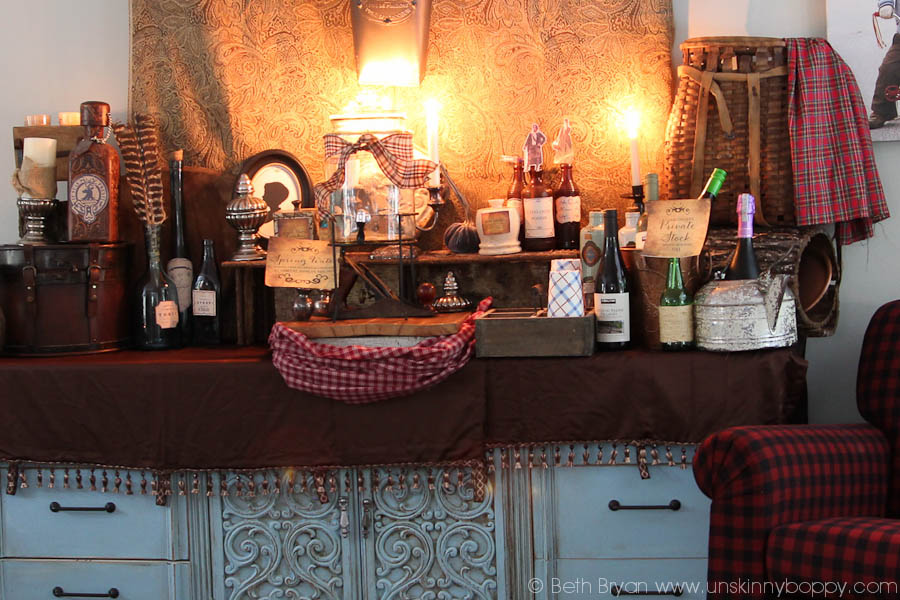 I downloaded some of the labels from Professional Fangirl's Free Outlander Printables.  They have a really great selection of free printables for Outlander fans.  Any of the red plaid labels that you see came from them.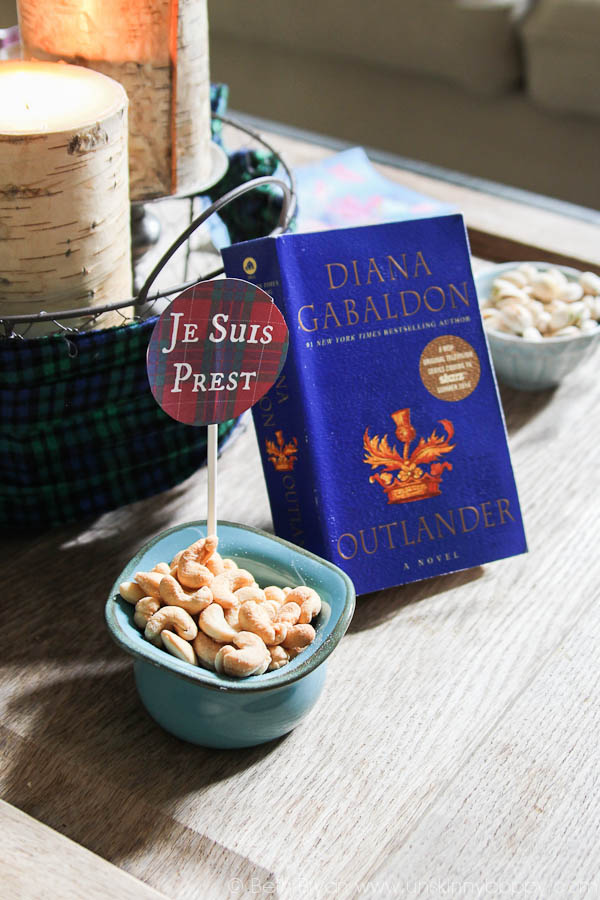 What TV Premier Party would be complete without popcorn and candy?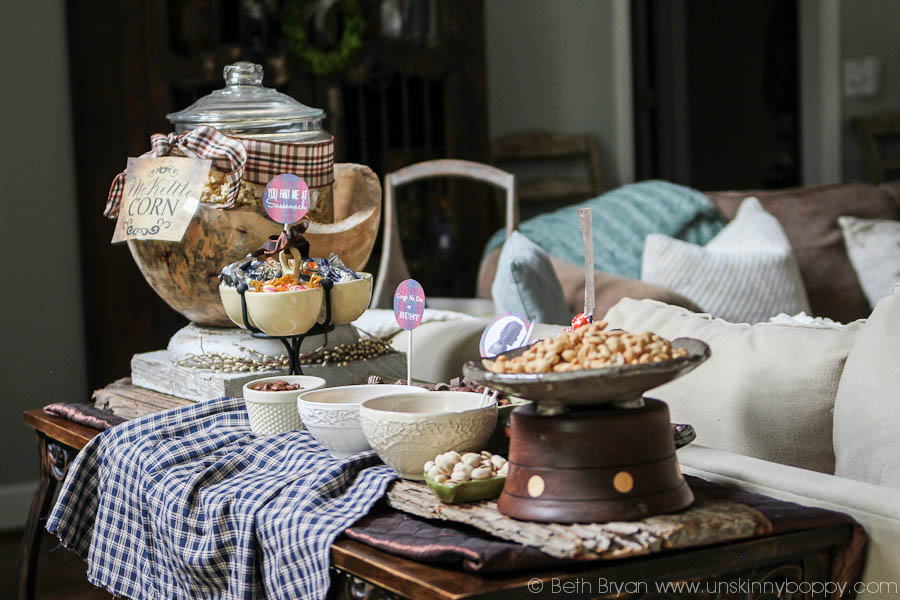 I set up Lallybroch's Lollipops and Candy Stand on my sofa table.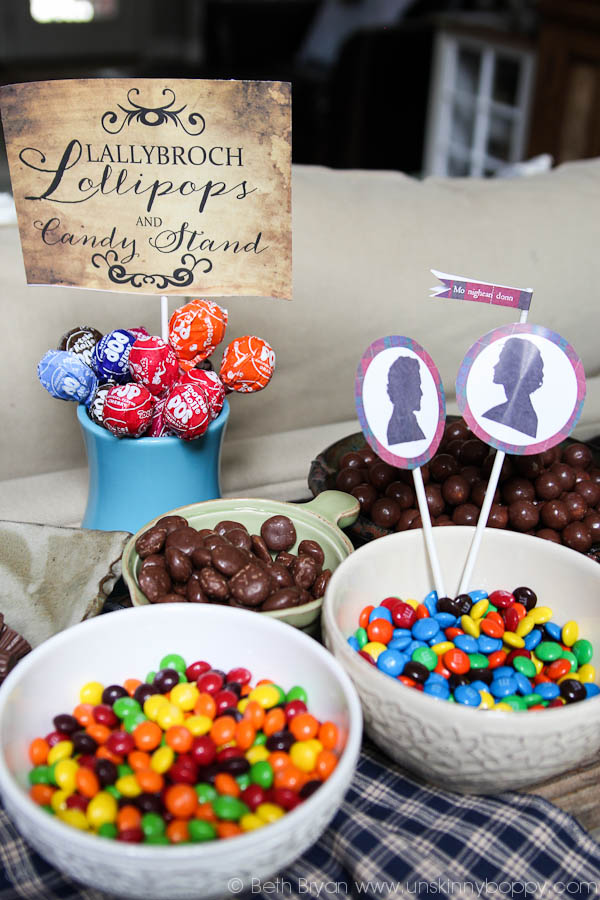 …complete with a big jar of McKettle corn for my guests to munch while watching the show.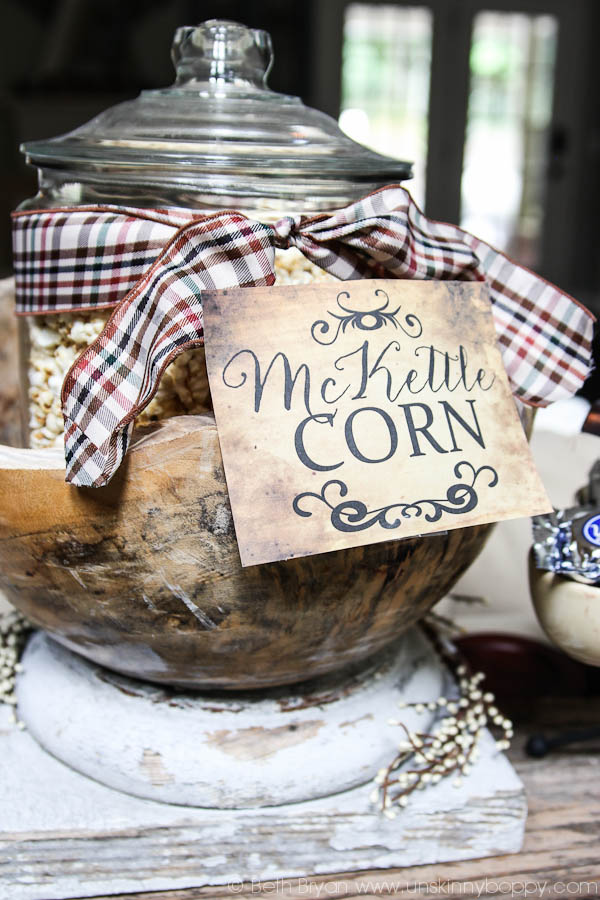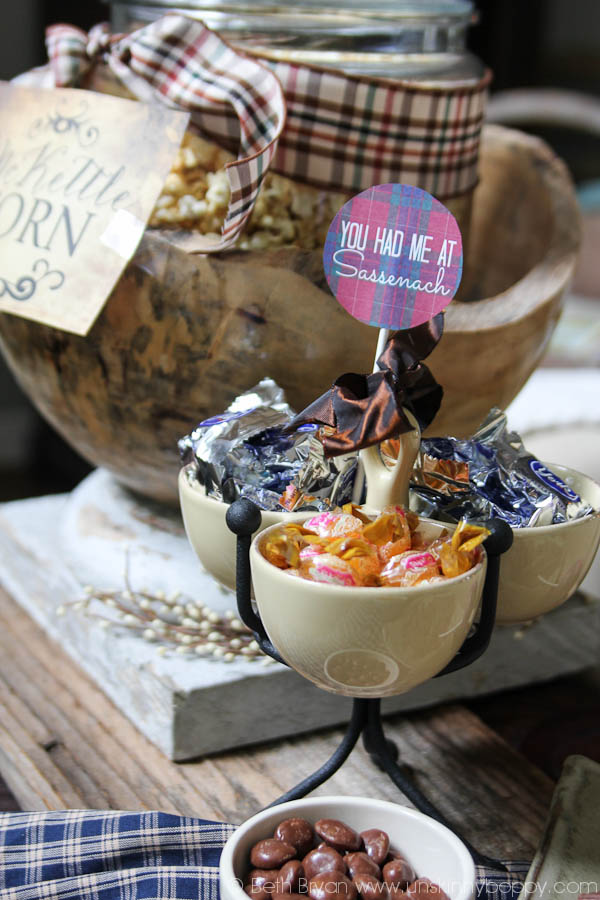 Over in the dining room is where the real food was set up.  I love throwing parties.  Over the top is my middle name, y'all.  I fully admit that I go crazy when I decorate for parties.  I just love it, though.  Makers gonna make, creators gonna create and all that…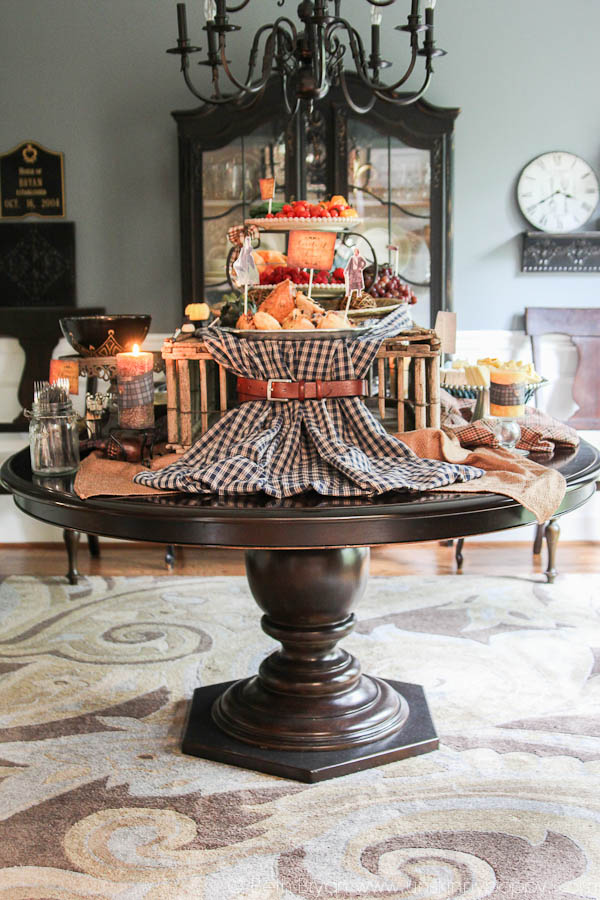 The circle of standing scones were a huge hit.
Want to throw an Epic Outlander Premiere Party like this?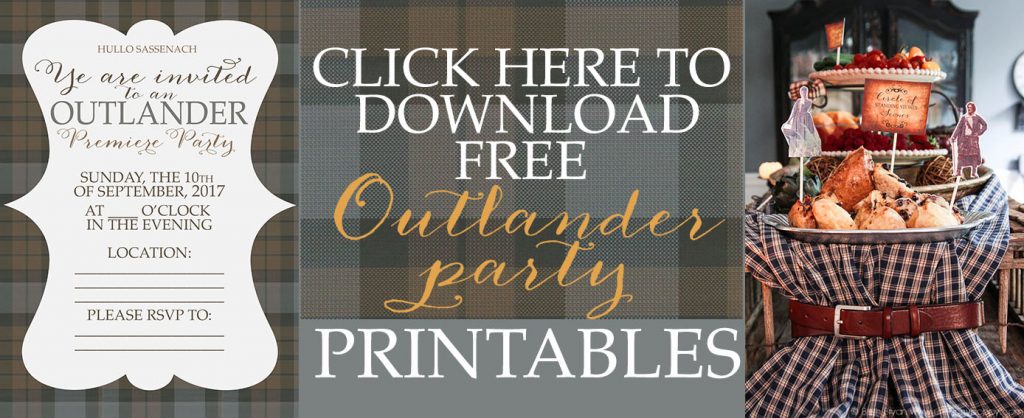 Nothing better than a Saturday night filled with Jamie Fraser and scones.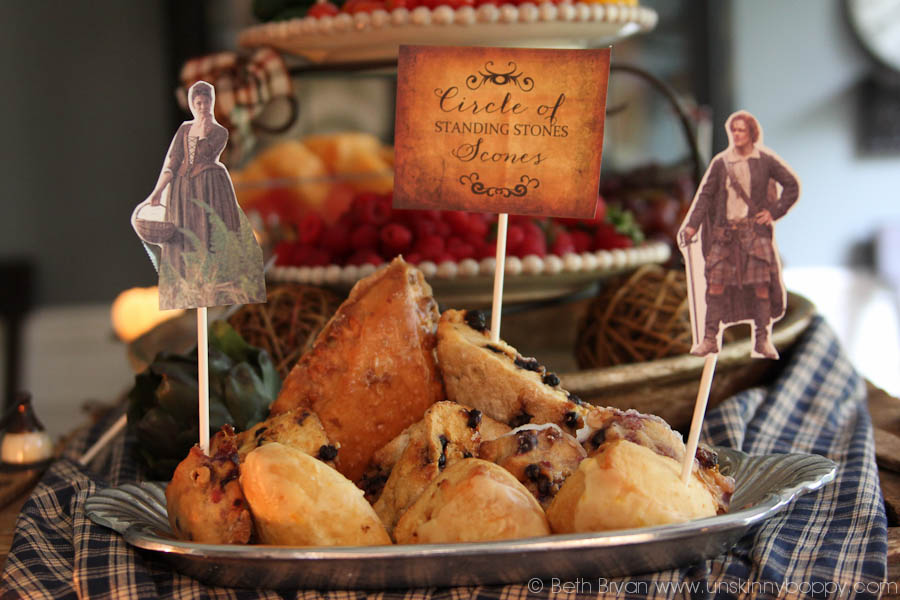 Murtagh's Mmmmmph Meatballs were also devoured.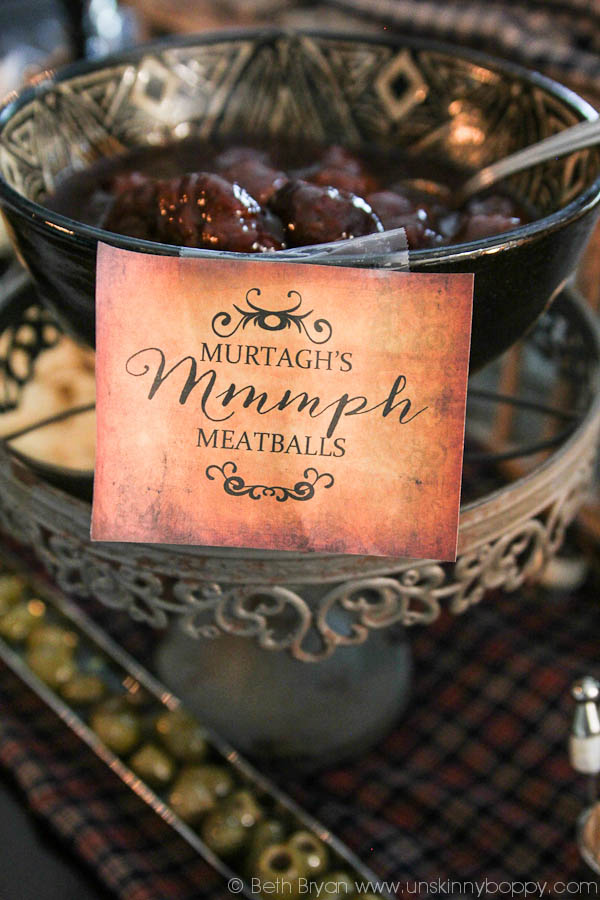 This was one of the fangirl's free printables, but it cracked me up.  Gotta love a good BJR joke.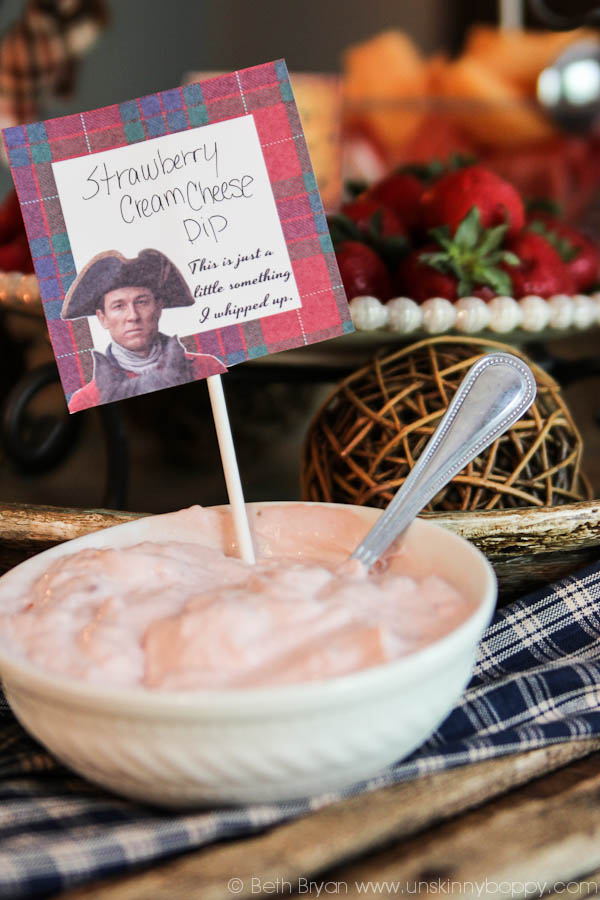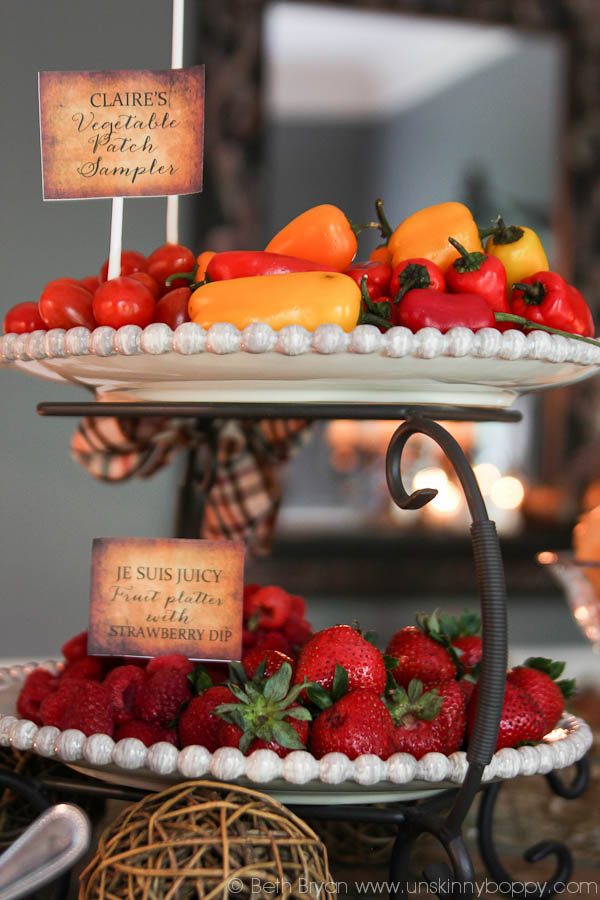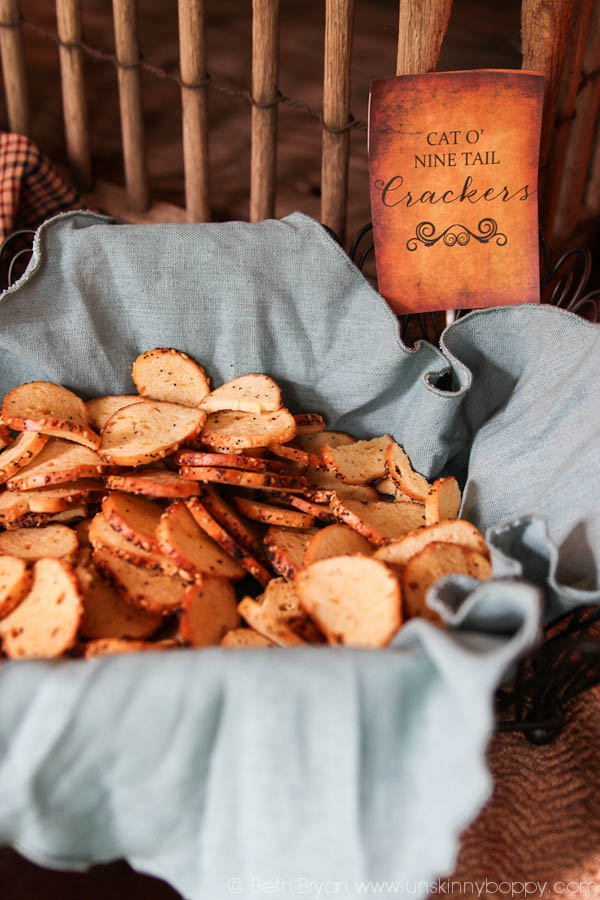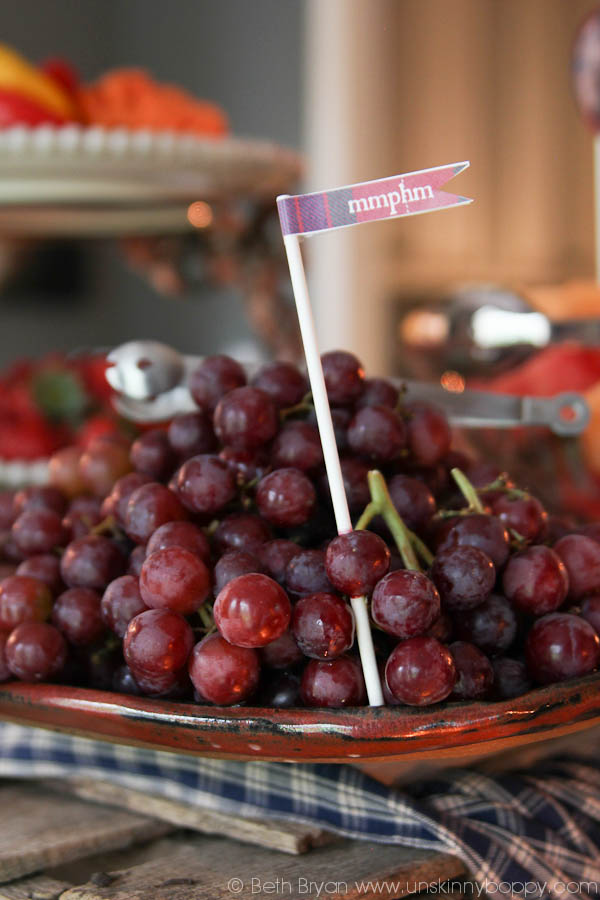 Most of you will not understand this next label, so let me explain. Sassenach means "English person" which is what Jamie calls Claire throughout the books.   "Tulach Ard!" is a battle cry that Jamie says during the first episode when he raises his sword and charges after some redcoats during the cockmagon rock scene.  So, let  me present to you Sassenach Spinach and Two-lick Ard-ichoke dip.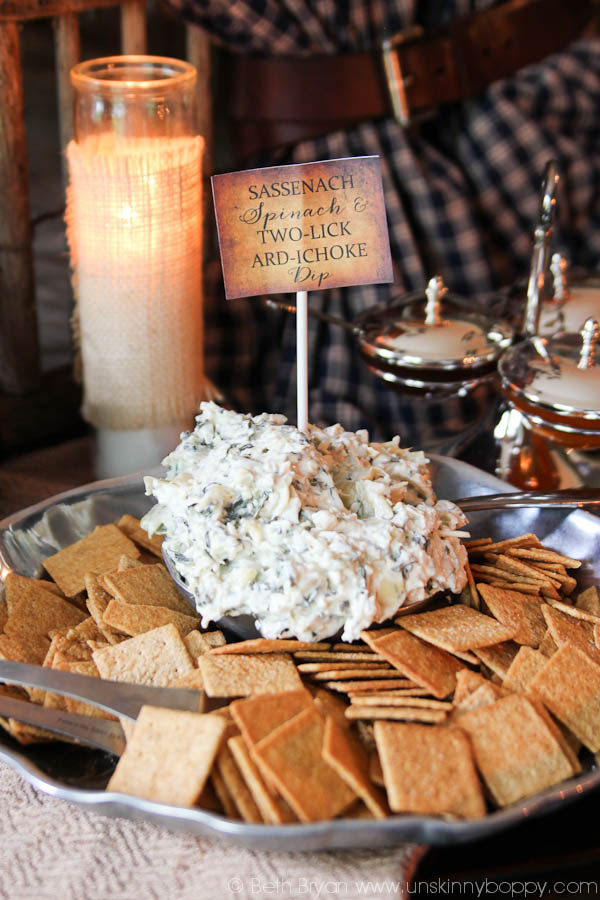 In some of the later books, there is a mean old pig named the White Sow that lives under their house.  Here is my ode to her.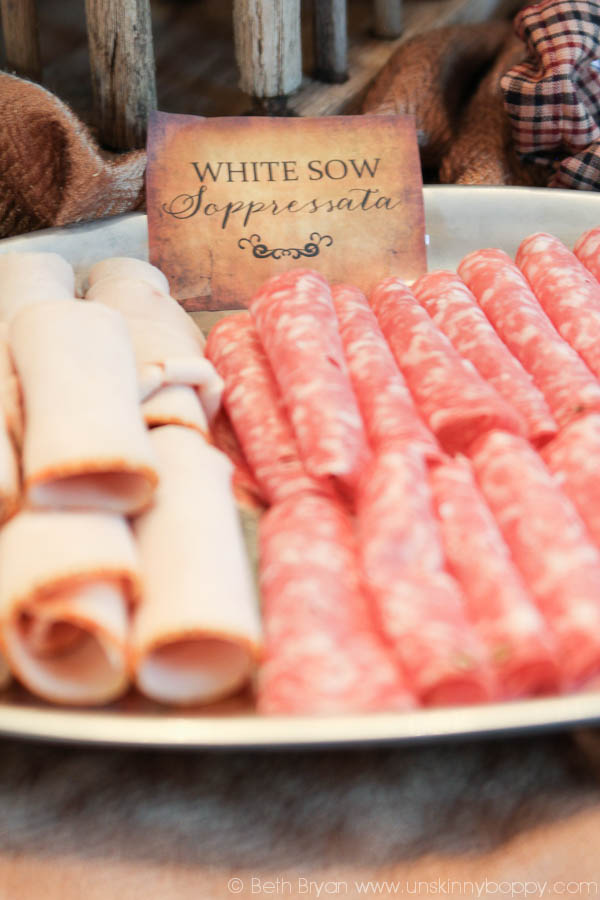 And all her piglets…  bless their hearts.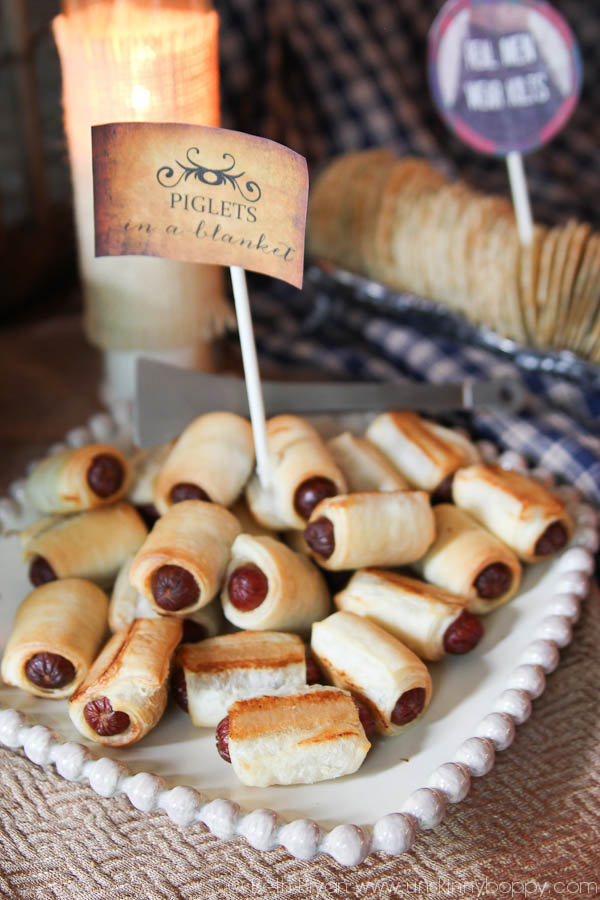 I could write a novel on how much I love the Outlander books and why you should watch the new show on Starz but for the sake of brevity, you'll just have to take my word for it.  These ladies all loved it!  It was SO fun meeting a bunch of the local ladies from the Alabama Sassenach's group on Facebook and their friends.  Heather helped me out by bringing fun themed decorations like Scottish flag and thistle cookies, and a thistle shortbread that was TO.DIE.FOR.   And, to the very brave Ginger who actually found my invitation post via Google and drove over to my house all trusty worthy-like, let me say that it was great meeting you!  I was so glad to share this fun evening with y'all!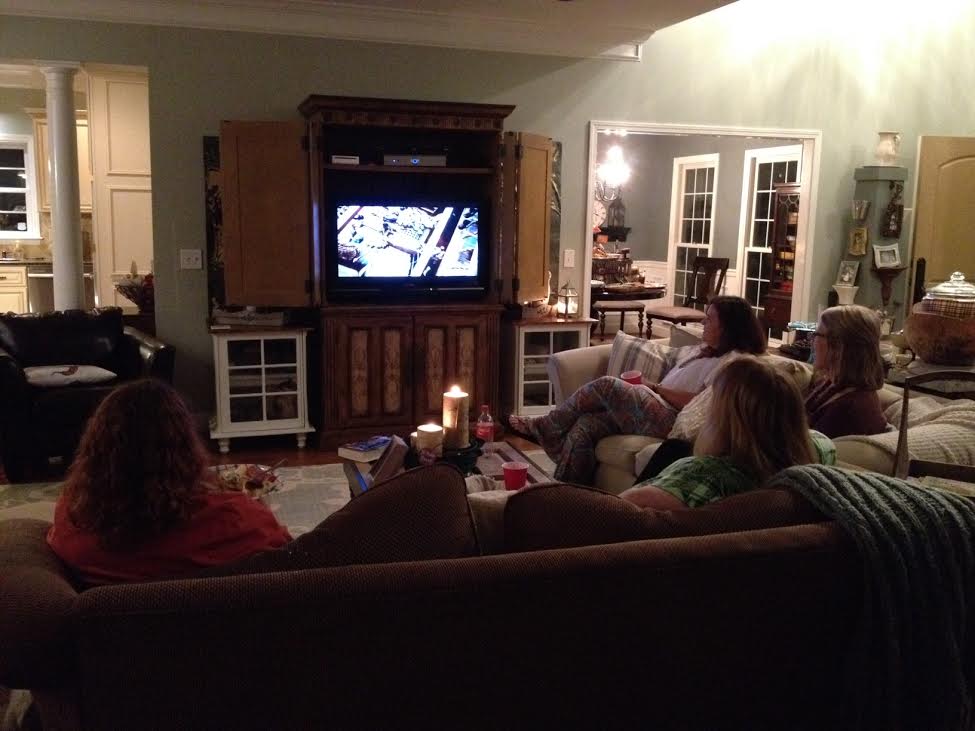 To celebrate the event, my friend Sue and I took a shot of Heather's Drambuie, which was surprisingly not gross.  I'm not a whisky girl, but this stuff was pretty good!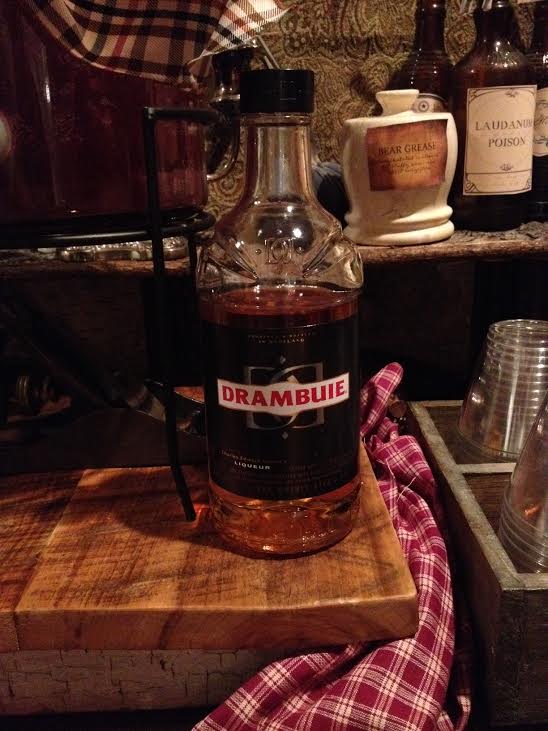 If you missed the first episode and are dying to know what this is all about, you can find it on Starz (or Netflix if you're outside the US)!  Keep in mind it's rated TV-MA so don't try to sneak it at work or anything.  LOL!
The show will air every Saturday night on Starz.  AND they just got renewed for Season Two, so that means it is already a huge hit right outta the gate.  I have no doubt this show will be a raving success for Starz, which means you won't get sucked into a few episodes, only to have it end abruptly mid-way through without tieing up loose ends.
I will be watching.  Will you?
Want to throw an Epic Outlander Premiere Party like this?