There has been an awesome trend lately of a bunch of my blogger friends writing books!  And not just e-books, but real glossy chapters of amazingness that you can hold in your hand and display on your bookshelf and sniff if you're a book sniffer. (Go ahead. I won't judge…) The best part about having blogger buddies who are also authors? I get to review their new books when the launch!!  And today, I have the HUGE honor of introducing my friend Karah from the space between blog's new book! 
Her book is DIY Wood Pallet Projects: 35 Rustic Modern Upcycling Ideas to Personalize Your Space.  BLA-DOW! 
Check this out: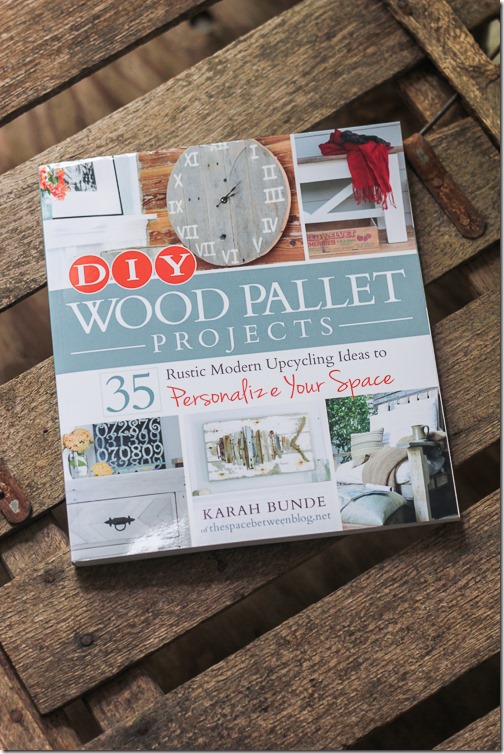 Now, y'all know I love me a good upcycled project, right?  I have used all sorts of scrap wood to create things around my home, but would you believe me if I said that I've never made a single pallet project?  Not once.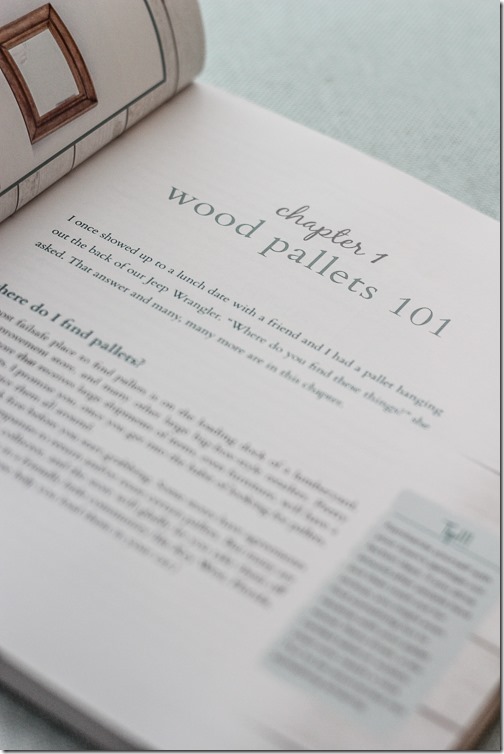 And this is the part where Karah starts re-thinking her plan to have me review her book…..
But never fear, babe, because your book is inspiring me to want to go load up the back of the old Acadia and get to nail-pulling.    Check out this CUTE CUTE CUTE Christmas tree made from a pallet!  I love this so much.  I WILL have one of these on my wall this Christmas.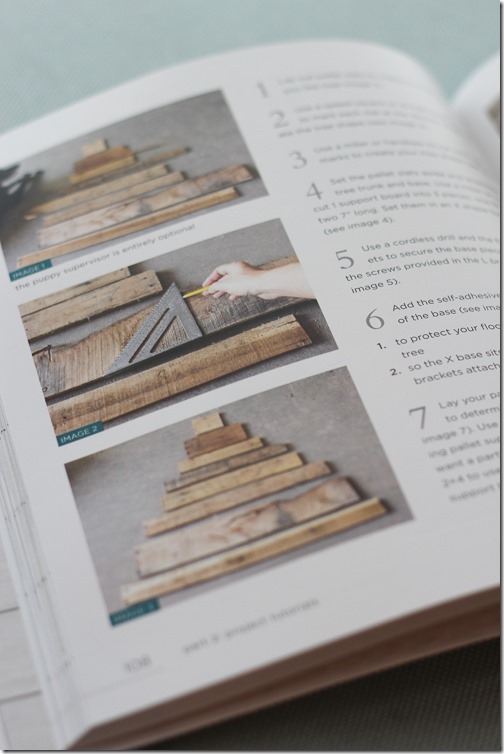 And how cute is this herringbone coffee table top that Karah made with her own two hands??   This girl is superwoman, I'm telling you!  How she can take a broken down old pallet and turn it into this work of art is pretty doggone unbelievable in my book.  In HER book, she not only makes it believable, but she breaks it down into step-by-step process so you don't have to second guess yourself when you make one for yourself.  She's already done all the hard stuff, you just have to follow the recipe!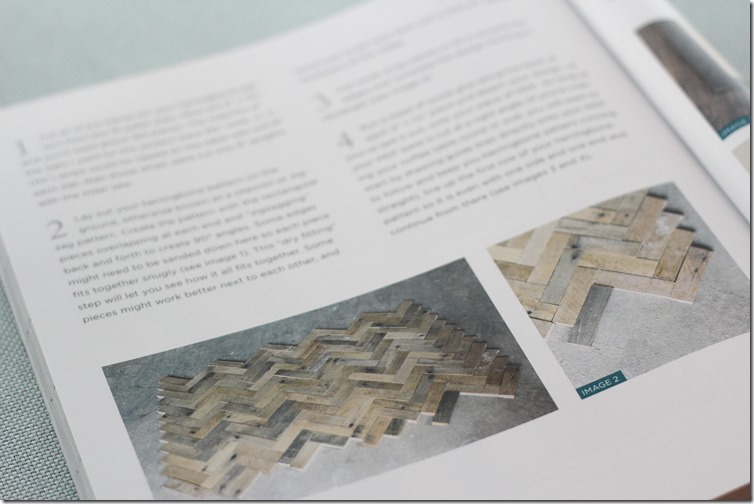 You'll also get plenty of eye candy straight out of Karah's own Key West home, like this driftwood fish artwork that I've been drooling over for a few years now.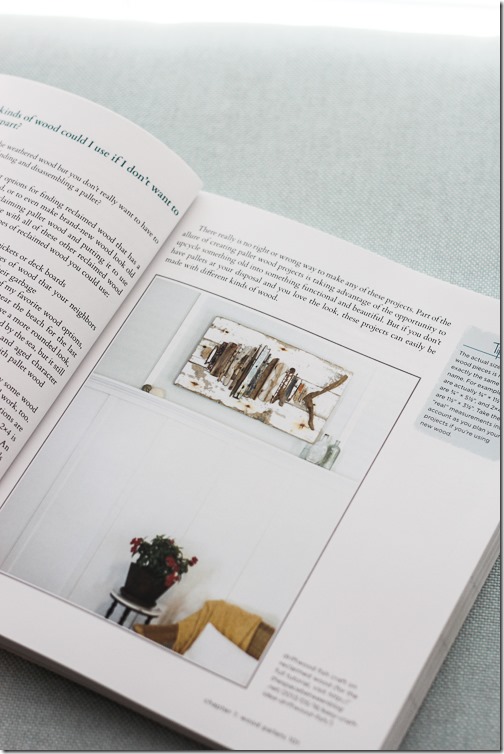 I am not going to reveal the whole book because the point of this post is for you to want to GO BUY IT TODAY.  But, I will tease you with the table of contents so you can see for yourself how much you need this book.   Look at all the cool projects Karah whipped up.  I'm still in awe.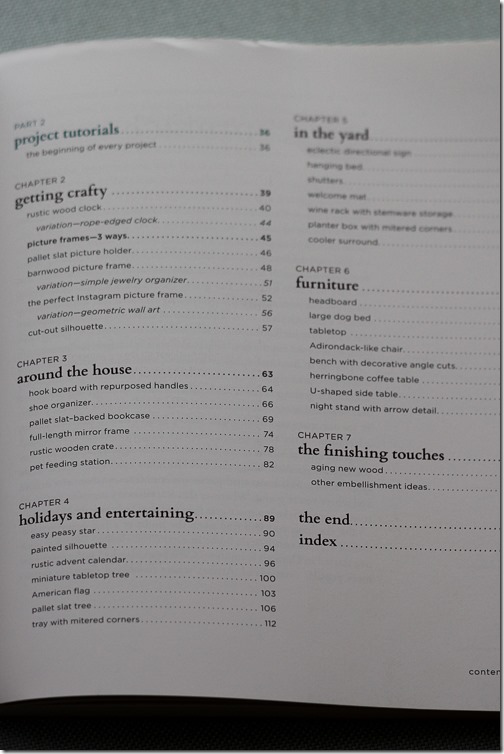 Seriously, inspiration for days!  If you love anything rustic, repurposed or upcycled like me, then you're gonna want to get this book for sure.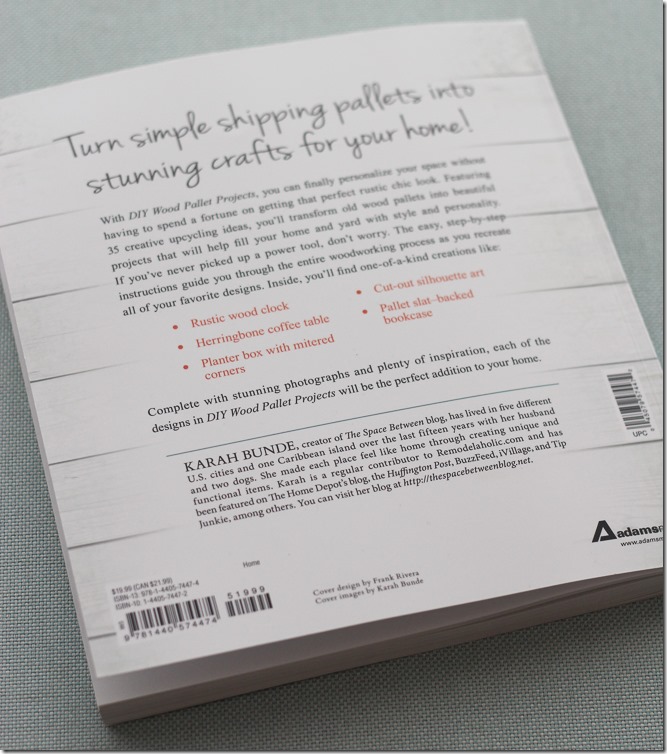 I met Karah three years ago, and got to spend some quality one-on-one time with her on our girls trip to Anna Maria Island earlier this year.  This chick is the epitome of laid back beach style.  Her clean and crisp book is a reflection of that style.  And, as a bonus… she's funny, y'all.  Like, laugh out loud hilarious.  I just love this girl.  I am so proud to see her beautiful face on the inside of this gorgeous book.  Congratulations, my friend. VERY well done!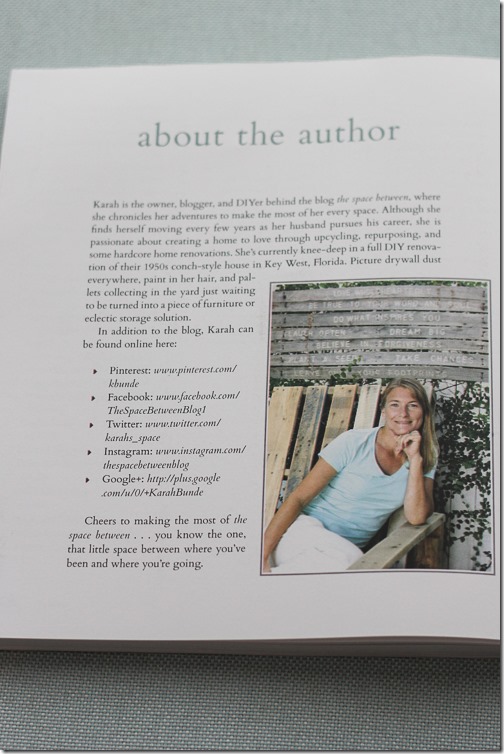 The book is available RIGHT NOW on Amazon, so go ahead and splurge on your early Christmas present.  It's so worth it.