Last week, I was featured by Rhoda of Southern Hospitality in a big hop around the blogosphere!  This week, I'm paying it forward and introducing two bloggers to y'all.  But first, I've been asked to answer these questions, so here we go.
What am I working on?
Let's see… As far as DIY projects go? I got nothin.  I haven't been doing much of anything at all with home projects lately, even though I have a to-do list that is longer than my left leg (which is about 1/2 shorter than my right leg, but still…).  I hate to disappoint, but honestly I've been living my life and enjoying my family and just getting back into the back-to-school routine.  Watching a lot of HBOGO on my iPad.  Reading a lot of books. Planning a ton of vacations. Chilling out.  I have lots of other irons in the fire, including scraping down and reseasoning my Granny's cast iron skillet, which is turning into a MASSIVE undertaking that I was in no way prepared for.  That reseasoning process is no joke, y'all.  I have also been spending every waking minute soaking up all the information inside the e-books, videos and courses of the Ultimate Healthy Living Bundle that I bought last week.  I feel like I could have a master's degree in healthy living when this is all said and done. Let's see, what else…  I've got fun weekend planned with some girlfriends in Atlanta including an Essential Oils 101 class that I'm teaching on Sunday in Duluth (let me know if you want an invite!) and also?  I'm turning 37 today!  Since I've been thinking that I was already 37 since about September 18th of last year I've just regained a whole year of my life!  WOOT!
OH! I do have something else brewing…. On Saturday I'm teaming up with 20+ FABULOUS DIY bloggers to bring  you a huge link party called Best of DIY, so… dust off those project galleries and get ready to link up your favorite projects to our party!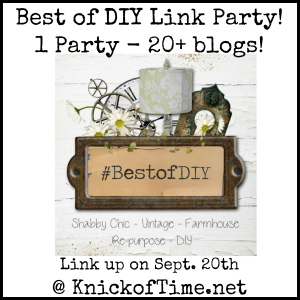 How does my work differ from others of its genre?
Is there anything new under the sun?  Hasn't Pinterest destroyed originality?  I like to think that my home is creative and somewhat different, but honestly?  I beg, borrow and steal a lot of ideas from people who are way more talented than me. Every once in a blue moon I come up with an original idea that nobody on Pinterest has done before, but not even gonna lie…. it's not often.
Why do I write/create what I do?
Because a maker's gotta make, and a creator's gotta create. I've always got to have a creative outlet, and my projects and blog do that for me in a MAJOR way.  And the fact that you guys actually like to read about them and pin them and junk?   That's just great big globs of greasy icing on the creative cake.  I love you guys!!  Thank you for being a friend.
How does your writing/creative process work? 
Ok.  Ready?  Here it is.  Put my kid to bed, and if I don't fall asleep right alongside him, get up and sit down at computer. Open a new blog post in LiveWriter.  Stare at screen. Try to think of something eloquent and witty to say. Have a complete brain fart. Go tooling around on facebook instead. Get sucked into some viral website link and watch videos of Miranda Lambert melting down on stage and read an article about a 2,000 year old Roman computer discovered underneath the Aegean Sea.  Look at the clock and realize how late it is.  Force myself to the task at hand.  Type out my mindless stream of consciousness and try to arrange it in some way that makes semi-sense with the project I'm presenting.  Sometimes I succeed.  Edit. Edit again.  Edit some more. Try to kindly reword all the crude, rude and offensive things that came out of my mindless typing stream.  Hit Publish.  Go to bed.  Get up the next morning and edit out even more of my mindless drivel.  Hope today is not the day I become the next person to wind up in a GOMI thread.  Walk away and never look back at it again.  That's it.  Anyone can be a blogger.  Trust me on this.
If you've made it this far in this post, you deserve a medal!  Now, let's get to that paying it forward part! 
First up is Dusty from All Things G&D, aka one of my best friends in the entire world.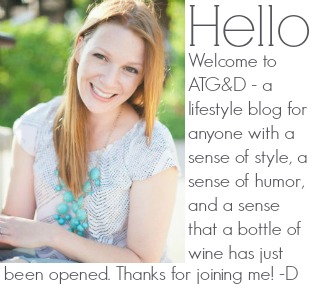 I've talked about Dusty from All Things G&D many times on this here blog of mine, but tonight let me show you one of my favorite projects of hers!
Here is Dusty's Ikea TARVA dresser that she totally revamped into this frigging amazing dining room sideboard.  How cool is this?  Go check out her blog post here to read more!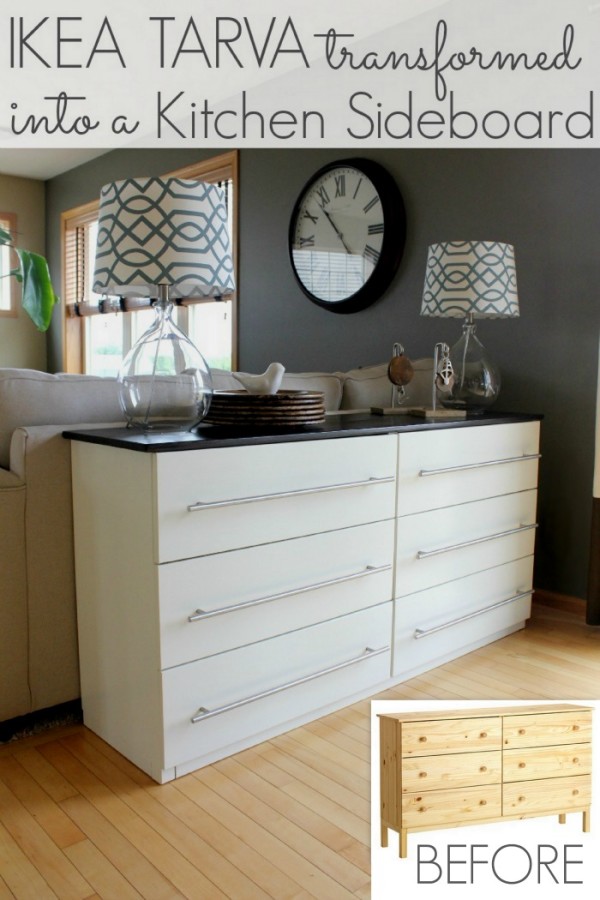 Dusty's also been putting me to shame getting in the Fall spirit by making these cute DIY painted twig vases. I'm gonna need three, please, D!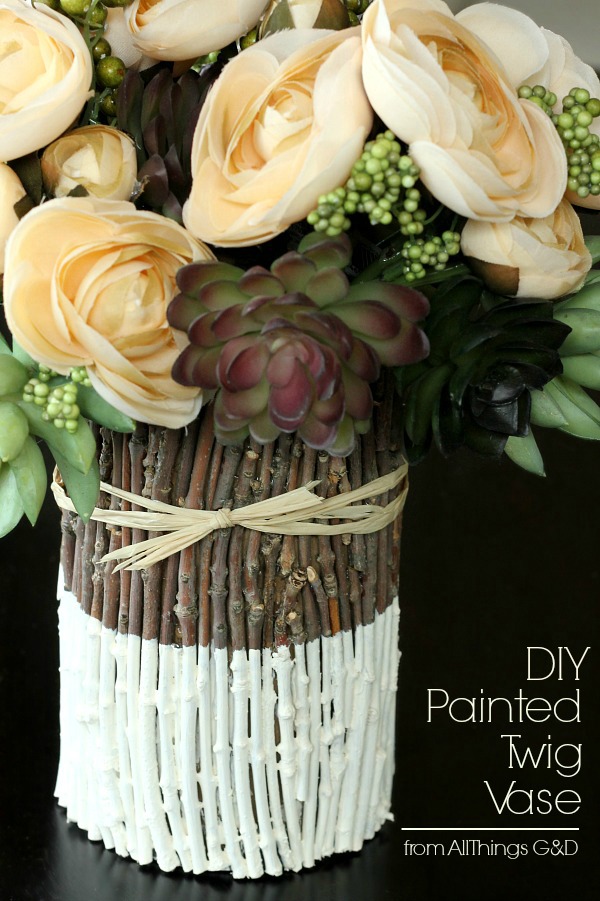 Next up is Pamela, the blogger behind From My Front Porch To Yours.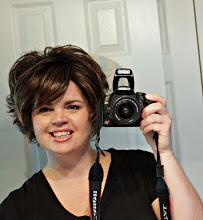 I am a wife and mother of two boys who enjoys painting,decorating,and thrifting.  I stay busy transforming our builder grade house into a home with French Farmhouse Charm. I like share my DIY adventures and how to's with my readers so that they too can be inspired to accomplish a project that they may never have thought that they could accomplish on their own.
 You guys have GOT to go see the incredible kitchen transformation that she made to her builder grade cabinetry.  I am seriously blown away by the time and talent that went into this project!  Great job, Pam!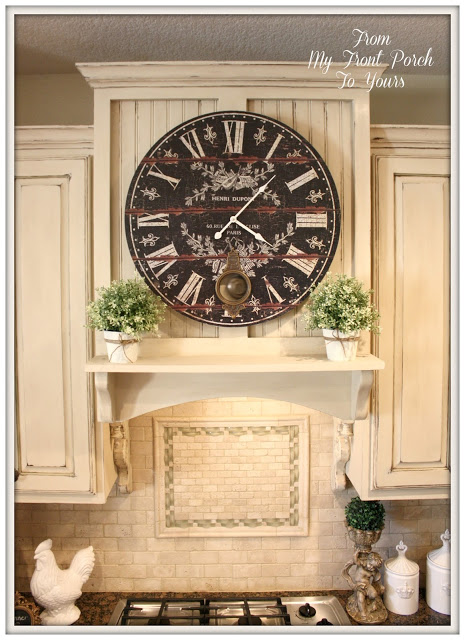 When I asked Pam about her favorite project, she chose this picture from her post about her Farmhouse Dining Room Makeover.  I love it too!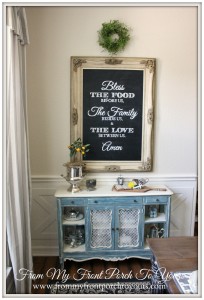 You'll have to click over to see the rest! 
Hope you'll go check out more from these two lovely ladies, and I hope to see y'all back here soon!