Back in the late summer I was sitting on my parent's dock watching as the sun sank down below the horizon, saying silent prayers as I usually do.  I've found that lakes are where I do my best praying, and this day was no exception.  What WAS exceptional about this day, though, was the sunset.
It was spectacular.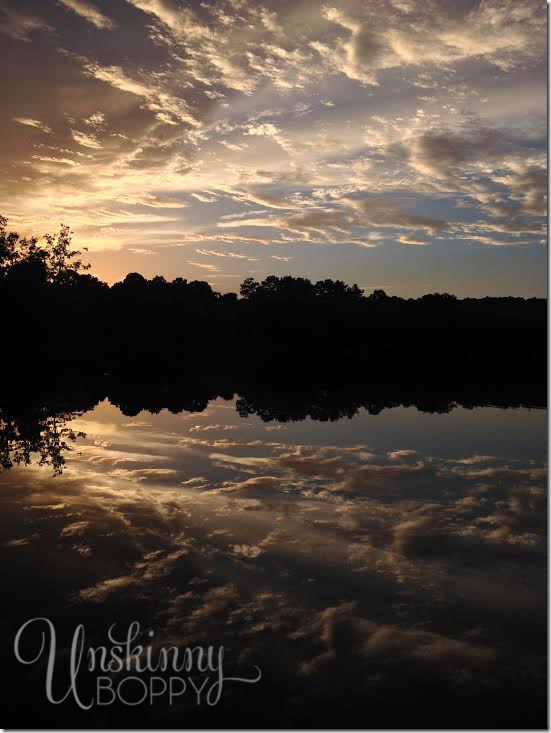 I took this picture with my iPhone, believe it or not.  And of course I instagrammed it pretty much immediately after I took it, because I am in a bit of an ongoing sunset photo competition with the reigning Queen of Sunsets, Rachel at Picture Birmingham.  Rachel is my long-time Birmingham blog friend who has turned her passion for getting her sunset pictures retweeted by James Spann (our local celebrity weatherman) into a full-time charitable organization.  It all began (I think?) with this photo right here: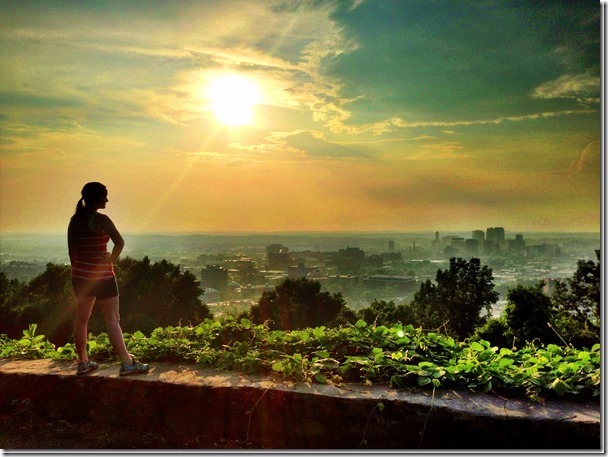 Rachel had gone running atop Red Mountain in Birmingham, and her husband snapped this photo of her over looking the city.  From there, it turned into a near-daily photo of the sunsets from the top of any mountain, Indian mound or antbed from here to Timbucktu.  Rachel is just a wee bit sunset-happy. And now?  So many women are better off for it.
Picture Birmingham is a non-profit that sells Rachel's sunset photos on notecards, postcards and other prints, with all proceeds going to benefit The Wellhouse.  In case you're wondering, The Wellhouse is a Birmingham organization that fights sex trafficking. Here is a quote from Rachel about what they do:
The Wellhouse is one of very few agencies in the nation that accepts people into their program without ID, as this is one of the first things that traffickers take away from their victims. They have a hotline that victims can call, and last year they rescued 75 women, ranging from 13 to 54 years old, as well as one teenage boy – some in Birmingham, and some as far away as Washington State. They offer immediate food and shelter, necessities, spiritual guidance, counseling, and job rehabilitation.
You can see one of her postcard sets right here. In this collection you get 12 cards for $21.00: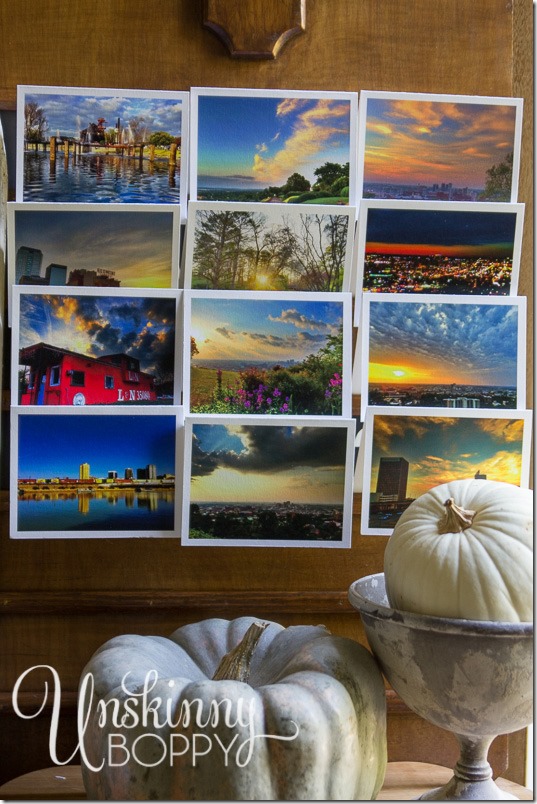 She also has postcards available, as well as other prints.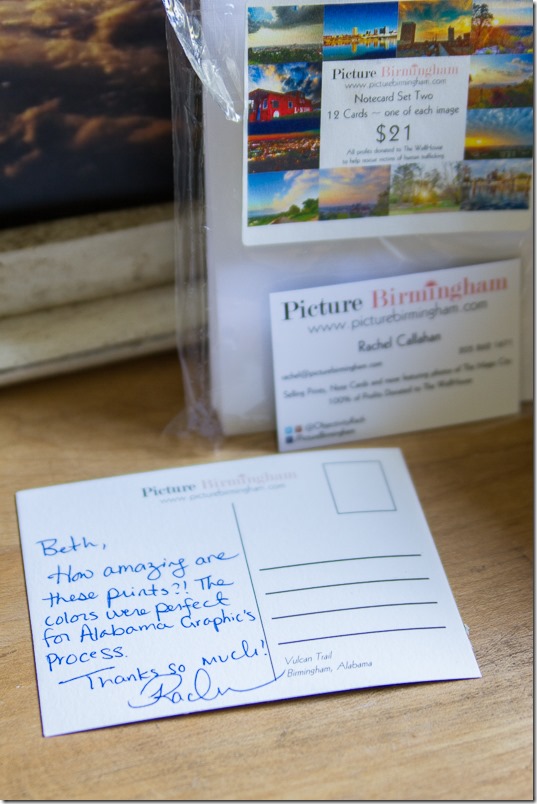 Today, on the first day of Grateful Month (that would be November) I am giving away a set of these notecards, along with an 8×10 print of my sunset photo.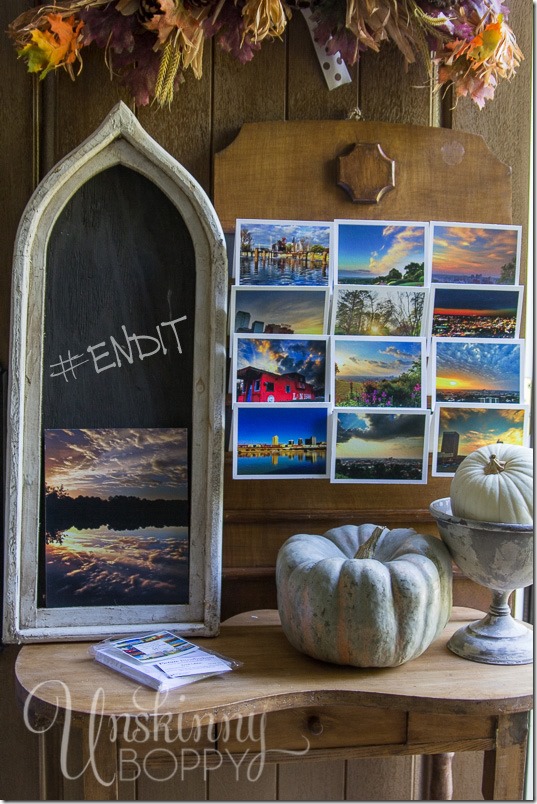 Also, as a big bonus, Rachel is offering a discount to my readers for any purchase made to Picture Birmingham during the month of November.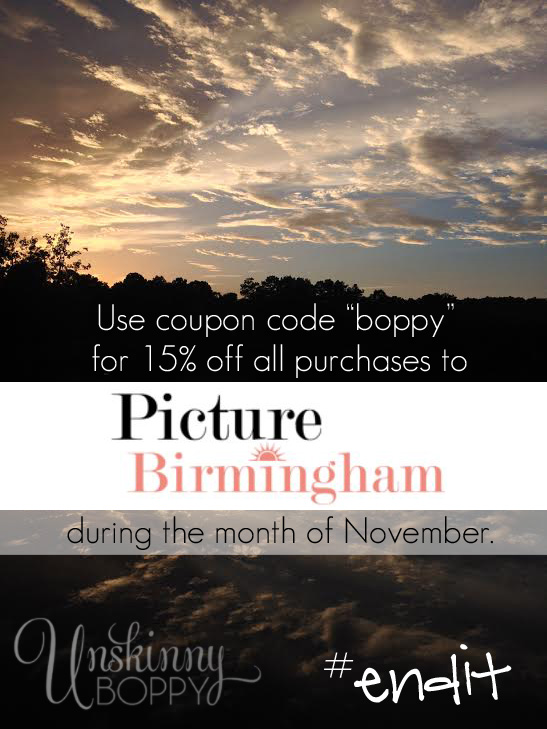 To be entered to win, choose any of the options in this Rafflecopter right here:
If you share this post, please use the hashtag #endit or give me or Rachel a tag!