Fall is finally in the air at my house, and I'm gearing up for my favorite season by burning some of my favorite candles.  Last year when I was introduced to River City Candles I fell head over heels in love with all of her scented candles.  When Kathleen reached out to me again about collaborating on a blog post for Fall?  It took me about .24 seconds for me to whip out a response to that email. Y'all NEED to know about these candles!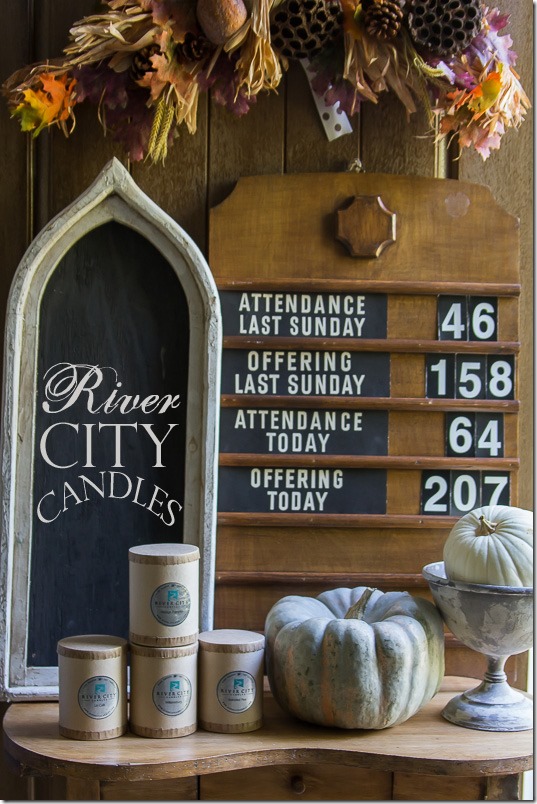 When it comes to scented things, I am not a floral lover at all. I much prefer the fall scents, like the ones that make your mouth drool when you walk past Cindy's Cinnamon Rolls in the mall.  Think homemade vanilla ice cream, gooey cinnamon buns, pecan pie, caramel apple, and toasted marshmallowy kind of scents.  Those top my favorite scent list way beyond anything floral scented.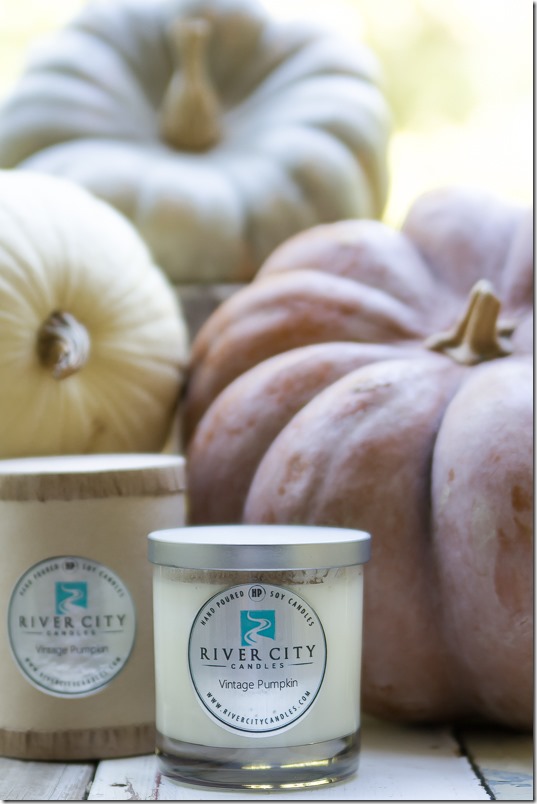 I told Kathleen to surprise me with her selection, but keep all that above in mind. A few weeks later, I got this giant box in the mail, filled with all these candles!  WOW!  I had no idea she was going to send me so many!  She hit the nail right on the head with all of the scents of the season she sent me.  Vintage Pumpkin?  Yes, please. I love pumpkin spiced EVERYTHING.  Especially my candles.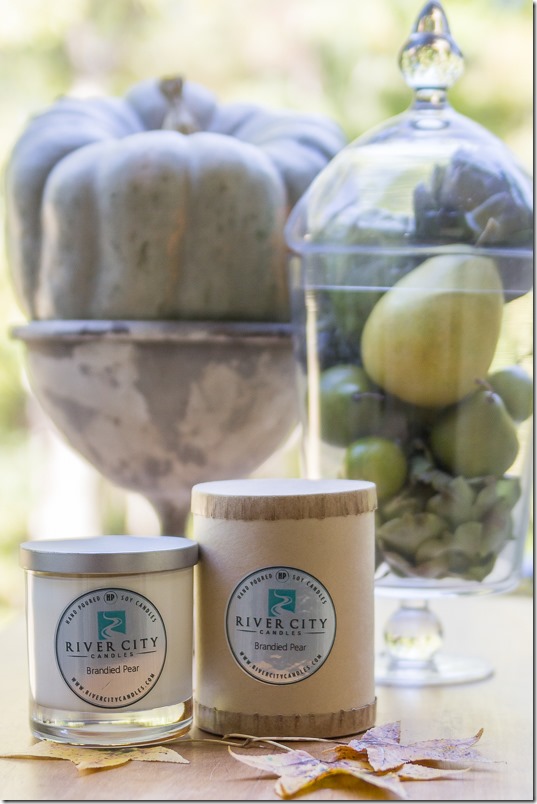 Brandied Pear?  Oh man, this one smells delicious!  It's sweet and mellow all at the same time.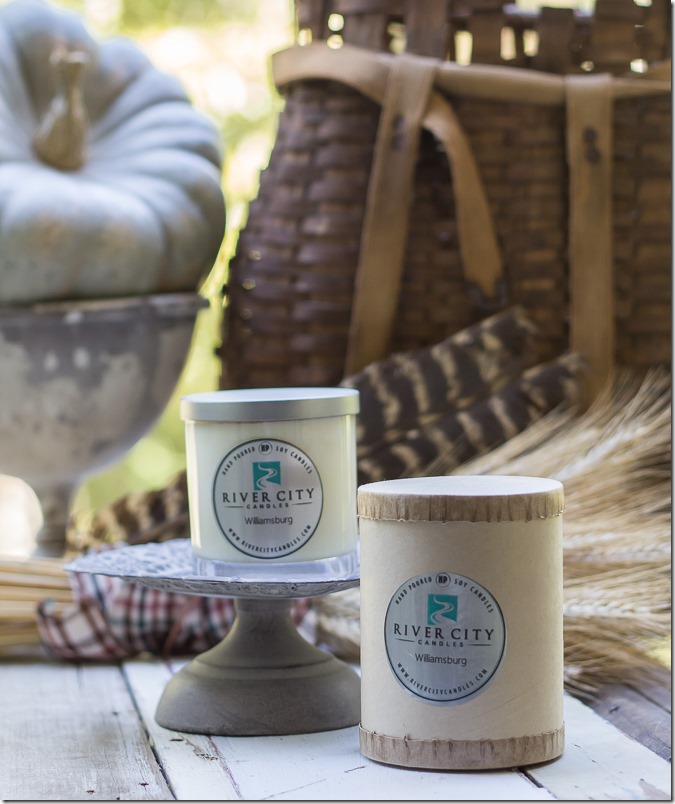 Williamsburg was one of my favorites that she sent over for my last post.  And yep, it is still one of my favorites!  It reminds me of walking into one of those warm shoppes in Williamsburg filled with goodies that makes you want to stop and just breath it all in.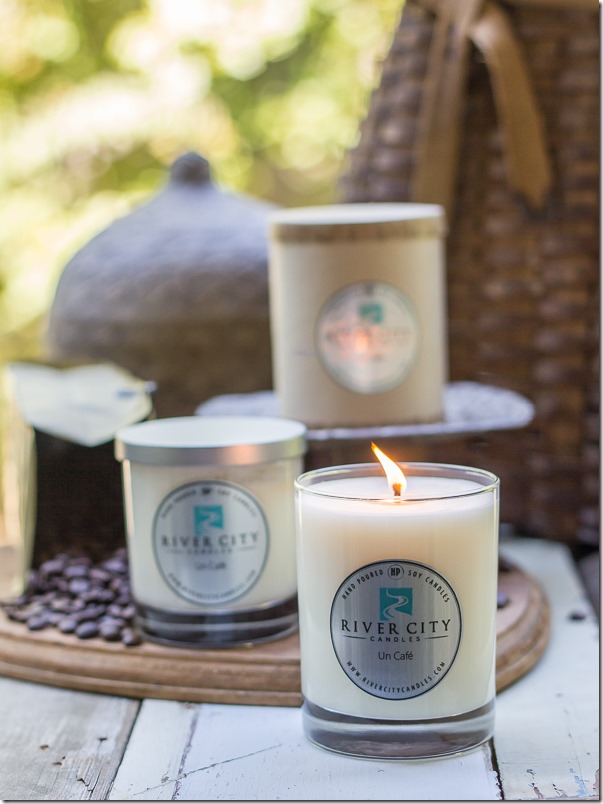 But, hands down, my new favorite scent is this Un Café candle.  Oh my goodness.  If you are someone who loves the smell of Starbucks, this is the candle for you.  It is DELICOUS.  I don't even like coffee, but I love the smell of it.  This is the perfect coffee scented candle!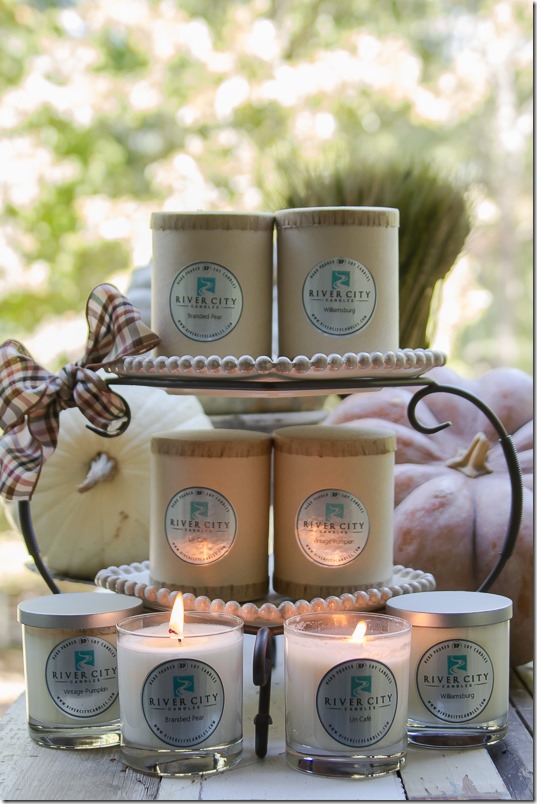 If you're already on the hunt for Christmas gifts, this assortment would be the perfect gift for anyone who loves scented candles and fall scented stuff. They are 100% soy wax and coconut oil and cotton wicks, so they burn clean. They come in the 11 oz glass jar with brushed silver lids, or the 14 oz glass container with brown packaging.  They also have tarts, tins and smaller jars in all sorts of delicious scents.
Here is the good news! You can enter to win two of these amazing candles today! River City Candles has agreed to offer one lucky reader one of the 11 oz packaged candles and one of the 8 oz glass jar with a brushed lid in your choice of scents! Enter inside the rafflecopter right here:
My whole house smells amazing right now.  I wish this blog was scratch and sniff so you could enjoy it, too. If you're interested, head over and grab a fragrance sample for just $1.00!
Thanks so much to Kathleen, for filling my home with all these yummy scents of the season!
Disclaimer: This post was sponsored by River City Candles.  All opinions about candles that smell like gooey cinnamon buns are my very own.