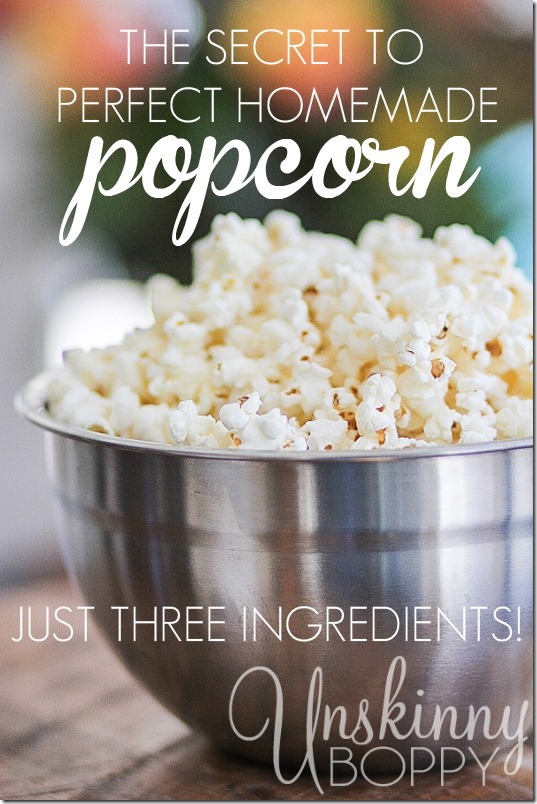 Popcorn is one of the easiest things in the world to make at home, yet so many people still insist on microwaving their popcorn in those bags o' chemicals since it's supposedly more "convenient".  I am here today to show you just how simple it is to make your own popcorn at home, plus it tastes like a million times better than the stuff from a bag. When I was a kid my mom was constantly making homemade popcorn and tuna salad for lunch.  I still crave that combo to this day.
Here's all you'll need to make your own popcorn at home:
1/2 cup popping corn (I like good ol' Orville)
2 T coconut oil
Salt to taste
Directions: Turn your stove to high heat and melt the coconut oil. When it's melted add the popping corn, and let it sizzle for just a minute.
When the first kernel pops, put a lid on it and shake, shake, shake the pot back and forth over medium-high heat until all those kernels start blooming open. The key is to shake the kernels around continuously so they don't scorch, so keep it moving, folks.  Once the popping becomes rapid and the pot is getting full of popcorn, remove it from the heat so it doesn't burn.
There really isn't a good way to show you this process in action since most of it looks just like this right here but shaking back and forth rapidly: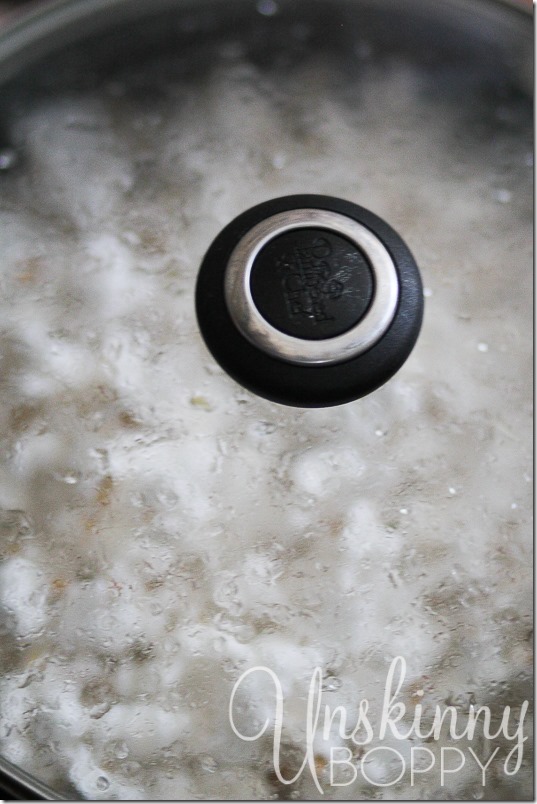 One tip on popping time: It's not like microwave popcorn where you wait until it stops popping to take it out.  It takes some practice to figure out the timing of when its done, but as long as it's not sitting on direct heat and scorching, let it pop for a while until it starts slowing down but is still popping a bit, then take the lid off and let it start cooling down.  I like to put it into a bowl while it's still piping hot, but sometimes a stray kernel will fly across the room or pop in your face. Use caution or suffer the wrath of the sizzling kernel in yo face!!
And there you go!  Perfect popcorn! Add as much or little salt as you'd like.
Now…
If you really want to take it to the next level and possibly undo all the health benefits of cooking popcorn at home, pour some melted butter on top and add a little more salt!  It's PERFECTION. I promise.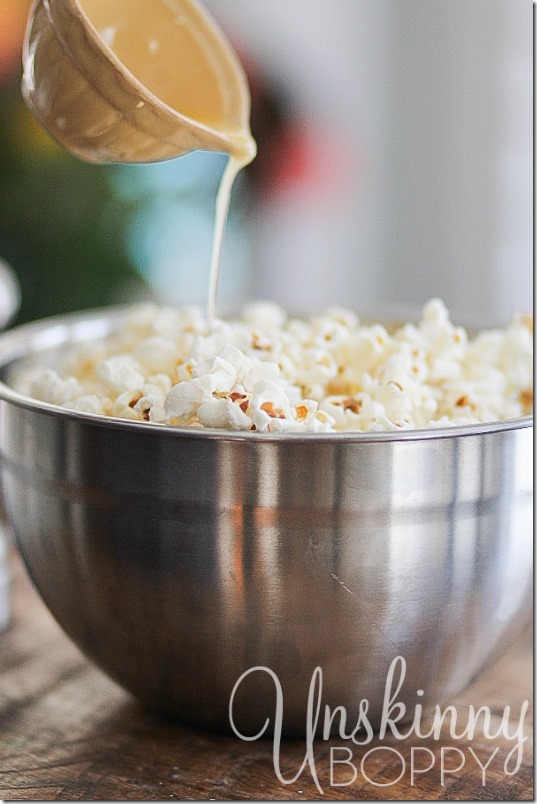 And, ok, make that four ingredients.
ENJOY!
If you liked this post, be sure to check out how to make Perfect Homemade Hot Chocolate!