Next up on the sneak peek tour of the new house is the attic space that we plan to turn into a playroom. It's not much to look at right now, but I've got big hopes and dreams, folks.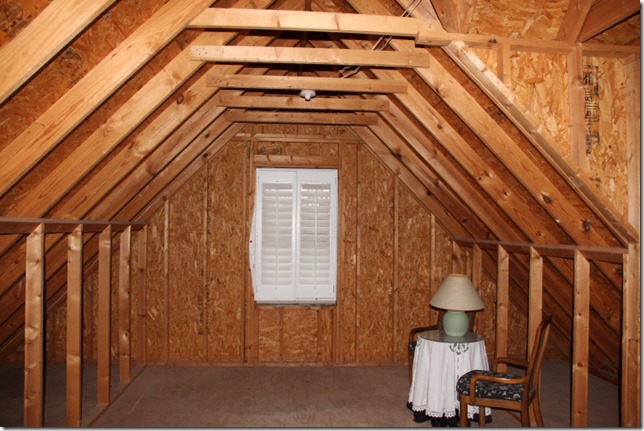 I'm totally envisioning turning it into something like this amazing attic space…
Except, since it's going to be a playroom space in my house you'll need to image it with giant plastic toys covering the floor and peanut butter and jelly smeared on the walls. And don't forget the crayons and dried bits of neon Play-Doh smashed into the rug.  I'm just keeping it real here.
One thing I would love to incorporate is this awesome idea of built-in-bookcases underneath the eaves. This is a genius storage idea to take advantage of unused space but also give the room more floor space by pushing everything out of the way. I LOVE this idea, and will definitely be figuring out a way to incorporate this into our new playroom for all those giant plastic toys to find a hiding spot.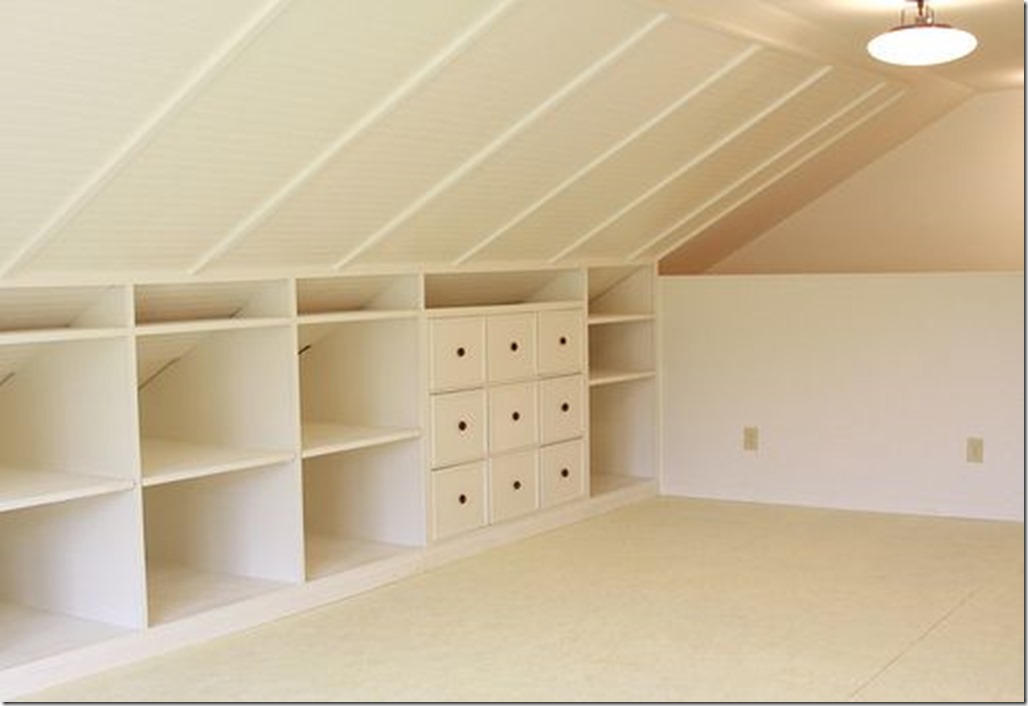 This attic playroom features the built-in eave cubbies and awesome built-in desk space on the end of the room.  I'm digging it. Is that a white board on the wall?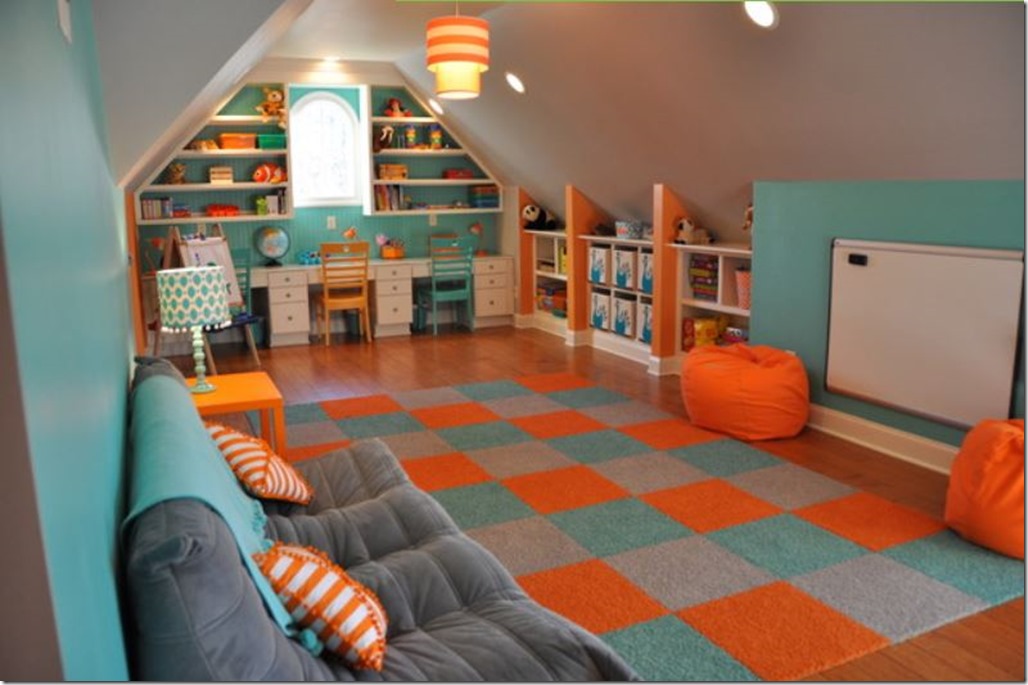 The ceilings in this room are pretty tall, as you can tell judging by my 6'2" husband's head. I want to keep them at high as possible and still get plenty of insulation behind them.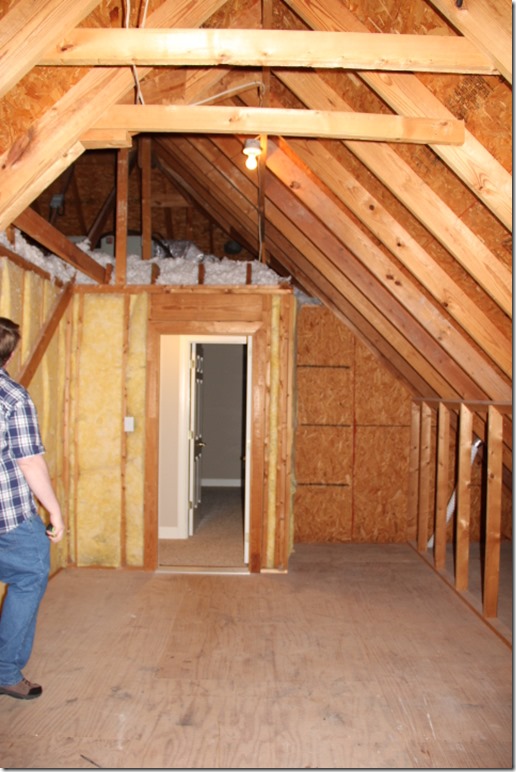 Over on this end of the room is cute little nook space beside the door…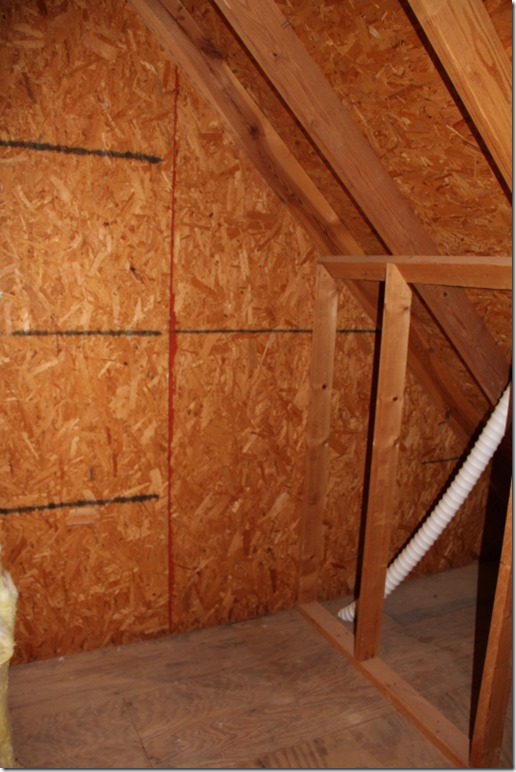 Which I'm thinking would make an amazing little reading nook that resembles something like this: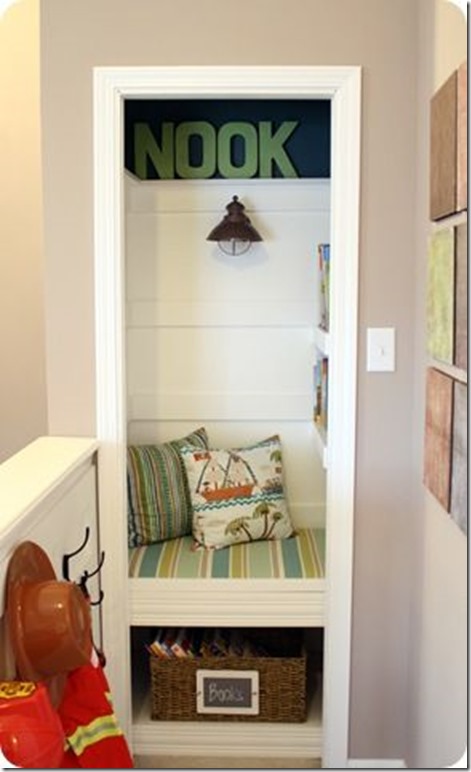 Or maybe this cozy book nook!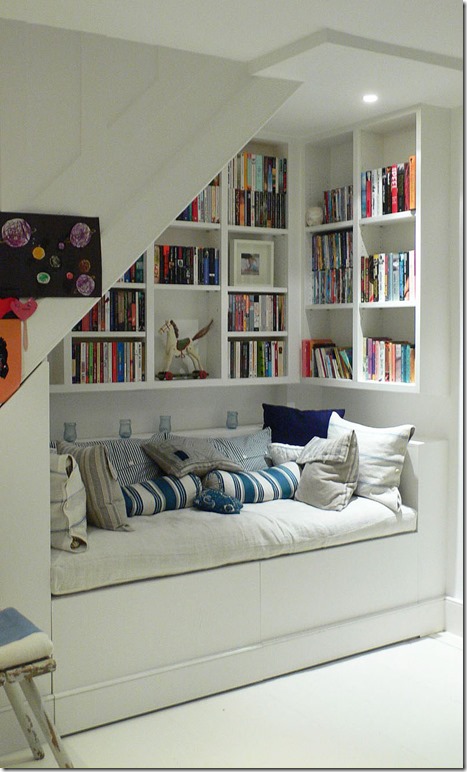 Although, it might ALSO make a great laundry chute from the upstairs because I'm fairly certain that space is directly above the laundry room.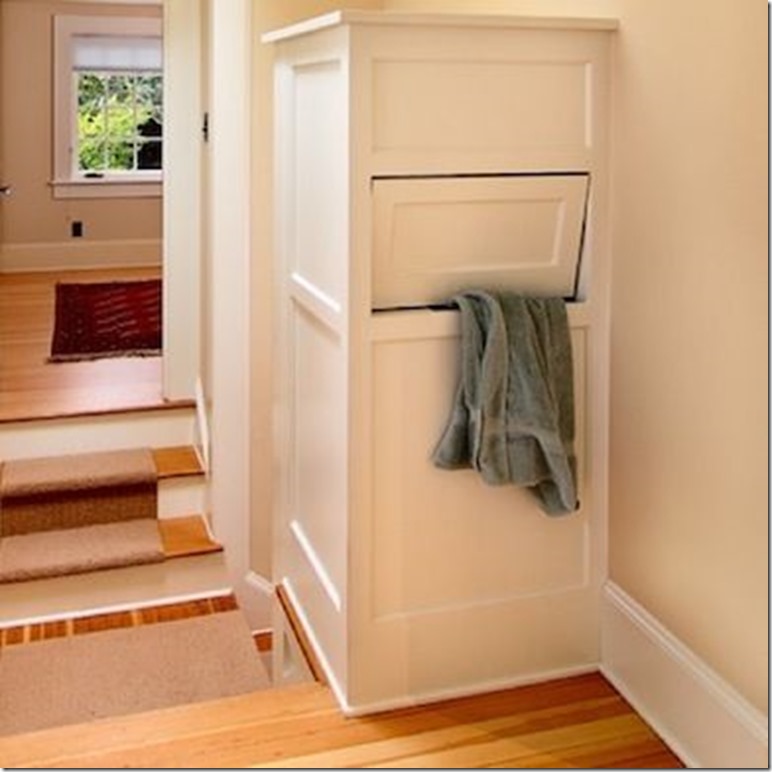 Or maybe a dumbwaiter!  I've always wanted a dumbwaiter to carry all those Christmas bins up to the attic.
Hmmm… Fun or function…. Maybe I can figure out a way to do both.  Stay tuned! I'm so excited about this playroom space in the new house!